|
Masturbation Mythbusting
|
Product Knowledge
Masturbation Gift-Busting: How to Gift A Sex Toy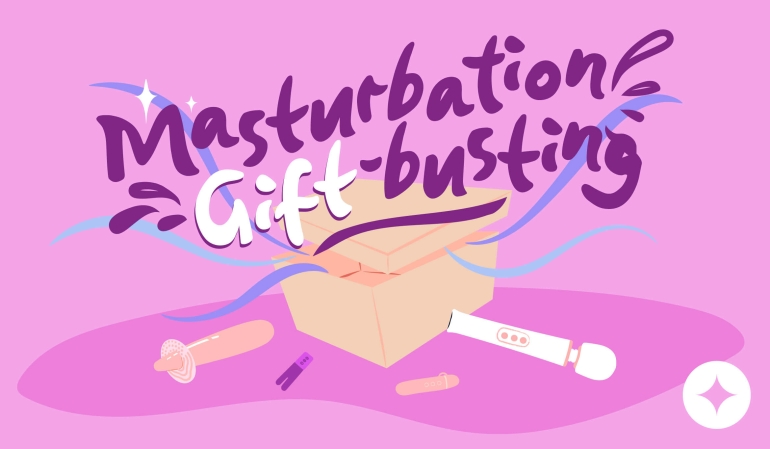 Last Updated: Dec 13, 2022
Gift giving is a wonderful way to share your affection for someone. Whether it's giving season, a birthday, or just because, a sex toy can be a great gift for someone in your life. However, we must remember that we do live in a society where sex is complicated.
Some folks have stigmas, traumas, and values that may affect how they react to things involving sex. For some, sex can be a very private thing—so private that they only share it between them and their sexual partner. For others, they'll speak about sex anytime—at the dinner table, at the coffee shop, in the middle of the street... Everyone's comfort zone is different and we need to be aware of that.
This is why it's important to evaluate to who you're gifting items. So here are some considerations and suggestions to make before you hit the "order" button.
Some considerations before you gift a sex toy
1. Your relationship with this person
When giving a gift, you want to make someone happy. If someone has a really complicated past concerning sex, or if someone generally doesn't speak about it... it's probably not a good idea to gift a sex toy to them. Some people also still accept the common stigma that sex pleasure is dirty or not acceptable, and that's their prerogative. If you don't know how someone feels about sex, maybe stick to getting them a candle this holiday.
If this person is your partner (or a potential one), gifting a sex toy can get a little precarious. Even the most sexually intuitive person may balk at receiving a butt plug or a stroker for themselves. Why? Well, there's more stigma around certain toys than others. It's also important to be considerate. If you haven't spoken to your partner about kinks, and then choose to go the route of gifting them some handcuffs, they may be caught off guard and feel expected to perform.
It's also important to recognize that gifting a sex toy without intimate knowledge of someone can create a dubious area concerning consent. By gifting a sex toy, you're immediately bringing sex to the conversation. If that person did not consent to that kind of conversation with you, and this is your way of bringing it up, the reaction may not be exactly what you want. However, if you do have intimate knowledge of a partner, and you know where they stand concerning the toy you intend to get them, well... you might be making miracles happen in the bedroom!
2. Location, location, location
A good rule of thumb is to gift a sex toy to somewhere they're comfortable opening it in front of people. This is best done in private, like at home, in a car before an event. After all, not everyone needs to be privy to what we get down to behind closed doors.
3. The type of sex toy
In a sex-positive crowd, a vibrator is rarely a polarizing option. However, gifting something like a butt plug, an impact toy, handcuffs, or anything else often leaves the recipient's reaction a variable. We're trying to avoid those, so make sure you have a bit of information about this person's sexual proclivities before you purchase them anything racier than a bullet vibe. Also, be mindful of the size and strength of what you're offering.
Be mindful that not everyone likes everything, and your gift may end up making them feel pressured to try out something that they do not really enjoy. Giving the wrong gift also might make someone feel like they're not as sexually out there as you expect them to be, and that can be difficult to swallow.
But if your good Judy is sex-positive and open-minded, then the next step is to find a toy that matches their pleasure type. Everyone has their own favorite occasion or situation for getting off, and we have the perfect gift for each one!
Gifts for every type of masturbator
1. The Shower Masturbator
What is more relaxing than a long, hot shower? A long hot shower with a small and powerful vibrator! Look no further than the Le Wand Deux.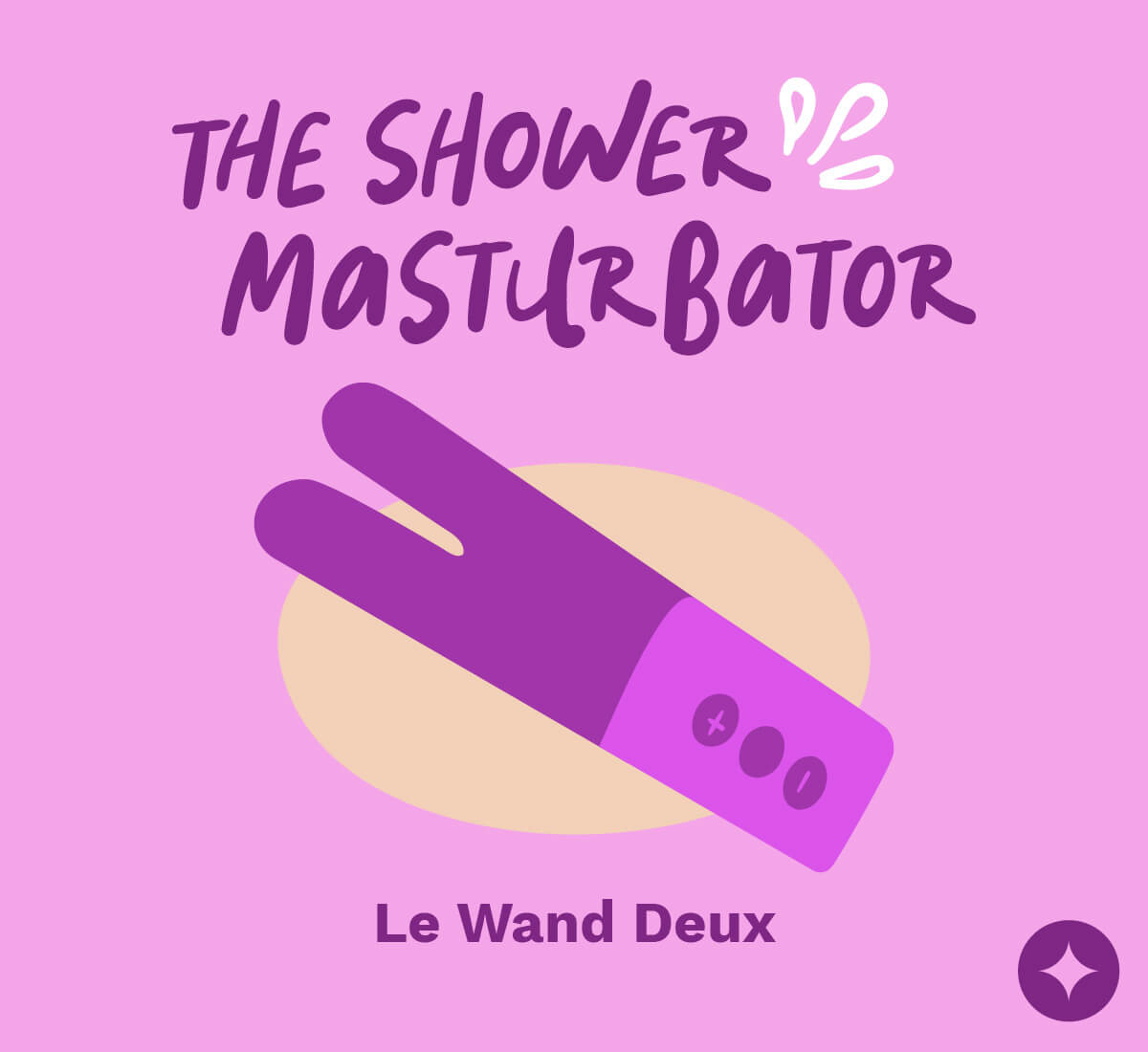 She is small but mighty and comes in the most adorable colors (personally loving the dark cherry! Hello, Fall!) And OF COURSE, she is shower friendly. Its compact shape means you can please and tease with one hand and scrub with the other. The twin motored, bunny ears hug and contour the clitoris like a dream. However, you don't have to limit the fun to "down below", show your nipples a little love for heightened stimulation.
MASTER: The Complete Guide to Nipple Orgasms!
2. The Full Body Masturbator
Solo sex is best when you spread the love. By that, I mean spread the love across multiple erogenous zones. The Le Wand Rechargeable Massager is the ideal partner for a full-body pleasure practice. The 20 pulsation patterns and 10 vibration intensities to play with will have you exploring for hours and hours.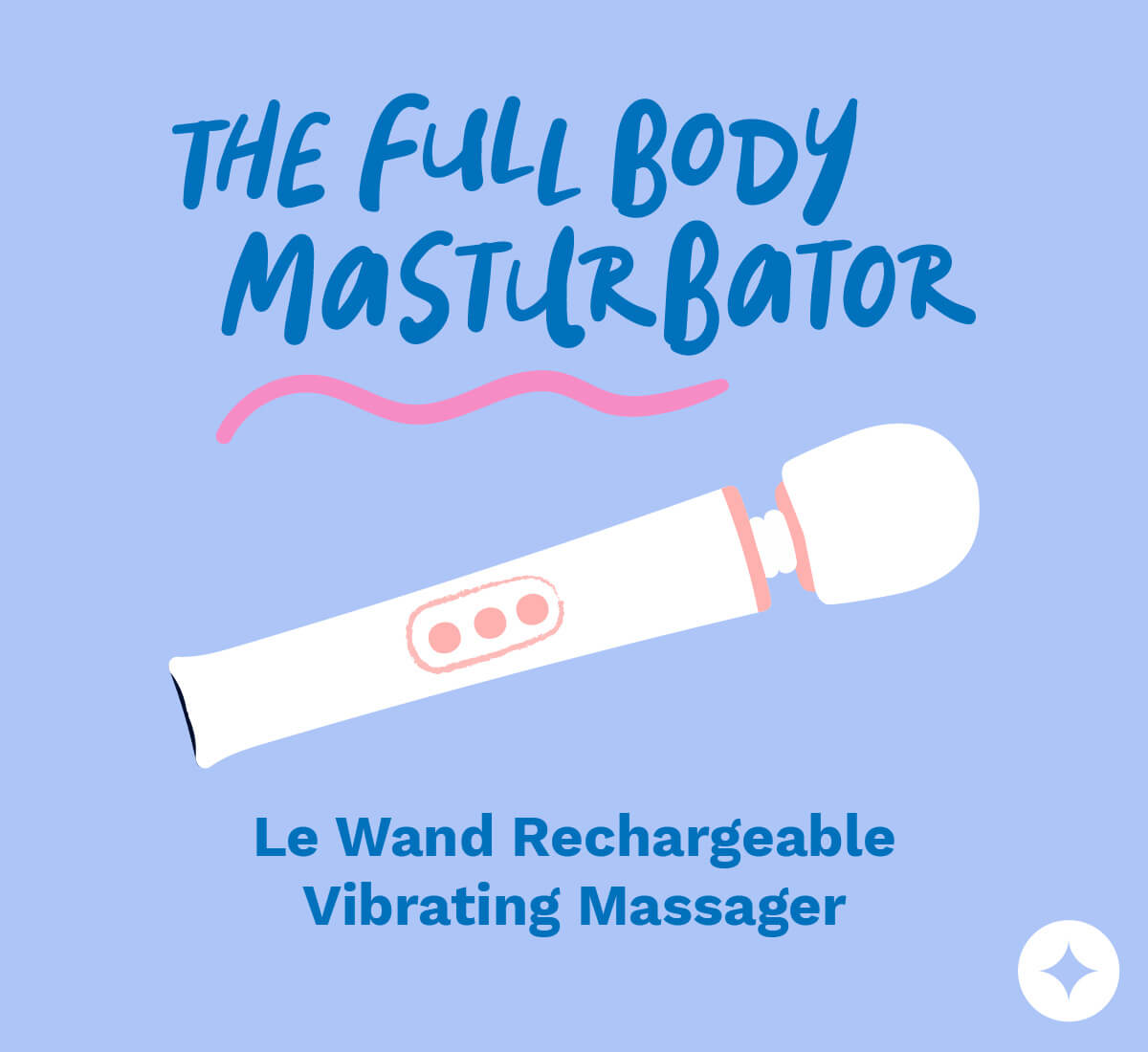 Start by rolling the wand over your shoulders to relax and release the day. Then try pressing the wand on your inner thighs or gently brushing your nipples to get your blood pumping. I'm sure your body will tell you where to go next for more intense and lasting pleasure!
EXPLORE: 7 Creative Ways to Orgasm from Clit Stimulation!
3. The Spiritual Mastubator
If you keep a bundle of sage on your nightstand then you've probably thought about grabbing a crystal wand at least once. The Crystal Slim Wand in black obsidian is perfect for those sex magic rituals or moments when you desire a break from silicone and rubber toys. The cool, smoothness of the polished obsidian is a thrilling, new sensation that will help you tap into your inner sex goddess. Crystal wands are amazing for meditative masturbation practices and temperature play (dip yours in a bowl of ice cool water and thank me later!)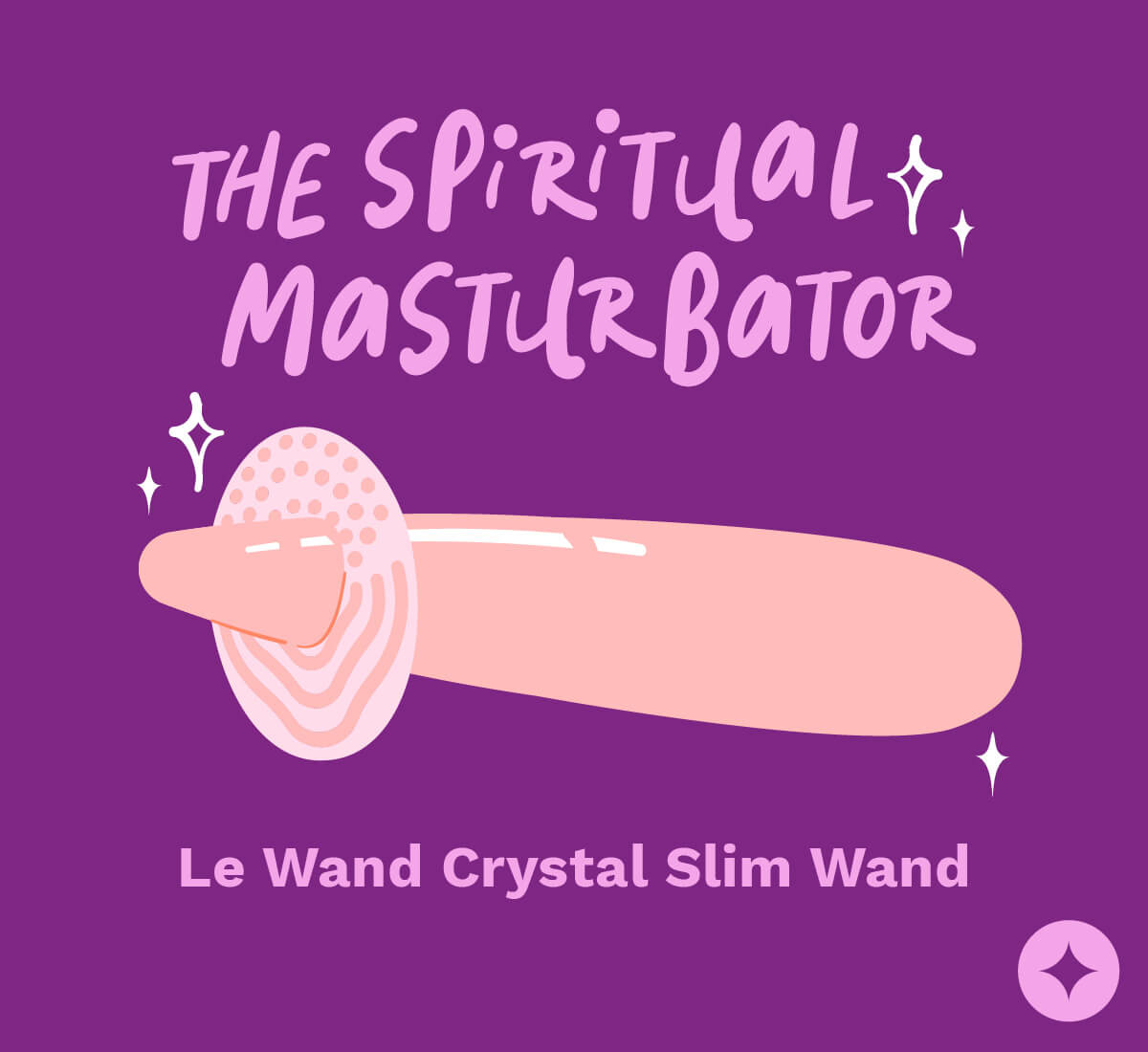 Aside from being body-safe and waterproof, this Crystal Slim Wand can be used for releasing limiting beliefs about sexuality and pleasure. Allow the black obsidian to help you find healing and deep pleasure. So light your incense and get aligned.
4. The Secret Mastubator
I have to confess, when I go home for the holidays, I bring my smallest and quietest USB vibrator so that I can handle my business... without my mom hearing me. This year, the Le Wand Baton is the toy I'll be reaching for to keep me in the holiday spirit. It is so sleek and discreet, even if you left it hanging out of your suitcase, no one would know what this gorgeous little device is! It is nearly silent, but with 15 vibration patterns and 6 intensities, you won't be!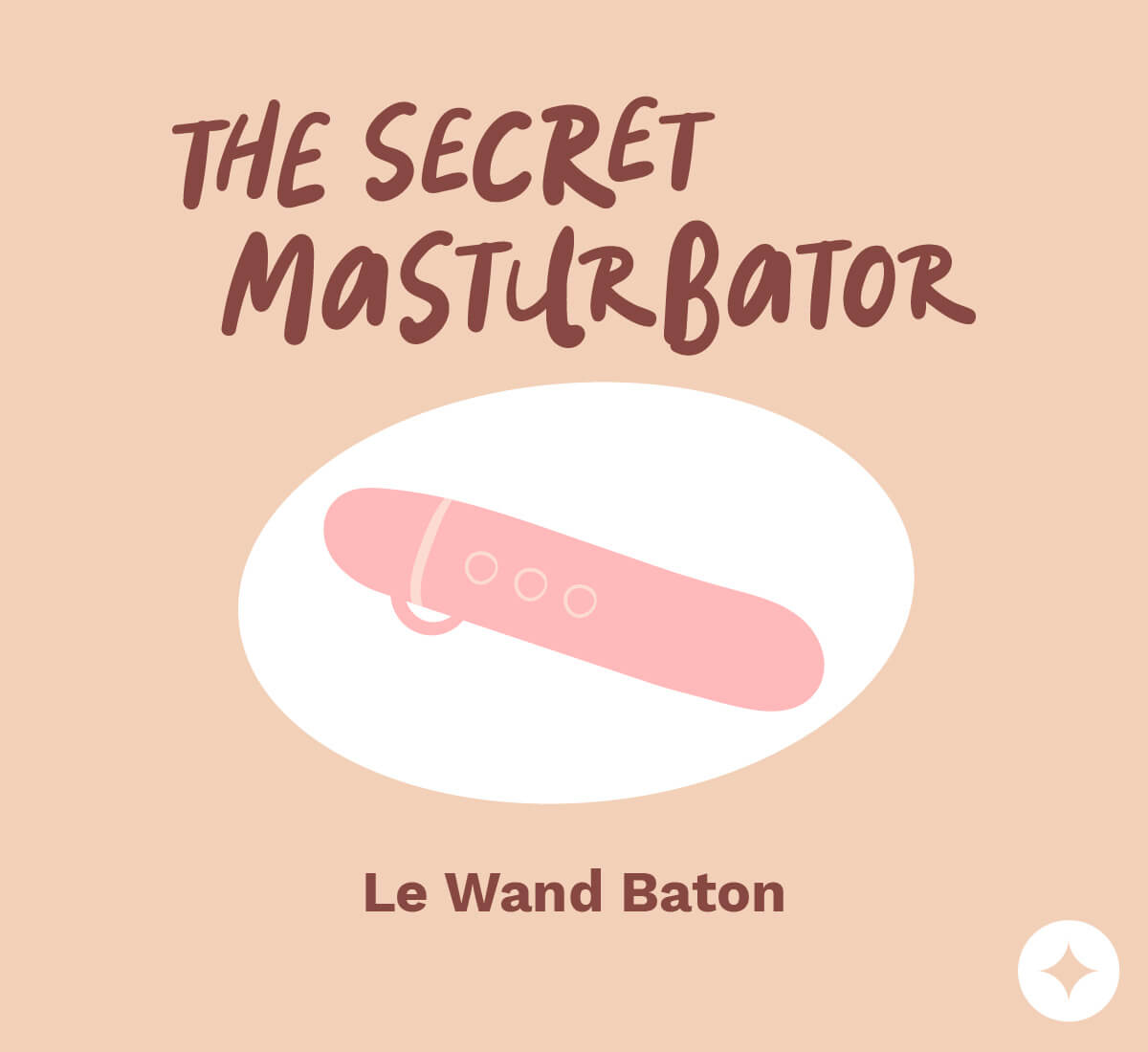 You definitely don't have to limit your secret pleasure plans to holiday travel, the adorable Baton can make your day better in MANY situations. Can you imagine how something so small could make a day at the office more fun?
REVEALED: How to masturbate in public (secretly!)
.
Last but not least, we have a few honorable mentions for steel sex dildos and this little-known toy that everyone is raving about — the pussy pump. And while you're at it, don't forget to read up on why you need some coconut oil lube for your next play session!