An Interview with Miki Carter – Owner of @Plot.Twist.Interiors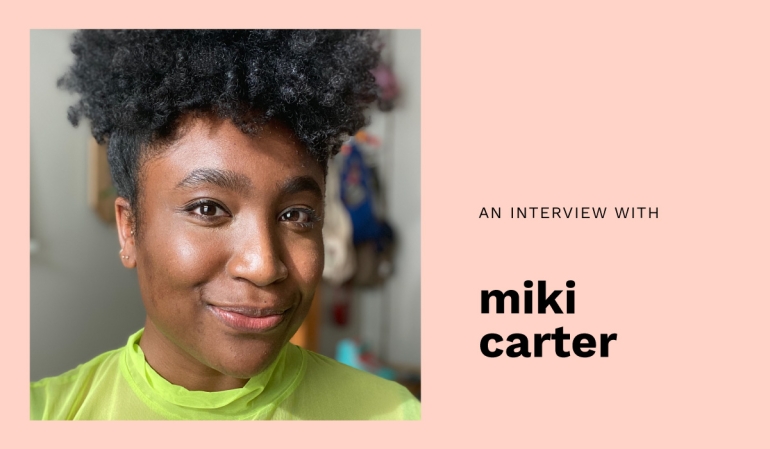 Hi Miki! We're thrilled to be interviewing you for Vibin' On You. Can you tell our community a little bit @plot.twist.interiors?
Miki Carter: I grew up with parents who stressed financial independence. In their point of view, the way for me to achieve this was to become a doctor, lawyer, or engineer. My dad is a doctor, so the pressure was definitely on. However, in my freshman year of undergrad, I took General Chemistry, and the idea of becoming a doctor went straight out the window. I've never loved math, so engineering also wasn't very appealing. I always love film though, so I became a film major with the new goal of becoming an entertainment lawyer. I'm proud to say that I ultimately did the damn thing, and I do enjoy my job, but I often wonder what career I would've ended up with had I pursued a more creative path.
Unfortunately, I now lack the necessary technical artistic skill and experience to do anything like that, but I am still very much drawn to aesthetics. I think that's why I love interior design; it combines so many different forms of art in one space. Desperate to find an expressive outlet, especially one where I wouldn't be disappointed in myself, I turned to Instagram to find and share the amazing work of others. So that's basically what Plot Twist Interiors is, a space for me to share all things unique and unexpected in interior design.
What initially sparked your passion for interior design?
Miki Carter: My Instagram bio says "...moving furniture around since the rosebud cheat code in The Sims." I used to play the PC version of that game nonstop as a kid, but "playing" just meant designing and building houses for avatars of my crushes to live (and if they were mean to me IRL, die) in. I also used to move the furniture around my room in real life too, which I'm sure deeply aggravated and confused my family. I'm actually still constantly changing up my space (I'd like to use this opportunity to publicly apologize to my neighbors Kasey and Jonathan for the constant hammering...). I'm sure it has something to do with feeling like I have some control over my surroundings. Ultimately, if I have control over a space, then I have control over how I get to operate in that space. In this way, interior design feels powerful.
Who (or what) are your biggest design inspirations?
Miki Carter: I have SO many, but one of my absolute favorites is the architect and designer India Mahdavi. I think most people would recognize her iconic pink design of Sketch, the most Instagrammed restaurant in London (and probably the reason my whole apartment looks like a tongue), but she's done so much more. I admire her use of color. I am also inspired by my 90s cartoons from my childhood and anything that looks like it would be fun to touch.
Where are your favorite places to source new (or new to you!) items?
Miki Carter: At the moment, there isn't a single furniture object in my apartment that I've spent over $200 dollars on. I will never stop talking about how my kitchen chars were $16 (!) each. I get very excited about a good deal, and I'm usually not in a rush to finish decorating (whatever that even means), so I usually just search Craigslist, Let Go, Offer Up, Goodwill, and Facebook Marketplace for secondhand finds. I also follow almost 2000 Instagram accounts focused on furniture, design, art, etc. for inspiration.
Is there anything in particular that really turns you off or on when you visit a new sexual or romantic partner's home for the first time?
Miki Carter: Bad hygiene! And this is totally a double standard coming from someone who never does the dishes, hates doing laundry, and sheds hair like a dog. But I just feel like if you know I'm coming over?! As least PRETEND you're clean, you know?! I also value picture frames, bed frames, and bedding that includes at least TWO pillows. A plant would also be cool, but I won't get my hopes up... *sigh*
What advice do you have for folks who are looking to make their space more vibey & conducive to sexy time?
Miki Carter: Honestly, the sexiest thing to me is when someone is unabashedly themselves. I think this applies to designing your own space as well. Don't ever buy decor because it's expensive or trendy. Buy it because it genuinely makes YOU feel good. Buy what you like to see, touch, smell. Artwork that makes you feel a certain type of way. If you feel comfortable in your space, then your partner(s) will as well.
We saw your DIY foam vase on Instagram. Can you teach us how to do it?
Miki Carter: Like many people in The Apocalypse of 2020, I'm stuck at home. So I've been on Instagram more than I probably should. I've noticed that a lot of influencers, like @Flex.Mami and @monstercircus, have created funky decor using expanding foam. Inspired by their creations, I decided to try this DIY trend for myself. It's actually super easy, and doesn't take a lot of time or materials at all! Here is a quick tutorial so you can make your very own expanding foam vase.
(As with any DIY project, please read all safety guidelines on the products, and proceed at your own risk).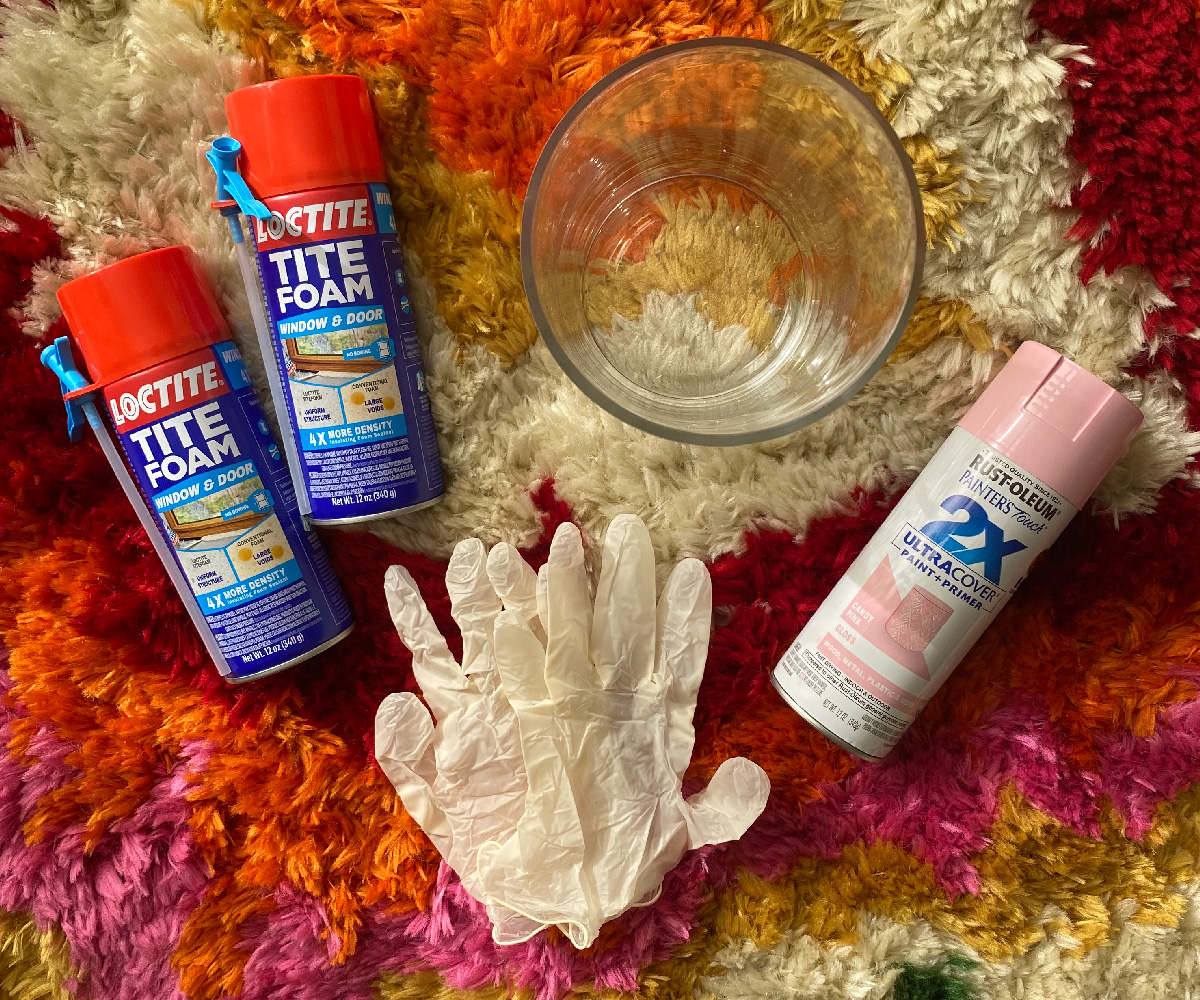 Supplies
1) Expanding Foam (x2 just in case!)
2) Vase (x2 also just in case!)
3) Spray Paint
4) Disposable gloves
5) Newspaper or tarp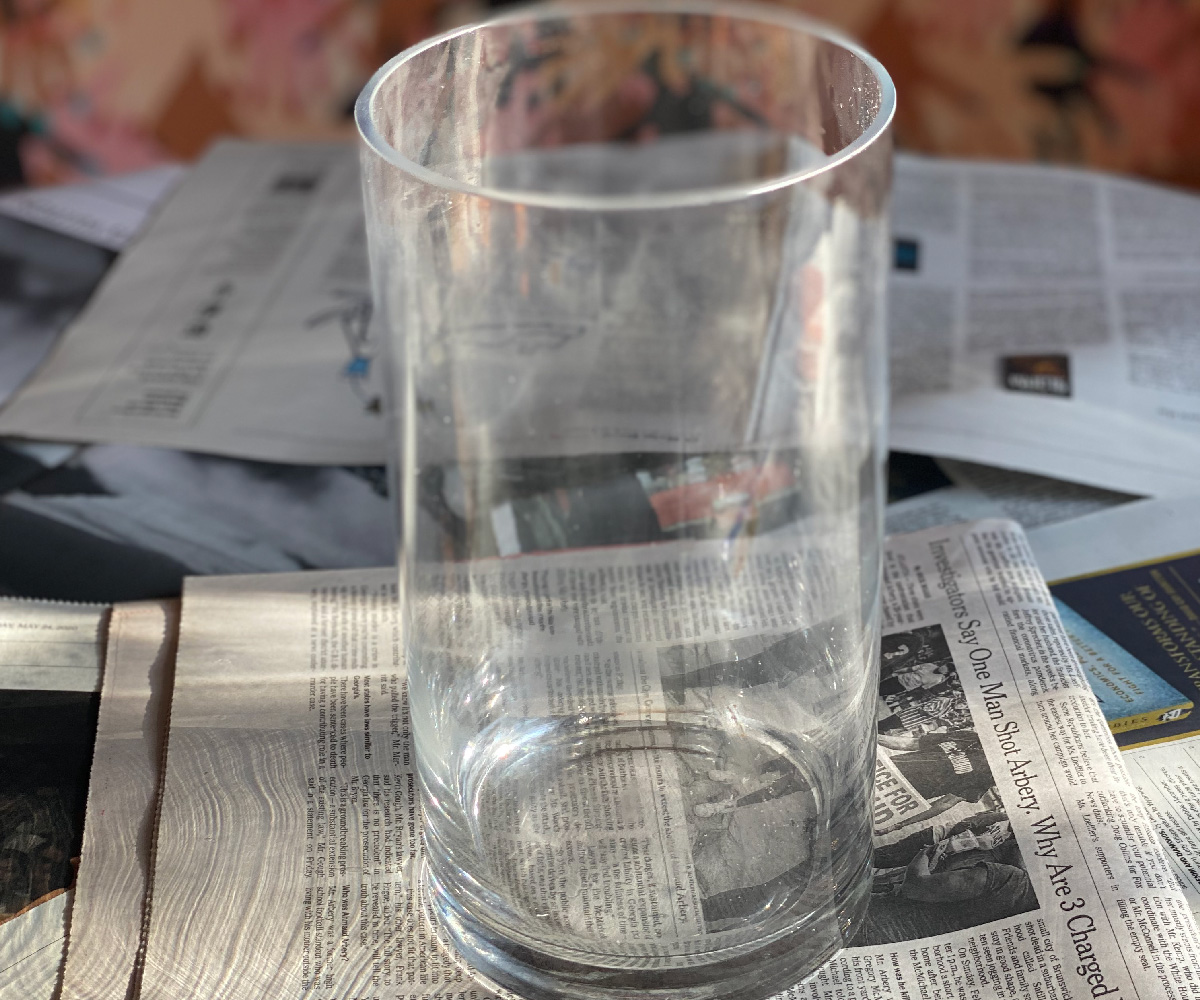 Step 1: Prep
Find an area that has sufficient ventilation and is not close to other furniture (if you have access to outside space, that would be ideal). Put the newspaper or tarp down to cover the area and protect the surface from being damaged by the expanding foam. Make sure yoou are also wearing clothing you don't mind potentially ruining, and put on your disposable gloves.
Take the expanding foam can, shake it for thirty seconds, then follow the instructions on the can to attach the nozzle.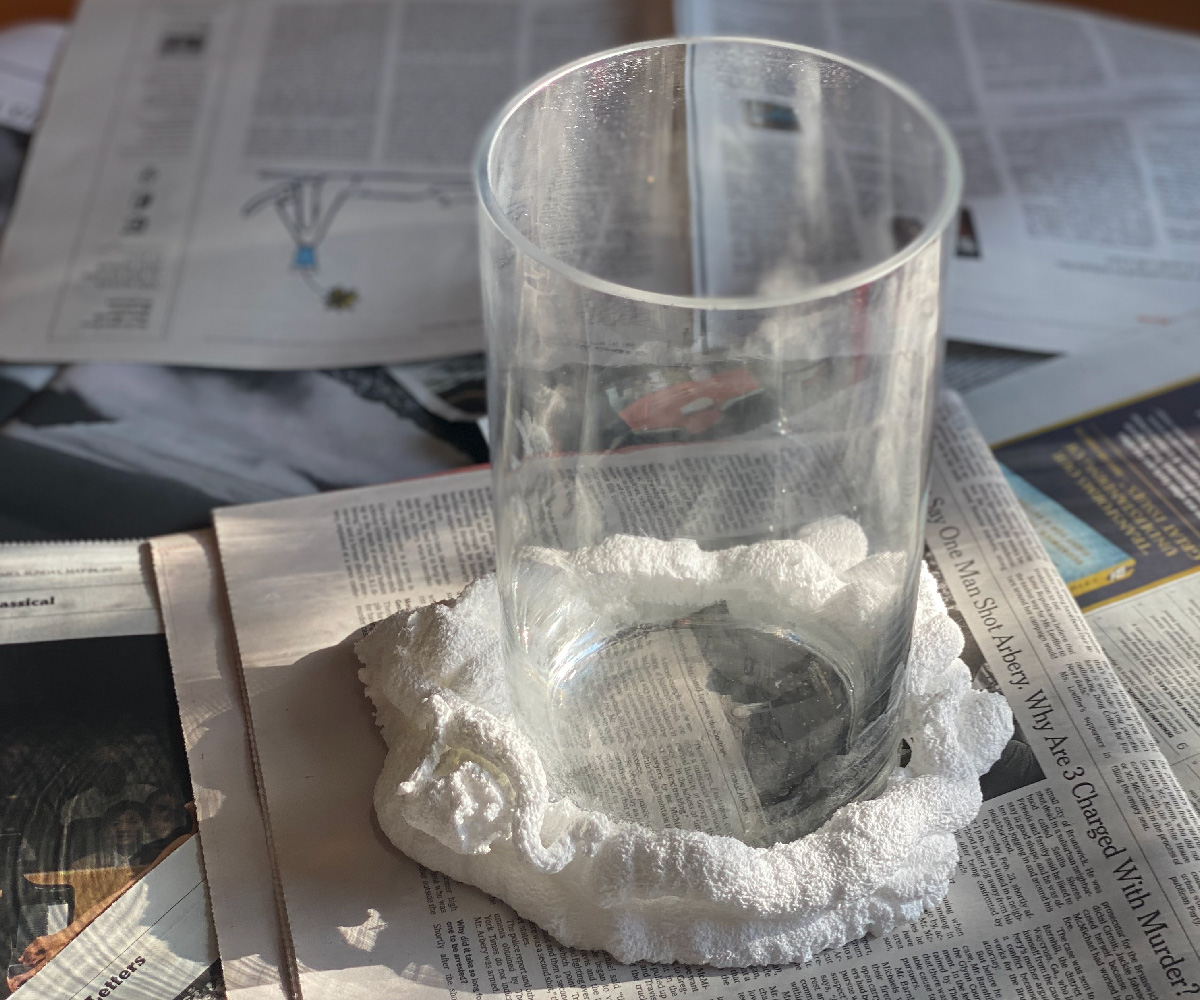 Step 2: Expanding Foam
Place the vase in the center of the newspaper or tarp. Slowly begin to spray the foam starting from the base of the vase, and continuing around its circumference.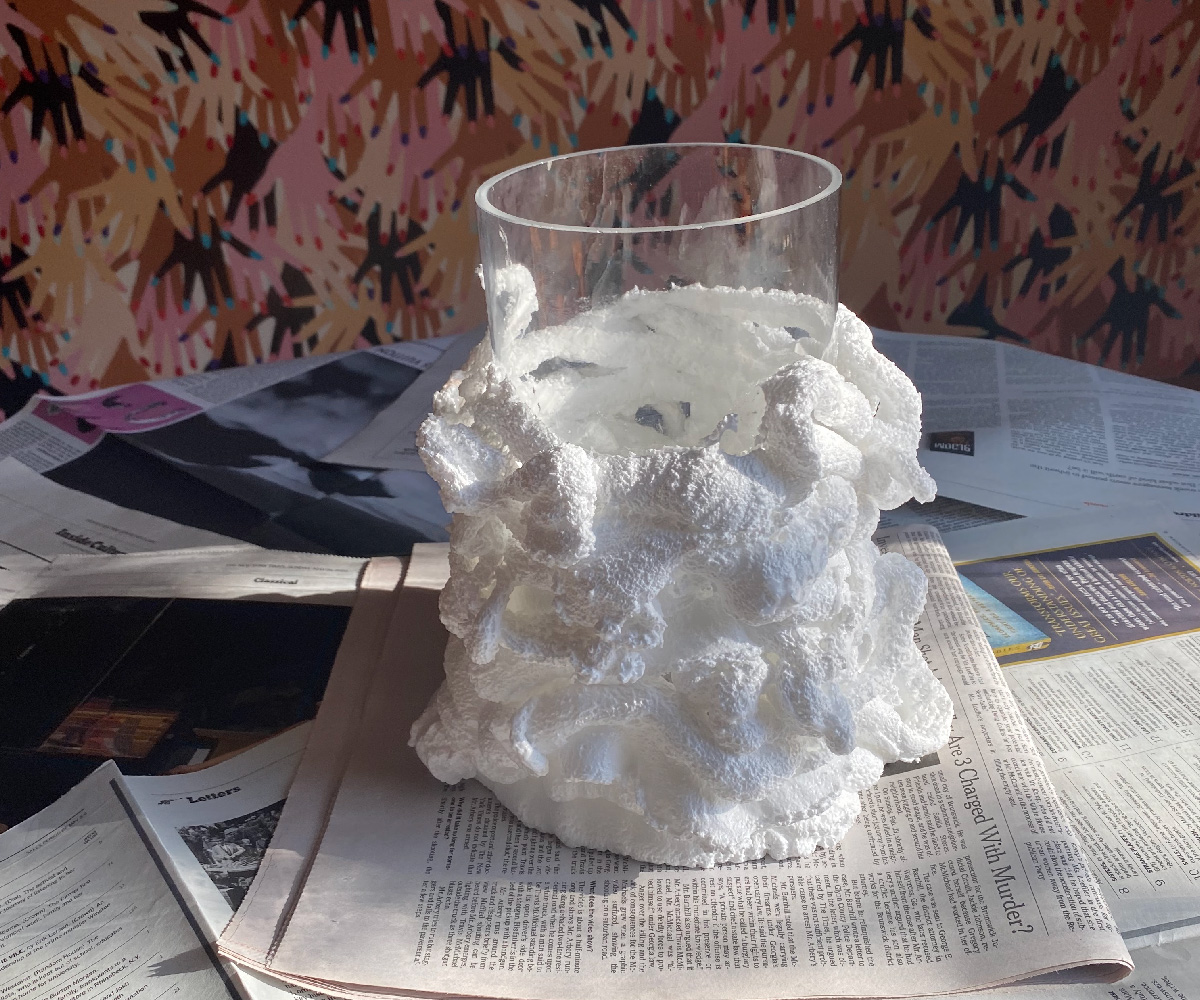 Allow the foam to dry before going around again as you make your way up the vase (a few minutes) so the weight of the foam doesn't call it to fall off the vase. Take your time. DO. NOT. TOUCH. THE. FOAM. I cannot stress this enough! This stuff is extremely messy and hard to remove; it will ruin anything it touches. The foam also expands, so wait before going over the same spot (focus on spraying the entirety of the vase first). If the foam gets stuck in the nozzle, you can carefully use scissors to cut it shorter. Once the vase is completely covered in foam, let it dry for around 30 minutes. After 30 minutes, the foam should be hard and safe to touch. If it's still a little squishy, let it sit out for a few more minutes.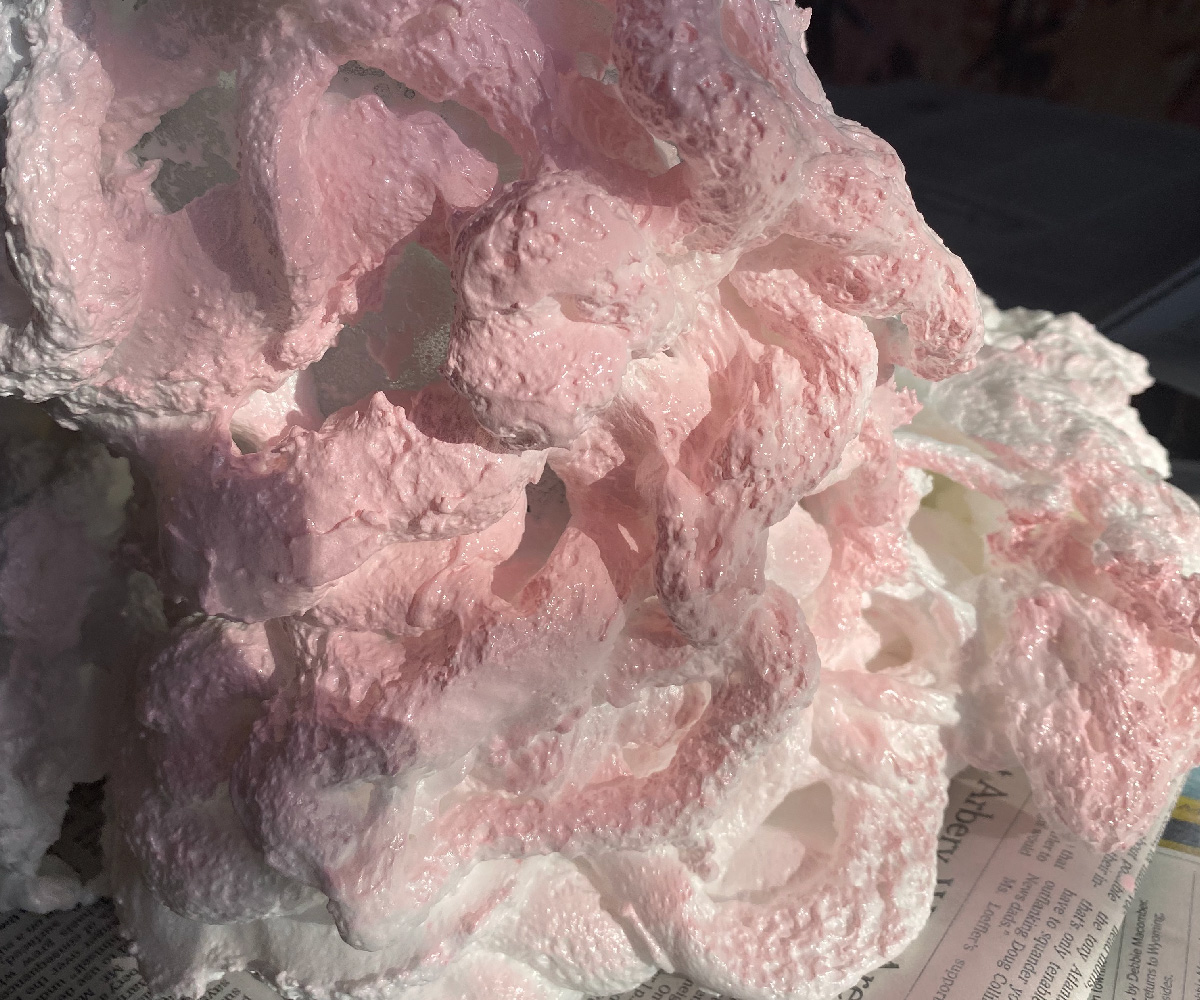 Step 3: Paint
Shake the spray paint can for 30 seconds. Once the foam has dried, apply an even coat of the spray paint to the vase and let it dry per the instructions on the can.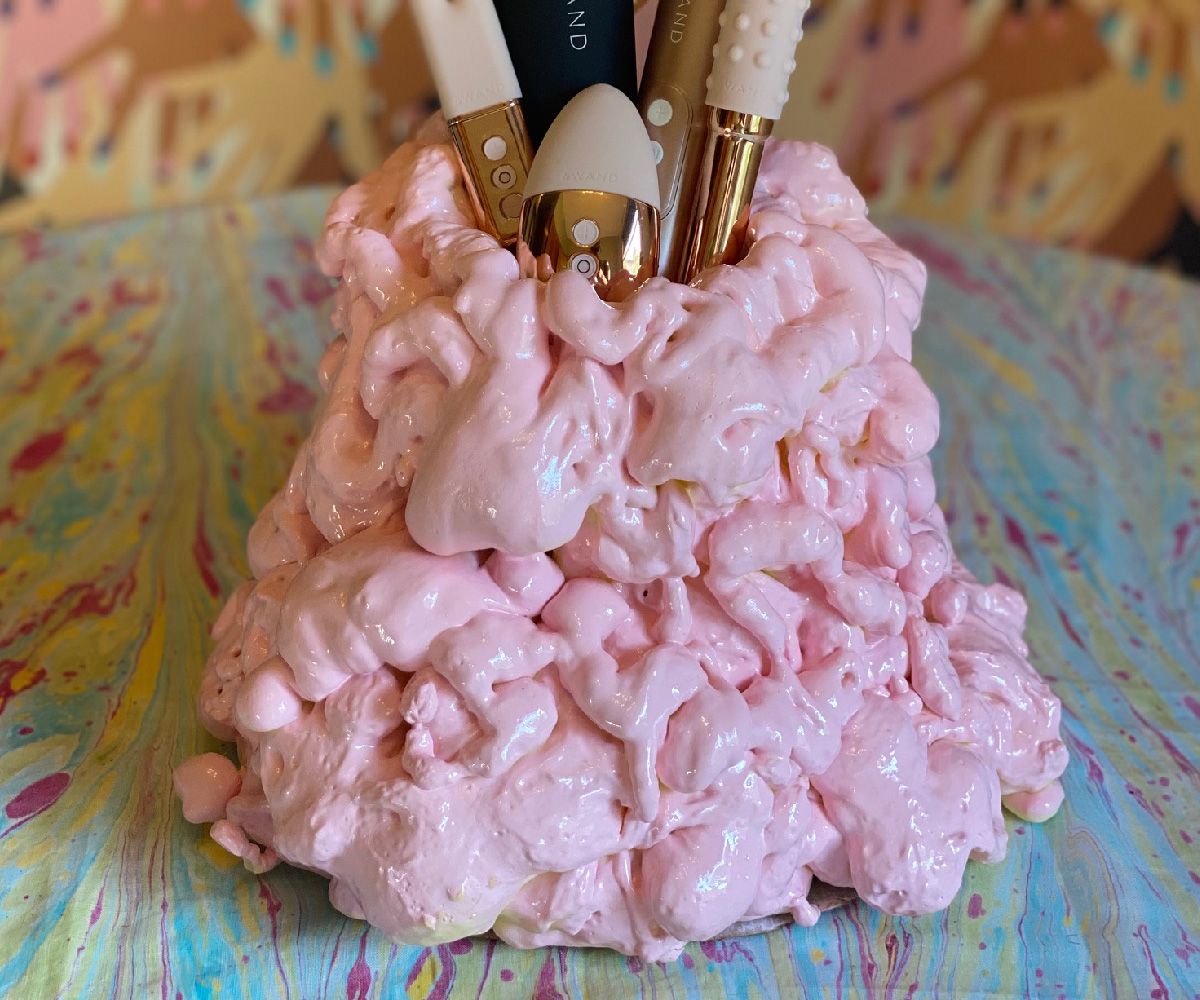 And that's it! Enjoy! *For decorative use only. Avoid contact between Le WAnd vibrators and foam.
Enjoyed reading this interview with Miki Carter? There's more of that in our Vibin' On You section!