Le Wand Crystal G Wand
SALE
Regular Price
$250.00
As low as
$187.50
or 4 Interest-Free Payments of
USD $46.88
Shop online now, pay over time.
Zero interest
You pay using your credit or debit card and ZIP automatically splits the purchase amount into 4 interest-free payments, every 2 weeks.
Payment Schedule
Today
Installment 1
2 Weeks
Installment 2
4 Weeks
Installment 3
6 Weeks
Installment 4
Checkout
4 interest free installments

Payment Schedule
4 payments of 25%
charged over 6 weeks
CHOOSE ZIP AT CHECKOUT
Choose ZIP at checkout
Use your credit or debit card.
Complete your checkout
No long forms and instant approval.
Pay over 4 equal payments
Enjoy your purchase straight away.
Description
Experience spiritual enlightenment and an explosion of sexual ecstasy with the new Le Wand Crystal G Wand — A beautifully crafted crystal wand designed for the ultimate G-spot stimulation.
Curved to enter your body at the perfect angle, the Crystal G Wand's bulbous tip targets & hits the G-spot with incredible precision, while its lengthy shaft offers a delightful feeling of fullness.
Available in mesmerizing rose quartz crystal and black obsidian, the Crystal G Wand can be paired with the included textured silicone sleeve for added external pleasure.
No matter which wand you choose — this Crystal G Wand, the Crystal Slim Wand, or the Crystal Wand — each one is unique and comes with a 94-page hardcover guide on getting started with crystal pleasure tools. Scroll down to learn more!
Specifications
Materials: Rose Quartz / Black Obsidian
Size*: 178 (H) x 34.09 (D1) x 33.41 (D2) x 25.12 (D3) mm
Weight*: Approx. 334 g
*Weight, size and color variations may occur because this product is hand shaped and made of pure crystal.
Download Product Manual
Product FAQ
Is Le Wand Crystal G Wand 100% body-safe and porous?
While crystal is a body-safe material, it may be porous or has "closed porosity" — pores lay on the surface of the stone but would be very difficult for bacteria to seep through to the center. We suggest placing a condom over the product if you are sharing your crystal with a partner that you are not fluid-bonded with.
How should I clean Le Wand Crystal G Wand?
Use a damp cloth and mild antibacterial soap to wipe the toy down. Make sure the cloth removes all soap residue before you allow the toy to dry. You can also use a sex toy cleaner directly on the product and finish with a damp cloth.
If you want to spiritually connect with your crystal, you can also cleanse its energy prior to and after use with a solution of sea salt and water, the smoke of sage, gentle sunlight, or the light of a full moon. For more information, please refer to the Guide to Crystal Pleasure Tools included in the package.
How should I store my Le Wand Crystal G Wand?
After cleaning, allow Le Wand Crystal G Wand to air dry. Then, put it into the storage pouch included with the toy or simply keep it out as part of your décor.
Is Le Wand Crystal G Wand intended for external or internal use?
Le Wand Crystal G Wand is designed to provide stimulation either on the outside or the inside of the body. Pair it with the included silicone ring for a dual sensation.
Can I use Le Wand Crystal G Wand for temperature play?
You may warm up the Wand with your own body heat. However, do not heat up or freeze the product — it may crack with sudden temperature shifts.
Where is the Le Wand Crystal G Wand produced? Is the production process ethical and environmentally friendly?
All of our products are crafted with pleasure, health, and wellness in mind. This philosophy extends not just to our products, but also to the folks behind-the-scenes who make these products possible. Sourced from a region in China renowned for its high-quality crystals, the production process for the Crystals Collection involves numerous checks and balances to ensure that all working conditions are ethically maintained. All of the stones that are used for the collection are conflict-free and we have teams in place to make sure there is minimal environmental impact.
Help! My wand is scratched/broken. What should I do?
If you receive your product and notice any cracks or breakage, we will happily accept the product back in exchange for an exact replacement. Any cracks or surface abnormalities must be reported to us within 30 days of the purchase date to qualify for an exchange. If your product was purchased more than 30 days ago, we can offer you a discount towards a replacement under our lifetime quality guarantee. You can file a claim for your product by filling out the Le Wand warranty claim form.
Free Ground
Shipping
Secure
Payments
Discreet
Packaging
1 Year
Warranty

"BEST COUPLES SEX TOY"

"BEST SEX TOY FOR

MIND-BLOWING

ORGASMS"

"LE WAND ARE THE BEST SEX TOYS EVER INVENTED"

"BEST MINI WAND VIBRATOR"
gear for your journey of self
Your complete Crystal G Wand set comes with a travel bag, a hardcover guide, silicone ring, and care instructions.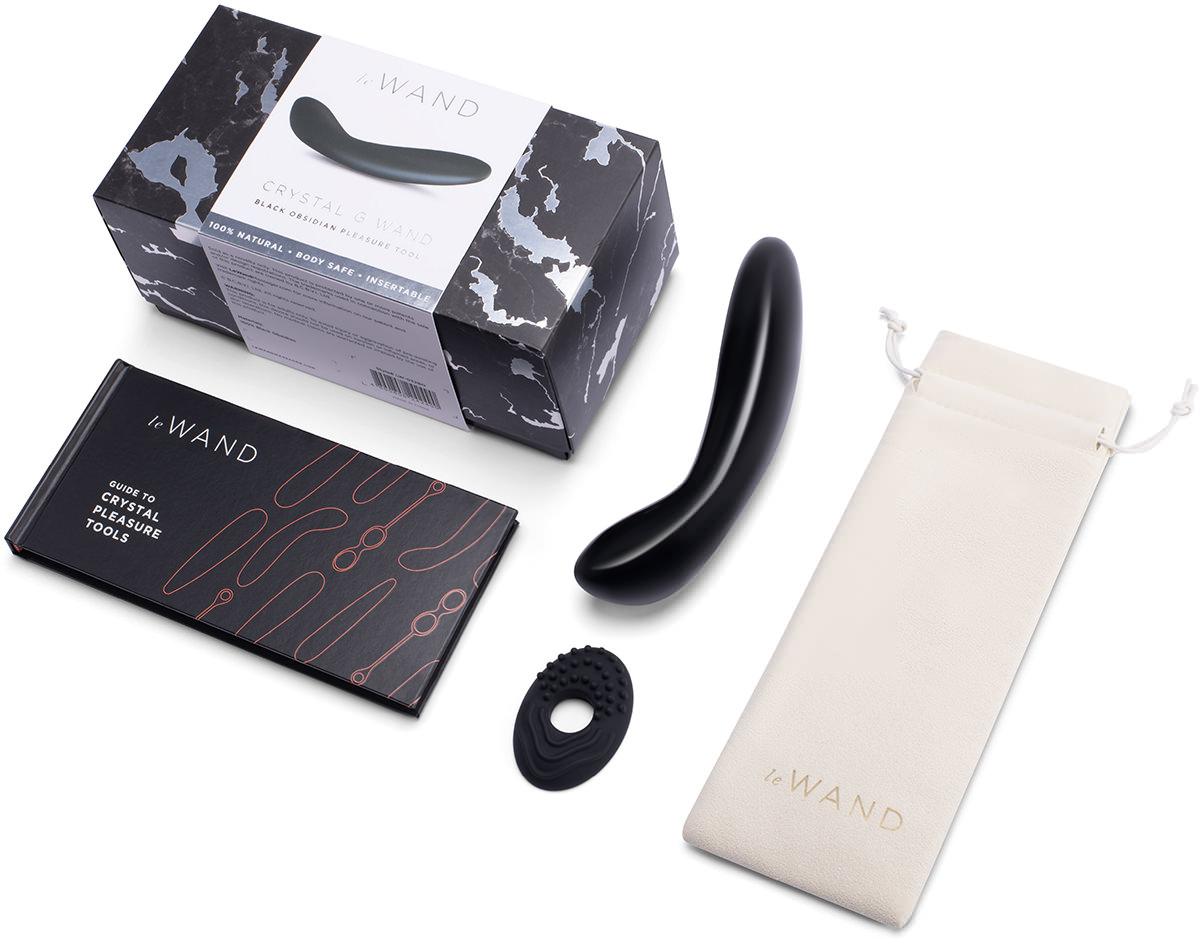 Le Wand Crystal Collection
Crystals have been long utilized as a tool to help one connect with their internal energies. Le Wand's Crystal Collection is made entirely of natural stones that can provide a sense of grounding and security for exploring and expressing your sexual pleasure.
Le Wand Crystal G Wand comes in two types of crystals: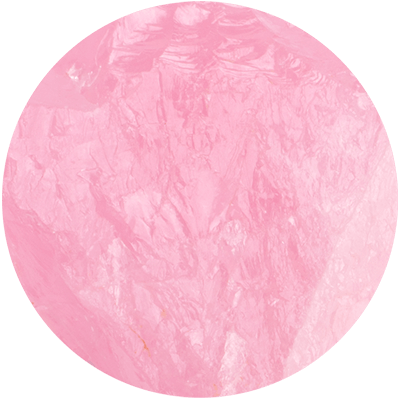 ROSE QUARTZ
Rose quartz is a stone of the heart, a crystal of unconditional love. It carries a soft feminine energy of compassion and peace, tenderness and healing, and nourishment and comfort.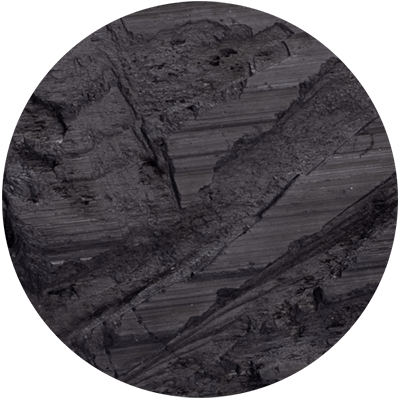 BLACK OBSIDIAN
Black obsidian is a stone of cleansing. It is said to ease your aura of disharmony, negative attachments, old patterns, and negative emotions.
SEE THE REST OF THE LE WAND CRYSTAL COLLECTION