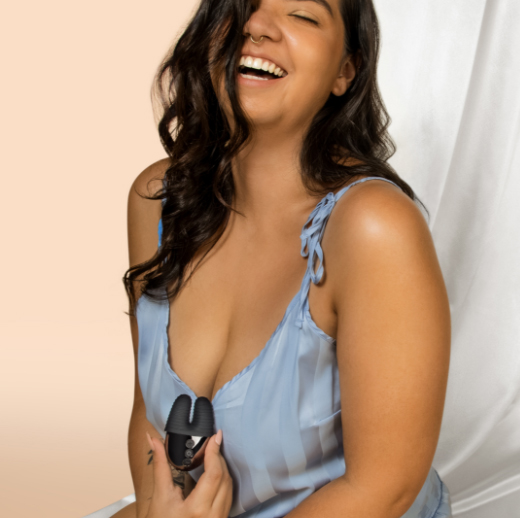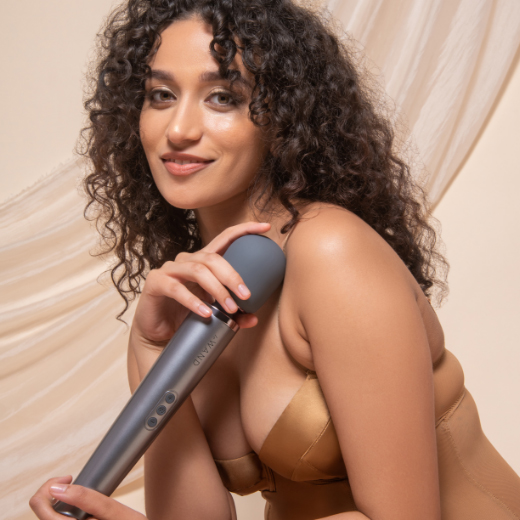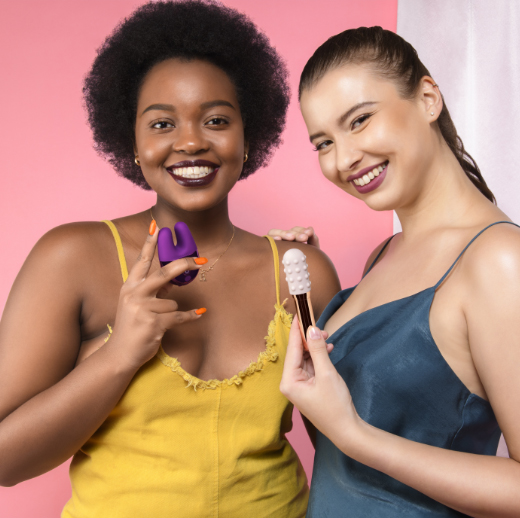 A woman-founded premium brand of vibrators for vulva owners, by vulva owners.
We know what feels good and how to curate a space that makes you feel good by providing 100% body safe products and organic sensual care products.
Founded by certified sex educator Alicia Sinclair Rosen, Le Wand is a premium brand of personal vibrating massagers that brings unparalleled quality to a notoriously sketchy industry. Le Wand Massager originated as one hell of a classic wand vibrator (all the power you could want with an award-winning design to match) and has now become a full line of best-in-class, heart-pounding, hair-raising sex toys.

Developed over 50 years ago, the Hitachi Magic Wand is the mother of all vibrators. Over the years, wand vibrators have evolved as sex tech has progressed, and Le Wand is now the newest rechargeable wand to take on the old design. Its vibrations are more powerful, and its design is more ergonomically effective. So if you're going to buy one and only one sex toy to keep in your bedroom, it should be the Le Wand Massager.

When you think of a classic sex toy, the Hitachi Magic Wand may come to mind—but the people behind the "massager" didn't want to associate themselves with sex toys. So, Alicia Sinclair Rosen created Le Wand Massager to reclaim the wand vibrator as, well, a vibrator. The wands come with a "pleasure guide" so users can enjoy its NSFW purposes, as well as plenty of fun attachments to explore internal and external stimulation.

"The Le Wand is like the Magic Wand, but even more powerful. Their OG wand (which the brand sells in "Petite" and "Plug-in" versions) is rechargeable, cordless, and has 20 vibration patterns and ten speeds. It also comes in a chic array of colors from white with rose gold accents to metallic gray to a newer all-black version. Each wand vibrator comes with a handy travel bag—because who wants their vibrators collecting dust, amirite?"

"The ultra-popular rechargeable Le Wand is my personal go-to of my sex toys, and it's perhaps the strongest vibrator I've owned. You really can't beat its flexible head designed to rotate 360 degrees, plus its 10 vibration speeds and 20 patterns. Plus, you can buy wand accessories to attach to the massager's head, making it multiple sex toys in one. In other words, Le Wand is the Transformer of wands."

Any radical sex toy connoisseur will tell you a wand massager is the LBD of your sex toy collection. And Le Wand is by far the best wand massager we've ever encountered. Alicia Sinclair Rosen, founder of Le Wand, took everything heavenly and orgasmic about the Hitachi Magic Wand and made it more sex-positive and proud of its position in the sex toy arena. It is the classic magic wand vibrator with a feminine, kickass upgrade.
Le Wand Complete Guides is your final destination to total pleasure. We've worked with some of the most renowned sex educators and experts to create free resources on sex toys and beyond! Read on and learn more.
All Pleasure Products
A cornucopia of pleasure toys for everybody and every body.