The Sneaky Guide on How to Masturbate in Public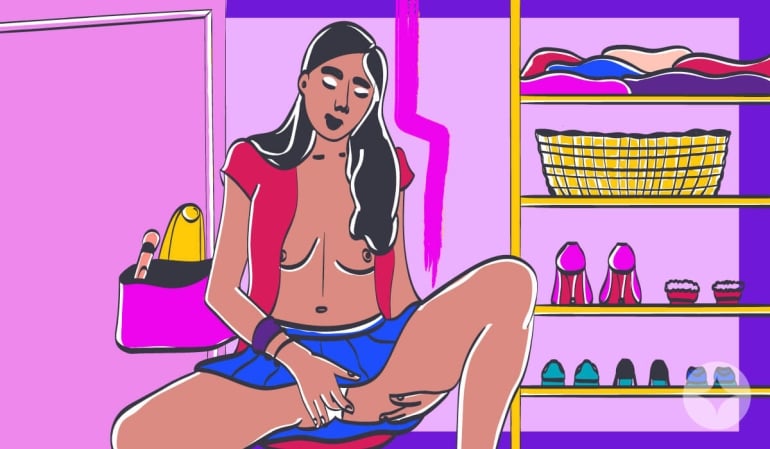 Last Updated: Jul 21, 2023
Where were you the first time a rush of arousal struck your bits and you were nowhere near home? Maybe it was the way the barista poured the coffee or a swift gust of wind across your nipples. Or maybe to speed up your commute, you mentally chronicled the hottest oral sex you've ever received to date. Your inaccessible bedroom is becoming more apparent as the pent-up thrill spreads across your body, prodding you for a release.
Hey, we're all adults here. Let's all align on the fact that there are just going to be moments where the only option is to find a quiet or even public place, rub one out or jerk off secretly, and go forth with your day. Outside of the climactic release, the outcome will soothe you into a chiller, much happier person as you confront the rest of your real-world priorities.
Insert here (pun very much intended): your secret guide on how to masturbate in public. Let us help you master how to cum in public without getting caught. But first, a short PSA.
Public Sex Disclaimer
Before you dive in and think about public places to masturbate, a word of warning: In the United States, having public sex is illegal. The charge depends on the specific act, where the act was performed, and the state that you're in. But charges of public indecency, indecent exposure, lewdness, and obscene displays are all possible risks.
"You may even have to register as a sex offender if your romp took place near a school or if one of your onlookers happened to be a child," says Daniel Saynt, founder of NSFW, a club hosting sex-positive events and workshops. Public sex is a risk game, which is why precautions should be taken before. So let's all pledge to be Responsible Law-Abiding(ish) Citizens, shall we?
Another disclaimer: There is also the possibility that someone might secretly film or photograph you and your partner without consent. Due to the easy-to-upload nature of many (unethical) porn sites, it's possible that the content gets uploaded and circulates the world wide web. Is that likely? Probably not. But considering any recording could be forever, Saynt recommends keeping this possibility in mind, "especially if you're planning to run for public office, eventually."
Public Masturbation Tips: A 4-Step Guide on Having Sex Outside
Because having sex outside isn't risk-free, you and your partner should craft a Public Sex Plan — ideally when you're *not* turned on.
1. Noise
A major piece of this get-off puzzle is understanding your style. Do you make noise when you cum? If so, you might want to consider picking someplace, say, near a well-traveled highway (car sex, anyone?). Or bring a gag, if you're into that.
2. Lube & Sex Toys
Another important thing about public masturbation is knowing your body and sex style. Does your go-to sex position require loads of lube? Besides being discreet to carry, find out why EVERYONE is raving about using coconut oil as lube.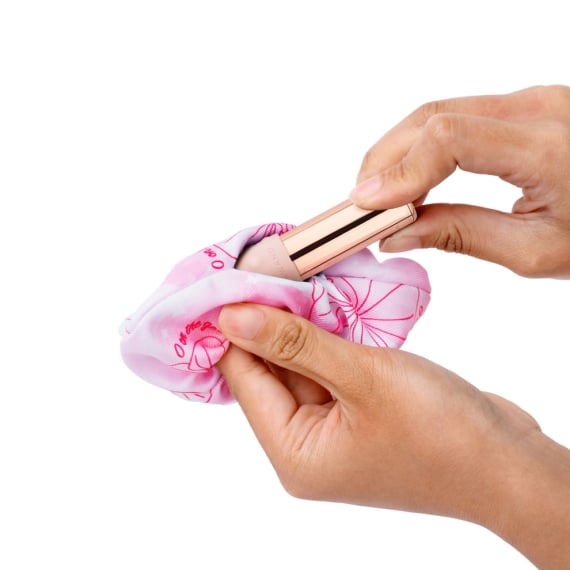 Do you enjoy holding a Le Wand Bullet against your clit while your partner thrusts into you from behind? Pack your supplies or prepare for profound pleasure with our Bullet Scrunchie Bundle.
3. Cleaning Accessories
Do you ejaculate? Is there a chance of squirting from clitoral stimulation? Does your man blow a large load from a prostate orgasm? Get yourself some wet wipes, a rag, hand sanitizer, an absorbent blanket, or a change of underwear for easy clean-up. And if you pack a vibe or strap on, you'll need a sex toy cleaner or a plastic baggie to transport your toy in until you get home.
4. Location & Time
Start by talking through where you might want to play. And get detailed because shagging outdoors at sunrise is a wayyy different fantasy than getting it on at the zoo after-hours. Time of the day matters, too. Saynt says, "Dusk is always a good time as the sun begins to set, but mid- and late-night romps are also decent options." The why is pretty obvious: it's harder to get spotted at night.
How to Masturbate in Public
Candidly, "public sex is best suited for quick romps, so you should try to get your pleasure as fast as possible to limit your chances of getting caught," says Saynt. So warm up and get mentally prepped for the big moment first!
Daniel's suggestion: sext your Hook-Up all day long to build the anticipation. Spell out for them exactly where you're planning to taste them. And while watching porn in public is not cool for a lot of reasons (number one: you haven't been given consent from the people around you who might hear, see, or smell you), listening to an erotic audiobook or reading erotica from the privacy of your phone is a secretive and sex way. Companies like Dipsea provide lusty and sensual tracks of different lengths to get you in the mood for public masturbation.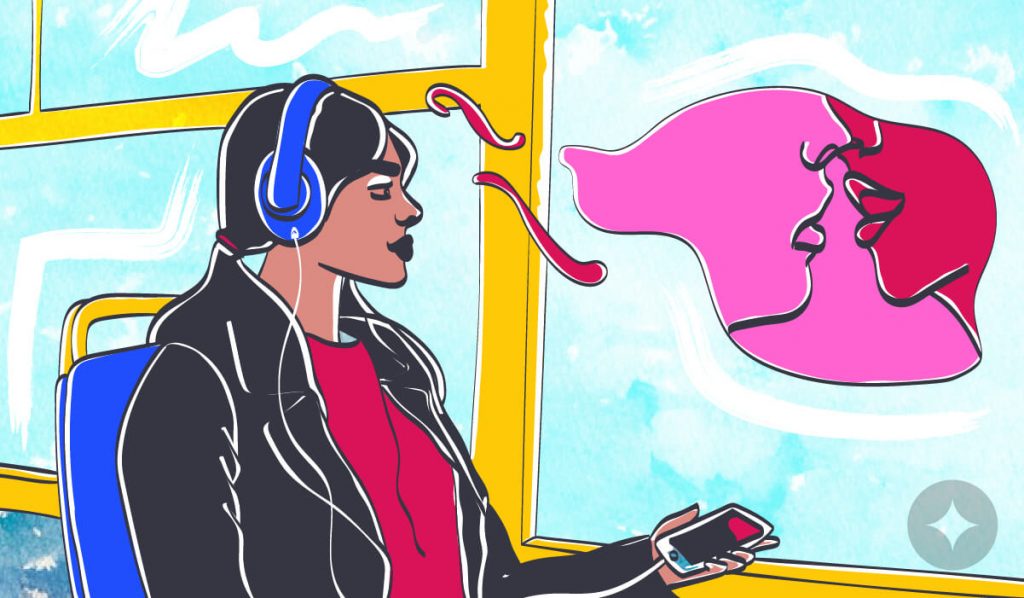 Also hot: meet your boo at a bar and pretend to be strangers. Role-playing is hot and can infuse the situation with an even greater sense of novelty and adventure. After flirting and teasing each other for an extended period of time, head to your planned hook-up hideaway. If you're struggling for inspiration on where to masturbate in public, we've got your back!
Best Places to Masturbate in Public
Location, location, location is everything, Babes. According to Saynt, one of the most responsible ways to have public sex is to go to a sex party, adults-only resorts, or kink-focused events. To find events in your area, hit up Google or ask your local sex shop. Then familiarize yourself with the rules of that space and do a deep think with your boo on your boundaries.
Sex clubs, not yours or your partner's thing? Here are a few tried & tested places to take your pleasure in your own hand (literally) and practice how to masturbate secretly:
1. Public Park
Find a secluded patch of grass far away from activity-based areas (BBQs, Baseball Fields, Swing Sets). Lay a sweater across the lower half of your body and slip your hand or Le Wand Deux mini vibe under your waistband. You're just a person lounging in the grass — nothing to see here! The distance from others and familiarity of your body language will keep your masturbation a perfect, little secret.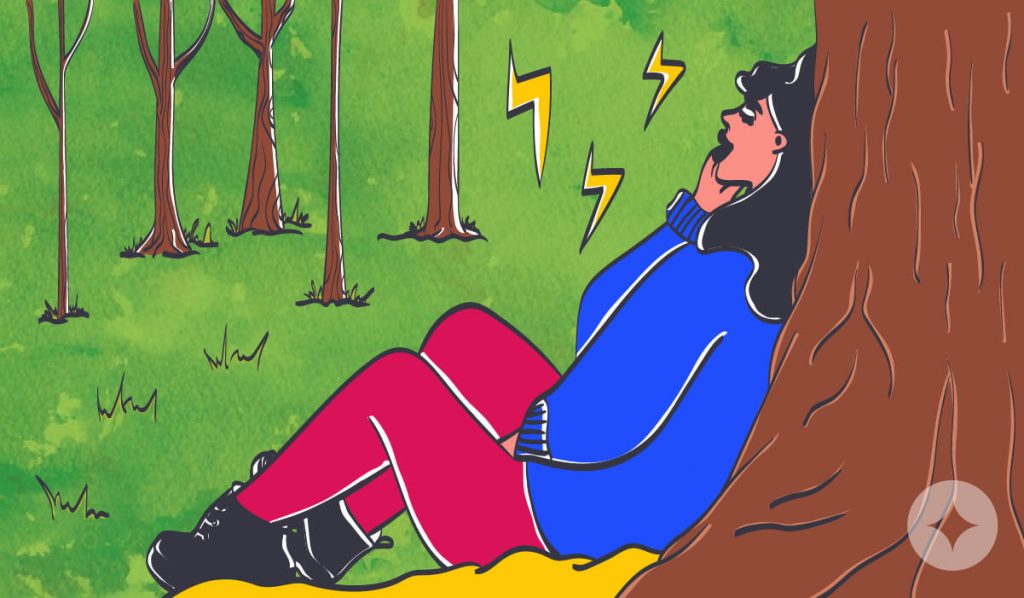 2. Weddings
There is something about highly emotional confessions of love that makes you so hot. " Also, if you're a public sex newbie, a wedding or the after-party is a great route," says Saynt. "You can get wild on the dance floor and let your fingers find places to titillate and play." When you're ready, you should be able to find a bathroom, the parking lot, or the unattended coat room closet where you can experience almost getting caught. "You're in a private space in a public space, so you're less likely of getting the attention of police," he says.
Taking from our prep work: this is all about bravery! Check your surroundings, hold on to that mental wedding sex fantasy, and follow through!
3. Music Festivals
"Music festivals like the Burning Man are a utopia for those looking to engage their inner exhibist," says Saynt. The easiest route? Wait until sundown and then find a tucked-away corner. Or, get it on in a tent after hours.
If you're feeling adventurous, you can even rub one out right in the middle of the crowd. Pull an Alanis and come dressed in some very specific denim — a hole inside the pocket. Then sing Cause I've got one hand in my pocket, and the other one is giving a peace sign!
4. Airport Bathrooms
The family bathroom, the family bathroom, the family bathroom. Commit that to memory, lock the door behind you, and romp away! Single-stall bathrooms will work, but please wipe down the services your bodies will be touching before boning. Oh, and don't forget to wash your hands on the way out...
5. Office
Your go-to might be the bathroom... smart. If it's a single stall with a lock, have at it but keep track of your time! There are people waiting!
Masturbating or jerking off in your office cubicle is a little trickier considering the small amount of space and how easy it is for your boss or colleague to drop by right as a guttural moan rips from your body. To avoid this, perhaps look for a public restroom on other floors in the building or an after-hours session in the pantry room. Keep your back to the door in a standing position.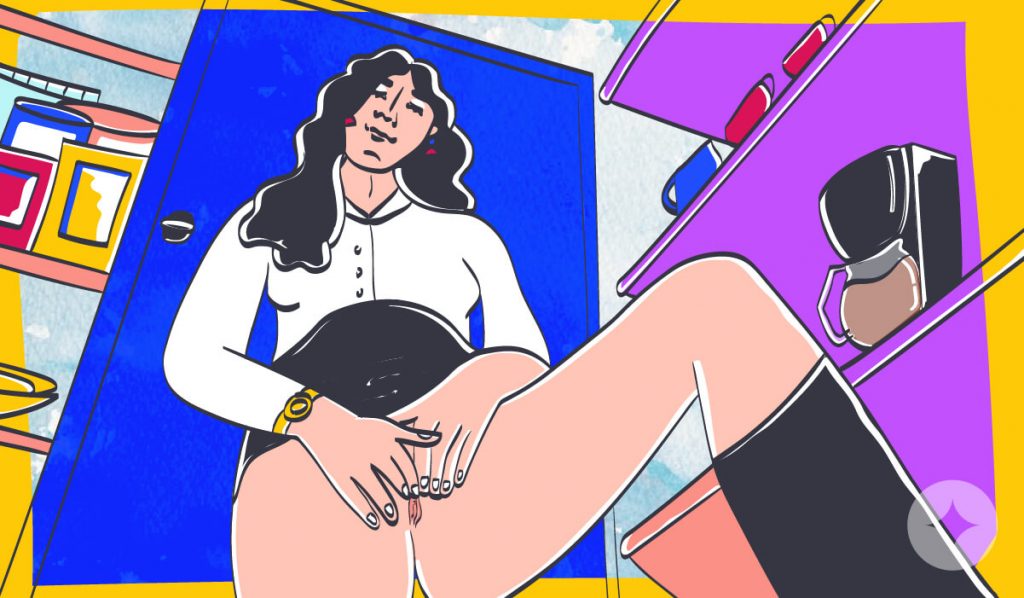 6. Beaches
"The beach is a pretty commonplace for folks to get it on and have watersex, especially at night," says Saynt. Wait until nighttime, then sneak away to a spot that's not heavily traveled. Don't skimp on the blankets or towels for the ground. Nothing's worse than getting sand in your snatch.
7. Hotels
Vacation sex? The best sex. Make it hotter by going to a hotel with public-facing windows. Keep in mind that during the day, sunlight creates a glare on the windows making it impossible to see inside. At night, that's not the case.
8. Family Gatherings
If you're not quite ready to venture outside, why not try it within the confinement of your own home? After coming up with a mini excuse to tell your family, find a room or closet with a lock on it and make that your quickie masturbatorium. There's not a lot of time in this scenario — you know your Mom is going to want to ask you something. Your mission, should you choose to accept it, is simple: Get in. Get Off. Get Out!
Pro tip: Do a quick sweep of the perimeter and make sure all the family photos are faced down to not provoke any unnecessary shame.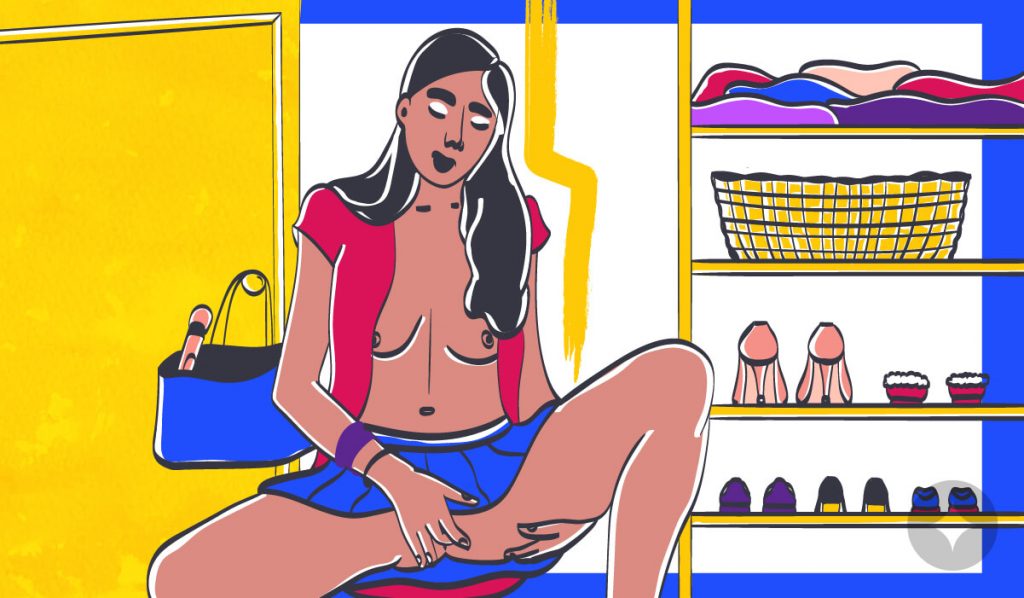 9. Friend's Sleepover
Your friend is sleeping over after a night of partying — great! Wait until the friend falls asleep and then slip off to the living room. If you can use it without screaming, bring your Le Wand Petite in with you, stretch across that Ikea couch, and really make that living room lived in!
Disclaimer: Take all of the info above on public places to masturbate into consideration. There is a vast difference between jerking off on public transportation vs. a sneaky masturbation sesh in your childhood home. Consent, visibility, and personal space need to be taken into consideration when masturbating in a new space. Appreciating the logistics behind your orgasm will make for a less anxious public masturbation session.
Golden Rules of Public Masturbation
Public masturbation all comes down to following through and courage. Masturbation is more times than not, a solo act completed in an accustomed space free from the pressures of people knocking on the bathroom door or walking into a friend. It takes some guts to make this decision! Be brave, take precautions, and walk around afterward with your erotic little secret.
And last but not least, avoid copping a fine and/or unfairly subjecting a passerby to your charade by knowing your surroundings. That means knowing when the spot is the least busy, making sure there are no surveillance cameras, and having an exit strategy. Failure to plan for the worst-case scenario is planning to fail.
Ready, set, O-baby!
.
Mastered the art of how to cum in public? Check out our most popular guides for penis owners on sex toy edging and how to use a vibrator on a dick. Vulva havers, you'll love these recently updated articles on temperature play and pussy pumping (trust us, it's not what you think!)