|
Couples Play
|
Self Care
|
Self Love
8 Masturbation Techniques Your Vulva Needs Right Now!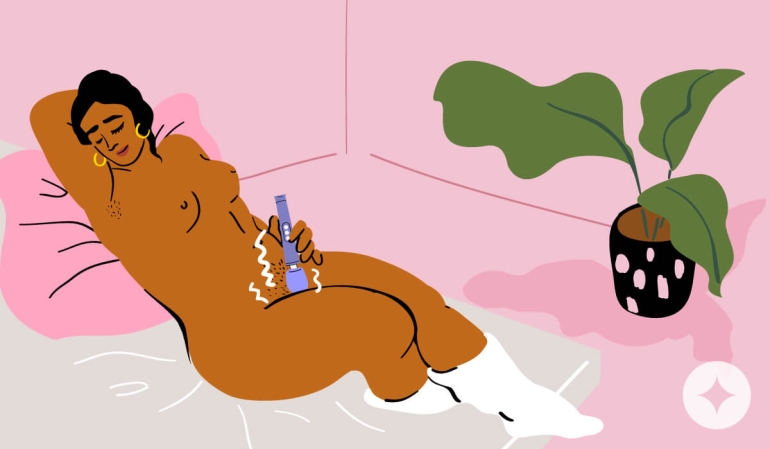 Last Updated: Sep 28, 2021
Sex date with yourself? Yes, please! No one knows your body like you, and that can make masturbation one of the most intimate and stimulating acts you can do with yourself.
Masturbation Benefits
Masturbation goes beyond orgasm by being an important act for self-exploration and body confidence and provides many benefits:
• Relaxation and better sleep
Masturbation releases feel-good hormones like endorphins and oxytocin, which can lead to decreased stress levels and help you fall asleep faster.
• Increased sexual confidence
Solo sex can lead to better-partnered sex because you develop an understanding and appreciation of your body during masturbation and experiment with what might feel good on your partner as well.
• Learning how to orgasm
Masturbation helps you tune into changes in arousal and discover techniques and hot spots that bring you pleasure as well as an opportunity for erotic and fantasy exploration.
• Soothing menstrual pain
Masturbation releases the body's natural pain killer chemicals that can help reduce the intensity of period cramps.
Masturbation Types
Just as there are many different ways to stimulate your body, there are many different ways for your body to react. Your body is capable of different types of orgasms depending on how you stimulate and explore your body and mind.
So, it's important to know the various kinds of orgasms your body can have before settling on a technique:
• Clitoral orgasms
The clitoris is like your personal shrine to nerve endings. Engaging with the clitoris can create pleasure bursts during different types of orgasms, but can also be stimulated directly for its own specific orgasm. This type of orgasm feels like a build-up followed by a tantalizing burst of pleasure.
LEARN: 7 Creative Ways to Orgasm from Clit Stimulation!
• G-Spot/Vaginal orgasms
The G-spot (or Gräfenberg spot) is not so much a specific organ or "spot" but an entire area of pleasure internalized within the clitoral system.
There is no "one spot fits all clitoris" map of where the G-spot is, so it is best to discover yours through personal exploration. Using fingers or a curved sex toy like Le Wand Hoop, can generally find and stimulate the G-spot with a "come hither" motion within the first few inches of your vaginal canal, as it located more towards the pelvis than the back.
MASTER: How to Have A Vaginal Orgasm
G-spot orgasms are often described as a deeper, full-body kind of pleasure that may build up with a feeling similar to when you have to pee. You may even experience squirting with G-spot orgasms.
• Blended Orgasms
Erotic stimulation to multiple spots, for example, the clitoris and the G-spot, may lead to a combo of orgasms (AKA a blended orgasm) that can feel like they are a full-body response.
• Anal Orgasms
The anus is full of nerve endings that can be stimulated (with or without anal penetration) using fingers or sex toys like butt plugs. The sensation is much more prominent when having a prostate orgasm by using prostate sex toys, but vagina owners can also find pleasure by activating their "A-spot" (or anterior fornix erogenous zone) which is located between the bladder and cervix. While it is located within the vagina, the A-spot is generally deeper than the G-spot and requires stimulation from behind (pun intended) to reach it. This orgasm can also be blended by double penetration, flanking the G-spot and A-spot simultaneously.
READ: Why vulva owners are experimenting with anal play!
Best Masturbation Techniques
Beyond just knowing where your erogenous zones are is how to stimulate them in a way to reach orgasm, which, if you want to get the best orgasms (and have the most fun) requires more than just touching one spot.
Here are 8 amazing masturbation techniques for your vulva:
1. Layer your pleasure
Increasing sensation in layers can encourage erogenous zones to fully arouse and be more receptive to stimulation.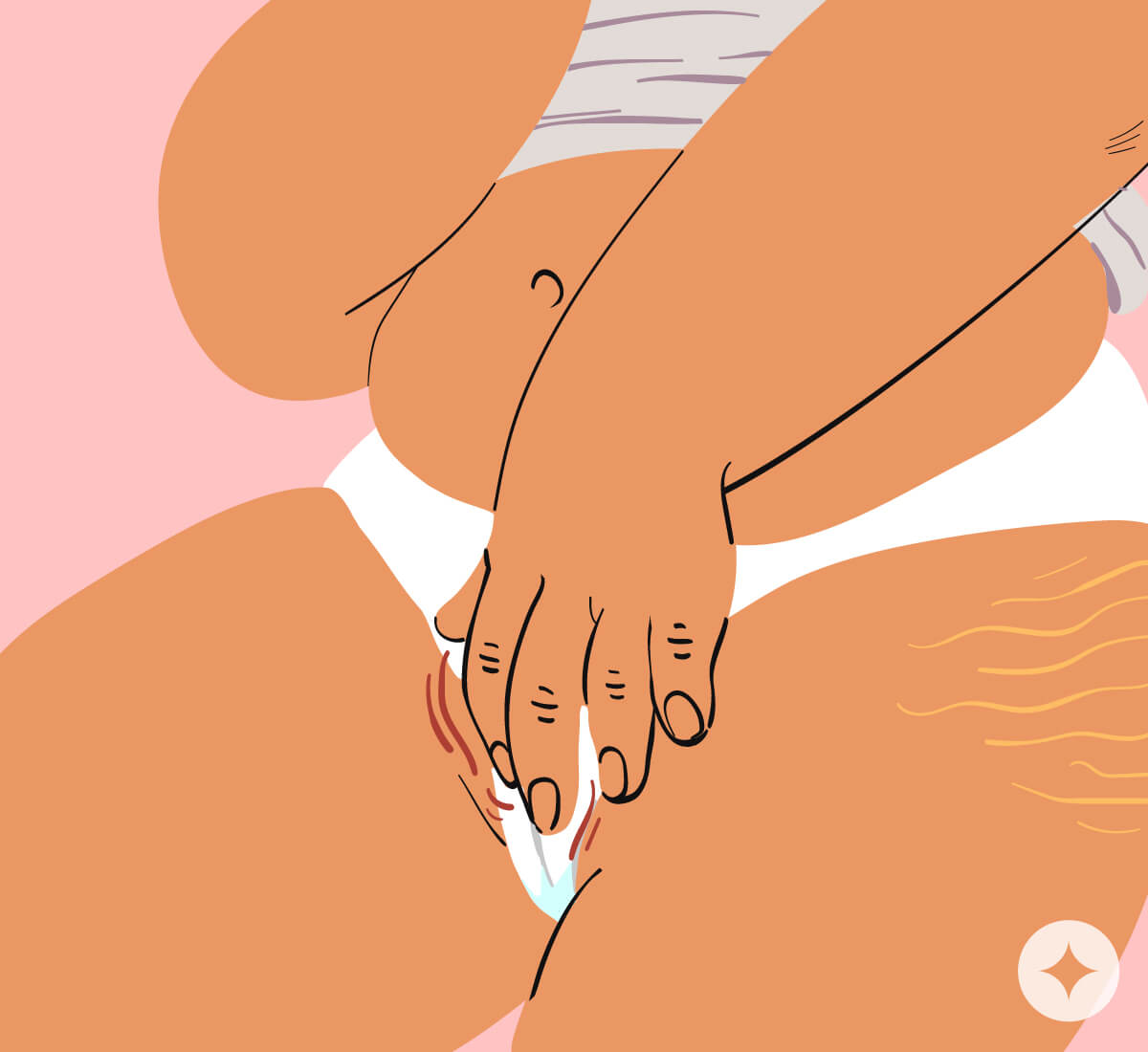 Try layering with underwear on, and rubbing or stroking through clothing. Clitoral hoods, labia, and foreskin can act as layers too.
2. Try edging
Edging is a technique that can help you gain greater awareness over your arousal build up and help you have multiple orgasms. Try masturbating to the point just before orgasm, slowing stimulation down, and repeating to create a build-up of pleasure.
3. Explore dual-stimulation
Explore stimulating more than one erogenous zone at a time with dual vibrators (like Le Wand Deux), nipple clamps, and butt plugs.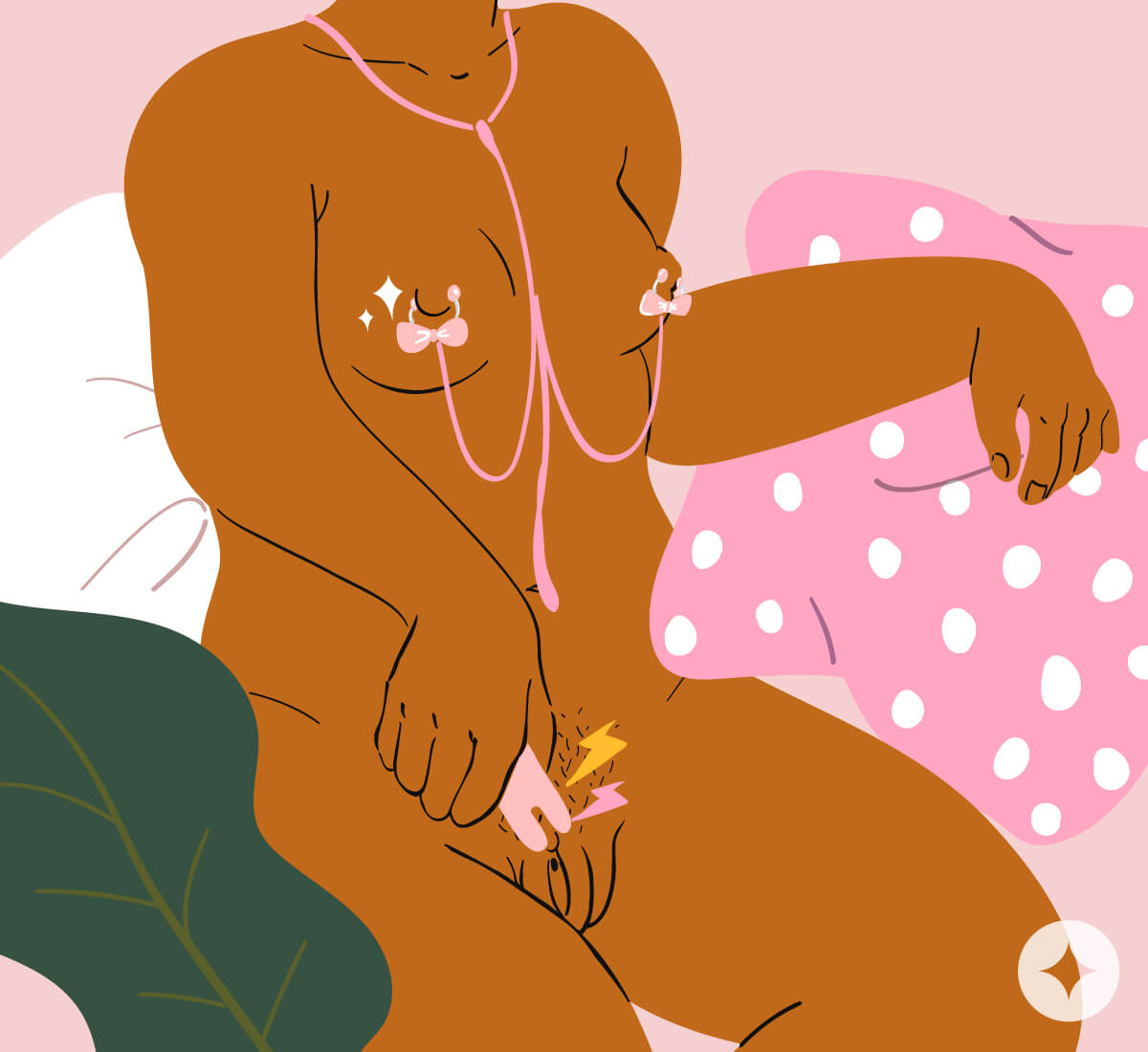 4. Use all of your senses
Activating your other sensory organs like the tongue and ears can greatly add to your orgasmic sensation. Moaning, verbalizing, taking long deep breaths, and tasting your own arousal fluids can all impact and extend your sensations and extend post-orgasmic pleasure. You can even utilize a mirror to enhance visual stimulation and improve body confidence.
5. Warm up the vulva
Cup the vulva with your hand and squeeze, massage, or shake it.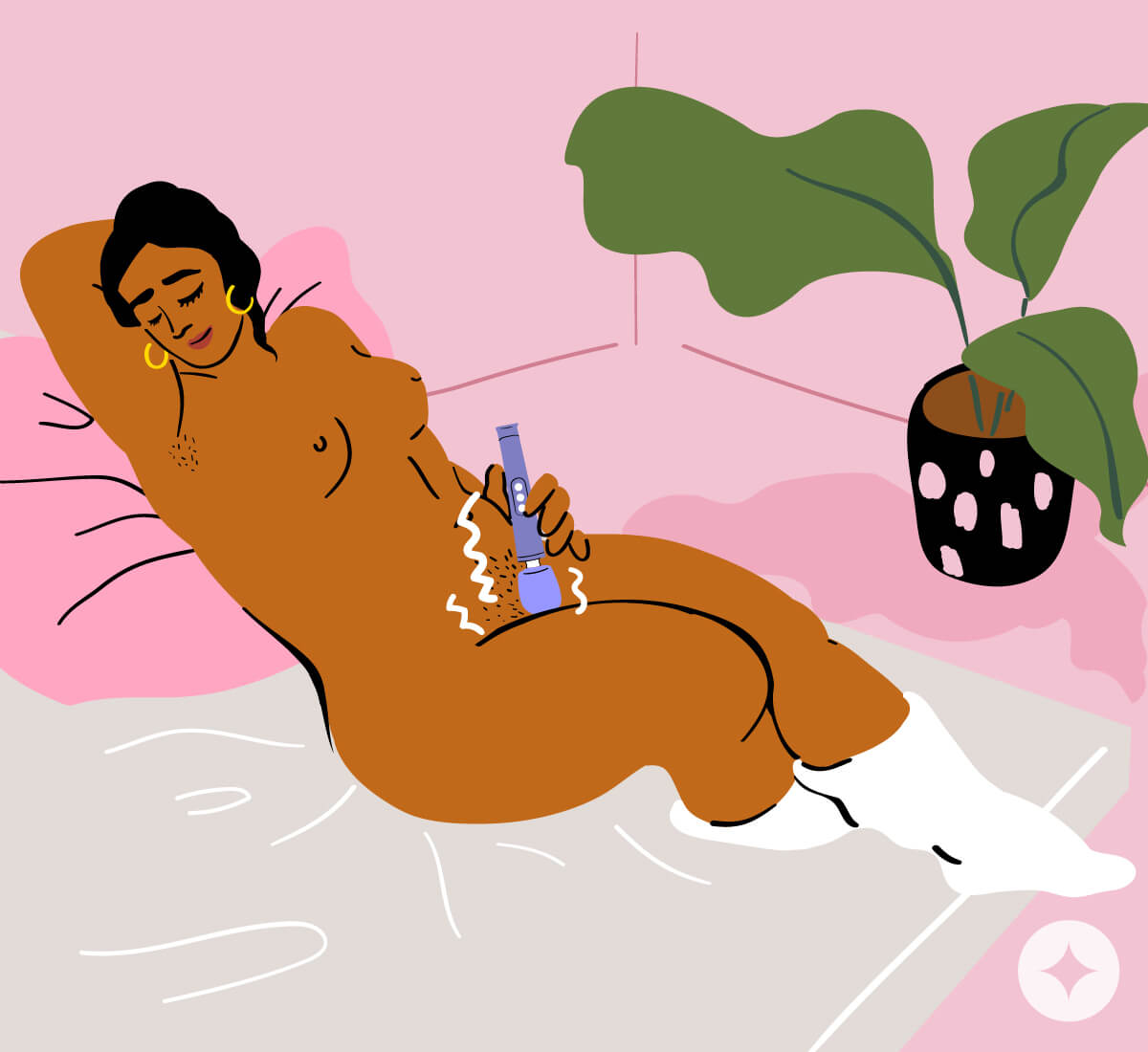 Try rubbing with your hands or using a strong vibrator on the mons pubis (the mound above the clit) with increasing pressure to warm up the area.
6. Approach the clit indirectly
Rub the clitoris through the clitoral hood or use your fingers or a vibrator around the sides of the clitoris in circles hovering near the clit but not directly on it.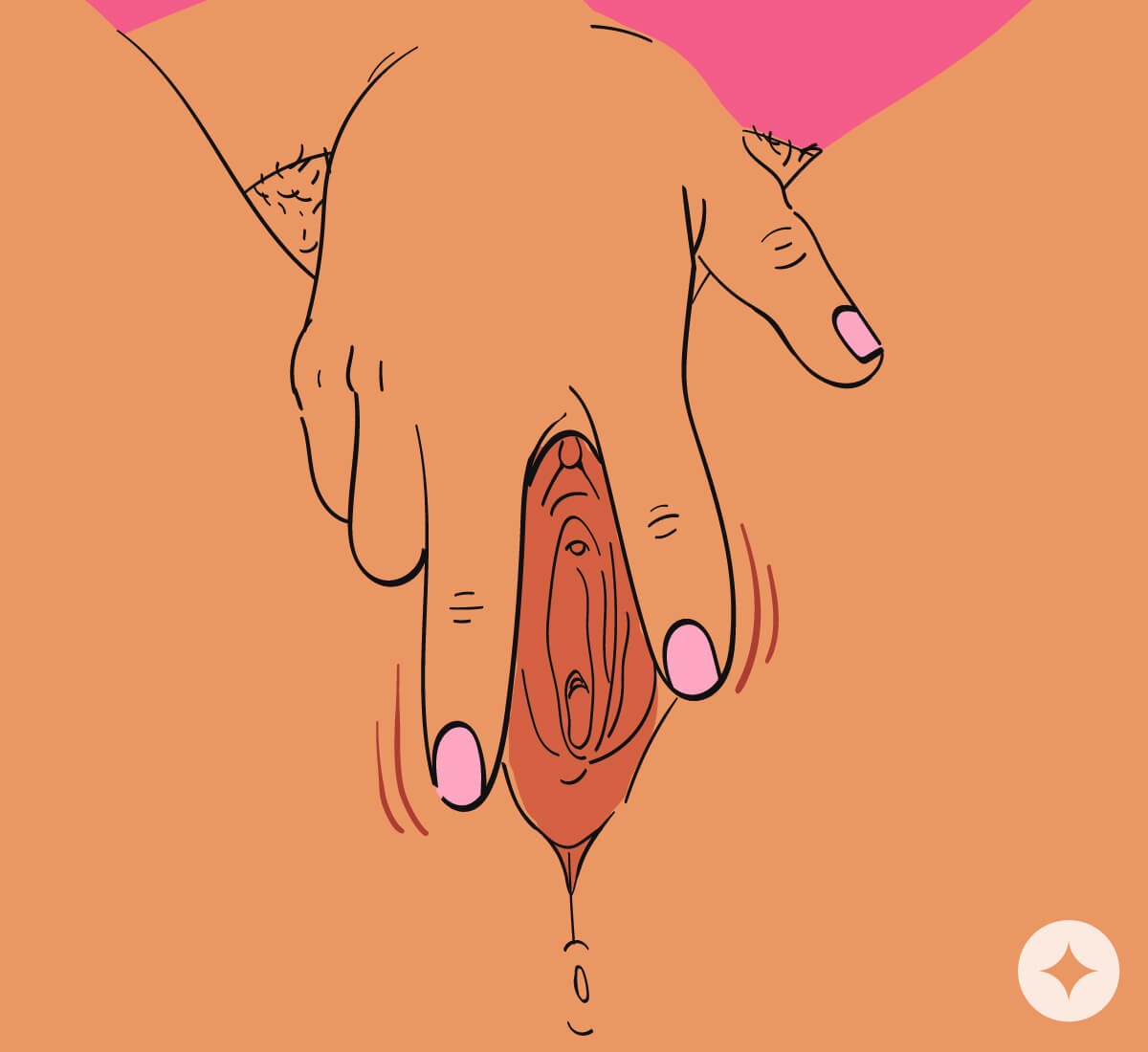 Try making your fingers into a "V", use some water-based lube and explore rubbing the sides of the clit up and down experimenting with what pressure, speed, or even squeezes feel good.
7. Play with penetration
Warm up to vaginal insertions by playing with the clitoris, then use lube on toys or your fingers to stimulate the vagina.
Start with a lubed up finger inserted about 1-2 inches inside the vagina. Curl your finger in a come hither motion towards the belly button. G-spots like firm and consistent pressure, so instead of thrusting with fingers, try wiping side to side or making circles with your fingers.
8. Grind into your sex toys
Hold your sex toy still and hump it or gyrate your hips into it. Engaging the rest of your pelvis in masturbation can feel really sexy and generate more blood flow and arousal to your pelvis.
Masturbation Techniques for Penis-Owners
Penis-owners can also try switching up positions and masturbating with a partner. For even more penis self-pleasure, try these techniques:
1. Try a vibrator
Pressing vibrators against the perineum can give stimulate the prostate without anal penetration. Explore vibrators on the frenulum (the spot right under the head of the penis), the shaft, or the testicles.
2. Combine penis and anal pleasure
Using a vibrating butt plug or a prostate sex toy while stroking your penis can provide a sense of fullness and stimulation to all the nerve endings of the anus.
3. Play with edging
Use lots of lube and stroke to the point just before orgasm, then squeeze just under the head of the penis to stop ejaculation. This will take time to learn for penis-owners because ejaculation and orgasm happen seconds apart.
Masturbation is Self-Care
Masturbation helps us develop our own erotic relationships to ourselves, in addition to the ones we have with others. The more you know about your pleasure and your body, the better you can communicate with your partners - get to know more of you by doing you!