Clit Stimulation 101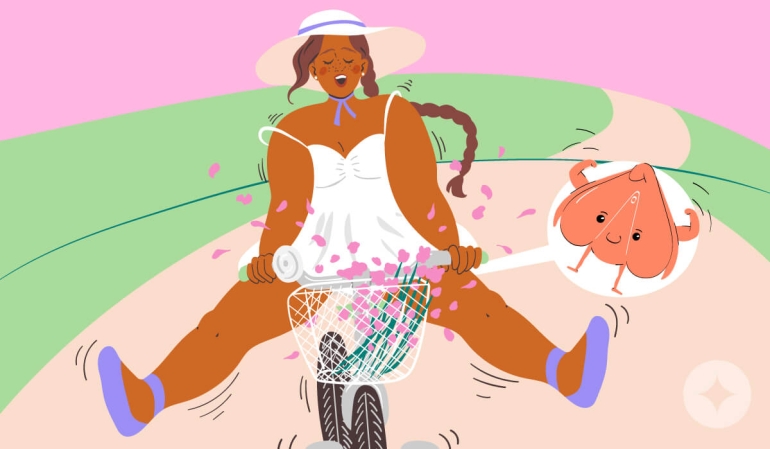 Last Updated: Sep 23, 2022
Struggling to arouse your most personal pleasure spot? Sexual wellness writer Amanda Chatel shares some tried and tested ways to get lit with clit stimulation!
Oh, the beautiful, magnificent clitoris. Although once an anomaly, and even now somewhat misunderstood by those who either don't have one or have yet to educate themselves on it, the clitoris, AKA the clit, is the center of pleasure for the majority of those who have a vulva.
The clit is the only human organ whose sole purpose is for pleasure. And study after study of vulva owners has found that without clit stimulation, almost 80% of them can't orgasm from penetrative sex alone. Granted, this percentage fluctuates a bit based on the study's pool of participants, but the lesson here is that climax and clit stimulation go hand-in-hand for many, whether solo or with a partner.
Where is the clit?
There's so much more to the clitoris than meets the eye - literally! Your clit is like an iceberg. When you peek beneath the surface, you'll find a surprisingly large and complex structure that connects to the tiny little tip you can see when you pull back the clitoral hood or become aroused.
The external part of your clitoris, called the glans, is the tail end of an upside-down, v-shaped structure that includes the corpora cavernosa, crura, and the clitoral vestibules. When you're turned on, this entire are of erectile tissue swells with blood and gets in on the action of climax when you orgasm. The external part alone is packed with roughly 8,000 nerve endings, with as many as 15,000 nerves throughout the pelvic area.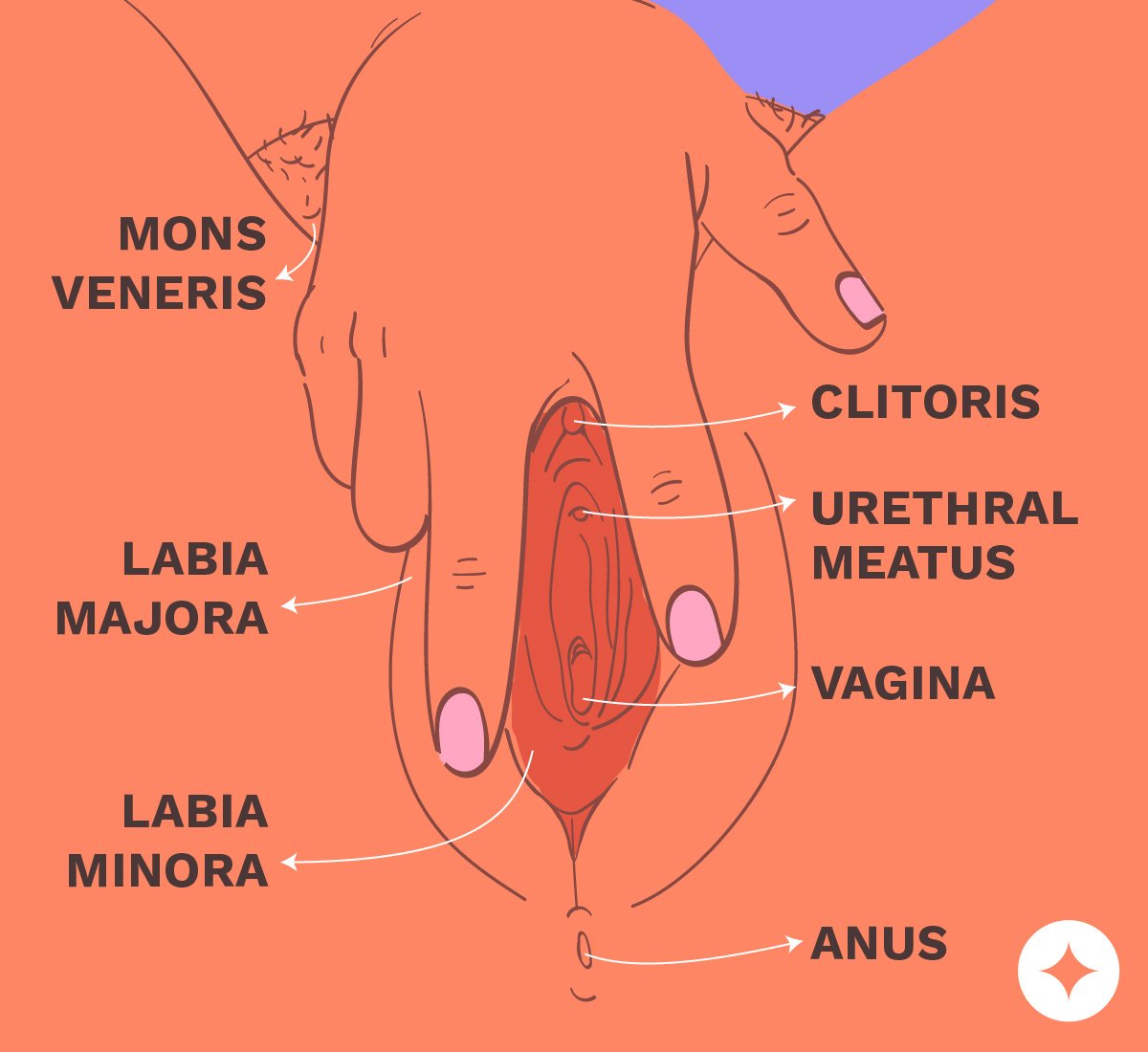 And get ready for this surprise from Mother Nature! Your clit as a whole bears more resemblance to a penis than you ever thought possible, especially when compared during the fetal stage of life. You're essentially carrying around a mini-penis inside your pelvis, and yours is all the more magical because — just like you, amazing lady — it's what on the inside that counts.
The glans or tip of the clitoris is the easiest to stimulate because it's sitting right there on top of your pubic bone, but you can also stimulate the larger structure of your clit with an internal vibe, penetration by a partner, or with super-strong vibrations that reach deep into the muscles. What many women recognize as the key to a vaginal orgasm or squirting climax is just a spongy-feeling portion of the CVU about 1/3rd of the way into your vagina.
Clit stimulation for beginners
Now that you're schooled on sexual anatomy, here comes the fun stuff — the hands-on research! There are more clit stimulation techniques than we can count on our fingers and toes, but here are a few of our favorites that excel at getting the job done (and then some!).
1. Stimulate the clit solo
Get acquainted with your clit with a gentle touch, and only add more pressure when it really feels good. Some clitorises like direct stimulation, while others prefer indirect movements around the glans.
Using two fingers, start by making small, circular movements over the clitoral hood and labia. Gently tug on the hood and move the folds of skin around the clit, or add lubricant for more glide if this feels a bit too rough. Remember, no two clitorises are alike, and what you enjoy may differ from what you hear someone else likes.
Swirl your fingers in a circle, from side to side, and up and down to find which motion tingles your spine. Use the two pads of your fingers and then switch to stroking with the entire length of your index and middle fingers.
2. Clit stimulation for sensitive clits
If your clit is extra sensitive, spread your two fingers in a v-shape and run them along the sides of your clitoris and hood. There are loads of nerve endings along the edges of your clitoral glans that feel just as amazing to rub.
Once you've perfected your finger motions, amount of lube, and pressure, you can teach this to a partner by leading their hand to your nether regions and placing your hand on top of theirs. Guide their fingers with your own and let them know exactly what feels good and what doesn't. In no time, they'll be getting you off all on their own!
3. Introduce some clitoral sex toys
We're lucky enough to live in a day and age where the range of clitoral toys is vast, and the quality is exceptional. Suppose you find you prefer a vibration type of sensation.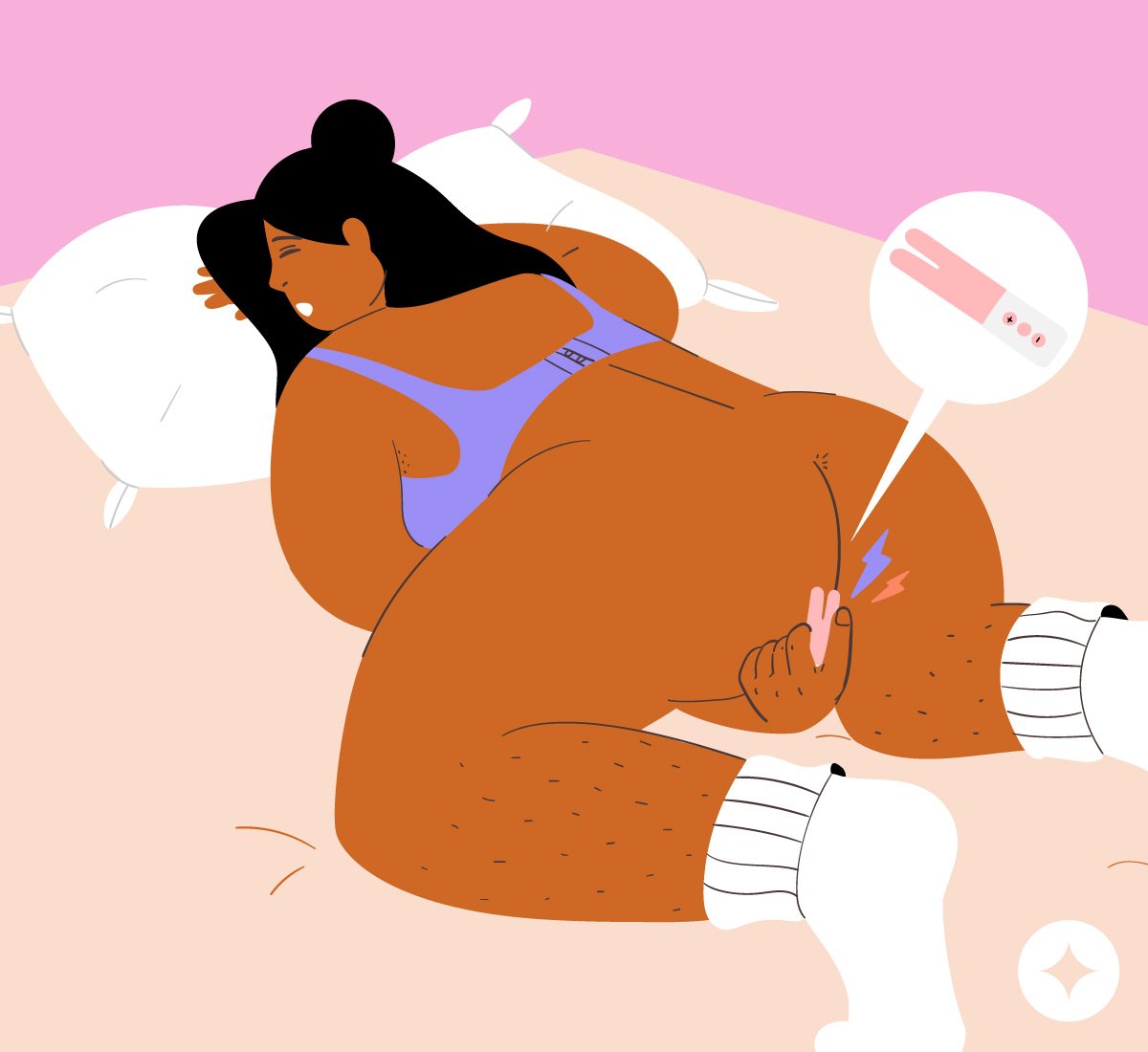 We're lucky enough to live in a day and age where the range of clitoral toys is vast, and the quality is exceptional. Suppose you find you prefer a vibration type of sensation. In that case, toys like Le Wand Deux and Le Wand Double Vibe, named for their twin motors, can either directly stimulate the clit or be used to stimulate the surrounding area — a great option for those with sensitive clits that don't need direct contact to orgasm.
If direct contact is something a vulva owner craves. In that case, Le Wand Blend, a penetrative vibrator with an external clitoral stimulating feature, can suit the user's need while other sex acts are performed. If vibration isn't your thing, suction toys like the Womanizer Premium mimic the feel of oral sex on the clit through sonic wave Pleasure Air technology.
4. Use lube designed for clit stimulation
Although lube is often thought of as something that makes penetrative sex, both vaginally and anally better, it also makes clit stimulation superior. While vaginas lubricate when a vulva owner is aroused, clits do not. That's why having some warming lube or the System JO 12 VOLT clit serum, either while masturbating with your fingers or a toy, is always a good idea. Yes, friction can feel good for some, but for others, it's the silky smooth ride provided by sensation lubes that hits the spot!
5. Sex positions for clit stimulation
The vulva owner on top is our personal fave to stimulate the clit. You control all the motions, and your pelvis is in a prime position to rub and grind your clit against your partner's pubic bone. As you thrust on top of your partner, tilt your pelvis downward and move your hips in a back-and-forth motion instead of up-and-down, so your clitoris makes constant contact with your partner's body. The forward-and-backward motion of your hips coupled with the angle of your pelvis also rubs right up against your G-spot.
If you love some lusty, thrust action from your partner, stand with your back up against a wall and have them face you, entering your vagina from the front. Keep your legs together as they thrust - the slightly downward motion of their penis or strap-on will graze your clitoris with every movement, and your closed legs help guide their member or strap-on dildo over your clit and labia.
Creative ways to orgasm from clit stimulation
So now you know - your clit is capable of amazing things! Need some inspiration? Here are seven approaches for experimenting and creating sexual satisfaction beyond your wildest dreams!
1. Take a bike ride
When women first started riding bicycles during the Victorian Era, there was actual concern that the seat, combined with the bouncing along on the road, would cause women to climax all over town. So, take that bike on a gravel road and see how you feel afterward!
2. Use your pillow or mattress
Have you humped your bed lately? No? Then maybe it's time to get on that. Your bed and pillow can stimulate the clit while you writhe in pleasure!
3. Look for something around the house
Listen, with enough creativity, any household item can be used for clit stimulation. Although the showerhead may be the most obvious, take a look at your electric toothbrush — any thoughts? A recent survey found that 70% of people with vulvas had used a household item to get off.
4. Hump your partner
From the "sideways saddle" in which you sit on your partner, face away from them and use their bended knee to stimulate your clit, or straddle any part of their body and turn your partner into a playground of orgasm opportunities.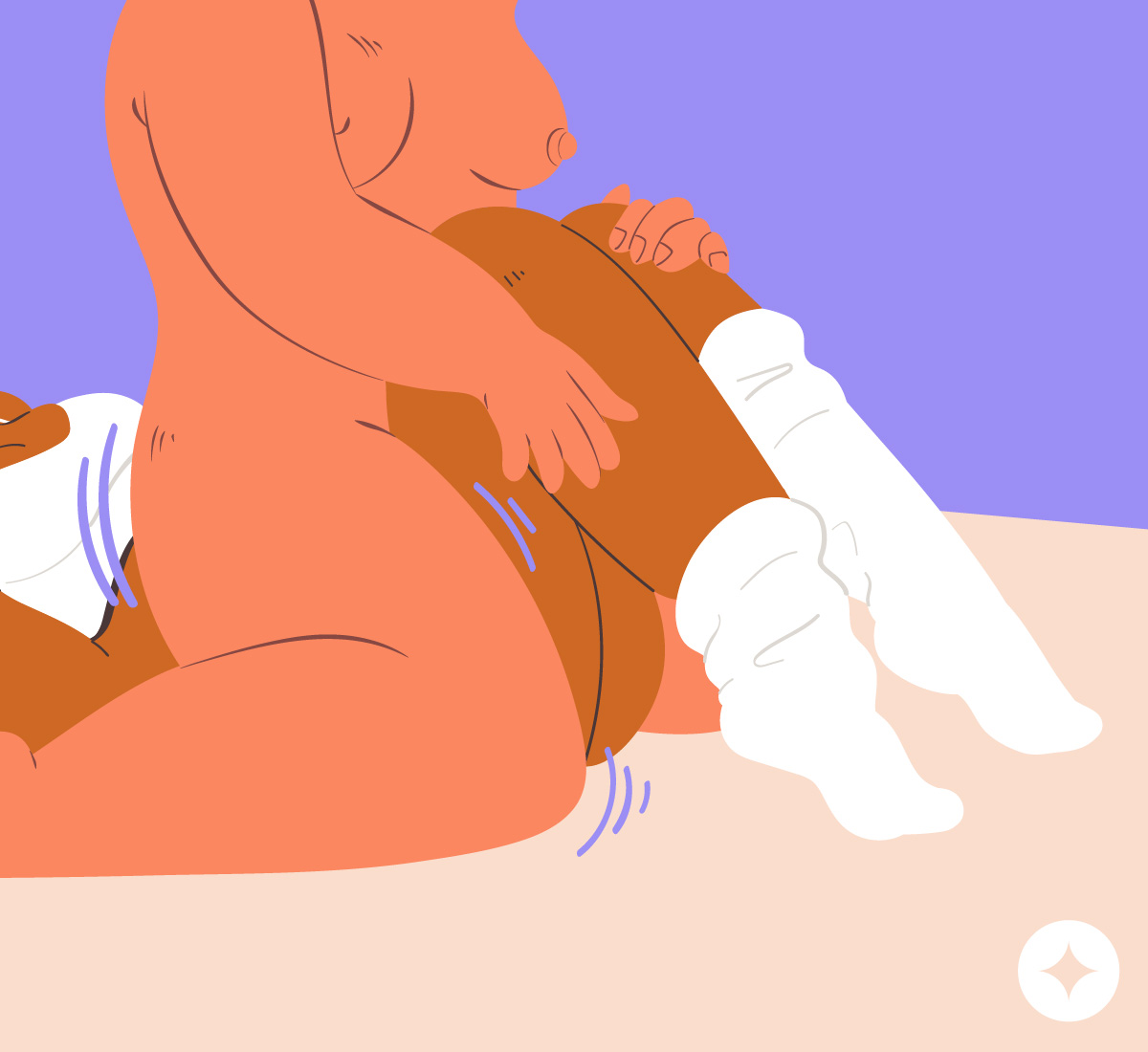 5. Do Kegel exercises
Kegel exercises might not seem an obvious choice for clit stimulation, but it actually is. Clenching and releasing while strengthening the pelvic floor is basically like stroking the internal part of the clit. Kegel exercises can be easy and pleasurable with the help of yoni eggs, like Le Wand's body-safe Crystal Yoni Eggs.
6. Practice edging
When you practice edging with a vibrator, either on yourself or with a partner, you bring yourself as close to an orgasm as possible, then stop, as in a full STOP. After a couple of minutes, you do it again to another full stop. You can do this as many times as you want, with the guarantee that when you finally do let yourself or your partner come, the orgasm will be stronger and maybe even longer.
Allow us this humblebrag but if you ask any Le Wand devotee, they'll tell you this magical vibrating massager is a clitoris' best friend. Drop a little lube on the end of your Le Wand Original or Le Wand Petite and start the vibrations on the lowest setting. Move the massager head around your clitoris using our suggested finger motions – up-and-down, side-to-side, in a circle – and slowly amp up the vibrations (or not!) as your clitoris begs for more.
7. Try internal stimulation
Since we know the clitoris is also internal, stimulating along the wall against your pubic bone and lower stomach (the G-spot area) is another way to achieve pleasure. This internal part of the clit can be reached by a finger or a toy, like the Le Wand Bow, a stainless steel wand perfectly shaped for internal stimulation and hot and cold sex.
8. Try dual stimulation
The clitoris makes an excellent partner-in-crime for all sorts of sexy activities. You can sync up clit stimulation with vaginal or anal penetration for a blended orgasm, which will have you climax from inside and out.
Stimulating your clitoris during anal or vaginal penetration increases the pleasure of those in-and-out motions tenfold. It results in an explosive orgasm — called a blended orgasm — that seems to emanate from your entire pelvic region. Clit stimulation can also help relax your b-hole or vagina if you normally tense up during sex or don't usually enjoy penetration as much as external pleasure.
Frequently Asked Questions About Clit Stimulation
Q: Help! I don't think clit stimulation is working for me. What should I do?
First of all, don't worry! Sexuality is complicated and what works for some isn't necessarily going to work for someone else. There can be many reasons why clitoral stimulation might not work for someone: medication, sleeping issues, and more.
If you're not in the moment when it comes to clit stimulation, it can be trying to achieve an orgasm. Stress, anxiety, and other external factors can weigh heavily on one's mind and make climaxing via clit stim but a dream. Medications, too, especially serotonin reuptake inhibitors (SSRIs), can also stand in the way of an orgasm.
If you've tried to stimulate your clit, both internally and externally, but it's just not working for you, don't fret. It may just be a matter of changing your medication, learning to be more mindful so you can be in the moment, or exploring other erogenous zones that just might be a better match for what you need to feel pleasure.
You could also try using a clit pump (AKA pussy pump) to increase the sensitivity of the vulva and the clit.
Q: Is it possible to over-stimulate the clit?
Short answer: Yes. Long answer: Let's unpack this.
During clit stimulation, the entire vulva becomes aroused and engorged with blood. All those thousands of nerve endings are tantalized and working their magic to ensure you have a pleasurable orgasm. Once you do, the clitoris can become sensitive. You might find that touching it directly after climax is too much to bear; this is, even more the case if you have an especially sensitive clit. In these instances, it's just a matter of stepping back and giving your clit the chance to take a breather, relax, and gain its composure—and it will.
What's also important to realize in these moments, contrary to myths, is that you can't numb your clitoris with excessive stimulation or by using a vibrator. Nor do you only have a finite number of orgasms, so you better use them sparingly — that's all bupkis! If you experience an over-stimulated clit, rest assured that it will pass. Then you can get back to stimulating the clit again!