|
Clitoris
|
Couples Play
|
Wand Tips
Le Wand is a Babe's Best Friend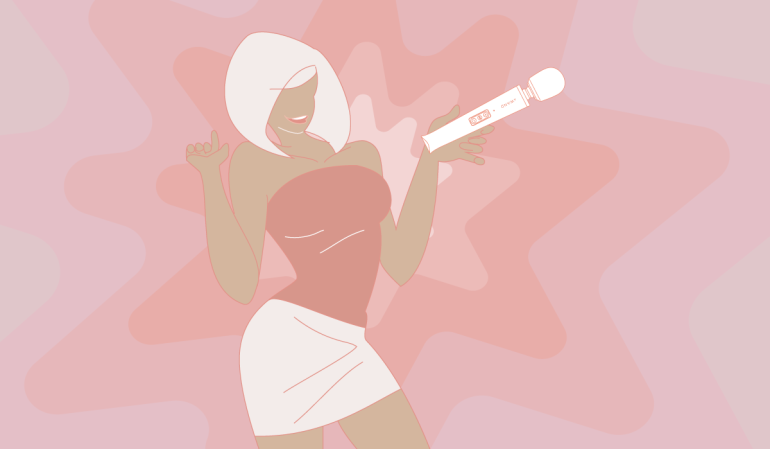 Last Updated: Oct 22, 2021
Wand vibrators are intended for external stimulation
A common misconception is the general assumption that sex toys - and sex in general- always involve penetration. Thus, when a person looks at Le Wand, which is long and larger in size than styles of vibrators, they wonder, "Does it go into the vagina...?" Relax! Wand vibrators are intended for external stimulation only (Although one of the wonderful attributes of Le Wand is that there are many different accessories, including our weighted silicone attachments for experiencing internal pleasure).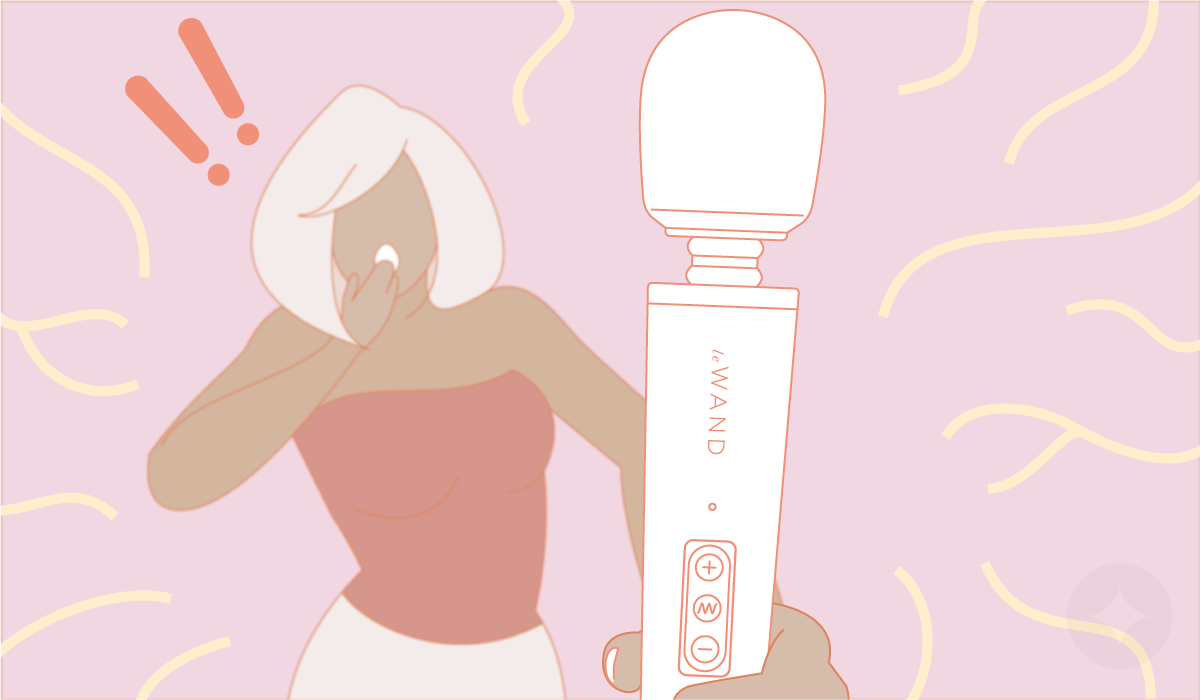 Sex is, however, you define it
Experiencing sexual pleasure doesn't have to prescribe to the old notion of sex meaning the act of being penetrated. Sexual pleasure is pretty much anything that feels sexually satisfying. How YOU choose to define sex might be an evolving definition, your sexual interests may change over time, and that's okay and normal and natural. Sex is, however, you define it. Penetration alone, especially for people with a vagina, is usually not enough stimulation to orgasm. About 60% of women report that they need clitoral stimulation, in addition to penetration, to reach orgasm. More and more scientific data speaks to the issue of the "orgasm gap" (the orgasm gap refers to the fact that in heterosexual sexual encounters, men have more orgasms than women). Culturally most people associate clit stimulation with "foreplay" or something that comes before the main act of intercourse. We never even hear much about the vulva or the clitoris after foreplay.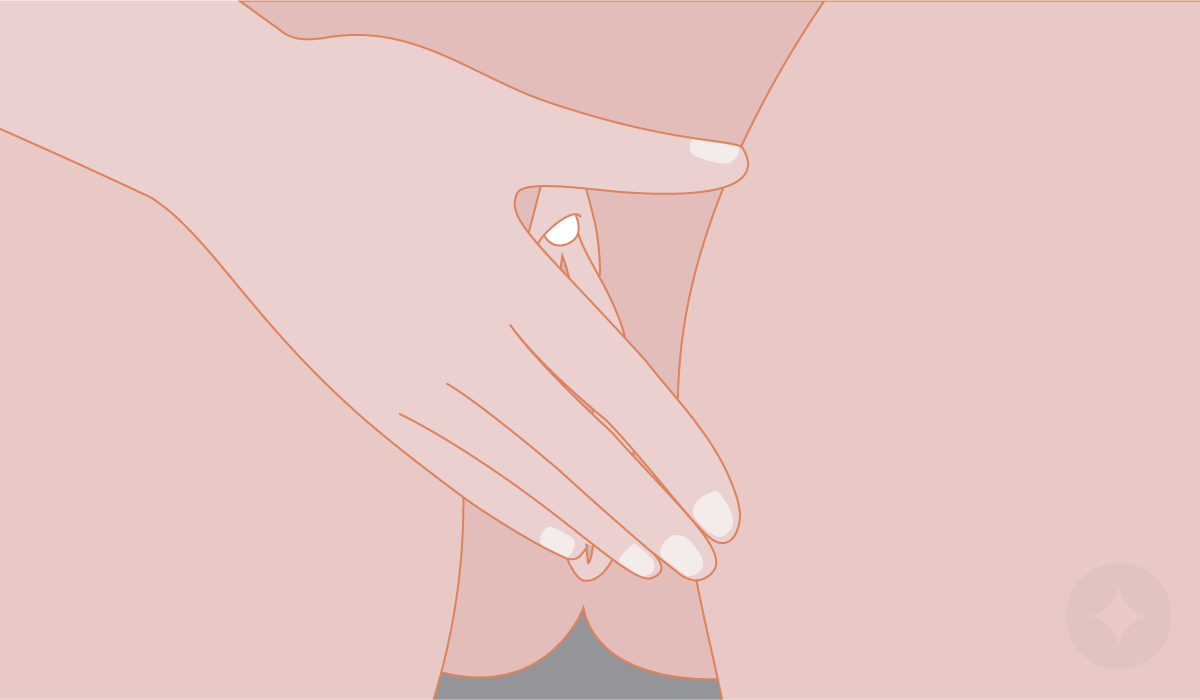 The clitoris* is where most of the pleasurable nerve endings are located, with far less located inside the vaginal canal. It's a little-known fact that the clitoris actually has double the amount of nerve endings you'll find in the head of the penis. It's literally the only part of the human body that was created for the sole purpose of pleasure. Sadly, during penetration, there isn't much stimulation to the clitoris.
*Learn more about the pleasure center, clitoris, and take a journey down the female genitalia with our 101 guide on Vulva Anatomy.
Wand vibrators are great for everybody and everywhere on your body
This is what makes the shape of wand-style vibes incredibly versatile and why these products are so popular. The long handle of wand vibrators gives the user a lot more freedom and flexibility with the placement of the vibration. You don't have to stumble around with something tiny that might require maneuvering to the perfect spot. Additionally, the nice broadhead is great for everything from body massage to exploring many different erogenous zones of the body. You don't have to focus on just the clitoris- although you can if you want to!
The long handle and larger range of motion also make the wand vibrator an amazing couple's toy. You can use it on each other, or hold it between your bodies during penetration or even during "scissoring"... And believe it or not, the vibrations from the head of the Le Wand vibrator feel incredible on the head of the penis, base of the testicles, or pressed up against the perineum- with the long handle being a helpful tool in reaching these pleasure zones easily. Le Wand is an all-over, feel-good everywhere, kind of product.
Wand vibrators are also some of the most powerful toys on the market. There is no shame in needing or wanting strong vibration. While it might not be for everyone, wands are tried and true and have a dedicated following of people that love them specifically for the power. A unique and special feature of buying Le Wand is the wide range of 10 different speeds, which gives users the option of low, gentle speeds, and/or high and powerful vibrations.
Wand accessories for penetrative use
In terms of versatility of use, Le Wands offers many accessory options. You can use our Shiatsu Massage Attachment for a traditional body massage, or try the Le Wand Curve for g-spot pleasure, while the Le Wand Ripple is fantastic as a penetrative vaginal or for prostate stimulation. You can even buy our disposable texture covers to vary the sensation on your body or simply to protect the silicone head.
Most importantly, we hope you enjoy your sexual exploration and embrace how your body works and feels. Give yourself the time and energy to touch and explore your body to figure out what kind of stimulation you like best. Exploring your body and giving it time to get turned on will make it easier to push it over the orgasmic edge. Rest assured, Le Wand promises to be your best friend in your pleasure adventures.