|
Anatomy
|
Product Knowledge
Coconut Oil as Lube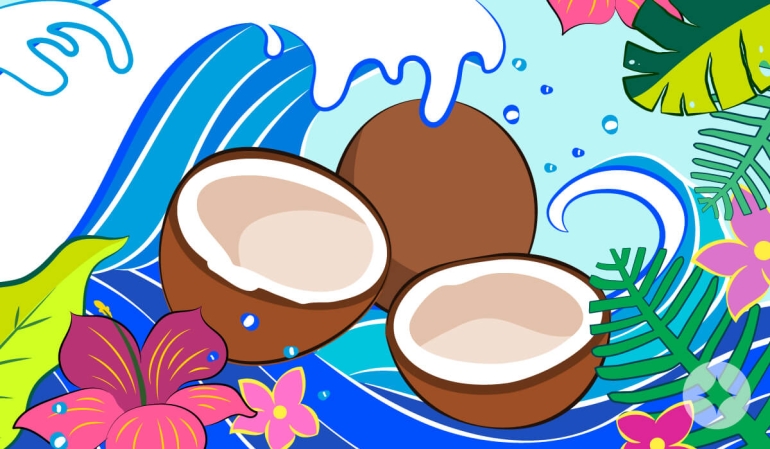 Last Updated: Aug 08, 2023
Everyone is losing their minds over coconut oil. It's been around forever, but it had a media moment last year that has long continued into this one. We can understand why. Here's your complete guide on how to use coconut oil as lube.
Hold up, hold up! Before you jump to the part where we share the best coconut oil for sex, here are some frequently asked questions about this all-natural lubricant. Scroll down for answers on:
1) Can you use coconut oil as lube?
2) What are the benefits of using coconut oil for sex?
3) Is it suitable to use with condoms and sex toys?
4) What is the best coconut oil lubricant? Pssst! Use the coupon code COCO20 to get 20% off your first purchase.
5) The #1 thing to consider (for vulva-owners) before you give it a try!
Can you use coconut oil as lube?
The short answer: Yes. Everyone is on this 'coconut oil for sex' train right now. But with so many low-quality, chemical-filled products on the market, it can be challenging to find a safe, natural lube for your cooter. Didn't know that your pussy should go organic? Oh, we have news for you!
Now you do not want to be using a bargain basement, pharmacy lubricant. Why? The mucus-rich skin around the vagina and vulva is amongst the most absorbent parts of the entire body. So you certainly don't want to be putting any of that gross KY Jelly down there. That is a one-way ticket to a yeast infection! No, thank you.
When buying any lube (whether it's oil-based, silicone-based, or water-based), you want to be sure that it is free of parabens, harmful chemicals, preservatives, and glycerine.
That's where coconut oil lube comes in. It is an excellent natural lubricant for all folks with a vulva (and those with penises, as well). Use it for any and all types of sex — be it vaginal, anal, or some sensual foreplay.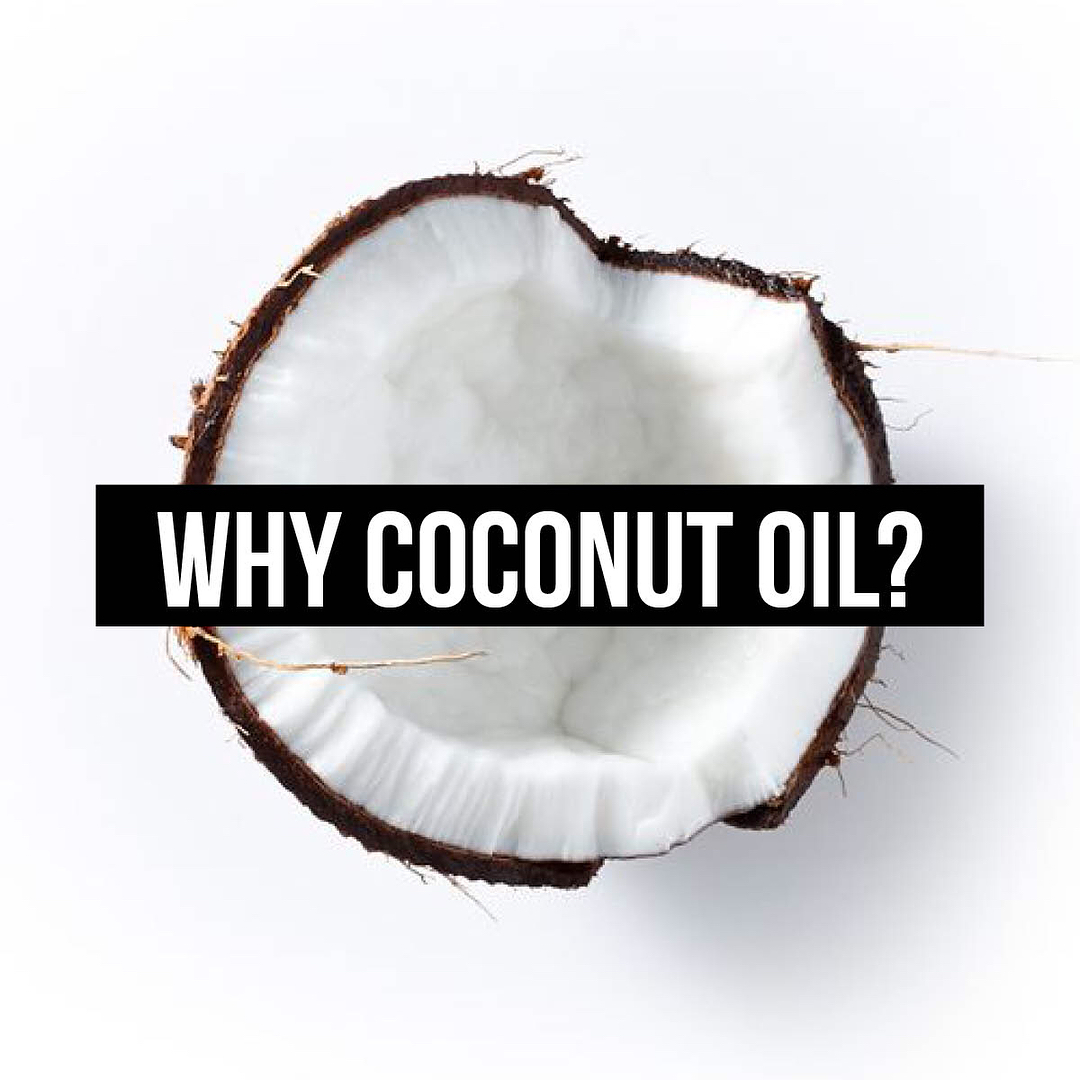 Image courtesy of @woomoreplay.
Benefits of using coconut oil for sex
Well, first of all, using natural or organic coconut oil is fabulous for almost everything. It makes a fantastic hair mask, skin moisturizer and is a healthy addition to a morning smoothie. But did you know that it's excellent for sex stuff, too?
Packed with medium-chain fatty acids, coconut oil helps to kill nasty bacteria, viruses, and fungi. It's also super-rich in antioxidants, which help you keep a healthy, strong libido. Oh, and did we mention that it's slippery, stays in place, and smells AMAZING? We can't say enough great things about it!
You can use it as a sensual massage oil and then USE IT AS LUBRICANT after. Sounds too good to be true, right? Here are a few things to consider:
Coconut oil and condoms
While oil-based lubes are the slipperiest of the slidiest lubricants, they are not always perfect. For example, if you're using a latex or polyisoprene condom as a form of protection against STIs and pregnancy, you'll want to steer clear of all oil-based lubes (such as vitamin E oil, almond oil, olive oil, etc.)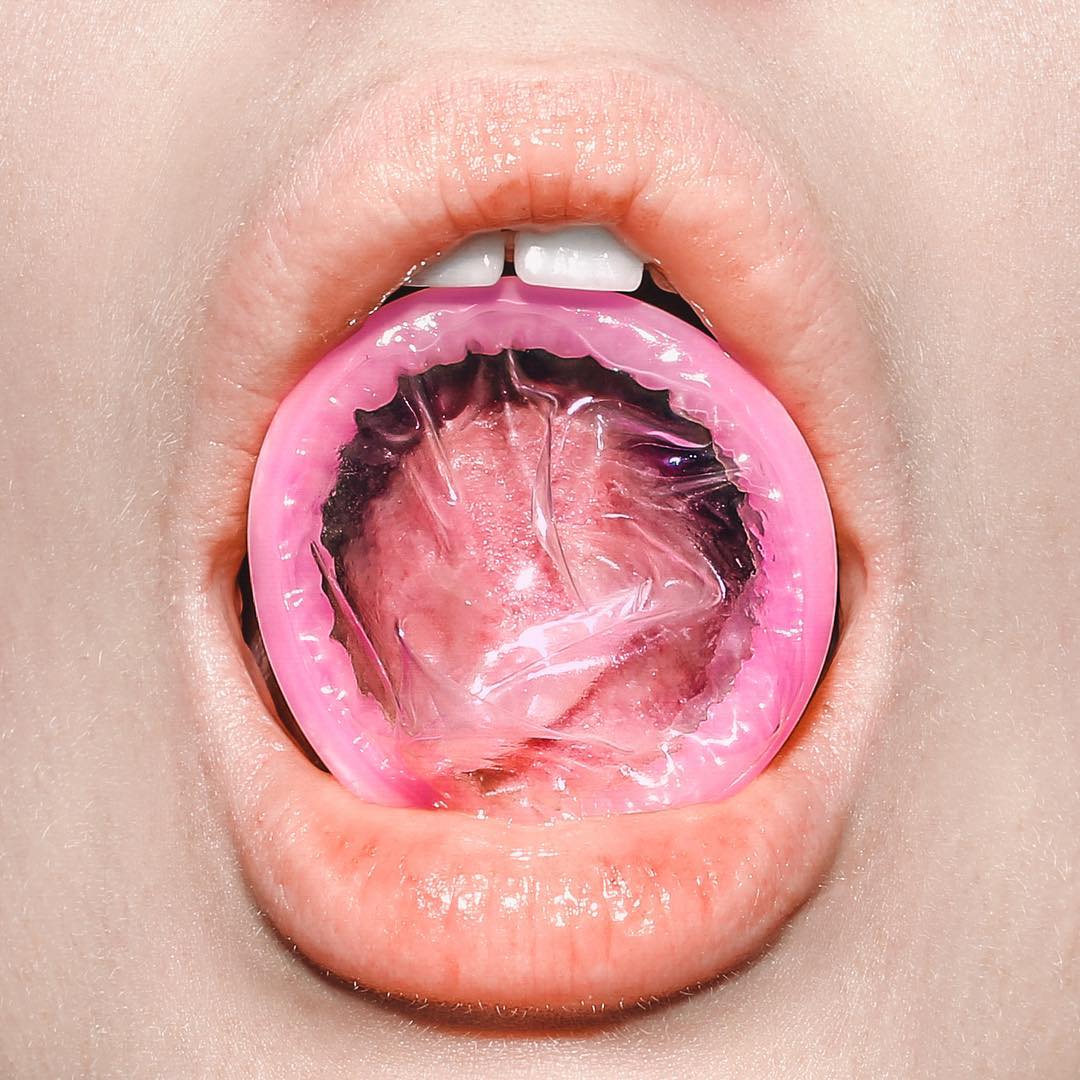 Image courtesy of @hanna_panchenko.
You might be saying: Awwwww. Bummer. Why?! That's because oil-based lubricants are not compatible with latex or polyisoprene. They cause corrosion, which can lead condoms to break. And no one needs that in their life.
Fluid Bonding: A definitive guide to having unprotected sex, intentionally!
But if you and your partner are STI-free, monogamous, and are using an alternative form of birth control, you can forgo condoms if you choose. If you're using condoms, stick with a silicone-based or water-based lubricant.
Coconut oil and sex toys
Another time coco is no-no (we're not going to stop this rhyming bit) is when you're using silicone sex toys (such as your Le Wand Rechargeable or your b-Vibe Novice Plug).
Oil and silicone-based formulas can break down the material of your toys, smudging away years of their lives.
If you want to use an oil-based lube with your favorite silicone sex toys, be sure to wash them thoroughly with soap and water AS SOON as you're finished using them. If your toy is made from glass or happens to be a stainless steel sex toy, use as much oil-based lube as you want. It won't harm them!
We recommend sticking with a water-based lubricant when using silicone sex toys, as it's just plain better for them.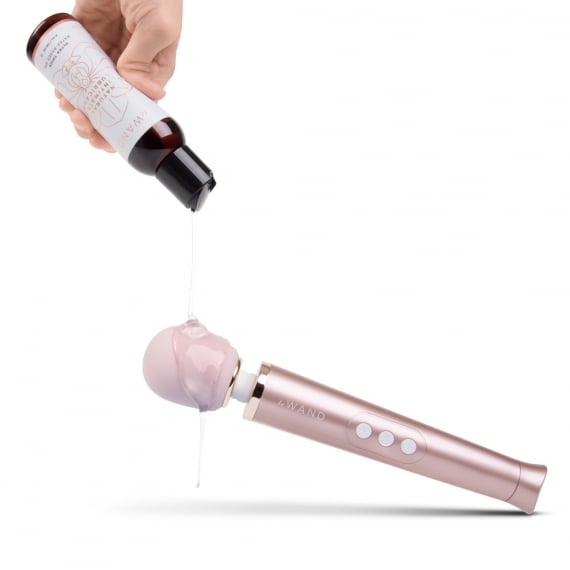 This lube is 100% body-safe, hypoallergenic, and compatible with all sex toys. Think about your options and pick the one that works best for you. It might take some trial and error, but you'll find your stride (and glide).
Best coconut oil lube
Thankfully, there is no "WHAT IS THE BEST COCONUT OIL LUBE?!" headache. Just go to your local Whole Foods and buy a jar of 100% pure, organic coconut oil. Be sure it's virgin coconut oil and unrefined (both terms that are LOL considering that we're talking about sex).
If you'd rather try a coconut oil lubricant (like from a company that actually specializes in coconut oil), try the delicious Coconut Love Oil by Woo More Play. This product stays in place, is never too greasy, and absorbs into the skin leaving you moisturized AND post-orgasmic. Plus, your whole room will smell like a tropical paradise.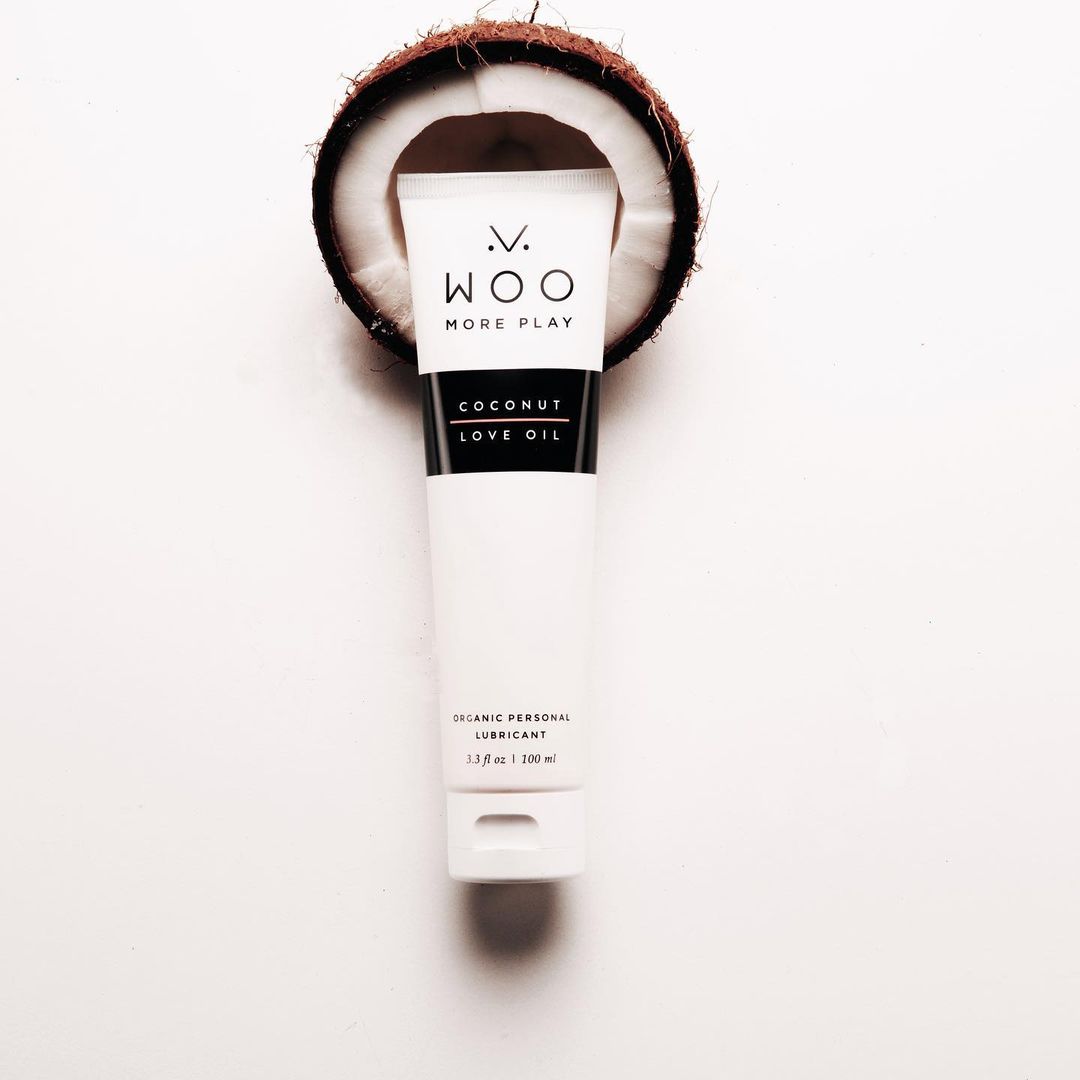 Image courtesy of @woomoreplay.
So, why do we love coconut oil lube by Woo More Play? Well, it's made from:
Natural organic coconut oil: Coconut Love Oil is free from nasty chemicals, parabens, sulfates, spermicides, and synthetic preservatives. It's the most natural, fun ride you'll ever have and is even safe to use if/ while trying to conceive.
Vanilla baby: 100% edible and long used as a natural aphrodisiac, studies show vanilla promotes feelings of joy and pleasure. Coincidentally, so do orgasms.
Beeswax: Rich in Vitamin A, beeswax is perfect for softening and hydrating your skin and lips. Both kinds.
Stevia: Indulge in the goodness of a delightful sweetener that not only satisfies your cravings but also promotes healthy skin. This remarkable natural sweetener stands out with its zero-calorie and non-sticky qualities. Packed with valuable antibacterial and antioxidant properties, such as flavonoids, triterpenes, tannins, caffeic acid, kaempferol, and quercetin, it offers a nourishing touch. Although the scientific names may seem complex, you've conquered greater challenges before.
When should you avoid using coconut oil as lube?
Something to keep in mind when considering using coconut oil as lube is whether or not you're a vulva-owner who gets regular yeast infections. Coconut oil is a fantastic alternative for women with sensitive skin or allergies because it's an antifungal and antibacterial agent.
If you're a regular yeast infection-getter, coconut oil might not be the best option for you. Anything that can disrupt your pH balance is not ideal for Yeast Queens. To be on the safe side, we recommend asking your physician prior to testing out the formula on your body.
For the most part, you probably won't have an issue with coconut oil as it is pretty mild. This author bakes bread on the reg, and I've never had a problem with it! If you start getting yeast infections after using coconut oil for sex, stop using it. Go with a natural water-based lube instead.
.
Enjoyed this article on coconut oil lube? Read our most popular guides on:
1) How to masturbate in public without getting caught.
2) Mastering how to use a vibrator on a penis like a pro!
3) Getting started with temperature play.
4) A little-known sex toy vulva owners are raving about—the pussy pump!
5) And last but not least, why everyone you know is trying analingus.