If you have never seen a stainless steel sex toy, check out these beauties and catch your jaw before it hits the floor.
These toys are not some torture relics from the dungeons of yore but are seriously amazing toys for sex. These toys are heavy (duh) and can add pressure and weight to your sexual play without much manual effort. These toys can engage the entire clitoral structure (both internal and external), massage the G-spot with newfound intensity, and even ignite the nerve-rich anal opening with a deep sensation that silicone sex toys just don't have (not that we don't love silicone toys, because we do).
It's called gravity and these toys know how to make the most of it.
Stainless steel sex toys are the heavyweights of sex toy exploration, and you should check them out. If you're feeling curious, read on. This is everything you need to know (literally everything).
benefits of using
stainless steel sex toys
We cannot stress enough the importance of using body-safe sex toys when you're engaging in any kind of sexual play. Be sure you're buying high-quality toys made of good materials like medical-grade (or body-safe) silicone, TPR plastic, or… metal!
The anus and vulva-vaginal areas are quite absorbent and you don't want to be putting something gross in either area. You wouldn't eat an apple covered in chemicals, right? The same should be true of sex toys. Anything going inside of your body should be body-safe.
An inherent benefit of using stainless steel sex toys versus other toys made of body-safe materials is that it is both (almost) totally indestructible and is super easy to clean. If you buy a stainless steel sex toy, you basically have a sex toy for life. They don't break down, lose their quality, or break. While high-quality sex toys will last a long time in general, they ain't got nothin' on stainless steel. Plus, they're also terrific for temperature play.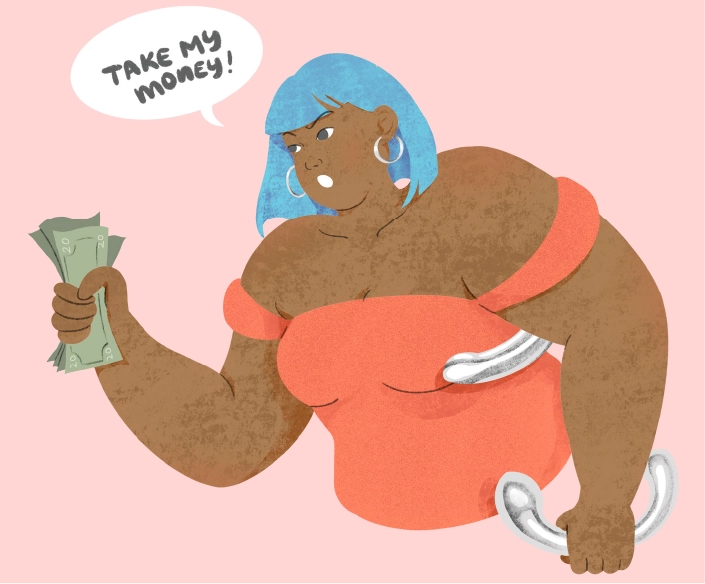 If you're going to invest - these toys are a safe bet.
Lastly, you know how we mentioned gravity in the intro? You might have thought, "Hm. OK. I don't know what that means." Let's break it down. When we refer to gravity we mean literally exactly what it sounds like: Letting the earth's pull enhance the sex toy on its own. Once inserted, a stainless steel sex toy will pull down on all the good things (aka: nerve endings) without much help. This tidbit can be particularly useful for those who are just beginning their stainless steel adventures and are feeling a bit apprehensive. You don't have to "fuck" anyone with one of these toys (like you might with a silicone dildo). You can simply pop it in and see what happens.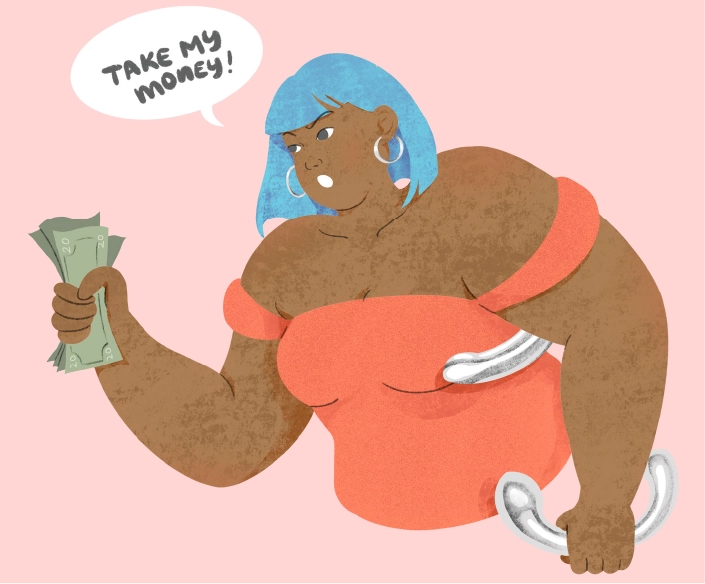 meet the new le wand
stainless steel collection
SIMPLE. SENSUAL. SIGNIFICANT.
Explore and experience unique sensations with the new Le Wand Stainless Steel collection — A set of 5 beautifully crafted sex toys designed for vaginal play and anal play alike. Whether you're experimenting solo or with a partner, find out why beginners and enthusiasts utterly adore these durable pleasure tools.
using stainless steel sex toys
for all your sexual play
General tips and tricks before
you go on your merry way:
Before we dive into the types of play you can use stainless steel sex toys for, let's start with a few of the foundational tips and tricks that you'll need to keep in mind before you get going. Let's face it, these toys can be a bit intimidating. It's best to come to playtime with general knowledge to ensure a pleasurable and fun experience.
Make sure your toy is properly cleaned and dried before any use. Get yourself some lube. Be sure it's a high quality, paraben-free lubricant. Find out why we absolute adore using coconut oil as a lubricant.
Unless your partner is (or you are) a total pain slut, remember that gentler is better with these toys. They are heavy, like, you could straight up knock out a home invader with one of these bad boys so be careful with them. Partners should always be cognizant of each other. Check-in regularly and be sure everything feels good and nothing is painful or uncomfortable.
Be sure you're buying the right toys for the right play. This is especially true for anal play. You want to be sure your dildo or butt plugs have a flared base. You don't want it to get lost up there. For vaginal use, it might be best to use a wand with a larger, smoother top so as not to injure or damage the cervix.
For vaginal use
Stainless steel sex toys are awesome for vaginal play for two big reasons: The G-spot and an overall feeling of fullness.
Grab a stainless steel wand or dildo and go for it. To use the toy for G-spot play, lubricate well and inset into the vaginal opening. Tilt the toy up towards the G-spot. You can move it around slowly to create a rhythmic, thudd-y feeling, or simply tilt it and leave it in place, resting against the back end of the clitoris. A curved toy is optimal for this.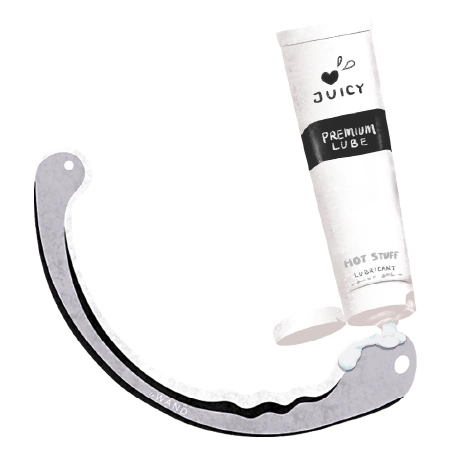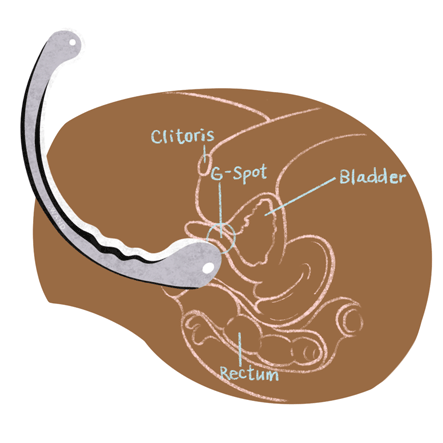 If you're going for a feeling of fullness, you can insert the toy all the way to the back of the vaginal canal and either leave it in place or move it in and out of the vagina. Check-in with your partner to ensure speed and depth are comfortable. Since the vagina doesn't have a ton of touch-sensitive nerve endings, the pressure of a stainless steel toy can help to stimulate the deep, pressure-sensitive nerve endings. Add in external stimulation of the clitoris for a power-packed blended orgasm.
This deep, heavy sensation can feel immensely pleasurable. It can also stimulate the A-spot, the anterior-fornix erogenous zone, which is located on the anterior wall of the vagina, near the cervix. This spot can also be reached through anal penetration for some clit-owning people.
You can get creative with your stainless steel toys, just be sure to check in with your partner to make sure everyone is liking the experimentation.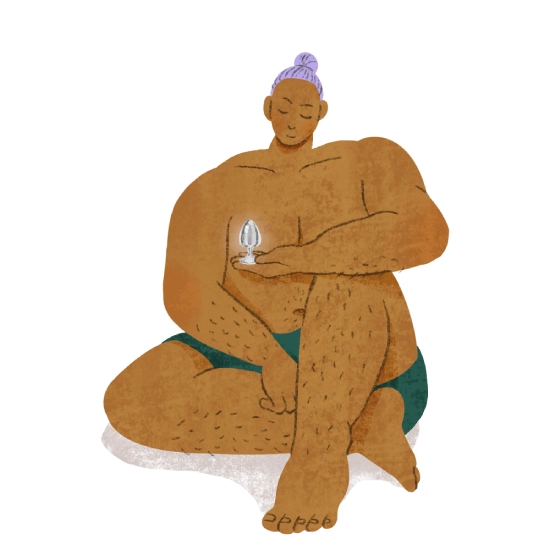 For anal play and P-spot stimulation
You don't need to use an enormous, girthy dildo to have good anal-play experiences. So if you're worried about putting a giant metal wand up your bum, you don't have to feel pressured to go big or go home. In fact, the anal opening is where the majority of nerves are located. There's no need for deep penetration if that's not your thing. Get yourself a stainless steel butt plug (
like this one
) and give it a go.
The Le Wand Contour is perfect for prostate play; if you're looking for something lighter then go with the Le Wand Bow. The balls on either end of this toy are exceptional for deep stimulation of this gland. Use a generous about of lube (we recommend an oil-based or silicone-based lube for anal play). Insert the wand into the anal opening slowly. Be sure your partner is relaxed and breathing into the sensation. If you're tensed up, they may end up in pain. No one wants that. Tilt the toy towards your partner's belly button, resting it on the prostate gland. Some experts believe that
P-spot stimulation
can increase your orgasm intensity by up to 33%.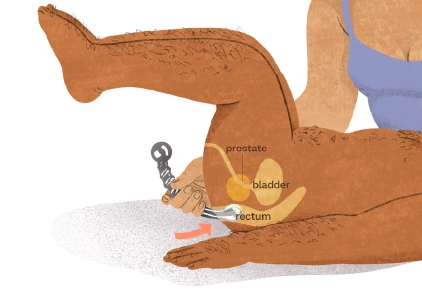 Temperature play
Just when you thought stainless steel sex toys could do it all, they did one better. Yet another awesome thing about these toys is their ability to adapt to temperature for tantalizing sensation play. Since they're made of metal, they hold onto temperature quite well.
You can immerse them in cold water for a cool sensation over your entire body or warm them up against your body with or with warm water for a delightfully warm experience. There is even a warming lube that's specifically formulated for stainless steel sex toys.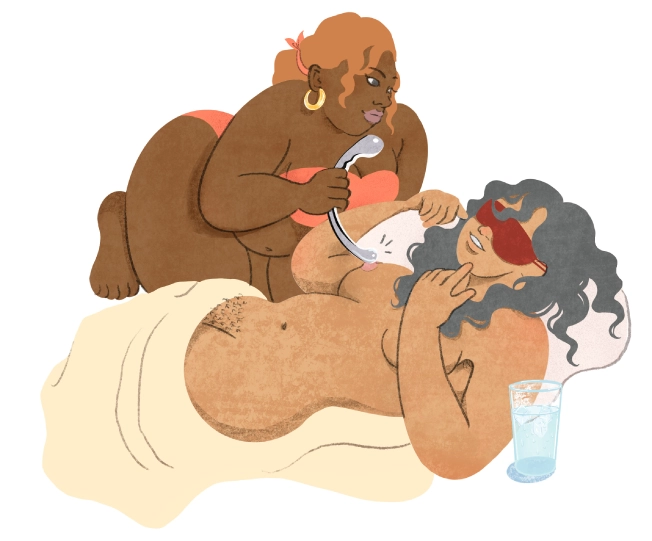 This kind of play is super fun for kinky adventures. Have your partner lie on the bed and blindfold them. Use the frozen wand to trail circles all over their most sensitive areas. Stainless steel sex toys make for a customizable experience. Don't be nervous, these toys won't give you freezer burn. They warm up (or cool down) quite quickly.
how to care for your
stainless steel sex toys
Best lube for stainless steel sex toys
One of the many benefits of stainless steel is that it is compatible with any type of lubricant. Other toys come with rules such as: Silicone lube can't be used with silicone toys, etc. You can use oil-based, silicone or water-based lube. It's totally up to you. Like we said, low-maintenance. We especially love
coconut oil as lube
.
How to clean a stainless steel sex toy
Cleaning these toys is one of the reasons we love them so very much. They are durable AF. You can straight up drop a stainless steel toy into a pot of boiling water to disinfect it. This easy-cleaning can be very helpful if you're using your toys with multiple partners. There is virtually zero chance of any cross-contamination or the spreading of STIs. These toys are hella hygienic. Full metal jacket me, mate.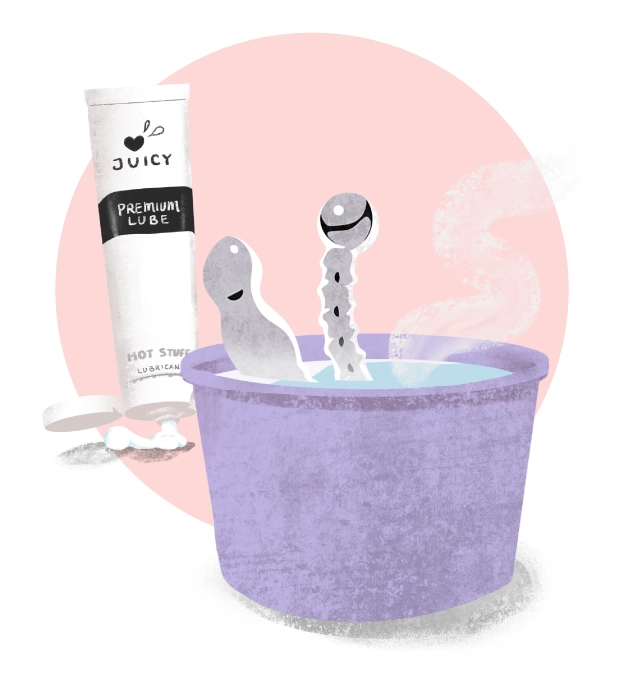 You can also plop them onto the top rack of the dishwasher and call it a day. For being such intensely kinky-looking toys, they're quite low maintenance. Keep in mind that some metal sex toys vibrate (like our Le Wand Chrome Mini Vibrators). If your toy is a metal-plated vibrator, you'll want to clean it with soapy warm water, just like your silicone toys.
If you don't clean your sex toys, they gather bacteria which could lead to an infection like BV. Not cute. It's best practice to rinse a toy before using it, even if it is clean. This helps to remove any lingering dust particles.
How to store your sex toys
Be sure you're keeping your toys in a cool, dry place. You want to be sure they are fully cleaned and dry before putting them away. Your nightside table is totally fine for storage, but if you're a person who prefers super-sanitary, organized conditions you might want to get some storage containers. These
clear plastic shoe organizer bins
are perfect for storing intimate products under your bed. We all know none of us are bathing in an extra room in our apartments.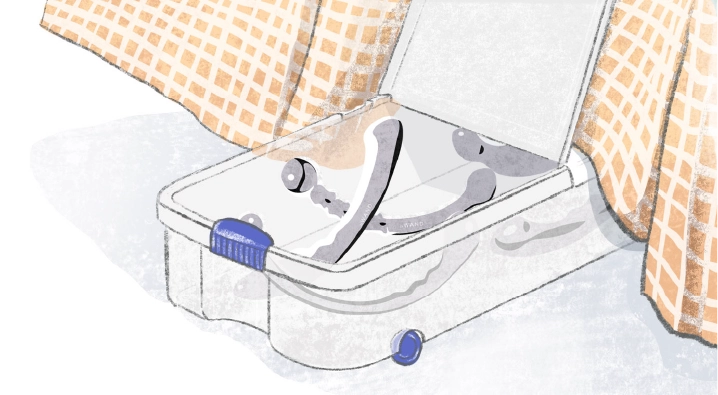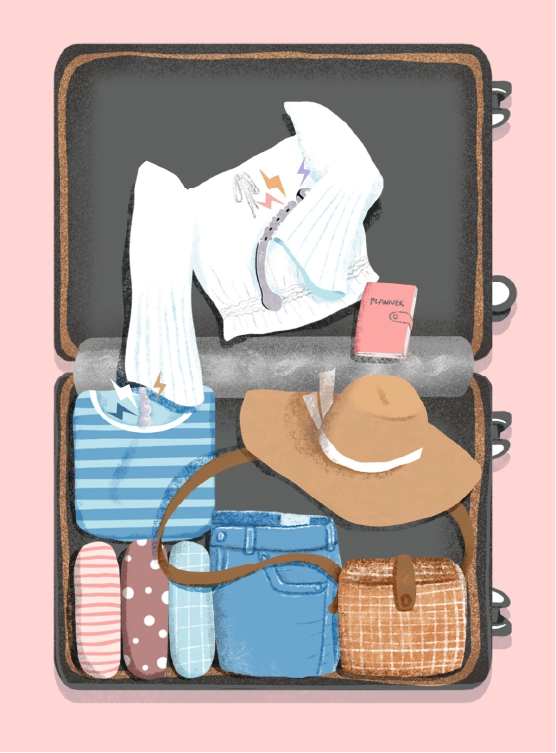 How to travel with a stainless sex steel toy
To prep a stainless steel toy for travel, wrap it gently in either some stockings or a soft piece of clothing. This way it can be taken with you without the threat of it scuffing or gathering bacteria while getting from point A to point B.
The obvious issue with a stainless steel sex toy? They are heavy. This makes traveling with them a bit on the tricky side. If possible, stick them in a carry on or backpack to avoid an overweight suitcase. Now, you might be thinking: How in the hell am I going to get this passed TSA?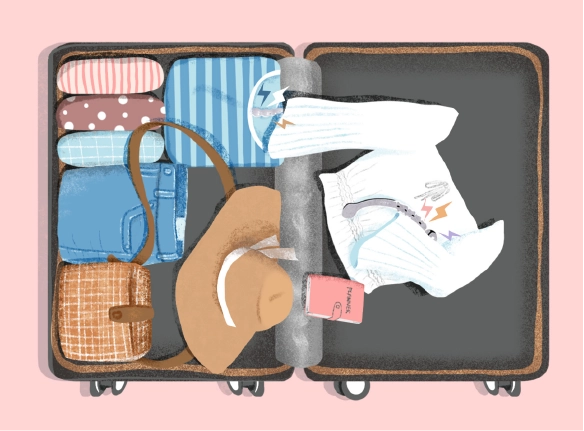 While we personally think to tell a TSA agent that the metal object they have pulled from your backpack is a dildo is fine (and honestly, hilarious as hell), this approach might not be for everyone. If by some chance TSA does decide they need to take a look at your toy, do what people have been doing with sex toys since
wand vibrators
went mainstream in the 50s: Call it a back massager and move on with your day.
Before you go! Get
25% off
any Le Wand Stainless Steel
Sex Toy by using the coupon code SS25.
20% OFF
YOUR FIRST ORDER
And we won't even ask for your email address.
Click below and your code will be magically applied!
Coupon codes cannot be combined with any other promotions, discounts or sales. For full details click here.
×