INTRODUCING STAINLESS STEEL
INTRODUCING STAINLESS STEEL
simple.
sensual.
significant.
Explore and experience unique sensations with the new Le Wand Stainless Steel collection — 5 beautifully crafted sex toys designed for vaginal and anal play alike. Whether you're experimenting solo or with a partner, find out why beginners and enthusiasts utterly adore these durable pleasure tools.
Benefits of Using Stainless Steel Sex Toys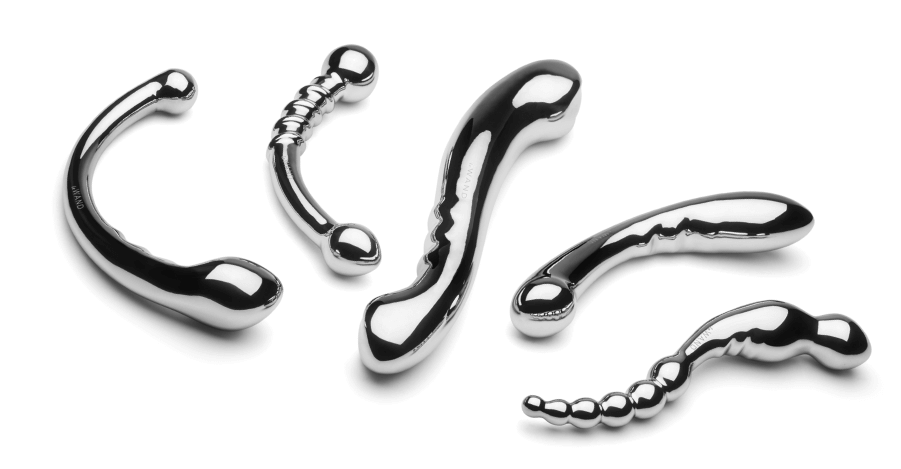 Stainless steel sex toys are the newest must-haves for your sex toy collection. Yes. You did read that correctly. Stainless. Steel.
These toys are not some torture relics from the dungeons of yore but are seriously amazing toys for sex. These toys are heavy (duh) and can add pressure and weight to your sexual play without much manual effort. These toys can engage the entire clitoral structure (both internal and external), massage the G-spot with newfound intensity, and even ignite the nerve-rich anal opening with a deep sensation that silicone sex toys just don't have (not that we don't love silicone toys, because we do).
THE ULTIMATE PARTNER
sex. for. life.
An inherent benefit of using stainless steel sex toys versus other toys made of body-safe materials is that it is both (almost) totally indestructible and is super easy to clean. If you buy a stainless steel sex toy, you basically have a sex toy for life. They don't wear down, lose their quality, or break. While high-quality sex toys will last a long time in general, they ain't got nothin' on stainless steel.
Perfectly gift-wrapped like every Le Wand
Your Stainless Steel pleasure tool comes with a plush travel case, a cleaning cloth, a pleasure guide on how to use your toy and a handy care booklet.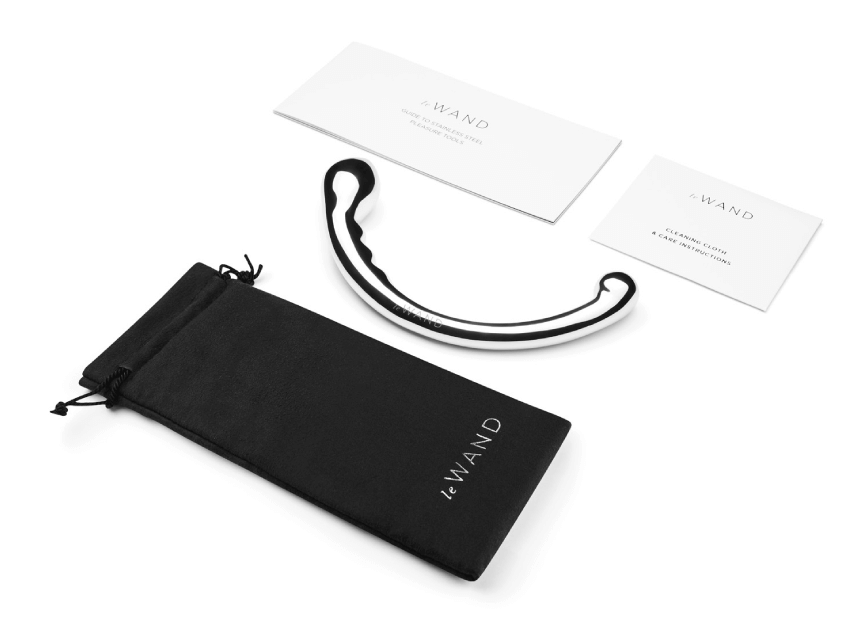 Your guide to pleasure
A little guide that includes the best tips and tricks on self-pleasure and how to use your brand spanking new stainless steel pleasure tool!
LE WAND
Stainless Steel Collection
 
SWIPE
 FOR MORE
Bow
Arch
Hoop
Swerve
Contour
MAIN
 FEATURES
- Targets the G-Spot with ease
- Great for vaginal exercise
- Ideal for partnered play
- Variety of textures on both ends
- Optimal girth
- Targeted tip for direct G-Spot massage
- Graduated bead design
- Strategically angled for prostate play
- Heavily weighted
- Perfect for gravity play
OVERALL
 SIZE
Small
Medium/Large
Medium
Medium
Extra Large
SUGGESTED
 USER
Beginner
Intermediate
Intermediate
Intermediate
Advanced
ANAL-PLAY FRIENDLY
√
×
√
√
×
WEIGHT
1.11 lbs
1.39 lbs
1.87 lbs
1.14 lbs
4.4 lbs
DIAMETER OF LARGER END
1.33 in
1.44 in
1.4 in
1.15 in
1.94 in
DIAMETER OF SMALLER END
1.1 in
1 in
1.35 in
0.42 in
1.53 in