|
Product Knowledge
|
Wand Tips
The Beginner's Guide on How to Use a Wand Vibrator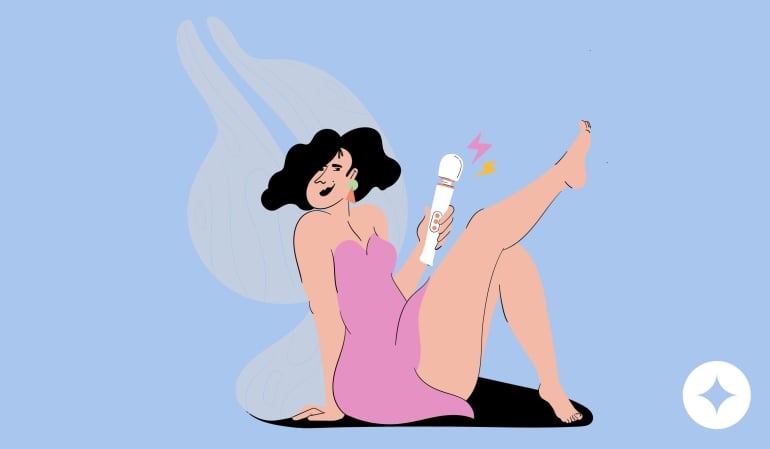 Last Updated: Jun 13, 2023
A wand vibrator, AKA wand massager or personal massager, is one of the most powerful sex toys and has helped countless people experience an orgasm for the first time.
If you're new to the wonderful world of wand masturbation, consider this as your ultimate pleasure guide on how to use a wand sex toy! Scroll down and learn:
1. What is a wand vibrator?
2. Five creative ways on how to use a wand vibrator
3. The two most important things to remember when using a wand vibrator
What is a wand vibrator?
The wand vibrator had a humble start as a "household appliance" in the 1960s and was frequently marketed as back, sports, or personal massagers. However, it didn't take long for people to realize their orgasmic potential. The same soothing vibrations that helped relax sore muscles and relieve tension also offered deep, satisfying vibes for sexual pleasure.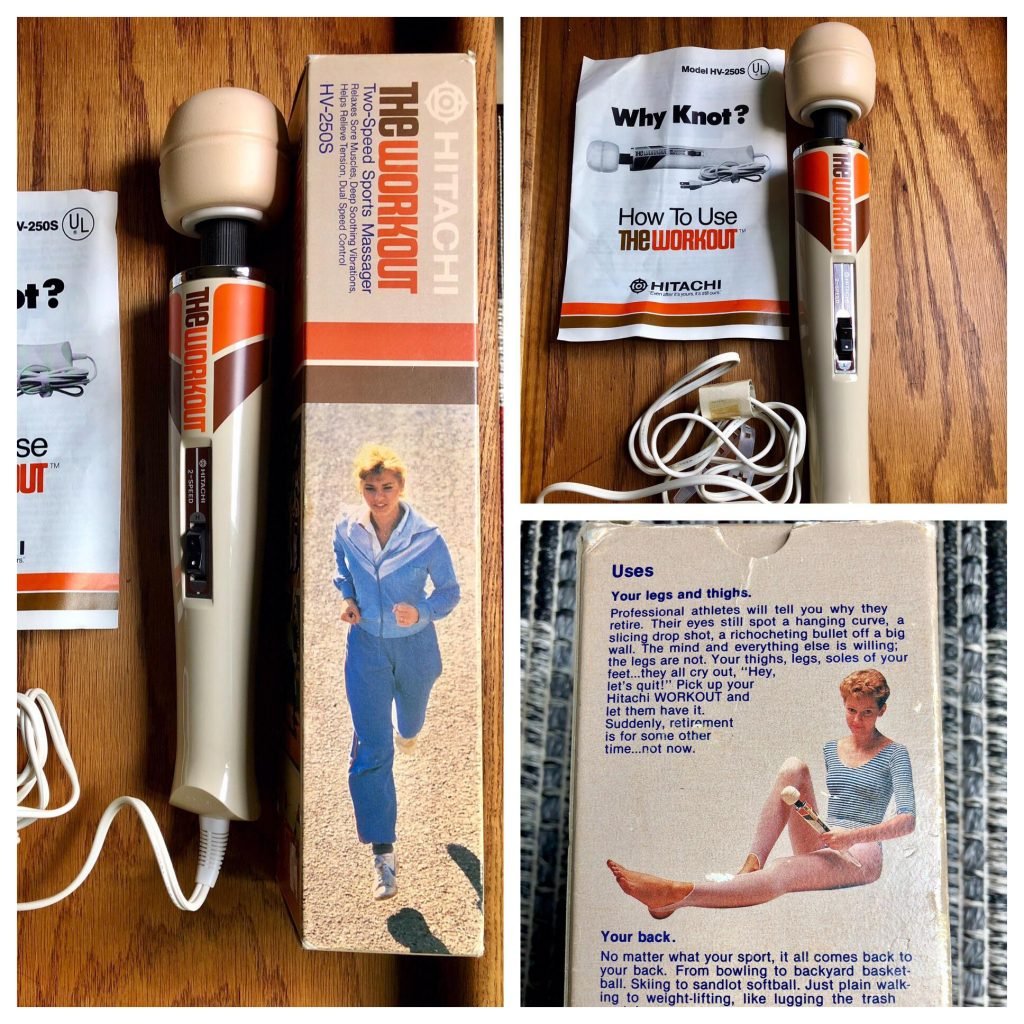 Redditor u/koolpanther shared this '70s version of "The Workout" magic wand by Hitachi — see the packaging for proof of just how thorough the "sports massager" messaging is.
In the late 1960s, sex educator and artist Betty Dodson introduced the wand massager (particularly the Hitachi Magic wand) into her Bodysex workshops that taught vulva-owners how to masturbate. And the rest is history! While publications widely credited Dodson with popularizing the Magic Wand, she received no compensation for her endorsement of the toy from Hitachi.
READ: The badass feminist backstory behind the Hitachi Magic Wand
Today, wand vibrators are commonly marketed as clitoral or external stimulation toys, but they're so much more than that. One of the fantastic features is that you can purchase wand accessories that double up as powerful G-spot and P-spot stimulators too. So they truly are designed to give you the most bang for your buck.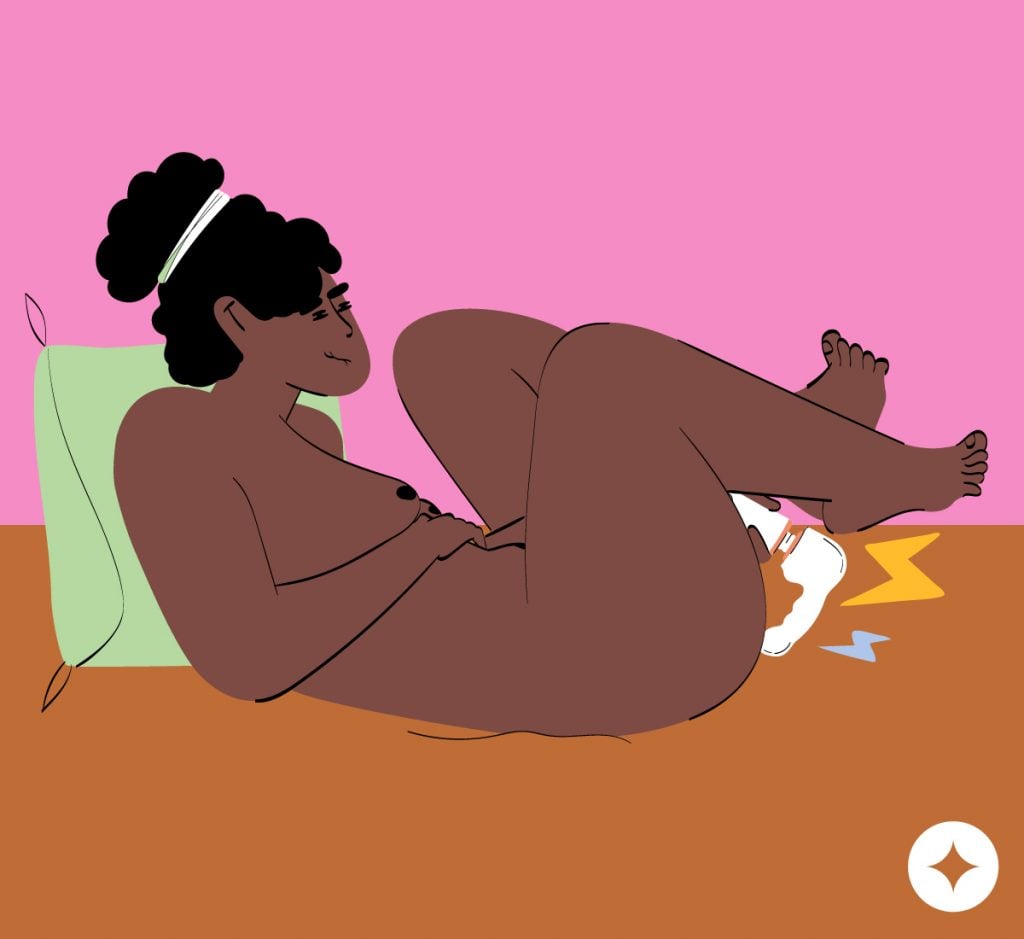 If you're struggling to think of a way to use a wand other than on your clit (which is a perfect way, tbh), read on.
How to Use a Wand Vibrator
Whether you're most interested in a traditional body massage, external play, or internal stimulation, always know that there's an accessory that can help with that. Here are 5 creative ways to turn your wand vibrator into the most versatile sex toy!
1. Actually give yourself a back massage
The "it's a back massager!" genuinely has some validity. Most wand vibrators feature a rounded head and a long handle. The wand's head can usually bend and flex with your body, allowing the massager to fit your body's natural contours and making it easy to maneuver.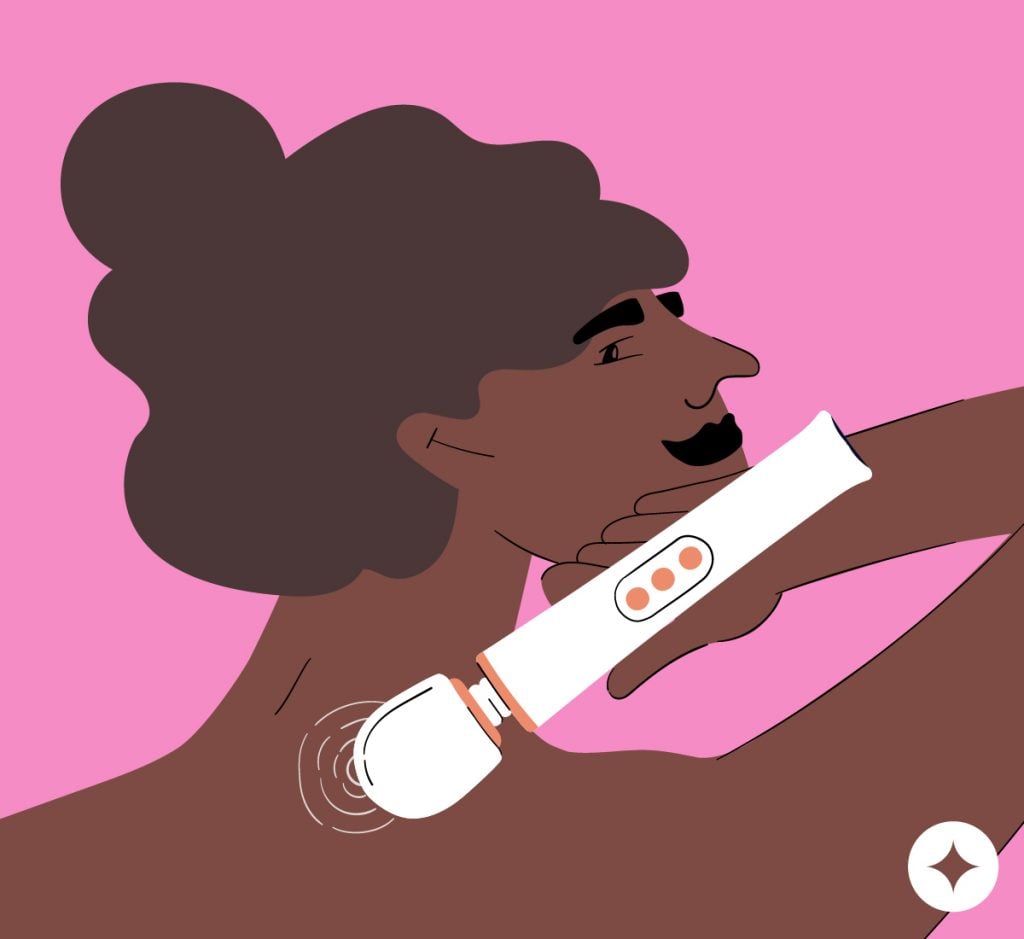 There's no shame in using your wand to get your rocks off, but there's also no shame in using it to get rid of tension in other places. Some wand massagers work even better than mainstream back massagers when it comes to soothing a sore muscle or getting out a knot in your back. The Shiatsu Deep Tissue Attachment will turn your wand into the ultimate back rub tool to relieve muscle tension.
The strong vibrational power of a wand can elicit moans that you didn't even expect to come out of you. Now add a wand attachment like the Le Wand Ripple for G-spot stimulation or the Le Wand Curve for P-spot pleasure, and the possibilities are pretty much endless.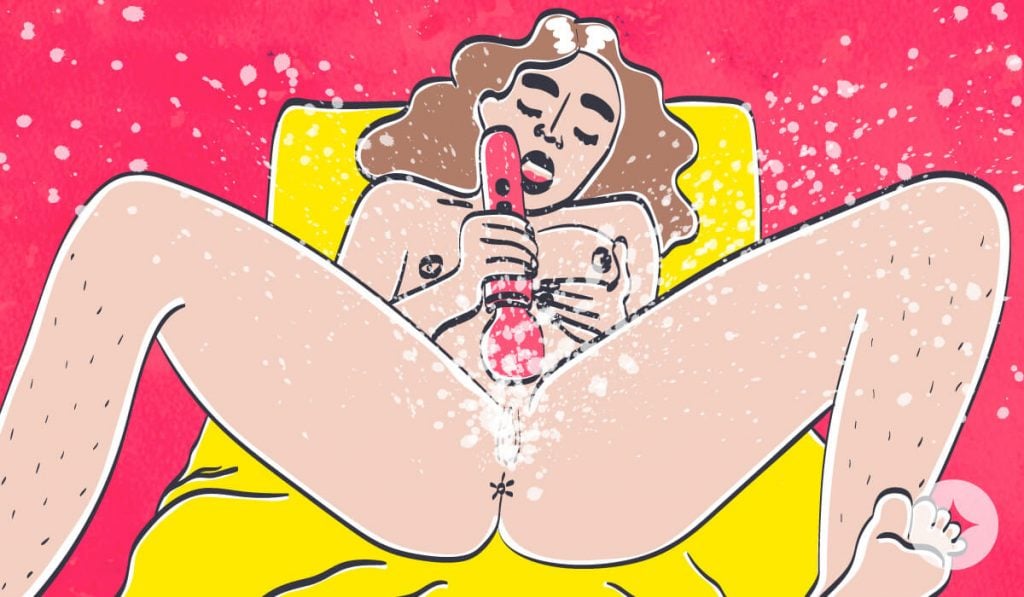 The combination of almighty vibrations, internal, and external stimulation makes for a gushingly good time!
3. Use your wand during scissoring or to unleash forced orgasms
Scissoring AKA rubbing two clitorises together can be a thrilling and pleasurable experience—but it can also be a pretty decent workout! If you want a more leisurely experience, try wedging a wand vibrator between you and your partner's vulvas.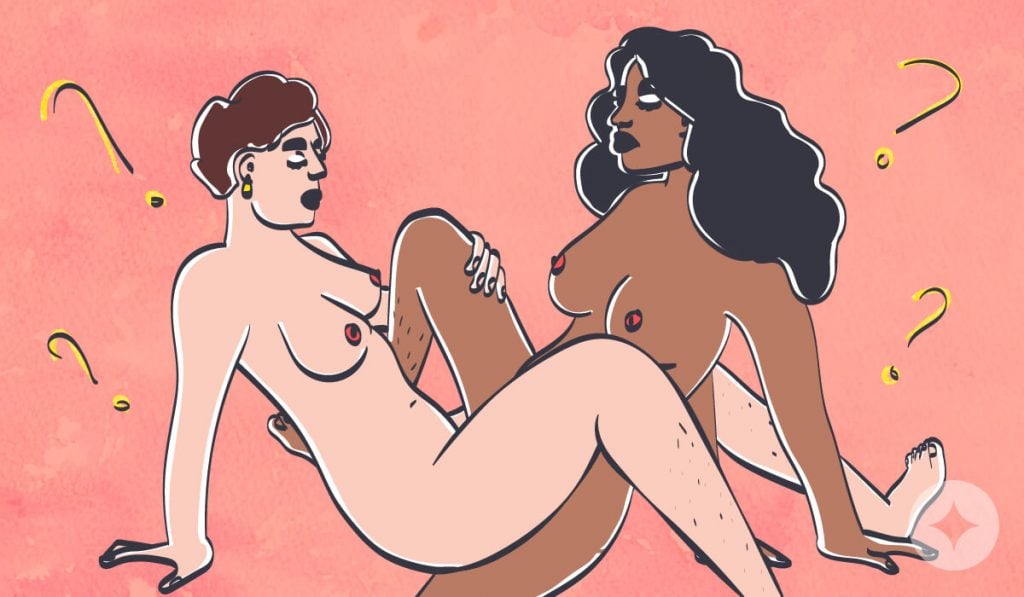 You can also go down the other route to give your partner complete control of the intensity and explore the potential of forced orgasms.
4. Run your wand along the underside of the penis
If you're a transfeminine person or into couples play, the ridge that runs down the back of the penis loves the extra attention. You can lightly run your wand from the frenulum to the base of the shaft and back again, pausing occasionally to extend the experience.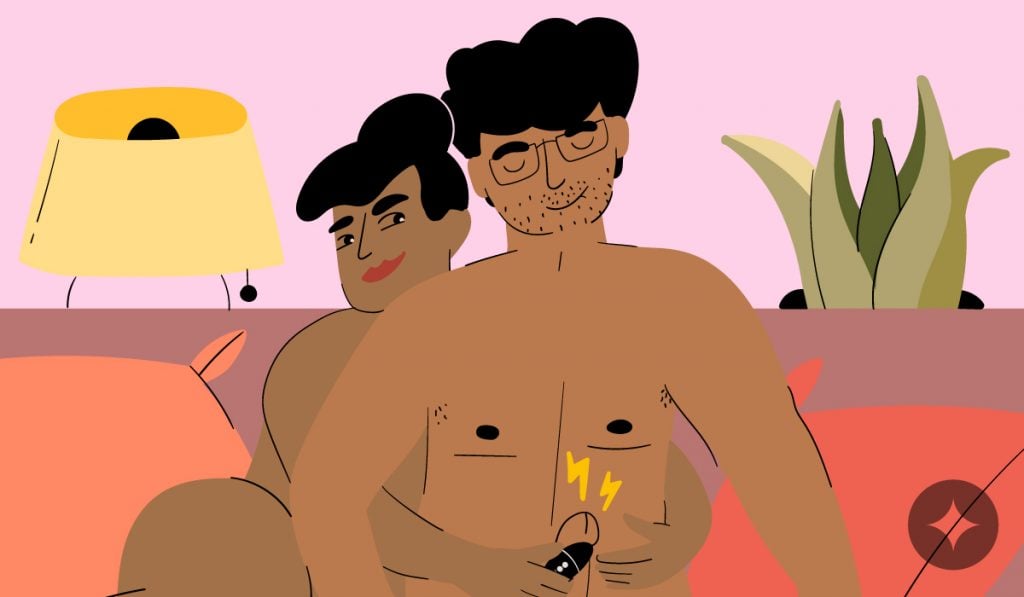 If your genitals feel too sensitive for vibe-to-skin contact, try the same motion through underwear or a sheet. Here are 5 amazing ways to use a vibrator for penis pleasure.
5. Wield it for all-over sensation play and edging
Wand massagers make for incredible sensation play toys, especially when you pair them with a blindfold. Talk with your partner about the parts of your body and levels of intensity you're into and not into, then, blindfold yourself and give your vibe to your partner. Let them design your buzzworthy adventure—the anticipation is half the fun!
Another suggestion is to build erotic tension or pleasure your partner to the point where an orgasm is close and then back off completely. If you're wondering why anyone would do this, this is known as edging.
The Two Most Important Tips on Using Wand Vibrators
1. Warm-up is important
Like all pleasurable sexual activities, foreplay and warm-up are essential. Start by touching yourself to get the blood flowing to your genitals before you add any vibration. When you give your body time to warm up, you might find new exciting places to touch (with or without the wand). The more blood flow you encourage, the stronger your orgasm will become.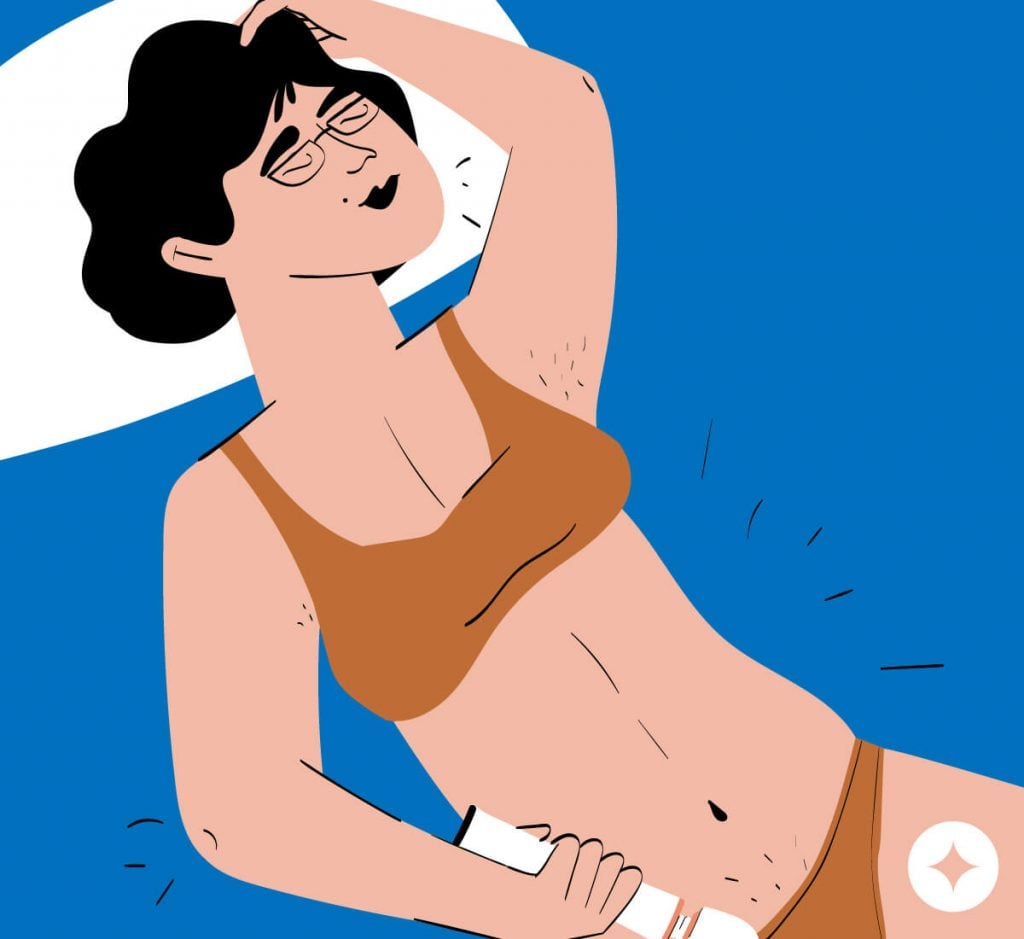 2. Don't stop moving!
Because the vibrations of a wand massager are strong, some folks find that holding the wand in just one place for even a short period of time can cause a feeling of numbness. It's important to remember that you are not damaging or desensitizing the nerves. If you experience a loss of sensation, back off and give your body a break from the vibration.
To avoid this, keep the massager moving over the entire vulva or penis. Go in circles, or up and down, or left to right. You can even stimulate the sensitive nerve endings around the anus — if the thought of that excites you, have a look into analingus!
When you're taking a well-deserved break from all of those deliciously rumbly activities, grab your microphone (we mean wand) and belt out your best Mariah Carey impression (hey, we told you it was versatile!).
.