Lube 101: The Best Lubes for All Kinds of Sex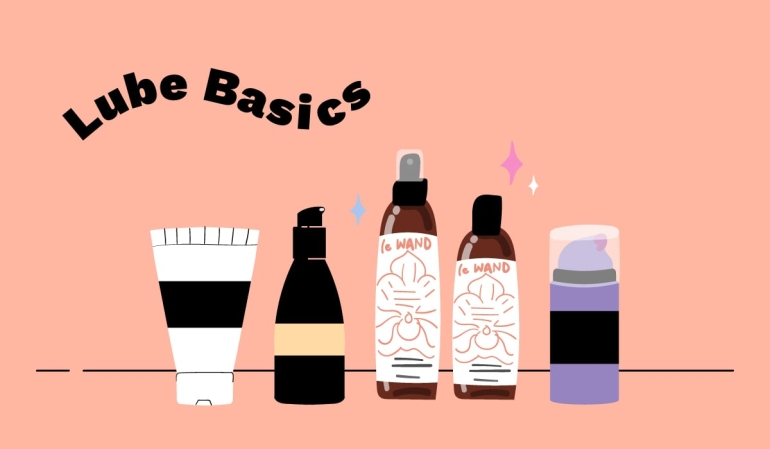 Last Updated: Mar 15, 2022
Lube bottles don't have the sex appeal of the buzzing beauties and sex machines you see at a sex shop. And your sex ed (*cough* gym *cough*) teacher certainly didn't wax poetic about it during your human growth and development class.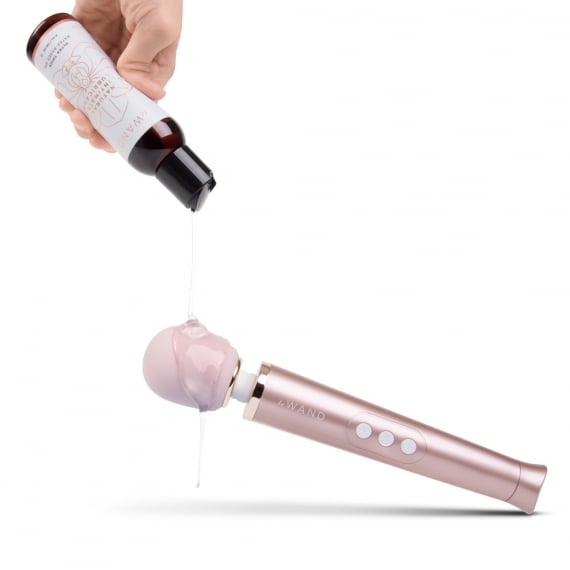 So, it's totally understandable if you've never gotten your hands, hiney or holes, store-bought lube before. However, if your sex life is lube-less, you might be short-changing your pleasure big time. Sex educators get into why and how here.
Keep scrolling for a crib sheet on all things lube. Below, you'll learn all the perks of using lube, as well as how to decide which one is best for you, based on your acts in your sexual repertoire.
The Benefits of Using Lube
Ultimately, all of the benefits come down to the fact that adding extra moisture to your bedroom activities can make said activities more pleasurable. (And also: less painful). And that's true no matter what sex acts you're doing. As sex educator Bobby Box, co-host of the Bad in Bed: Queer Sex (Education) Podcast puts it, "lube makes literally every sex act better."
Whether your body produces some natural vaginal lubrication or none, Dr. Heather Jeffcoat, recommends incorporating lube into penetrative vaginal play. For vagina-havers who produce some lubricant, "store-bought lube will help prolong penetrative sex and make it feel even better," she says.
And for those on the drier side, "lubricant can help reduce the risk of fissures (tearing), which are not only painful when they occur, but can be painful for up to a few days after." Yikes. Even if tearing doesn't occur, many vagina-havers report vaginal irritation and discomfort for a few hours to a few days when lube isn't used, she adds. Wetter is better, indeed!
Box also calls lube an 'essential' for anal play. "The anal canal does not produce any lubrication at all," explains Dr. Jeffcoat. (And actually, if your bum *is* producing a slick discharge, you might want to talk to your doctor, notes Box. Anal leakage may be a sign of infection).
READ: Our most complete guide on anal play for vulva owners!
So in order to experience the feel-good glide of a body part or toy moving in and around the ass, you have to manually add in the lubricant. (P.S. Did you know you can use a lube applicator to coat the inside of your anal canal pre-play?! Yes, really. Check out the b-Vibe Lubricant Applicator Set to learn more).
Beyond just majorly cock-blocking your pleasure, failure to do so also increases the risk for anal fissures, anal bleeding, and microtears, says Dr. Jeffcoat. And "the problem with a fissure in this area is that it can make you susceptible to infection," she says. In worse case scenarios, "an anal fissure can also. become chronic, and sometimes surgery is required to help them fully heal." Umm...pass!
Lube isn't just for penetrative sex, either. It's also a great addition to hand hanky-panky, including clitoral stimulation, hand jobs, anal massage, and anal fingering.
"For those that cannot have penetrative sex due to painful conditions such as vulvodynia, using lubricant over the area could be the difference between intimate touch and it being a "no go" zone," says Dr. Jeffcoat. If you've ever used spit to enhance hand sex you know just how friction-y skin-on-skin can be without moisture. But lube, unlike saliva, does not dry up lickity split!
The 3 Main Types of Lube
Now that you're thoroughly convinced to invest in some lube (*pats self on back*), it's time for you to figure out which type of lube to invest in. There are three main types, each with its own pros and cons.
Water-Based Lubes
Dubbed the universal lube, if you're looking for a lube that does it all, you want a water-based lubricant. As Goody Howard MSW, MPH, the resident sex educator for Royal (a vegan-friendly condom and lubricant company) likes to put it, "no matter the sex act, water-based lube will keep you sitting pretty."
The most prominent ingredient in water-based lube is—you guessed it!—water. This means that water-based lubes are both thinner and less sticky than other types of lube. In terms of consistency, think Cetaphil.
However, because the body can absorb water, water-based lubes are less long-lasting. Sure, that's no biggie if you're only looking to spend five minutes in Pound Town. But it means you'll have to re-apply quite a bit during a love-making marathon.
Silicone-Based Lubes
For (most!) types of butt sex, a silicone-based lubricant is your best bet, according to Box. Both thicker and longer-lasting than water-based lube, silicone lube both moistures and cushions the anal canal during play, he says.
The main caveat: silicone-based lube *can't* be used with silicone toys because silicone sticks to itself. Silicone lube will ruin silicone toys. So, for any anal sex with a silicone sex toy, for instance, pegging (strap-on sex with a dildo), butt plug play, and anal bead boinking, it's best to stick with a water-based product.
Another downside of silicone lube is that it's hard to wash out of sheets!
Oil-Based Lubes
Oil-based lubes are like double-ended dildos, in that people either love them or hate them.
Known for their staying power, oil-based lubes are most commonly made from coconut oil. "While this works great for some, it disrupts some vagina-havers vagina pH, making them more prone to yeast infections," according to Dr. Jeffcoat. So if you have a sensitive snatch, stick to silicone or water-based lube instead.
Important: Oil-based lubricant cannot be used with latex barriers! Oil degrades latex, making latex condoms, cots, and gloves less effective at protecting against STI transmission and unwanted pregnancy. Meaning, oil-based should only be used with partners you're fluid bonded with.
Not All Lube Ingredients Are Created Equal
Let the record show that "there are a few ingredients you may find in some store-bought lubes that you should avoid at all costs," according to Dr. Jeffcoat.
The first ingredient you want to avoid is parabens. These little guys are not FDA-supported, and preliminary research suggests that they act as endocrine disruptors and may even tamper with your estrogen levels, she says. Hard Pass!
You also want to stay away from glycerin, which essentially means 'sugar', says Dr. Jeffcoat. She also warns that glycerin can alter the vaginal pH and increase the risk of infection. Petroleum and petroleum-based ingredients do the same.
Finally, you also want to avoid alcohol-based add-ins. Alcohol can dry out the delicate internal and external tissues. And when these tissues are dry? They're more prone to (micro)tears and irritation.
The Best Lubes for All Kinds of Sex
Feeling a little overwhelmed by all this lube intel and can't figure out which bottle to buy? Le Wand is here to help. Here, find the best lube for different sex acts!
Tell your buzzy buddy you're having a three-way, then grab this water-based, silicone-toy-safe lubricant and get down and dirty.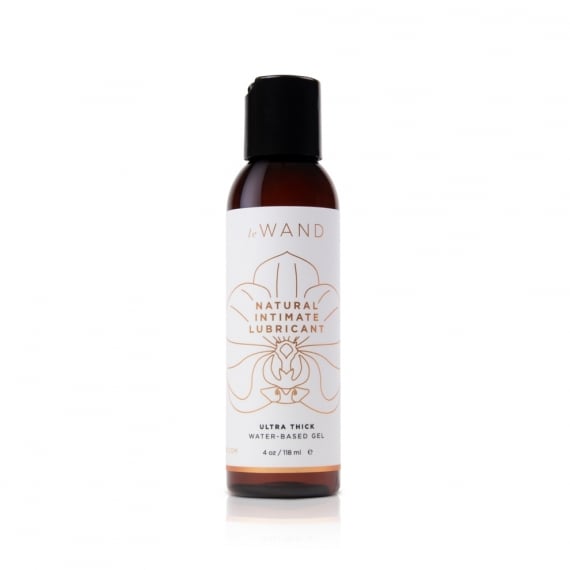 Buy it for $14.99: Le Wand Natural Intimate Water-Based Lubricant
Long-lasting and free from bad for you lubricants (like DEA, Gluten, Glycerin, Parabens, PEG, Propylene Glycol, Sorbitol, and Sulphates), this lube will keep your hole(s) happy while you take yourself to O-zone. Win-win!
No doubt, nothing tastes better than your boo's bits. But on the days your partner is feeling self-conscious about the way they taste, or you need a little extra wetness, this lube is here to help.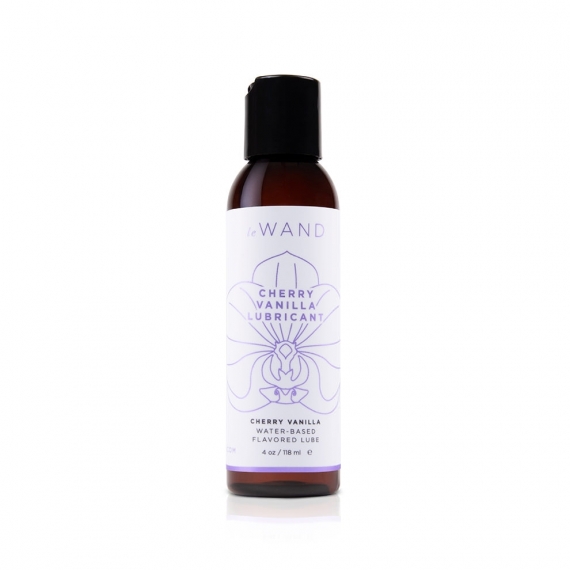 Buy it for $14.99: Le Wand Cherry Vanilla Flavored Lubricant
A water-based lubricant infused with cherry and vanilla essence to recreate the taste of your fave bubbly beverage, this option tastes and smells as good as it works. Analingus, anyone? AND the best part? Unlike most flavored lubes on the market, this option is totally free from glycerin and other irritants. *Claps*.
What's creamy, coconut-y, and comes in a bottle? Woo More Play Coconut Oil Lube! Made from coconut oil, this lube is non-sticky, long-lasting, moisturizing, and totally body-safe.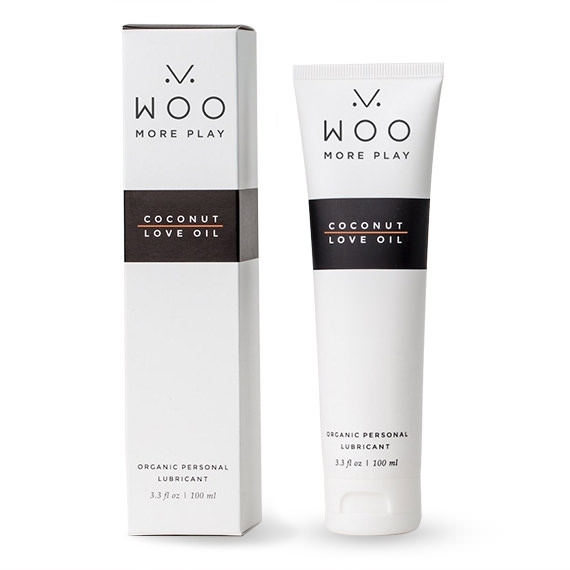 Buy it for $24.99: Woo More Play Coconut Love Oil
Just remember: Oil-based lubricant can't be used with latex barriers. Meaning, this option should only be used during partnered and multi-partnered play with people you're fluid-bonded with!
Related: The #1 Must-Read Guide on Using Coconut Oil as Lubricant
You may describe your sex life as HOT... but this lube makes it literal. An organic water-based product infused with natural ingredients, this lubricant draws blood flow to your hot spots, creating a gratifying warming sensation that is bound to leave you panting with desire. Temperature play? Yes, please!
Buy it for $14.99: Le Wand Warming Sensation Lubricant