What the Heck Is Gravity Play?!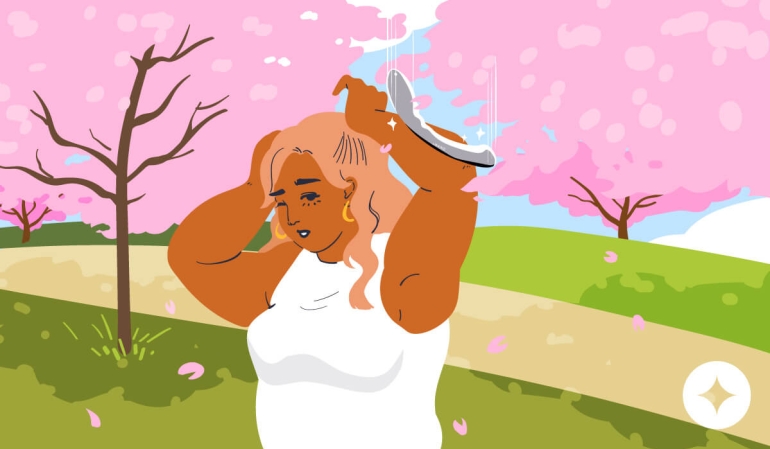 Last Updated: Oct 12, 2021
Okay, so we coined gravity play and now you can actually look it up on urban dictionary.
What is gravity play?
Gravity play is the use of stainless steel sex toys to add pressure and weight to your sexual play without much manual effort. These toys can engage the entire clitoral structure (both internal and external), massage the G-spot with newfound intensity, and even ignite the nerve-rich anal opening with a deep sensation that silicone sex toys just don't have.
Thanks to Sir Isaac Newton's law of motion and gravity, over time, we've learned that sex requires weight and motion to achieve the desired amount of pressure needed to stimulate our bodies inside and out.
So, the use of stainless steel sex toys is going to be the end all, be all heavyweight apparatus to provide (in my opinion) the most pleasure with the slightest flick of the wrist. Not to mention, you can place these bad gals in warm or cold water (for temperature play) AND with any of your favorite lubes.
How do stainless steel sex toys feel like the first time?
My first time using stainless steel was quite weird and immediately pleasurable. As I can imagine a few of you reading this, sharing the same kind of thought pattern.
It was a cold shock! And then warm after a moment inside my body. Now you have to assume that weight like this would be compared to heavy things (that you should not put in your body), like a cue ball, a bowling ball, or glass dildos that are twice the weight. Simply put, mass plus very slow velocity equals pleasure when using a stainless steel sex toy.
I asked body-positive sex educator, Carly S., what her first time using a stainless steel toy was like.
"My first time using stainless steel toys was my A-HA moment," Carly said. "I never really like glass dildos because they tend to have a lot of texture."
She went on to explain that "Stainless steel toys seem to have less texture and be more intentional about the textures they use [like mimicking the shape of a prostate]."
Speaking of texture, how does this compare to silicone or glass toys you ask?
"Steel is a great entry for larger toys since it is so smooth," says Carly. "There is no resistance at all with the material so it makes it incredibly easy to get it in, rather than a silicone toy that will have a drag on it no matter how much lube you use."
Yes! An easy moderation of lube and less drag on our nerve endings is what I like to experience from time to time. Not to mention this is a finite return of investment as it will never deteriorate or die from battery use any time soon.
So, which stainless steel toy should I use for pleasure? Well, it depends. But I won't leave you hanging... Here are some tips on what each piece is best known for.
Le Wand Arch — Best for direct connection to the G-spot
To feel classy, stylish, and always effective, the Arch is honestly a stainless steel toy to have in your daily repertoire. The double-ended sides are a G-spot queen-dome for massaging or even adding pressure with its "tradish" girthy shape.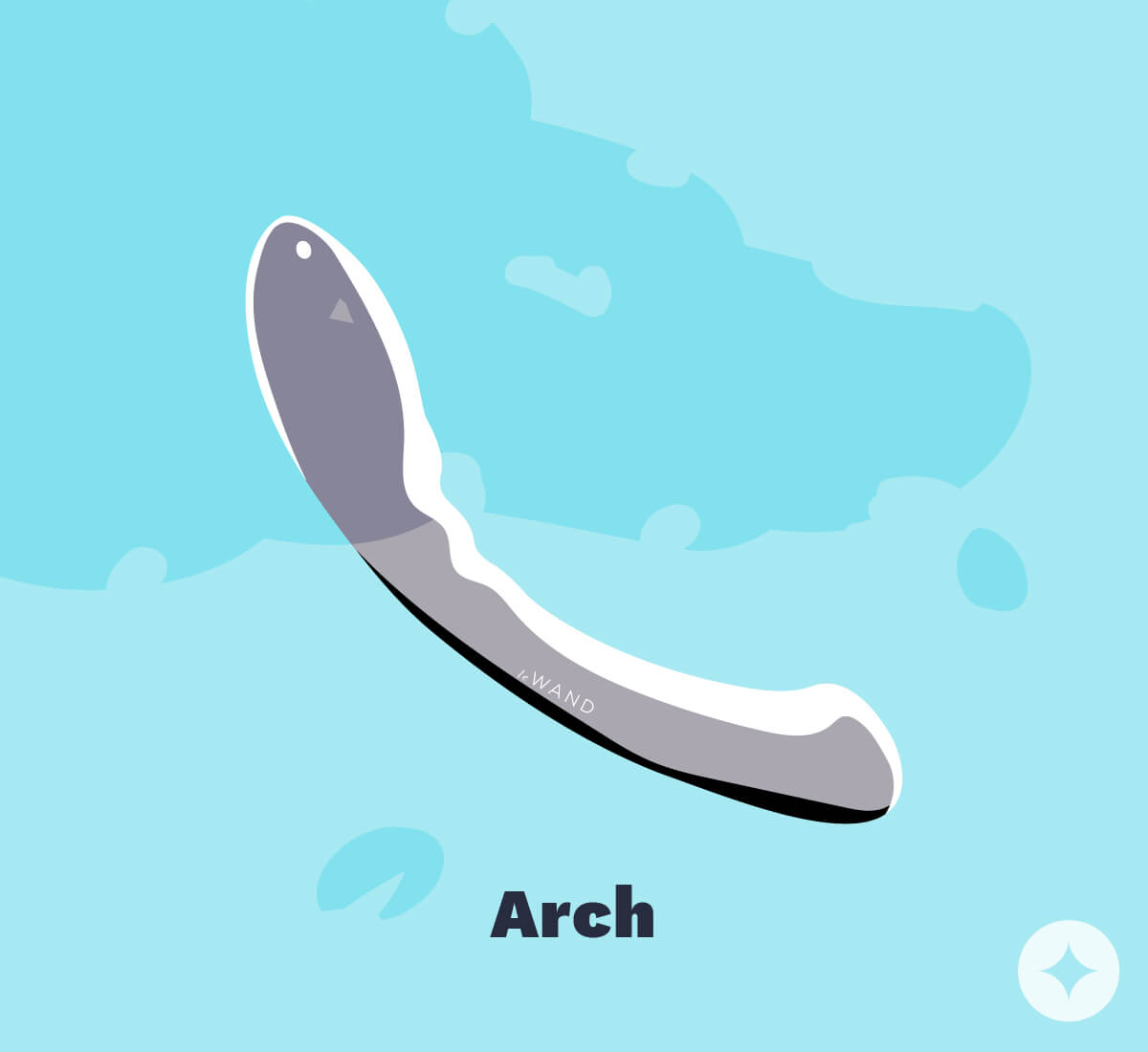 So, I can substitute a classic-shaped vibrator for the weight and add a bullet to the mix whenever I want. This wand is my go-to during menstruation for the cramps and bloating because I can place the Arch in warm water and apply either directly inside, sending warmth to my cervix to curb cramping or even outside for it to happy rest on my pelvis and soothe the bloating. The Arch is also exceptional for when hot compresses just can't get the job done.
The thought of "just the tips" comes to mind whenever I think about the Bow to start! One end has a teardrop style that's definitely dedicated to hitting a smaller G-spot or P-spot location. The other bulbous end sends the best teaser signals to the vagina and anal entryway tissues for some first-time penetration. It's like your booty or vagina is sucking on the perfect lollipop as you move it in and out of the body.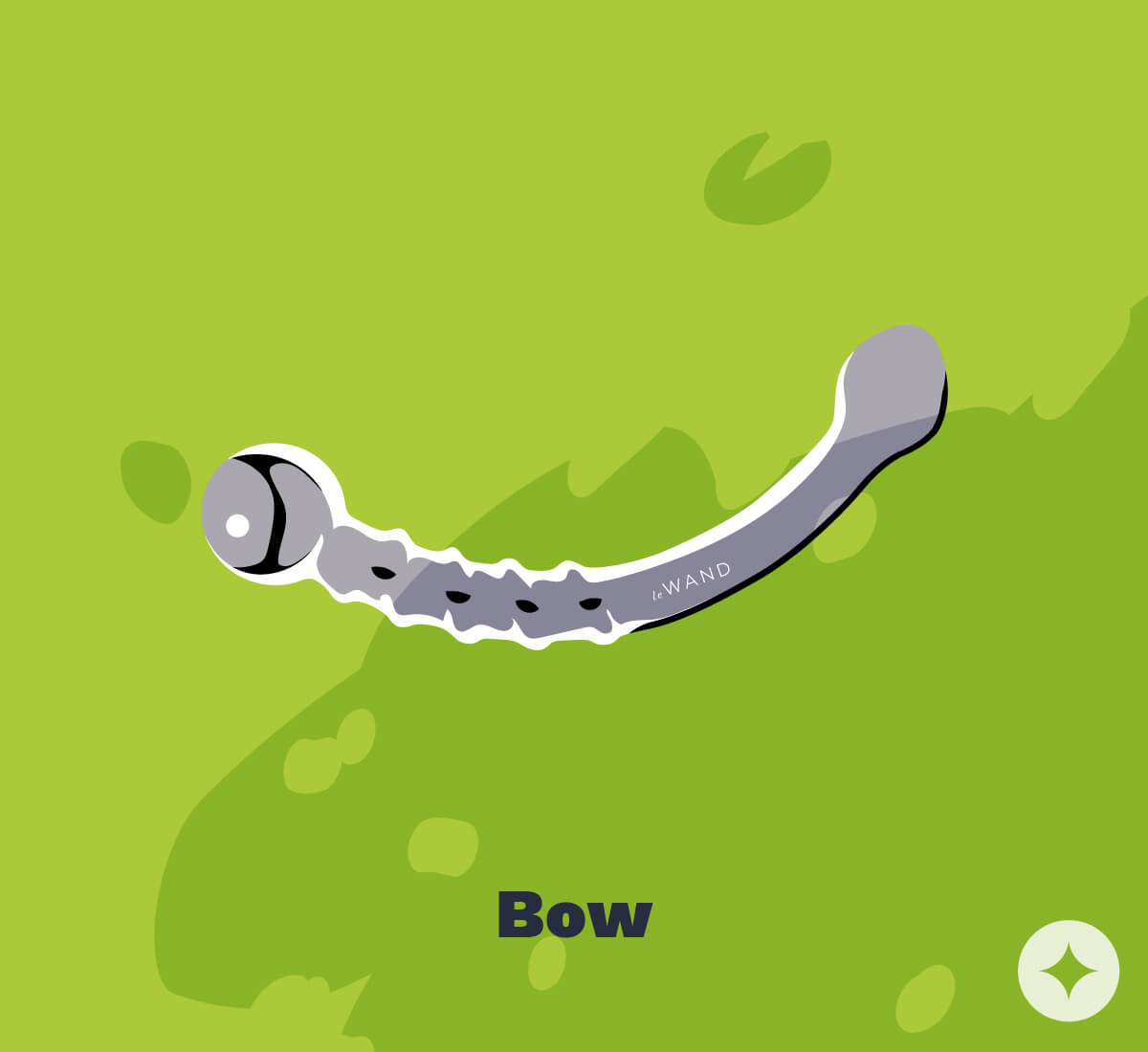 In addition, there are some sweet ass spiral ridges that appreciate the anal sphincter as it expands and contracts while pushing into the bunny hole. This wand is the lightest of the collection, so a great way to get started while also working out the Kegels, booty, or vag, and stepping up your pelvic floor game for longer and more explosive orgasms.
Le Wand Contour — Best for maneuvering and deep penetration
I'm gonna be real with y'all; the Contour is my singlehood lifeline! This almost 5-pound stainless steel wand satisfies the urge that an advanced player would want when it comes to getting served very deep penetration for solo play. This piece is meant to be heavy with minimal effort, so the slightest turn or push can send new pressure and pleasure waves to the spot you want to target in the body.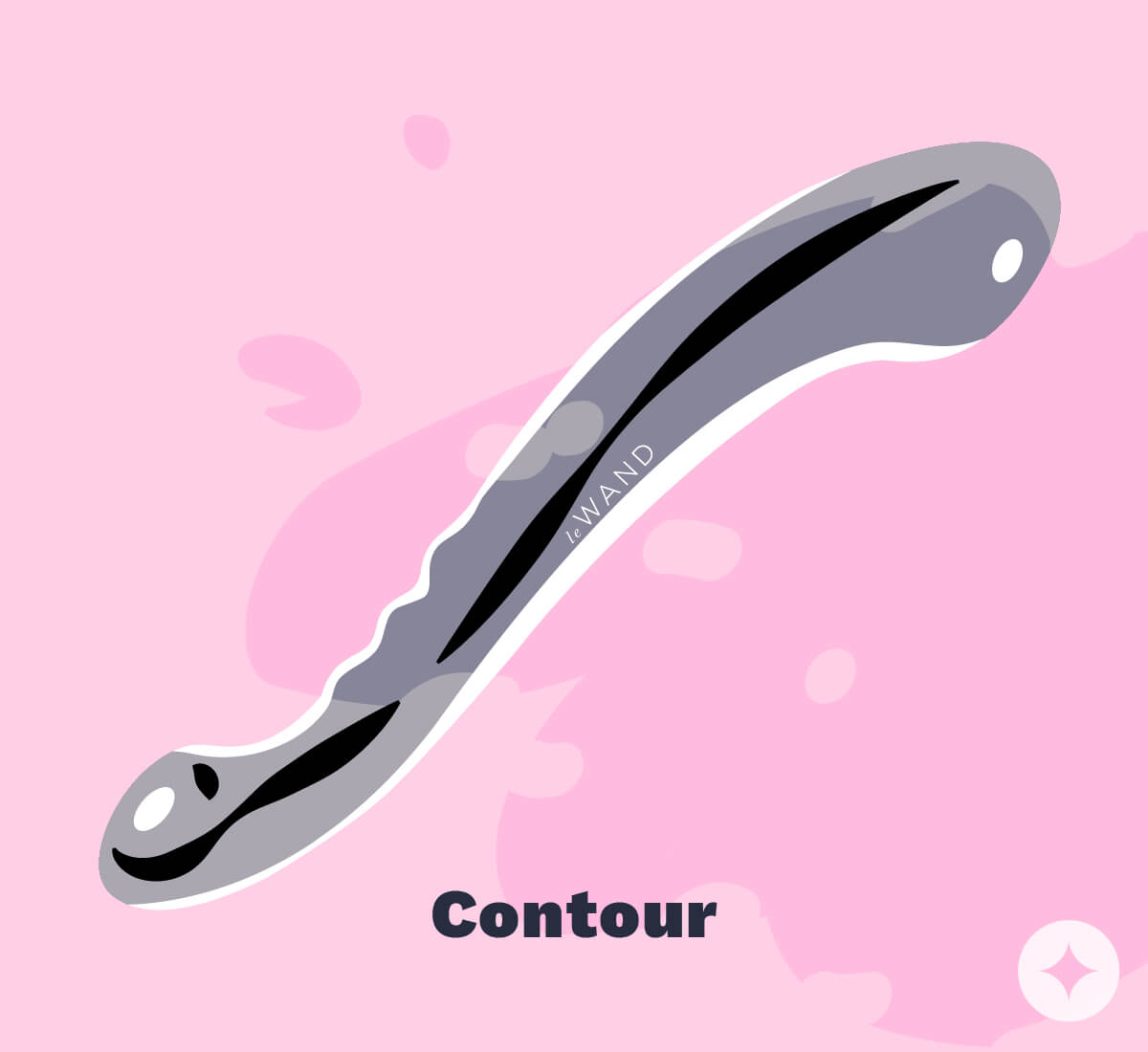 Both ends of this wand have a walnut shape that not only mimics the prostate but can also target the A-spot in the vulva. If you turn one of the ends down towards the anus, you can experience indirect anal play vaginally.
Le Wand Hoop — Best for beginners, solo, and couples play
Hoop to scoop! If you're looking for an ideal way to apply pleasure onto the G-spot or P-spot in different positions, the Hoop is your calling card. Trying out a new sex toy demands finding the right amount of pressure you're trying to target while in a certain position.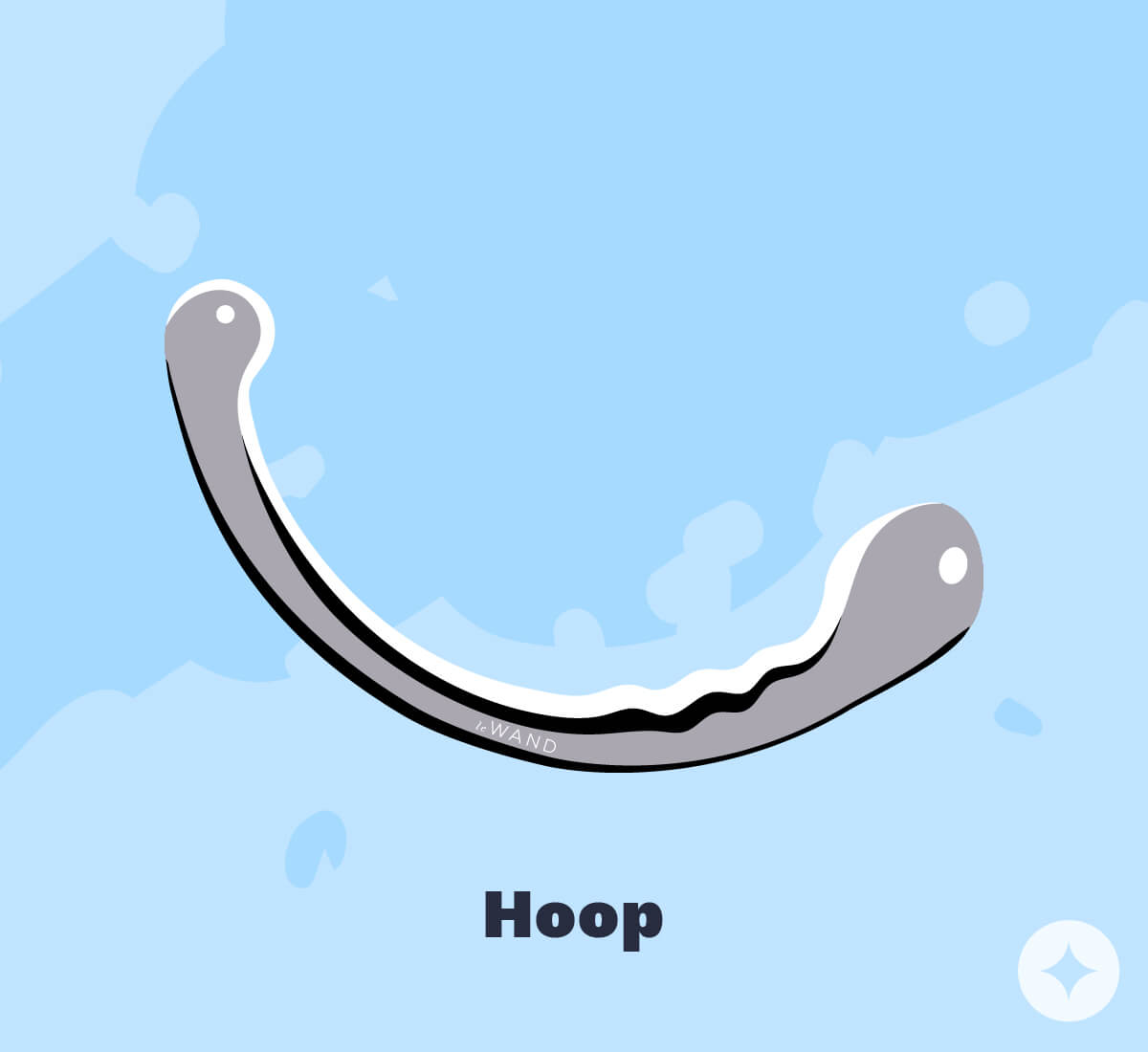 So, for me, I felt like the Hoop was the best for reach whenever I wanted to play with my partner in different positions with double penetration like doggy style, cowgirl, or reverse cowgirl.
Le Wand Swerve — Best for prostate sphincter anal play
If you have ever experienced our Snug Plug collection where weighted anal plugs are your new traveling partner or solo play bestie, then you must add the Swerve to your mix. When it comes to weight and pressure in the booty, the nerve endings inside welcome a stainless steel toy with open cheeks.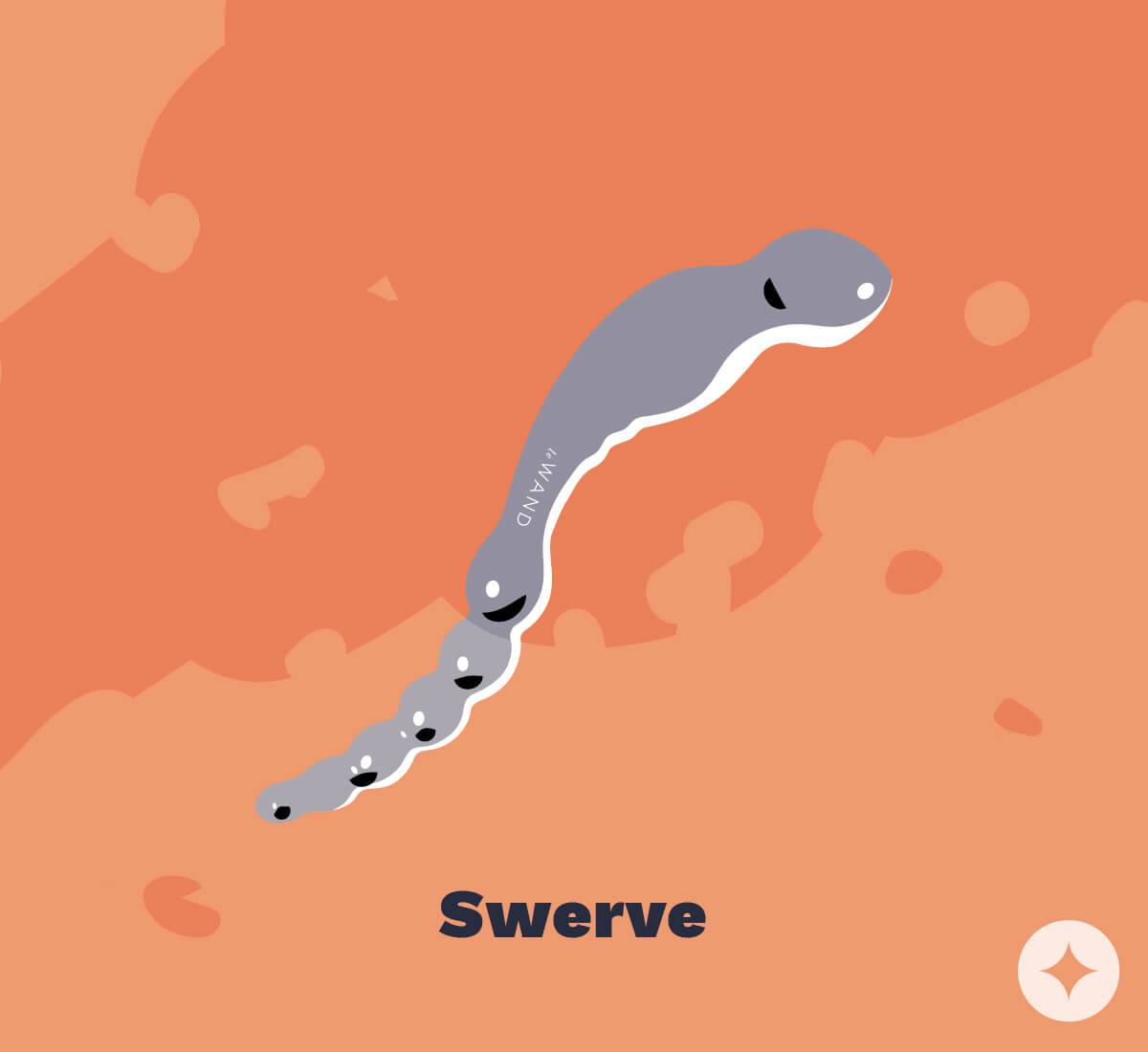 One end has a more traditional shape to stimulate the prostate and hit its nerve-ending angles. The other end is a great way to introduce first-time anal play with the smoothest beads designed to avoid a popping experience. The beads are as small as most knuckles and can act as the most weighted anal fingering play. Hygiene friendly, so take the Swerve into the shower along with your lube, play, and rinse any unwanted mess down the drain.
BOOTY PLAY RELATED: Master anal training, learn how to prepare for anal play, or find out why everyone is so into analingus right now!