BDSM Part 2: Orgasm Control with Le Wand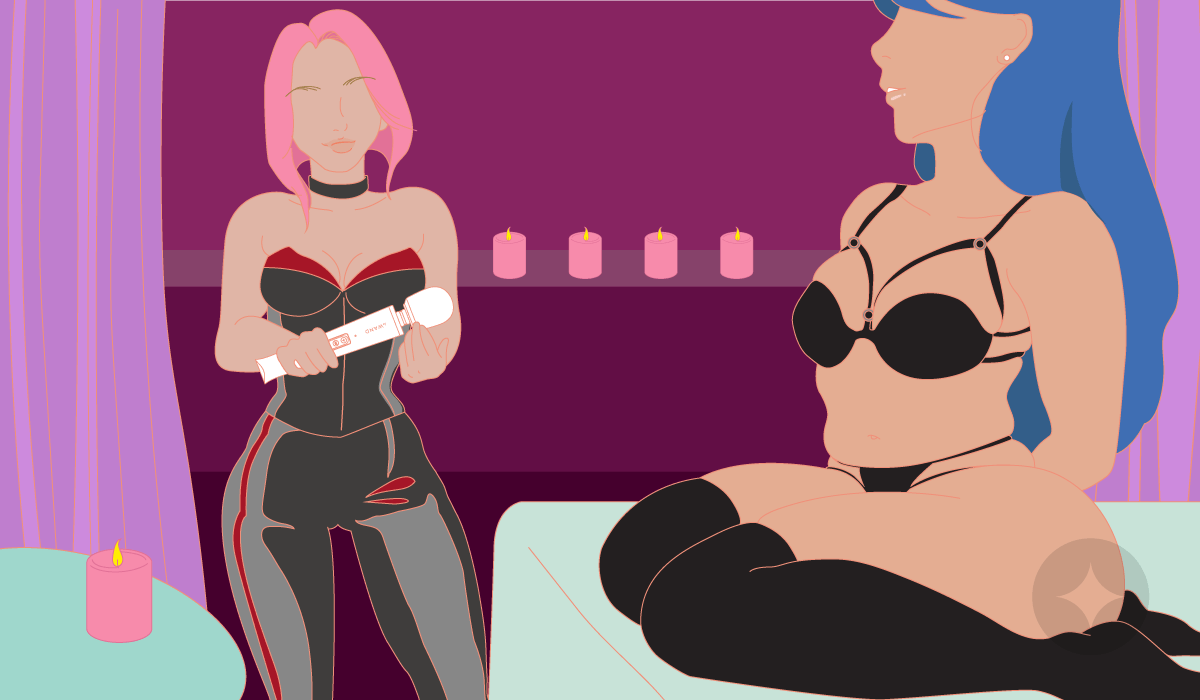 Introducing pleasure products into your erotic routine is a sure-fire way to add spark to your sex life. One especially exciting way to use Le Wand is by introducing it into a power exchange experience.
This article on power exchange is a follow up to What is BDSM really about? Your Guide to Debunking the Scary Stories Behind this Super Fun Way to Play.
What is power exchange?
First of all, let's eliminate fear. You may have heard that power exchange comes under the heading of BDSM/Kink, and you may wonder if "healthy" people really participate in these activities. The answer is absolutely YES! BDSM has been removed from the diagnostic manual and is considered by psychologists as a normal variation of sex-play. In fact, people who engage in BDSM and kink are less likely to suffer from mental illness, show better communication skills and have higher-level relationships than their vanilla counterparts.
Power exchange is the consensual use of different levels of power. One of the most common power exchange scenarios comes under the label of domination and submission (the DS of BDSM). This does not mean that the dominant person delivers whatever he/she wants to the submissive person. In fact, the one "giving up power" does so in exchange for pleasure (however they define it) and actually controls the prearranged play session, or "scene." Clear communication is paramount in order to discuss what is and is not permissible. In safe, consensual scenes, the submissive will have a safe word and/ or gesture to warn the dominant when the play is eliciting unacceptable sensations and needs to stop.
Ways to use Le Wand in Power Exchange
A common dominant/submissive practice is orgasm control. Two types of orgasm control that Le Wand is perfect for are orgasm denial and forced orgasms.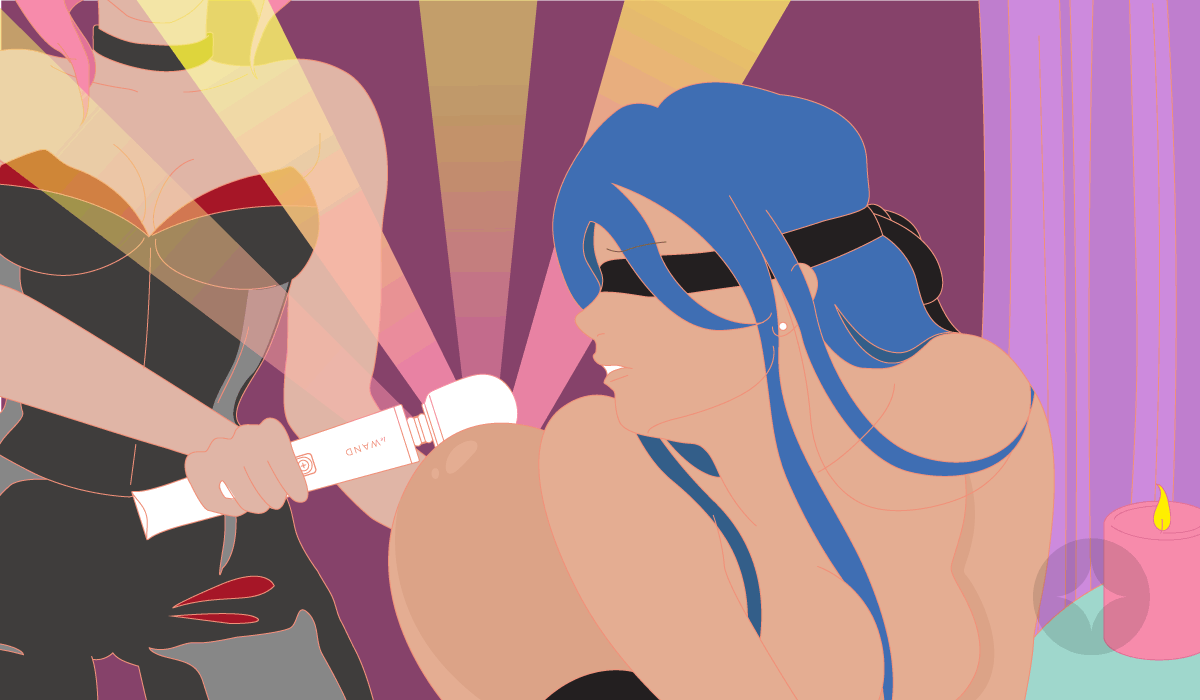 Leading into this type of power exchange, it is suggested that you start out slow, simply exploring each other's bodies while practicing power dynamics. The first time you may want to use Le Wand in an exercise where the giver explores the receiver's erotic areas, and the receiver labels them with a yes, no or maybe. This gives you a framework for what is consensual and can be incorporated into future scenes.
Next, you might explore edging and denied orgasm.
Edging
One suggestion would be to use a blindfold for the receiver (for the rest of this article, the receiver is in the submissive role, and the giver is in the dominant role). The giver then stimulates the receiver's body with Le Wand, gradually building erotic tension to the point where orgasm is eminent, then backing off. This is known as edging.
Depending on the agreement, the receiver may be required to beg for release, or may be instructed to remain quiet and await permission to orgasm. Sometimes orgasm will be denied altogether.
Forced Orgasm
Forced orgasm is when the receiver is trying not to orgasm while being stimulated by the giver. Typically, the receiver is bound while the giver either personally uses Le Wand to deliver the erotic stimulation, or the wand is secured in such a fashion that the receiver cannot move away from it. Le Wand is exceptional for this activity since its strong vibration encourages explosive orgasms and the inability to move away from the stimulation results in highly intense sensations. Keep in mind, though, that the receiver has consented to certain actions before the play begins, and can stop the activity at any time.
The experience is ALWAYS about pleasure. If you are new to power exchange and these ideas resonate with you, have fun! If you are already experienced with this type of scenes, rest assured that Le Wand will give you the perfect power and intensity for a kinky session.
Get the
good stuff
For more information and tips on how to marry pleasure and wellness, do subscribe to our newsletter.