Le Wand Debuts Power-Packed Petite Rechargeable Massager
15 June 2018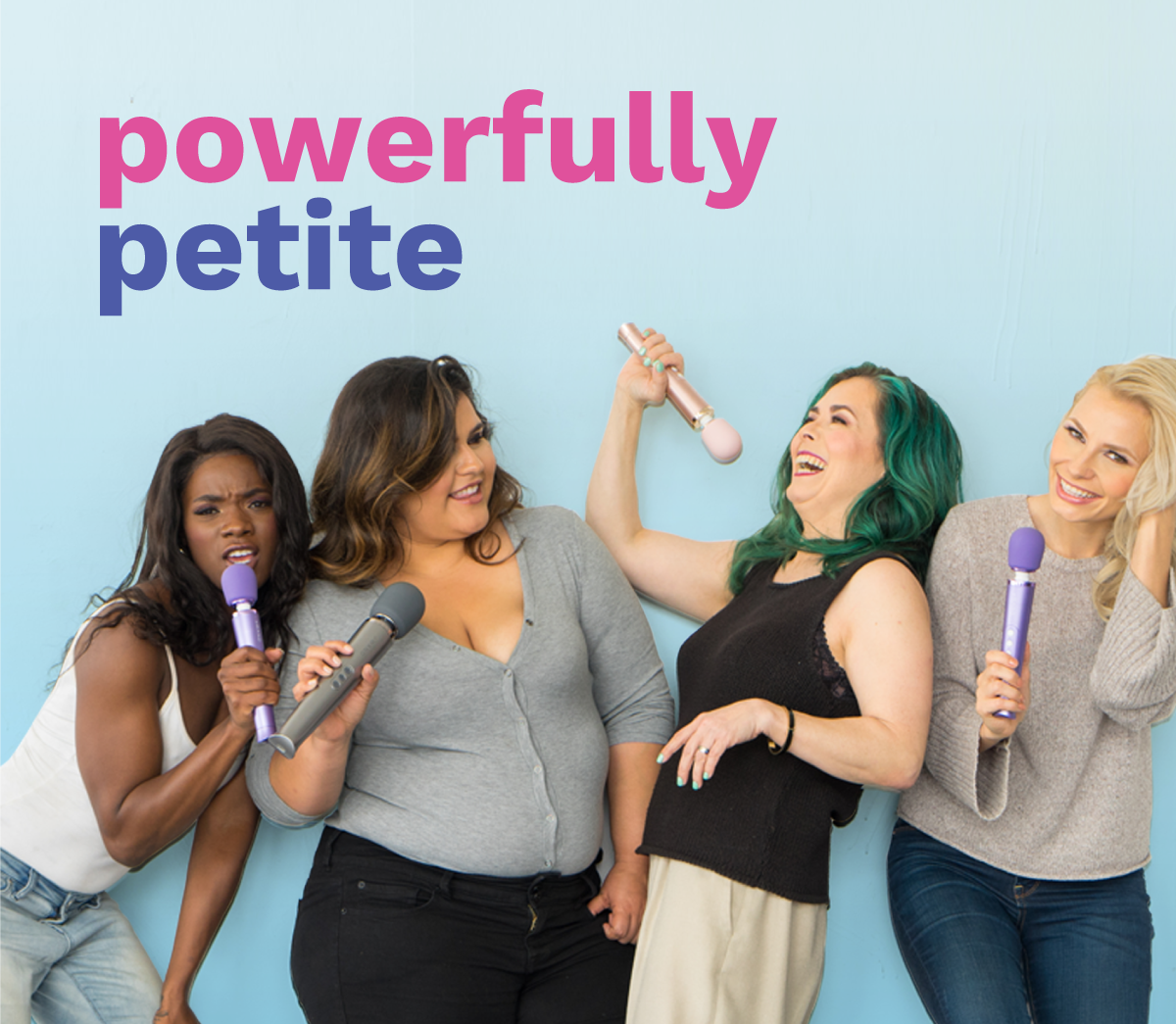 Beginner-Friendly Vibe Features Lightweight Design, Sleek Pastel Shades
June 14, 2018 – Sex-positive premium personal massager brand Le Wand introduces a new Petite edition of its iconic powerful wand that features a lightweight design and comes in gorgeous, sleek new Rose Gold and Violet tones.
Le Wand Petite is a giftable, travel-ready set that features a convenient travel case, and luxurious packaging. Though smaller in size, Le Wand Petite does not compromise on power. It features 10 rumbly vibration speeds and 6 vibration patterns. The wand features a body-safe silicone head, a flexible neck and a lengthy handle that allows for easy maneuvering.
"Many fans of traditional wand massagers would like a lightweight, more discreet, travel-friendly version of the iconic toy," Le Wand founder and CEO Alicia Sinclair said. "Le Wand Petite offers all of the premium features of our signature Le Wand Rechargeable Massager but in a sleek, travel-friendly design."
Echoing the design and tech elements of a stylish and sleek consumer electronic, Le Wand Petite is as an essential pleasure accessory. Perfect as a travel-friendly alternative to packing a full-size wand or as an introductory toy for a first-timer, Le Wand Petite caters to a wide demographic of consumers.
Also included with every Le Wand Petite sensual pleasure set is the Beginner's Guide to Wand Use that's packed with information and how-to's beyond simple product instructions.
"We understand that not every wand shopper is looking to jump right into purchasing a full-size Le Wand Rechargeable Massager," Sinclair said. "With Le Wand Petite we are broadening our customer base with a travel and/ or beginner-friendly option that comes complete with our guide that we hope will make every user more comfortable with the Le Wand Petite and their body."
Le Wand Petite is being promoted with a colorful marketing campaign that embraces diversity with gorgeous, smiling femmes of different ethnic backgrounds, age groups and body types. Staying true to COTR Inc.'s objective of embracing pleasure and inclusivity, Le Wand Petite's promotional material takes a light-hearted, mainstream-friendly approach to marketing to pleasure product users of all levels.
Retailers can showcase Le Wand Petite with a retail store-friendly countertop double-sided display that showcases the Petite in Violet and Rose Gold.
Le Wand Petite will begin shipping in August, just in time for back-to-school shoppers and the upcoming holidays.
Get the good stuff
For more information and tips on how to marry pleasure and wellness, do subscribe to our newsletter.