Le Wand Massager Rolls Out Upgraded Version 2, Now Shipping
24 August 2017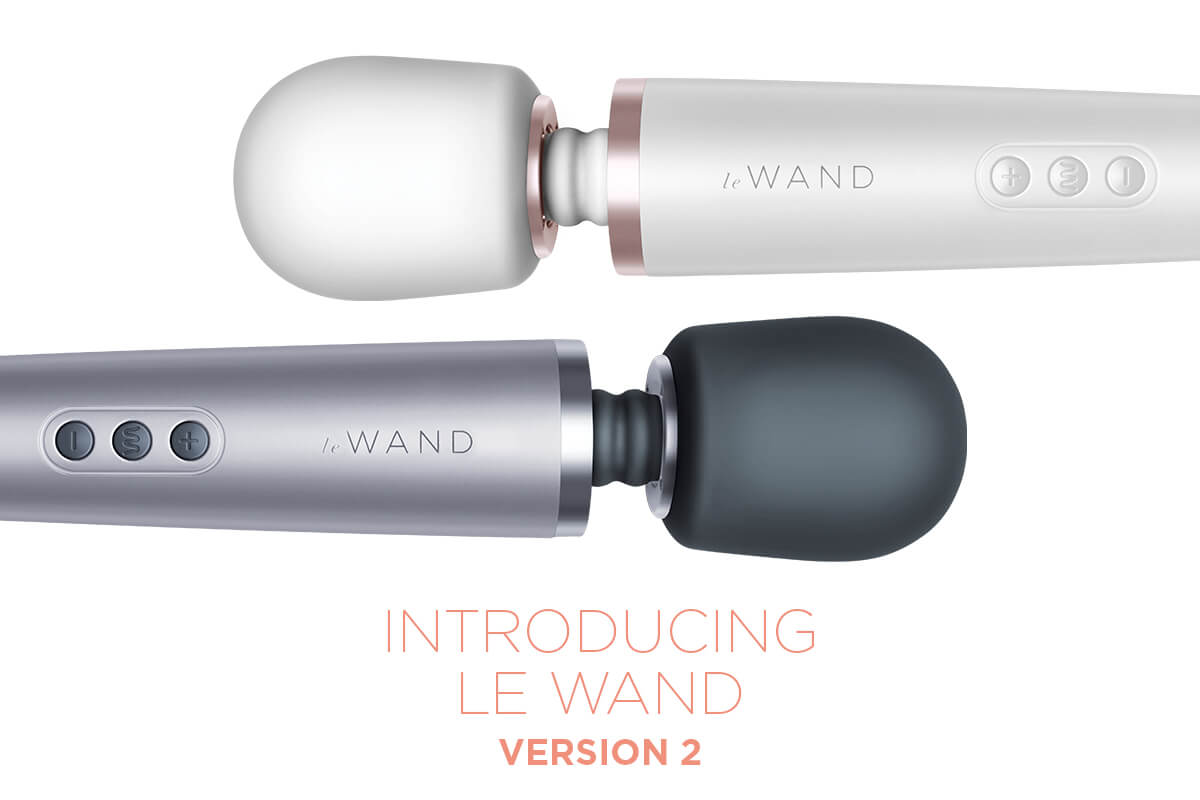 Improvements Include Plug-and-Play, Greater Range of Vibration and More
Aug 24, 2017 – Premium rechargeable massager Le Wand has been revamped to offer even greater power and versatility with the rollout of Le Wand Version 2, which is now shipping to resellers.
Le Wand Version 2 features a slew of improvements that take the user experience to the next level. Among them is its greater range of vibration that allows the wand to start at a lower speed and finish at a higher speed that has been made even more powerful than before with a motor that offers speeds that exceed 6,000 RPM.
Additionally, with Le Wand Version 2's new Plug-and-Play capabilities, users don't have to wait for Le Wand to recharge to enjoy it — simply plug in Le Wand to a wall outlet for powerful stimulation. Le Wand Version 2 now also comes with a universal changeable adaptor that includes U.S., U.K., E.U. and AU plates.
Le Wand Version 2 now features 10 click-through speeds that allow users to quickly find the perfect speed or it can be used variably as with the original Le Wand massager. While exploring the various speeds that Le Wand offers, users now have the ability to scroll in reverse to select their preferred speed. Simply hold the function (~) button for three seconds and release to go back to a steady vibration.
To make the Le Wand massager even more discreet to use, Version 2 features a improved internal structure that makes it quieter while in use.
"Le Wand is dedicated to delivering a luxurious experience and by enhancing its functionality, versatility and ease of use, Version 2 is sure to exceed users' expectations," Le Wand Founder & CEO Alicia Sinclair said.  "We took careful consideration of customer feedback and we think everyone will be pleased with the new and improved Le Wand Version 2."
Le Wand arrives as a one-of-a-kind complete set that includes the rechargeable vibrating massager along with one multi-use, disposable texture cover, a convenient travel case, and luxurious giftable packaging. Each Le Wand Rechargeable Vibrating Massager also comes with a one-year warranty.
Unlike any other wand massager on the market, the Le Wand also offers the Curve and Ripple weighted silicone attachments that allow for internal G-Spot and P-Spot stimulation and are perfect for men, women and all couples. 
Get the good stuff
For more information and tips on how to marry pleasure and wellness, do subscribe to our newsletter.