Introducing the Chrome Collection by Le Wand
13 August 2019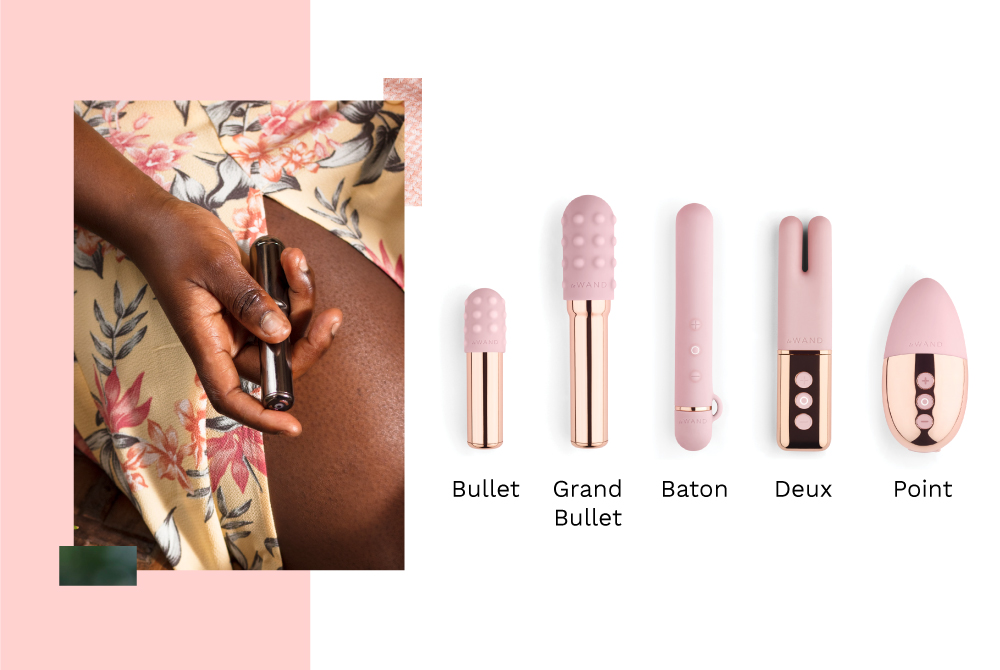 5 Powerful, Compact and Adaptable Vibes for Every Body and Every Occasion
Aug 13, 2019 – Woman-founded premium brand Le Wand has unveiled the new Chrome Collection, featuring five unique vibrators that are designed to please anytime, anywhere.
Le Wand's new collection of mini vibrators include the Deux, Point, Bullet, Grand Bullet and Baton. Each vibrator offers its own unique experience combined with powerful stimulation and thoughtful design. Le Wand's new additions will appeal to a wide range of consumers looking to invest in quality products — from vibrator novices to experienced pleasure-seekers.
Le Wand's latest additions to their award-winning product line are powerful, compact and versatile. Each vibe is discreet with distinct functions to satisfy a variety of different sensual cravings.
"As much of a success as our smaller Le Wand Petite has been, our fans have continued to ask for even more compact options, so naturally we wanted to meet that demand," Le Wand founder and CEO Alicia Sinclair said. "With the Chrome Collection, we're bringing Le Wand's high quality and thoughtful designs to our existing customer base and beyond by providing powerful products that are travel friendly and can hide in plain sight."
Like the other products in Le Wand's line of tech-savvy luxury toys, the new Chrome collection is made of quality materials; featuring body-safe chromed steel and premium silicone. Each model in the collection is USB-rechargeable and will be available in black or rose gold. A micro-suede travel pouch and user guide are also included.
In addition, the Le Wand Bullet and Grand Bullet come with a removable textured silicone sleeve and a textured silicone ring for even more ways to get creative and experience pleasure.
The Le Wand Baton features body-safe silicone construction with a soft, flexible tip, and also comes with the added textured silicone ring accessory.
Le Wand Deux features a twin motor design for amplified sensation in stereo. The double-pronged vibe is perfect for any kind of intimate play.
Le Wand Point is a contoured lay-on rechargeable vibe with a rumbly motor. The palm-sized Point features a flexible silicone tip that can be used for pointing stimulation to your every erogenous zone.
Get the good stuff
For more information and tips on how to marry pleasure and wellness, do subscribe to our newsletter.