Saved by the Vibe #5: Unicorn Wand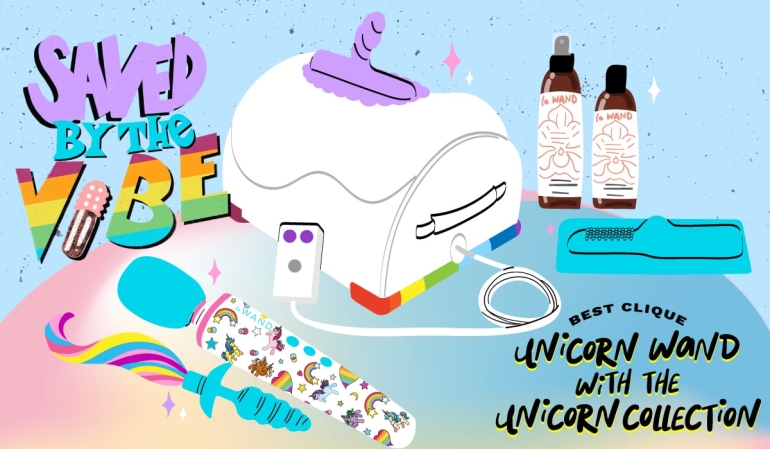 Last Updated: Oct 15, 2021
School's out for summer... allegedly! I haven't attended school in years and haven't perceived time through the lens of semesters since it was last required of me to do so, and to be honest? I secretly believe the "school year" is some kind of Mandela effect. We start the school year at a completely different time than the regular year? For no reason? Surely we would have thought of something better! I must be misremembering! Regardless, with the end of the school year comes the precious vessel with which we documented it: the yearbook. And while the school year itself is something I gladly leave in the past, I do insist on carrying on the tradition of superficial superlative ranking. This month is no different than last, our sta is simply the best. Best what? So glad you asked.
Best Clique: Unicorn Wand with the Unicorn Collection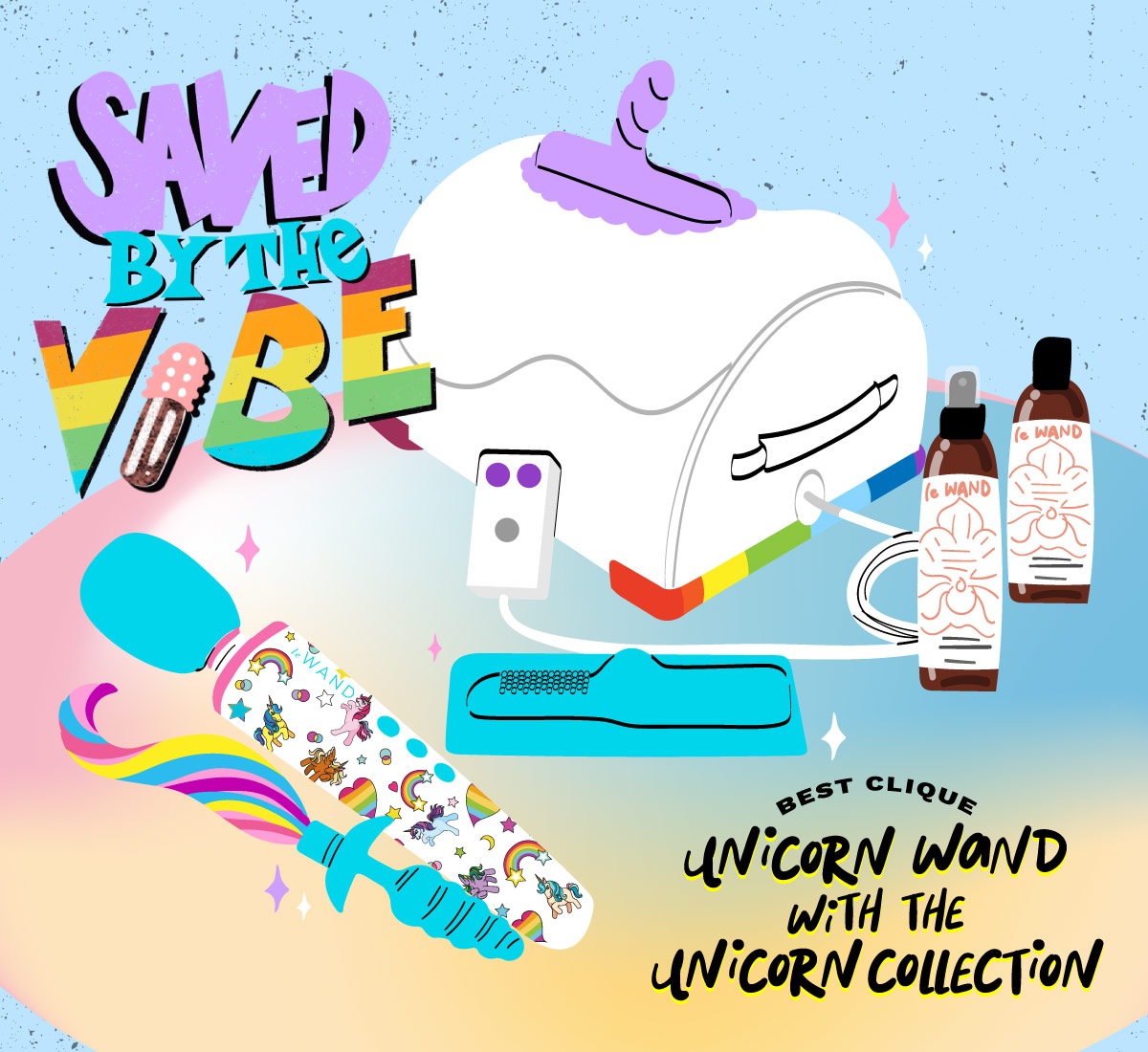 You are the company you keep, every good clique knows that. Le Wand's limited-edition Unicorn Wand runs with a stylish crowd and in this crew, everyone is the pretty friend. As a self-identified unicorn myself, (why find a partner when I can join in on the fun and none of the responsibilities of a relationship?), this clique is my Friends reunion. I don't care if you're a Monica or a Phoebe, I want to know if you're a Unicorn Plug or a Wand.
The best friends you'll have in your life are the ones whose excellence helps you achieve your highest potential, and the Unicorn Collection holds our babe Unicorn Wand to an incredibly high and hot standard so you know with her you're getting nothing but the best, satisfying and delightful pleasure. Like every popular clique, this group has the latest, most sought-after accessories that complete their lewks and maintain their spot at the top of the social food chain. Our Unicorn Wand wouldn't be caught dead without her silicone texture attachment for internal stimulation, her drawstring unicorn pouch for storage, or her keychain, stickers, and woven patch! (Think: phone, keys, wallet, but for a Unicorn vibrator. It's simply the necessities!) This clique is like the Plastics of sex toys. So, the Silicones. Royalty, nonetheless.