Stonewall, Stormé, and Those Who Rebelled for Our Rights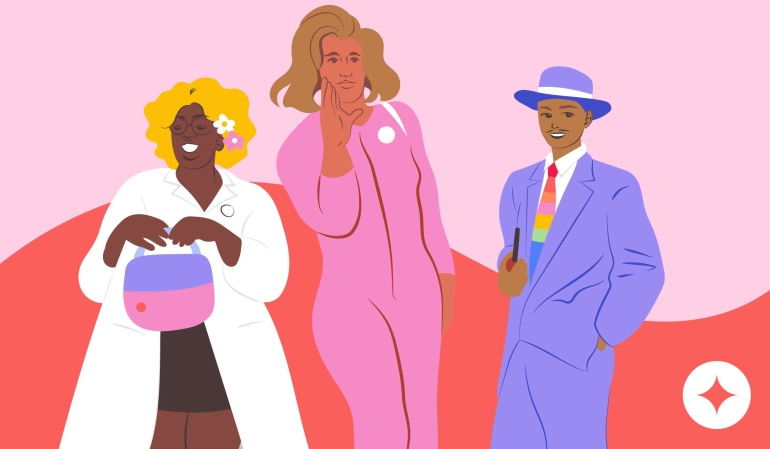 Last Updated: Jun 21, 2022
We all know the story – kinda. The Stonewall Riots popped off and the rest is history, right? With our Marsha shirts and our Sylvia quotes, we continue to hold the torch in our online fingers – and the pride in our hearts – for the way our elders fought back for what is, comparably, a much easier way of life for most of us. However, we still have a lot of work to do and one of the best ways to move forward is to look back. While we iconize our legends in the culture, maybe we should consider humanizing them. Their daily struggles, experiences, defeats, and victories are what built them into the kind of women that inspired the movements we still carry on with each year during Pride. As a way to honor them, let's think about the women who were seminal in the fight for equality as we know it today, and not just their status as icons.
Stormé DeLarverie
Who?
If that was your first thought… we definitely have a lot of work to do. Simply put, Stormé is credited with starting the fight that led to what we now think of as the Stonewall Riots. Oh, you thought that was Marsha P. Johnson? Nope. The police were always harassing the folks at Stonewall Inn. Stormé had had enough. The row with the police had been tit for tat for days, and Stormé caught the brunt of it, fighting four officers for ten minutes before they cuffed her, beat her, and started to shove her into the paddy wagon.
"WHY DON'T YOU DO SOMETHING?" She screamed at the crowd… and they did. According to afterellen.com, the only evidence we actually have of her presence is the lived experienced words of those who saw her, and her own recounting of her presence and thoughts around the event.
"It was a rebellion, it was an uprising, it was a civil rights disobedience— it wasn't no damn riot." – Stormé DeLarverie2
But who the heck was that?
Born in New Orleans to a Black mother and a white father, Stormé DeLarverie began performing as a man early on. While we know she was 93 when she passed, we don't actually know her birth date – and she, admittedly, didn't either. A butch lesbian, Stormé started off wearing male clothing only for her performances as a drag king but eventually started showing off her masculinity on the street, starting a trend. The outspoken performer was known to take any perceived oppression head on, protecting herself and her community. Stormé is the embodiment of "do no harm but take no sh*t", and she was well known for wearing a smile and pistol to prove it.
She lived many lives including performer, master of ceremonies, bouncer, and rumored mobster. She was loved by her live-in girlfriend "Diana", a dancer. Ever the romantic, Stormé is said to have always carried a photo of Diana as she built up a reputation that led to her being referred to as the Rosa Parks of Stonewall.12 Stormé passed in 2014, and in 2019 was an inaugural initiate into the National LGBTQ Wall of Honor inside the Stonewall National Monument.
Marsha P. Johnson
(TW: Mentions of SA, Suicide)
Unless you are a baby gay and have yet to make your first LGBTQIA+ friend, you have at least heard this name. Marsha "Pay It No Mind" Johnson was born in 1945 to Michael Malcolms, Sr., and Alberta Claiborne. One of seven children, young Marsha (deadnamed Michael) was raised in the Mount Teman A.M.E. Church and knew she loved wearing dresses as young as five years old. According to Marsha in the documentary "Pay It No Mind - The Life and Times of Marsha P. Johnson" she stopped wearing dresses because the other boys would try to get "get fresh" with her and try to have sex. Marsha, who believed sex was for married people, chose to abstain in her early life, especially after having been sexually assaulted by a thirteen-year-old.6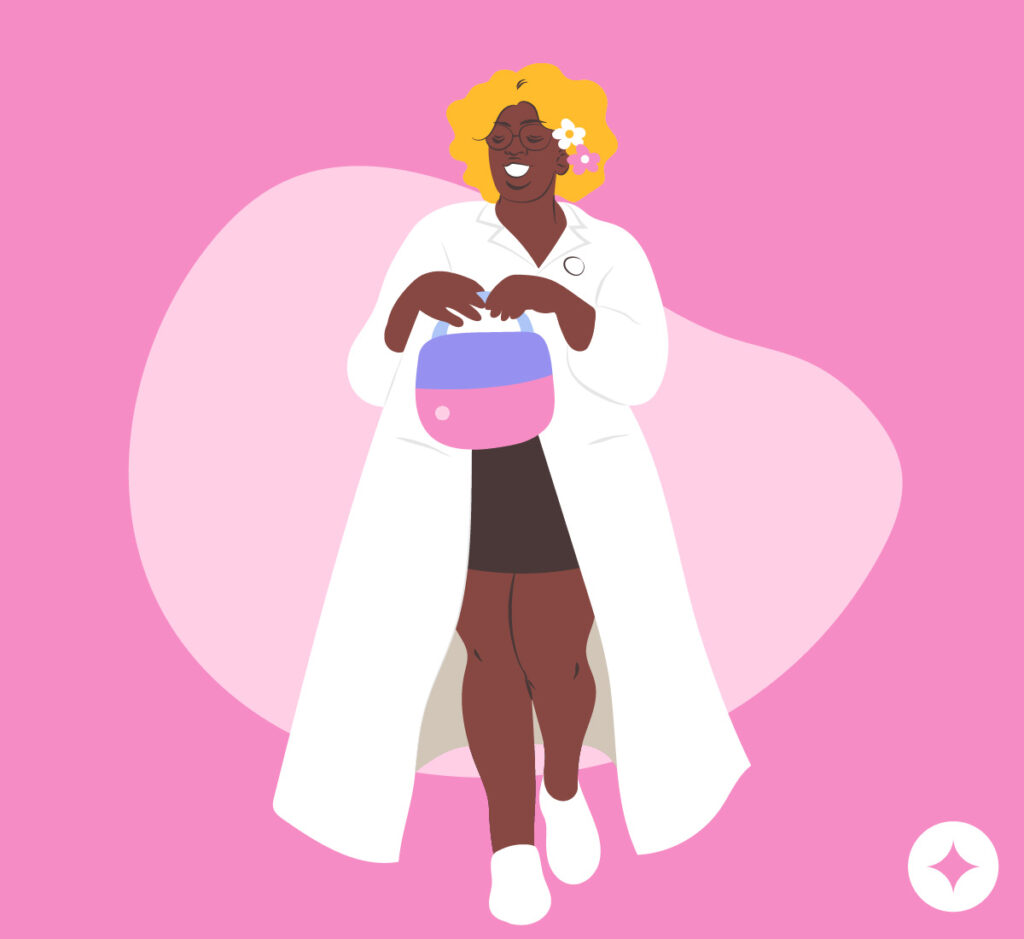 Marsha moved to New York to meet other like-minded people right after high school. She made her living as a sex worker and enjoyed doing drag. She became a mother-like figure to many of the other homeless street kids in her community. Although she was already an activist in and around Christopher Street, Marsha said she wasn't even there when the riots started. She had been uptown at a party and came down to Stonewall around 2 A.M. and saw that the building was already on fire.7
After the Stonewall uprising, Marsha joined the Gay Liberation Front, and the next year participated in the Christopher Street Liberation Day which we now know as the first Gay Pride march. Alongside her sister in the fight for equality, Sylvia Rivera, Marsha started Street Transvestite Action Revolutionaries (STAR) after having staged a sit-in at the famed New York University. Already quite visible in the marches and the movement, gay and lesbian rights activists didn't like the idea of "drag queens" being the face of liberation and banned them from the very same protest marches they started. STAR showed up anyway.3
Johnson and Rivera went on to start the STAR House. The original location was not long-lived, but they were able to start over many times in many other places. These houses impacted not only the lives of the kids they took in, but the community saw the care and effort they placed into creating a sense of family for otherwise forgotten children. But Marsha didn't stop there. She also acted as a caretaker for many of those stricken with the HIV virus and participated in activism with ACT UP! Organization, while battling her own AIDS diagnosis.
In 1992, Marsha's body was found in the Hudson River, not too long after the Gay Pride parade. Although there is more than enough information to have investigated her death as a murder, it was quickly dismissed as a suicide. By all accounts, Marsha wasn't suicidal, and there had been several reports that she had been harassed by robbers. She even had a significant wound in the back of her head. Despite numerous attempts to reopen the case, her death remains closed as a suicide.
"Saint Marsha", as she was known around the Christopher Street area for her love, passion, activism, and inclusivity, was a friend and a mother to everyone she met. She had her struggles with mental illness, homelessness, and survival sex, but she managed to shine her light for her entire life. That light is still felt today.
Sylvia Rivera
(TW: Child Exploitation)
Sylvia was born with the kind of courage that would make the lion in the Wizard of Oz back the f*ck up. Abandoned by her dad as a baby, orphaned by her mom when she was three, and eventually discarded by her grandmother, Sylvia (then, deadnamed Ray) hit the very mean streets of New York City. She was forced into child prostitution by the age of eleven and later taken in by the drag queen community - specifically Marsha P. Johnson.5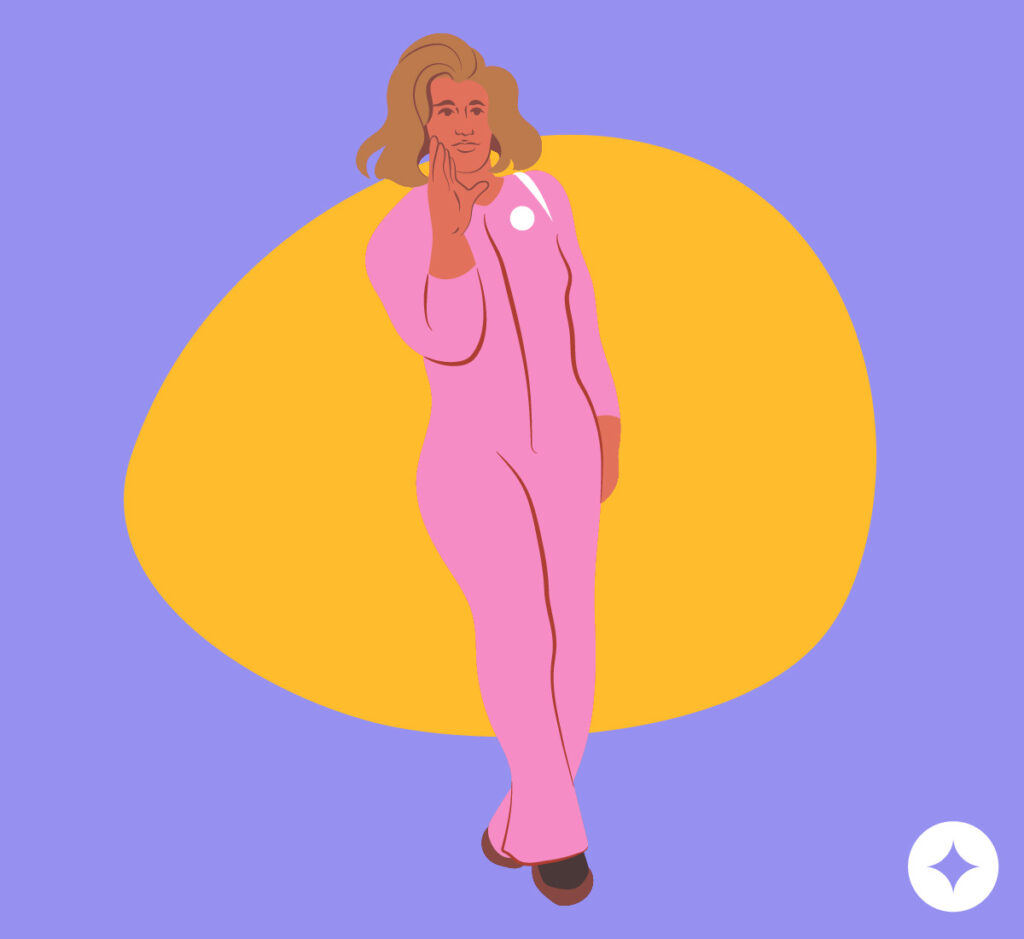 She knew who she was very early on (even if she didn't fully understand it), and became fast friends with Marsha. Marsha taught her to be proud of who she was and how to apply her makeup.3 Sylvia, like many others, even thought of Marsha as a mother figure. According to Sylvia, Marsha saved her life. 3,9,10
Much younger when she began her activism, we wouldn't hear very much from Sylvia until after the Stonewall uprising. There are mixed accounts as to whether she was actually present that day, but in the days to follow, she showed up to the fight. After the uprising, Sylvia and Marsha started STAR and later the STAR House.9
Sidelined by the increasingly mainstreamed presentation of the Gay and Lesbian organizations of the time, STAR began to protest the Pride parades by marching in front.3
"If it wasn't for the drag queen, there would be no gay liberation movement. We're the front-liners." – Sylvia Rivera4
Sylvia moved upstate to Tarrytown and ran a catering business with her boyfriend,13 later returning to New York nearly twenty years later. With a renewed passion, Sylvia spoke up for the people that mainstream society had left behind. People who, like her, were homeless, transgender, and/or addicted. She was a devout member of the Metropolitan Community Church of New York where she specifically doted on queer youth.11
Sylvia Rivera died at age 50 of liver cancer. She received most of her flowers for her activism posthumously, with art, podcasts, memorials, and community service projects created in her honor.
—
Getting to know the women behind the legacy, beyond the fame and flaws that made them who they were, shows the vulnerability of what it is to be poor, Black, Latina, femme, transgender, and struggling with mental health. These women pursued their dreams and accomplished things they were told they could not have access to. They created safe spaces even while needing spaces of their own, and in doing so, showed us that we can start where we are, with what we have, to create the spaces we need. We can cultivate the havens our youth need. In over 50 years since Stonewall, we've accomplished a lot, and lost far too many in the fight for equality - but we aren't done yet. May we continue with the blessings of the spirits of Stormé, Marsha, and Sylvia, and with any luck, at least a hint of their panache.
— A. Moon Johnson is a Sexual Culture and Wellness Writer focusing on LGBTQIA+ Communities
References
1 "#PRIDE2021 - June 28, 1969: The True Unadulterated History of the Stonewall Riots PDIDE 2021 - JLGBT HISTORY: June 28, 1969: The True History of the Stonewall Riots." Back2Stonewall, 27 June 2021, www.back2stonewall.com/2021/06/gay-history-the-stonewall-riots.html.
2 "It Wasn't No Damn Riot!": Remembering Stormé DeLarverie and Stonewall." AfterEllen, 28 June 2021, afterellen.com/it-wasnt-no-damn-riot-remembering-storme-delarverie-and-stonewall/.
3 Boomer, Lee. "Life Story: Marsha P. Johnson." Women & the American Story, wams.nyhistory.org/growth-and-turmoil/growing-tensions/marsha-p-johnson/.
4 Devaney, Susan. "Who Was Sylvia Rivera? Marsha P. Johnson's Best Friend Was a Fellow Pioneer." British Vogue, 13 June 2020, www.vogue.co.uk/arts-and-lifestyle/article/who-was-sylvia-rivera.
5 Feinberg, Leslie. "Street Transvestite Action Revolutionaries." Www.workers.org, 24 Sept. 2006, www.workers.org/2006/us/lavender-red-73/.
6 Transgender Warriors : Making History from Joan of Arc to Dennis Rodman. Boston, Mass. Beacon Press, 2005.
7 Kasino, Michael. "Pay It No Mind - the Life and Times of Marsha P. Johnson." YouTube, 16 Oct. 2012, www.youtube.com/watch?v=rjN9W2KstqE.
8 Marcus, Eric. Making Gay History: LGBTQ Oral Histories from the Archive. Making Gay History, 2 Mar. 2017, radiopublic.com/making-gay-history-lgbtq-oral-hi-GqRA95/s1!2759d, disc Season 2, Episode 1. Accessed 6 June 2022. Podcast. Linked is the original podcast. Annotation refers to Making Gay History page where podcast is featured and transcribed.
9 "Marsha P. Johnson's Connection to the Village AIDS Memorial." Www.youtube.com, www.youtube.com/watch?v=Pg_Ac0kDsPg&t=110s.
10 Rothberg, Emma. "Sylvia Rivera." National Women's History Museum, Mar. 2021, www.womenshistory.org/education-resources/biographies/sylvia-rivera.
11 "Sylvia Rivera's Obituary." Web.archive.org, 19 June 2006, web.archive.org/web/20060619122836/www.sylviasplace.org/sylvia_obituary.htm. Accessed 7 June 2022.
12 Tashjian, Rachel. "A Brief History of Stormé DeLarverie, Stonewall's Suiting Icon." GQ, 27 June 2019, www.gq.com/story/storme-delarverie-suiting.13 Tourmaline. "Randy Wicker Interviews Sylvia Rivera on the Pier." Vimeo, 31 Jan. 2012, vimeo.com/35975275. Accessed 7 June 2022.