|
Couples Play
|
Self Care
Cannabis Sex: 9 Ways to Get Your Pussy Stoned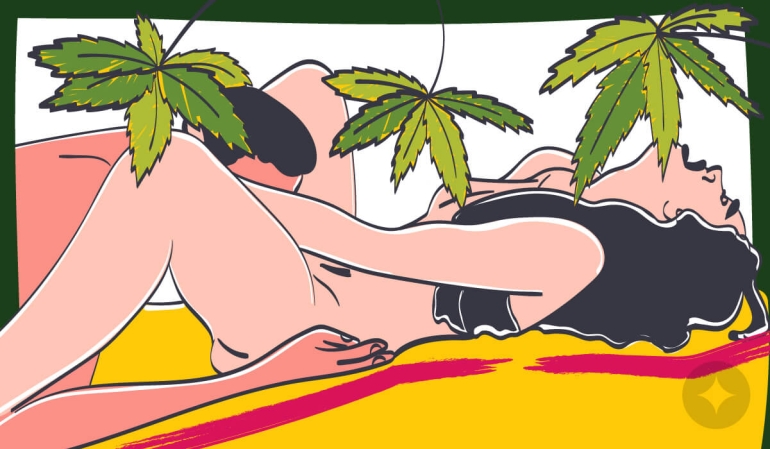 Last Updated: Jun 18, 2021
And as 4/20 approaches, most cannabis connoisseurs are busy making plans, from cannabis-infused cuisine to an elevated dance party, to your standard Netflix and chill night in.
Cannabis has a long history as an aphrodisiac, and as our legalities expand with our minds, there are more ways than ever to engage sensually with the worshipped cannabis plant.
From cannabis suppositories to pleasure sprays, to old-fashioned inhalation, here are 9 ways to get your pussy high. When we say high, we mean feeling good, so from regular cannabis in legal states who want to smoke a joint before sex to CBD topicals everywhere meant to relax and soothe, we have you covered.
1. Try a cannabis pleasure spray.
Cannabis companies such as Foria, and Velvet Spring, create THC pleasure sprays. Foria Pleasure is available in Colorado and California.
To use Foria Pleasure, you spray a few spritzes on your vulva prior to sex. The cannabis increases blood flow to your genitals, which increases pleasure and sexual stimulation, without getting your mind high, only your pussy.
A THC pleasure spray can also decrease pain and enhance your orgasm. So, if your partner is going down on you, or you're enjoying a self-pleasure night in and masturbating with Le Wand, expect an orgasm out of this world!
One quick note: Applying THC pleasure sprays won't get you high. However, if you eat it, or your partner eats it off your body (aka, if you turn your pussy into an edible) you can get them stoned.
2. Get in the mood with a tincture.
After a long day of work, sometimes we need help to transition from work mode to, well, sex mode.
A CBD tincture, such as Select CBD Lavender Drops, which are available everywhere, can be placed directly under the tongue or added to a beverage of your choice.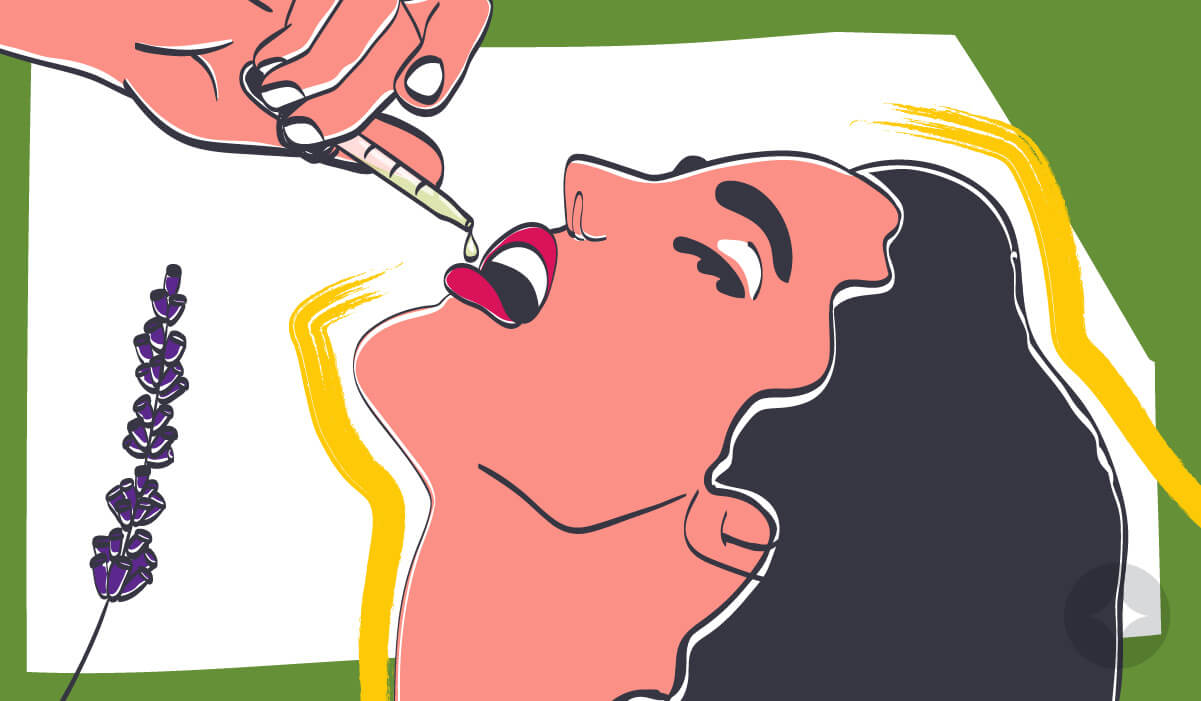 After letting the calm flow throughout your entire body, relax with an orgasm with the help of this lavender-colored mini vibe.
3. Make your own cannabis lube.
If you enjoy pleasure sprays such as Foria, you can make your own at home with the aid of a LEVO oil infuser -- This device allows you to blend any oil and herb, and if you live in a legal state, opt for cannabis, of course.
If you're in a fluid bonded relationship, meaning you have both been tested and are aware of one another's status, and don't use condoms, oil is a safe lubricant.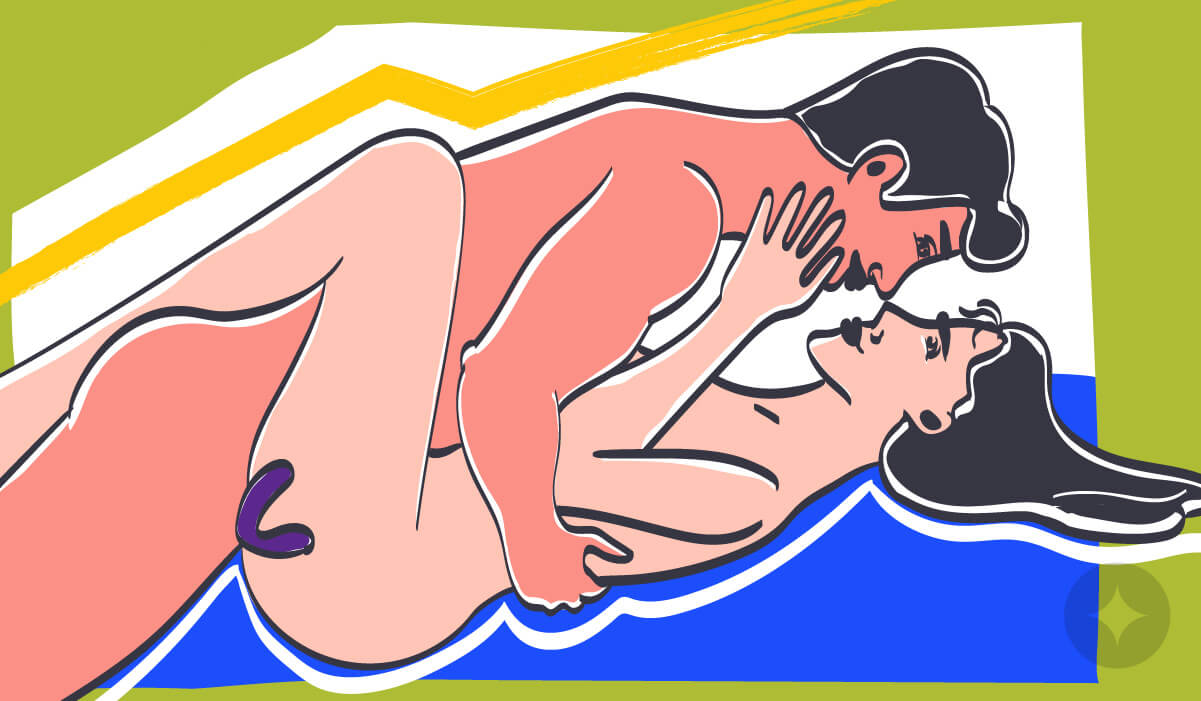 Oil can break down latex barriers, so stick with water-based lube or silicone-based lube if you're using condoms. But depending on where you live, you can make your own cannabis-infused lube, or vanilla-scented coconut oil lube, and enjoy a sexual experience heightened by a couples sex toy such as the We-Vibe Match.
RELATED: Why everyone is losing their minds over coconut oil lube for sex!
4. Have stoned sex.
Sometimes you just want to be lazy and share a joint with your partner. Perhaps you're a cannabis user who prefers the old-fashioned way over devices and infused oils.
Enjoying cannabis is a whole-body experience, and cannabis aids in emotional processing, which can make you feel closer to your partner.
When it's time to move to the bedroom, and as the vast majority of people with vulvas need clitoral stimulation to come, don't forget your Le Wand Petite, which is perfectly sized to add to partnered play.
5. Use a cannabis suppository.
Foria makes more than pleasure sprays. They also created vaginal suppositories made from THC/CBD that provide pain relief when you're on your period.
Do you live outside of Colorado or California? Foria has your back with the Basics Suppositories, which are made with CBD to also provide pain relief.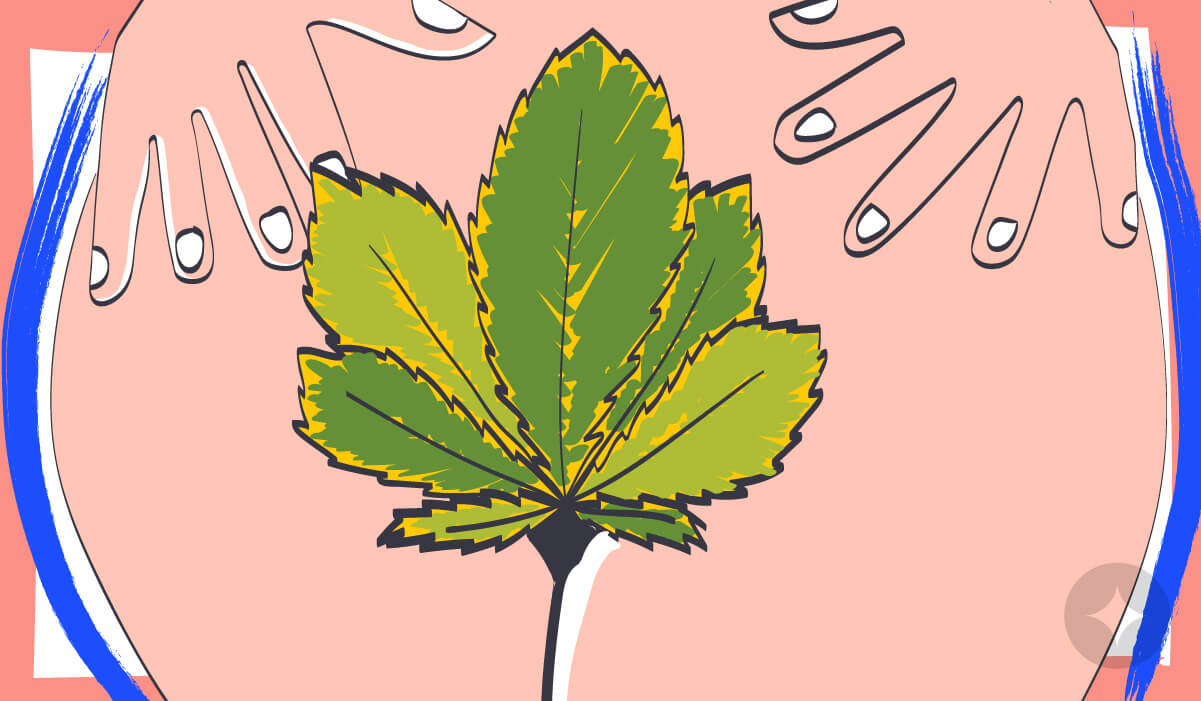 Do you know what else can help relieve menstrual cramping? Orgasms. So after you've inserted a cannabis suppository, why not try the Le Wand Shiatsu? It's a deep tissue massage attachment that can make you come and relieve pain.
6. Use a cannabis candle.
Ready to set the mood? Utilize candle lighting, a seduction move that's probably been around since humans discovered fire.
Uplift the sensual experience by lighting a luxury cannabis candle from Malin + Goetz. Then proceed to get your pussy high with your vice of choice, from cannabis to orgasms, or both.
If you're setting the mood for a partnered night in, why not go all out and try the whole complete Complete Le Wand Pleasure Set.
7. Enjoy edibles.
Edibles, when dosed correctly, are one of the best ways to experience stoned sex. Why? They provide an exceptional body high and therefore enhance those senses.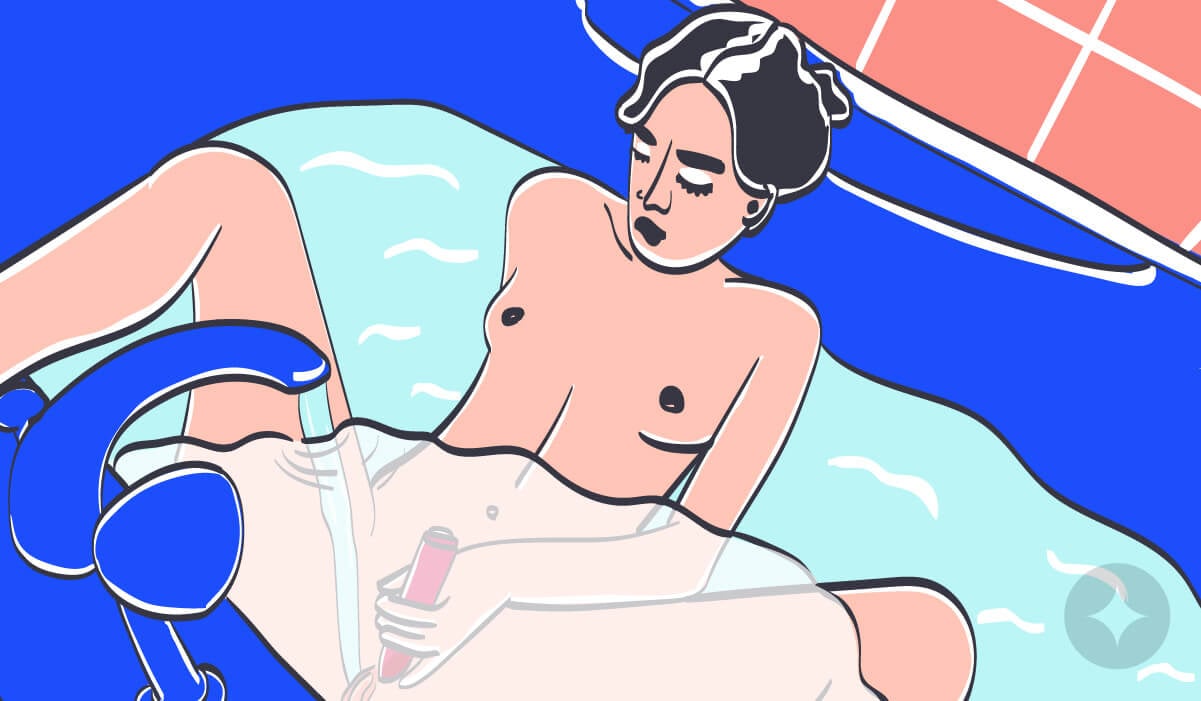 So, if you live in a legal state, enjoy an edible of your choosing, and then try out those heightened senses by taking an erotic bath. The We-Vibe Tango X vibrator is 100% percent waterproof and is perfect for your next aquatic adventure.
8. Have a cannabis massage.
Cannabis can reduce inflammation, pain and relieve sore muscles. Have your partner give you a massage, and should you like, you can add a Le Wand for a happy ending.
Papa and Barkley make wonderful Releaf Balms, both with THC, and in CBD for those in non-legal states, that will cure what pains you and relax your body and mind.
9. Soothe those tired eyes.
It's okay if your pussy wants to depuff your eyes after staying up all night having orgasms.
If you're running on empty from too much stoned sex, and want to utilize the same plant to soothe under your eyes, try a CBD-infused eye cream.
And, while you're engaging in the aftercare of a 420-friendly orgasm fest, don't forget to clean the toys used with an organic sex toy cleaner.