A Complete Guide: Wand Safety and Care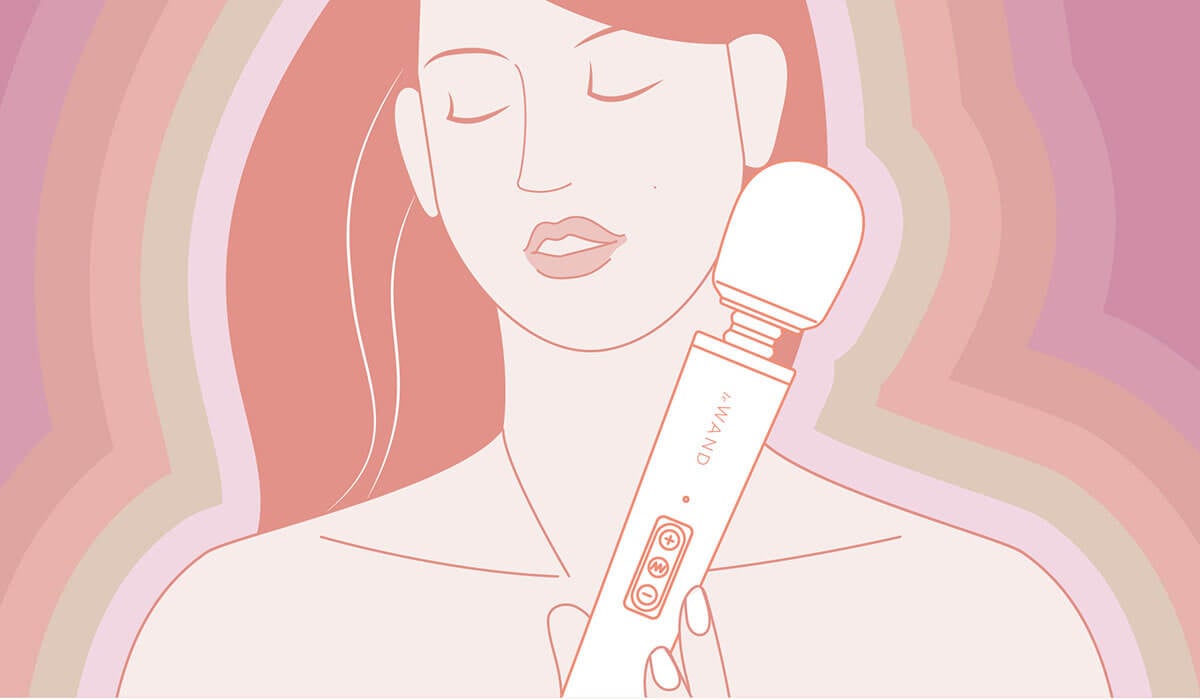 Congrats on purchasing your very own Le Wand!  A vibrating wand massager is a great all-around vibrator and body massager.  It's likely going to become a regular part of your self-care/ self-love routine, so you'll want to protect your new bestie.
Proper cleaning, use, and storage will keep your Le Wand functioning optimally, help you avoid any potential harm, and ensure a safe and enjoyable experience.  Here are our tips on how to keep your Le Wand in tip-top shape.
Wand care #1: body safety 
Rest assured, all Le Wand products are made of certified body-safe materials. There are no toxic materials that can be transmitted to your body from either the wand or any of the optional accessories. We use a premium, silky-smooth silicone for the wand head, as this is the part of the wand that touches your body. One of the wonderful attributes of silicone material is that it's nonporous, which means that bacteria and other contaminants aren't absorbed.
Sharing your wand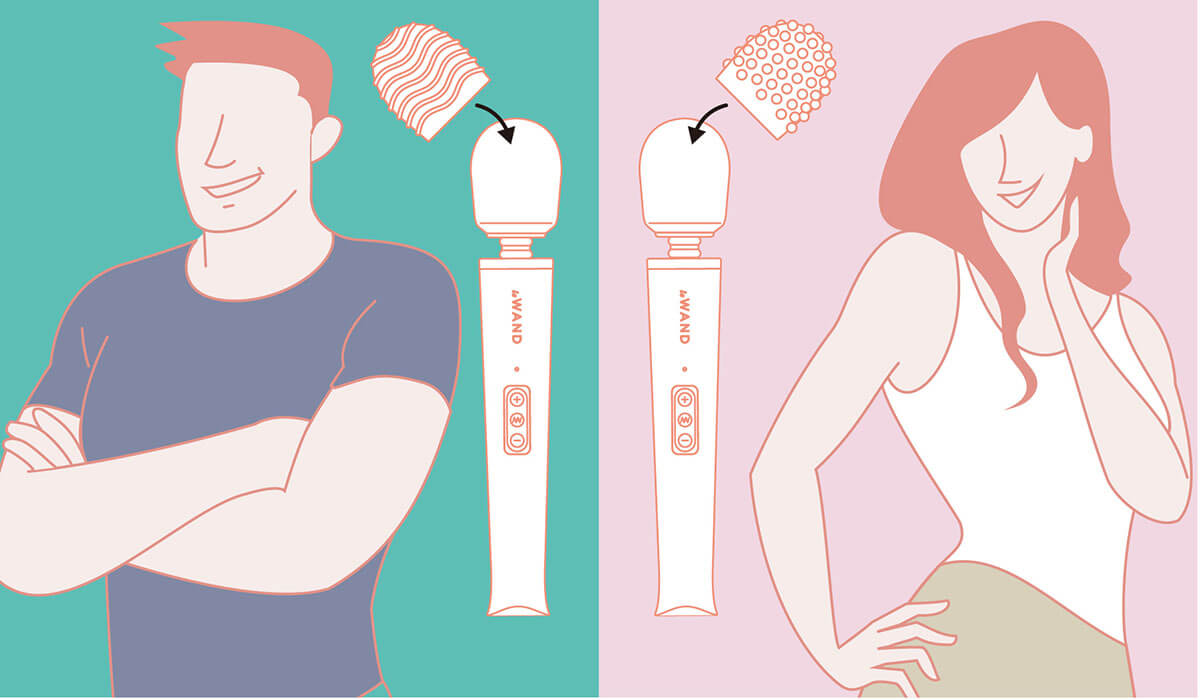 During sex-play, it is possible to spread bacteria if you share your toy.  While ideally it's best to use your own toy, we know many people enjoy sharing their good vibes with a partner. So, if you share, consider covering the wand head with the included texture cover or with a condom. Texture covers are a great overall accessory to protect the wand for sharing. They are very useful if you are on your period, prefer a lubricant or massage oil that is not compatible with the silicone head, or want to use the wand on a non-intimate area of the body such as your feet. These covers can be used multiple times, although they should be thrown away and replaced once they start to wear out or begin to tear (typically 5- 10 uses).  Be sure to wash thoroughly between uses.
Remember, you should not go from anal to vaginal play without first thoroughly washing your product or changing the texture cover or condom.  You can, however, go from vag play to butt play with no issues.
Choosing the right lube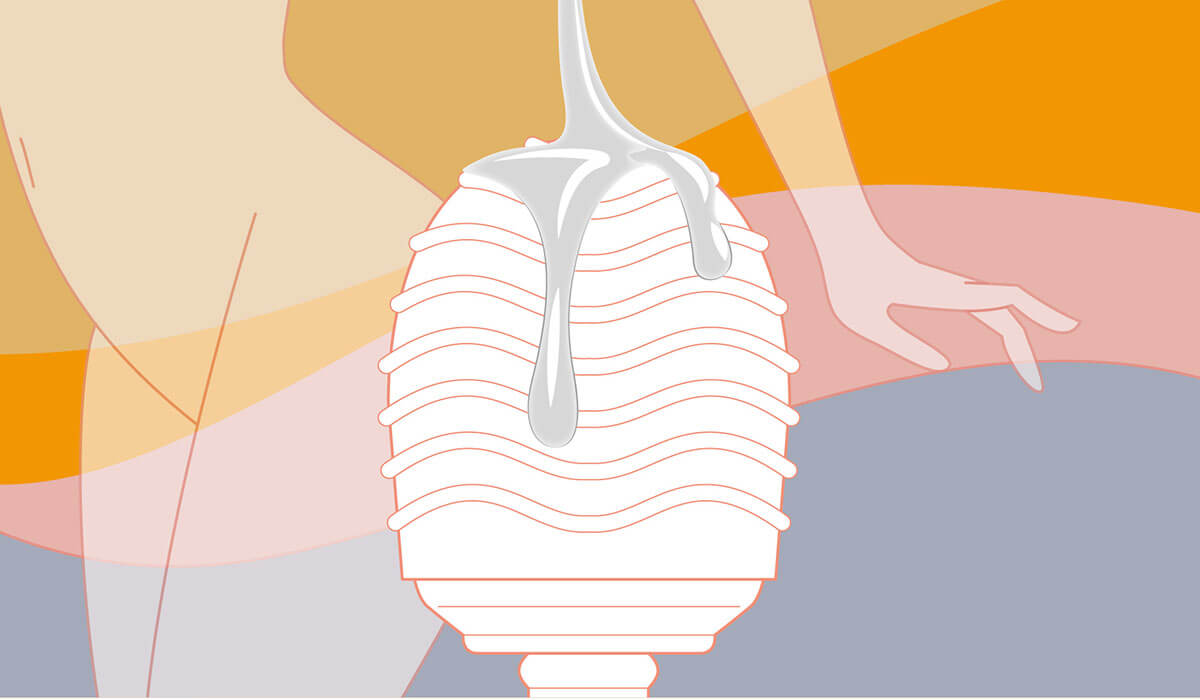 Lubricant is a great addition to playtime because it may further prevent infection.  Body-safe lubes help provide create a smooth "glide" during penetration, which decreases the risk of vaginal or anal tears and micro-tears. Intact skin is one of your best defences against infection-causing bacteria.
Using a body-safe lubricant is key, since lubes containing ingredients like glycerin and toxic preservatives can irritate your skin and cause an altered vaginal environment, which increases the likelihood of vaginal or anal tears and consequently raises the risk of infection (see lube article). Remember to only use water-based lubes directly on the silicone head of Le Wand. The direct use of silicone lubes can cause product breakdown, change the shape of the silicone, and will (sadly) void its warranty.   
Try our sex-educator tested approved System Jo Agape Water-based Lubricant, which checks all of the above boxes.
Wand care #2: safe cleaning
Le Wand products can be cleaned either with our sex-educator tested and approved JO® NATURALOVE ORGANIC TOY CLEANER or a mild soap and warm water.
JO® NATURALOVE ORGANIC TOY CLEANER is a USDA Certified Organic product that features a formulation of 95% pure ingredients, providing a natural care option to hygienically cleanse your Le Wand products. The organic lemon fruit extract works quickly to keep your toys ready for play and improves the lifespan of your item. JO® NATURALOVE ORGANIC TOY CLEANER is a soap-free formula and does not contain any alcohol, triclosan, or sulfates. It is safe for all toy materials and gentle on hands during use.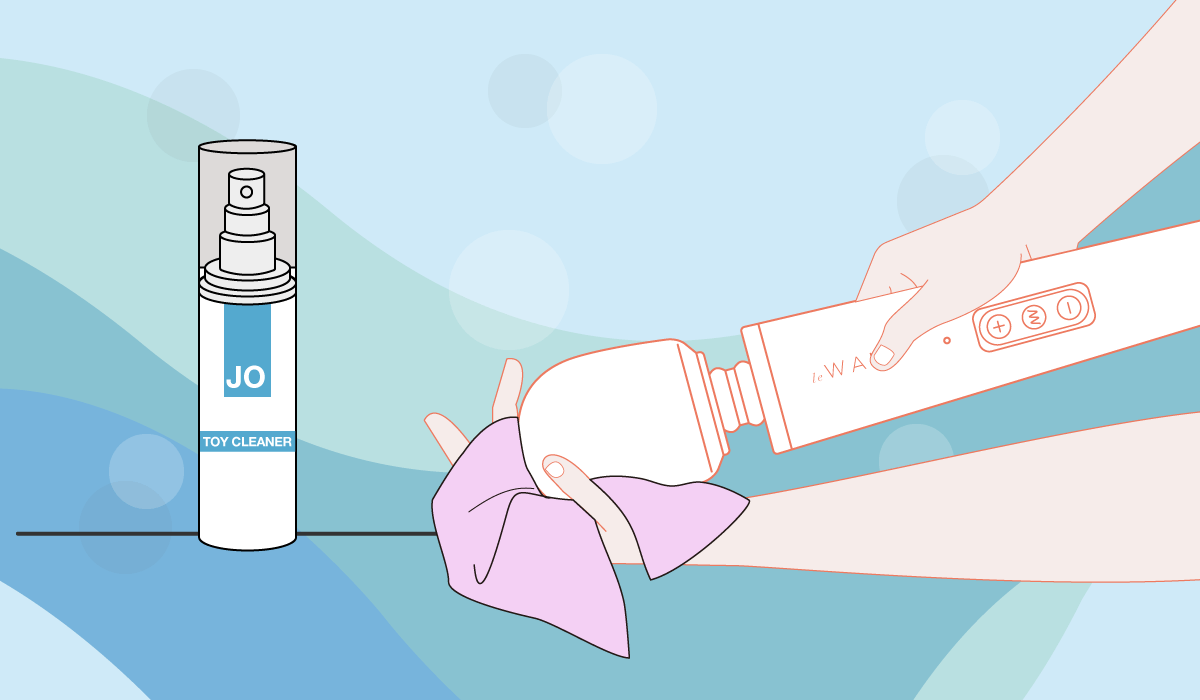 When using soap and water, use a mild, unscented hand or dish soap. Avoid soaps that contain oils or moisturizers, as they can break down the product. Additionally, studies have shown that it is unnecessary to use antibacterial soaps, because their use has been found to be no more effective in killing germs than a 15-second scrub with plain soap. Antibacterial soaps (usually containing triclosan or triclocarban) can also leave a residue that is not only irritating but can potentially disrupt the endocrine system, weaken the immune system, and cause birth defects and cancer.
Keep in mind that the body of the Le Wand Vibrating Massager is not waterproof. Submerging the wand in water during cleaning or playtime will damage it and void the warranty (note: Le Wand attachments alone can be submerged in water).   
Wand care #3: safe storage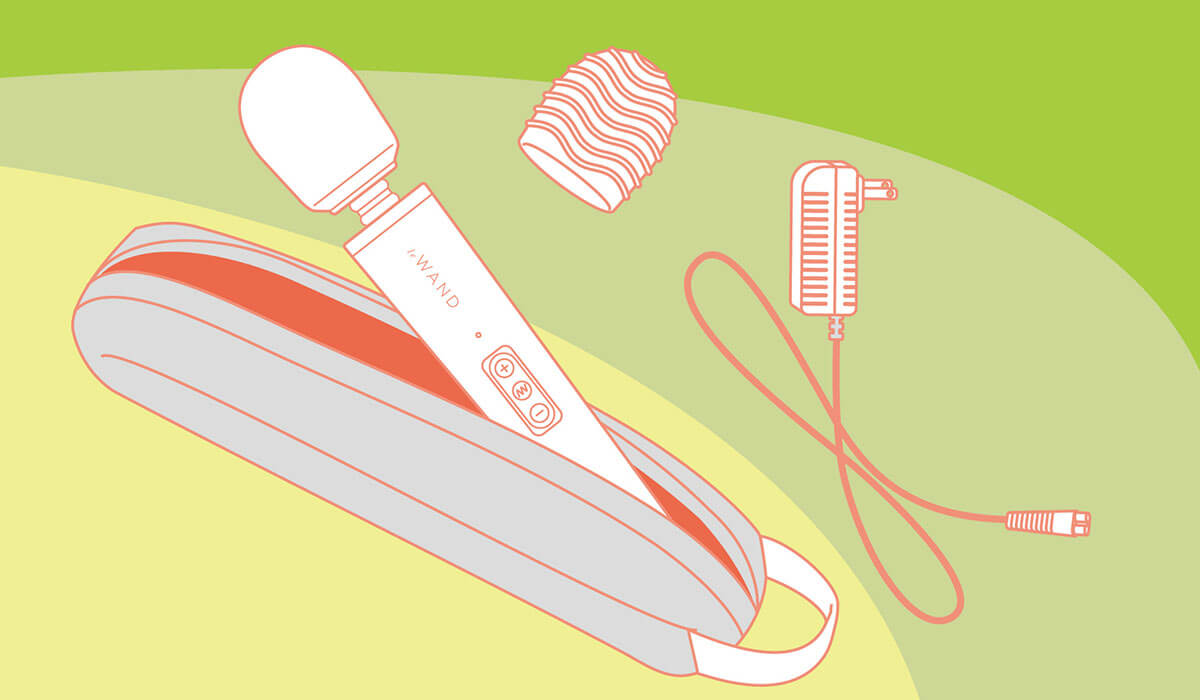 Before you store your Le Wand products, it is crucial to thoroughly wash them and allow them to dry completely.  Doing this is essential to avoid the growth of mould and mildew. 
Additionally, we do not advise storing toys randomly in drawers, as they can collect dirt and dust. Keep your Le Wand Massager in the storage bag.  Fortunately, Le Wand comes with its own case, but for toys that do not, zip lock bags, makeup bags, even dust bags work well. Once covered, toys can be stored together in a drawer or another desired location.
Extreme temperatures can cause product destruction. Store your beloved buddies in a cool and dark place.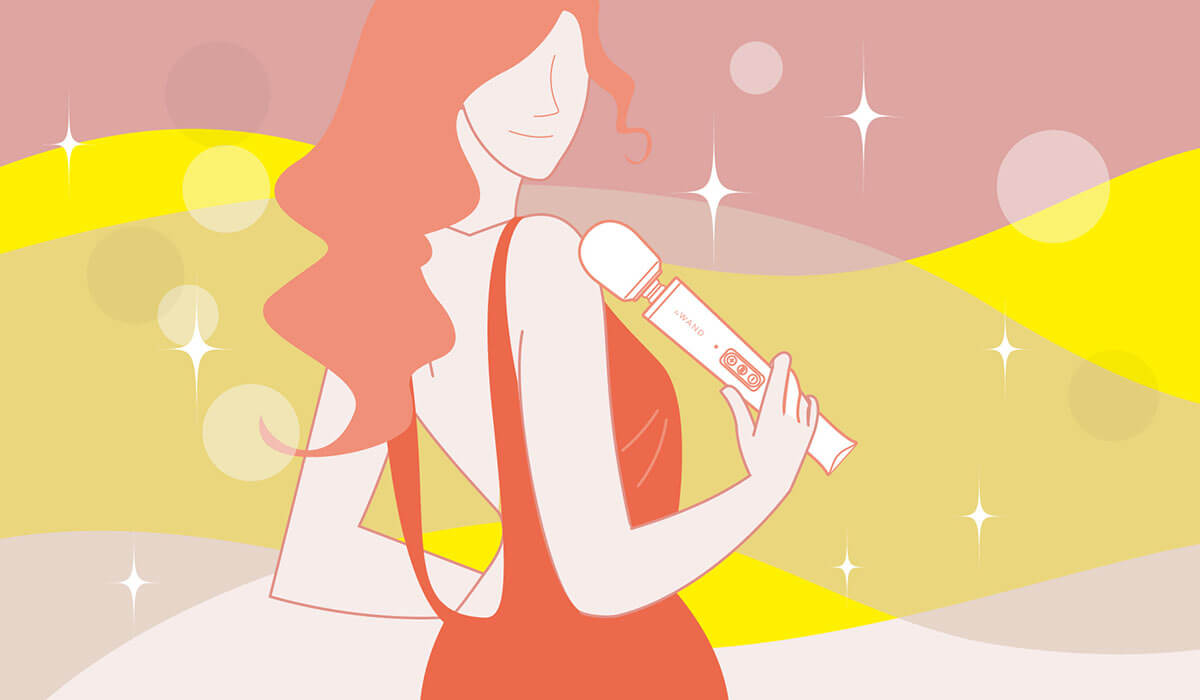 Now that you've got the roadmap to safely using, caring, and storing your product, we wish you many years ahead of fun and enjoyment.  After all, that's what Le Wand products were created for. 
Get the
good stuff
For more information and tips on how to marry pleasure and wellness, do subscribe to our newsletter.