How to Use the Le Wand Petite Attachments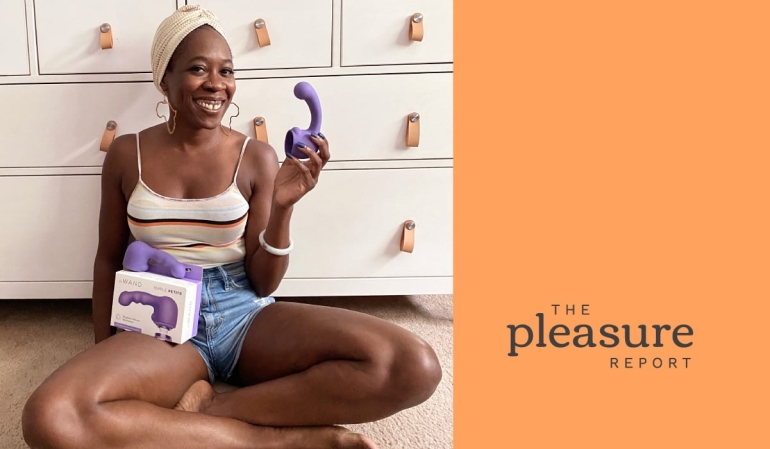 Last Updated: Jul 19, 2023
It's getting hotter and deeper into the summer season, and folks are becoming more curious about how sex toys can not only provide pleasure but also cool them down.
Le Wand Petite
So, here's the scoop... we all know about the Le Wand Petite, right? No? Well, it's the bees-knees of all wands. It's shower-friendly, compact, USB rechargeable, and amazing with a powerful motor.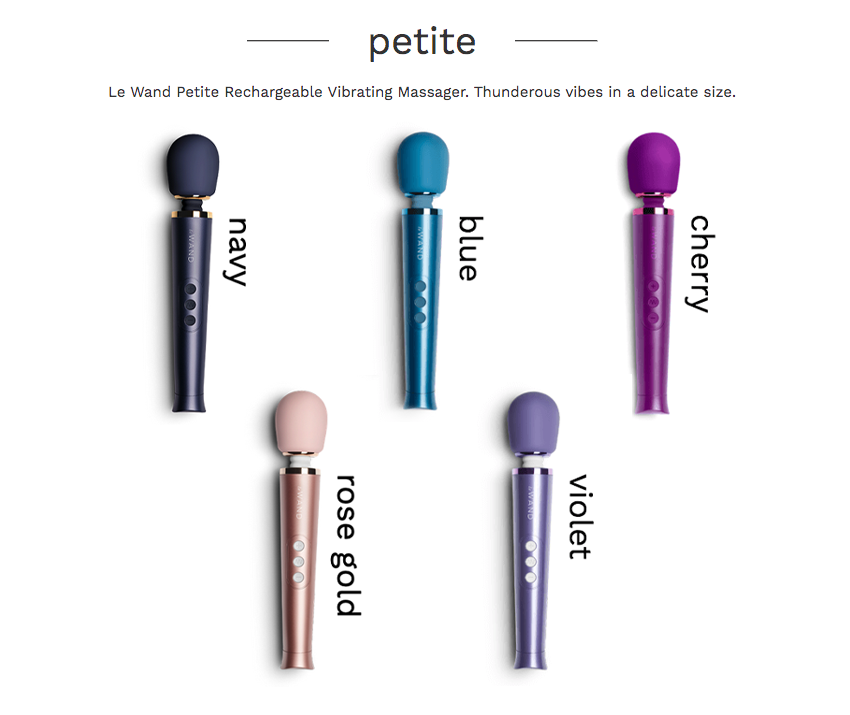 Think of rumble vibrations drumming at your fingertips. Think of sexual pleasure in the most luxurious colors of Navy, Blue, Cherry, Rose Gold, and Violet. Think of the divine right where Le Wand Petite becomes your travel-friendly service. And maybe even for those nights where sexual karaoke can be your microphone to serenading yourself or your honey. Sing free, my friend!
But there's a misconception that I've been hearing lately. Some folks think the wand's head is there to play inside your body. Well, I'm here to report that is simply incorrect! Why? Because there are attachments with the Le Wand Petite that give you the ability to do just that!
Le Wand Petite Attachments
Yes, my friends, I'm telling you there are five Le Wand Attachments for the Petite that allow you to insert and feel the vibrations inside your body, creating a wonderful sense of pleasure and hitting all the spots and all the spots! I'm talking about the elusive G-spot, the P-spot, and the A-spot, without considering everything outside the body that warms up during foreplay.
These five silicone petite attachments give you a bang for your buck and that really sweet gift allowing for inside and outside the body play, as well as titillating vibrations from the motor to the tip. Accessibility, flexibility, and mobility.
Curious to know which of the Petite attachments would be best for your body? Here are some suggestions, tips, and tricks!
Let's talk about Petite Ripple. This attachment is designed as a three-in-one insertable toy. Each bead allows for a great feeling of stimulation inside the vulva or the anal canal. The cool thing about this attachment is that these beads are "ribbed for our pleasure" as they move in and out of the bodies. You get a strong sense of pressure massaging the top of your vulva or inside your sphincter. This product is the one that is going to create a lot of stimulation and movement, so enjoy the pleasure of thrusting in and out. At your own speed, of course.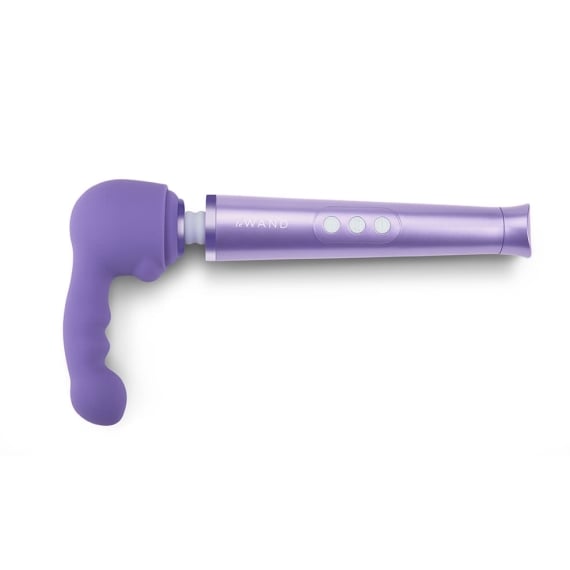 Consider this attachment as another anal play device. Its bulbous head and undulating shaft make it a great option for targeting the P-spot and activating the nerve endings in your sphincter.
Do you see that nice bulbous bit on the head? Allow that external point to pleasure the perineum or for some clit stimulation. Worried about size? Consider the diameter of the Petite Ripple Attachment almost two fingers wide, which can be your guide into penetration if and when you're ready to indulge in anal play. Just think of the Ripple as twice the size of your knuckle. Let it ride!
Curve is designed for those more into a stationary insertable toy. Think of it as playing with your favorite fingers or dildo or any kind of phallic-like shape placed inside your body happily rested on one of your erogenous spots. This allows you to work on your magic squeezing using either your butt Kegels or vaginal Kegels.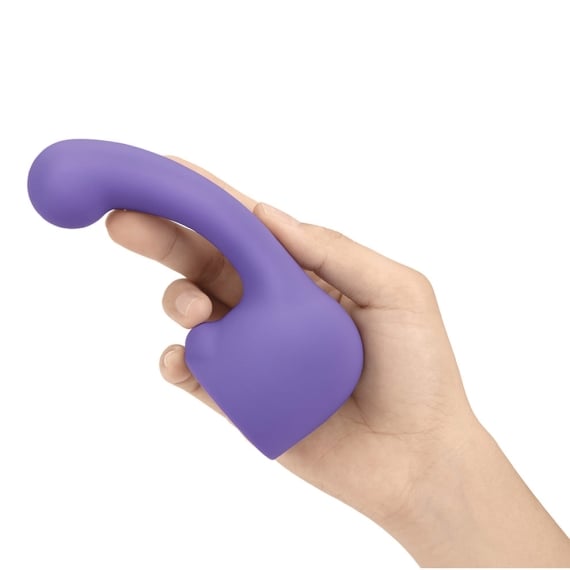 Gently tap on the targeted spot you want to arouse. Enjoy a plethora of orgasm experiences with the vibrations and patterns as you rest onto the clitoris, gooch, or testicles using the sweet bubbled point on the head. Rest up, lay up or stand up, the Petite Curve Attachment stimulates the A/G/P-spot to deliver an orgasm without much movement.
The Glider is for those looking for a combination of internal and external stimulation with deep insertion. The weighted tip gives a feeling of fullness that rocks the G-spot with vibration, while the textured ripple on the head base targets the clitoris.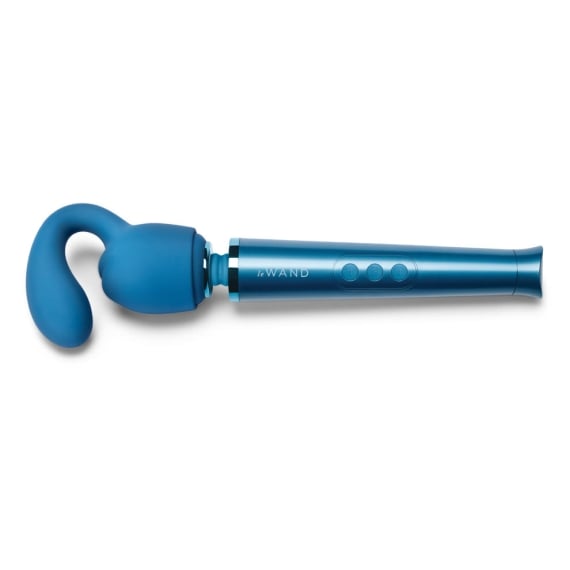 This attachment is fantastic for those looking to achieve a blended orgasm or to practice edging with a vibrator.
For those looking to customize your pleasure, bend and swerve with the Flexi. Our only attachment featuring a posable shaft, the Flexi's sweeping curve can be bent and adjusted for whatever angle suits your stimulation.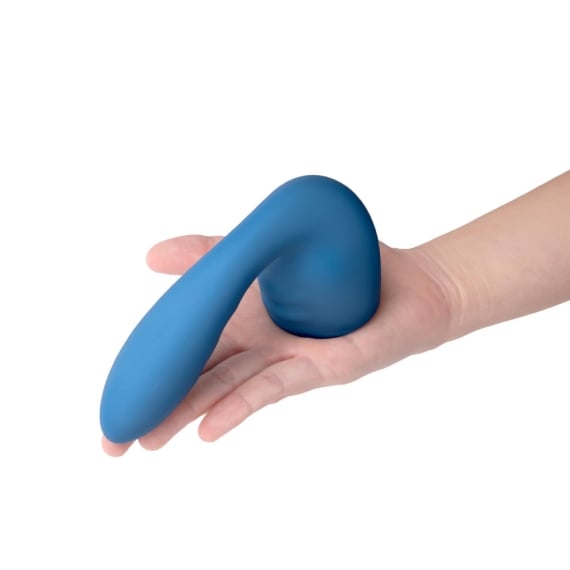 The bulbous head can be angled for precise targeting of the G-spot, P-spot, or A-spot and features a ripple texture to massage your labia or rim.
RELATED: Learn how to squirt from clit stimulation!
The Dual attachment turns your Le Wand Petite into an instant rabbit vibrator. With an external clit stimulator, this attachment provides dual contact stimulation that leaves no zone unsatisfied.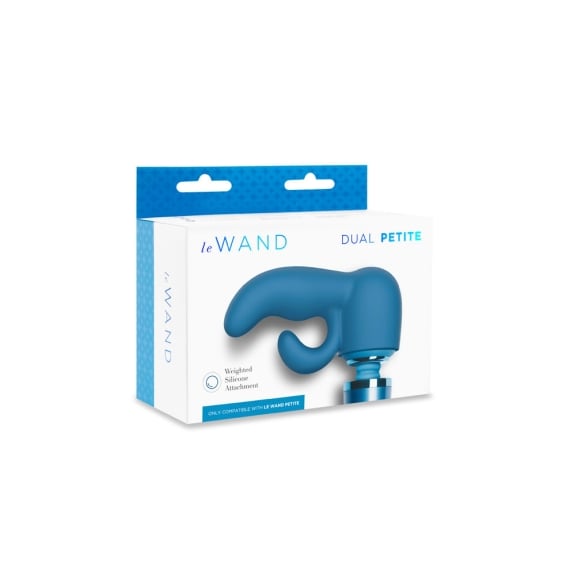 OK. So, hopefully, now you've considered buying your Le Wand Petite with either one or all attachments listed above. So Tracy, now having bought these products, how in the heck am I going to use them?
How to Use the Le Wand Petite Attachments
For him/them, have your partner face away from you. Use your Petite attachment to enter them from behind. Stroke the penis and massage the testicles to increase stimulation and blood flow to their erection.
For her/them, repeat the same steps entering either the vagina or the bum and massaging the vulva or rim simultaneously. Heterosexual couples can create a double penetrating experience by entering one hole with the attachment and the other hole with the penis.
Frequently Asked Questions
What are the Le Wand Petite Attachments made from?
These silicone petite attachments are made from 100% body-safe and non-porous materials. They are phthalate-free, vegan, and easy to clean.
What lube should I use with my Le Wand Petite Attachments?
Water-based lube like our Natural Intimate Lubricant is highly preferred as it won't stick to and degrade the silicone. Feel free to use as much lube as you want with your Petite attachments. The wetter, the better! And remember, silicone lube on a silicone toy is a big no-no.
FIND OUT: Why sex educators love using coconut oil for sex!
Will the silicone attachments dull the intensity of the vibrations?
The non-hallow and dense silicone points on these Le Wand Petite Attachments carry vibration from the motor directly to the end, creating waves of stimulation in every spot while ensuring the intensity of the vibrations.
How do I go about cleaning my Le Wand Petite Attachments?
Once you receive your new attachments, wash them with a wet cloth and mild soap. Rinse before using.
You can also sterilize them by blanching them with hot water or using a UV Sterilizer Pouch. Once you've used your Petite attachments, repeat the same steps and place them in a cool, dry place. A neat trick to clean your attachments (should you like to remove any unwanted scents) is to use lemon citrus before or to spray an organic sex toy cleaner before and after.
The best aftercare treatment? Place the Petite attachments in a bowl of hot water. Place a few drops of lemon or the toy cleaner into the bowl. Submerge the attachments and wash thoroughly with a cloth. Towel dry them, then sterilize with the UV pouch should you wish, and store them in a cool, dry place.