Ask Eva April Survey Findings on Sexual Assault Survivors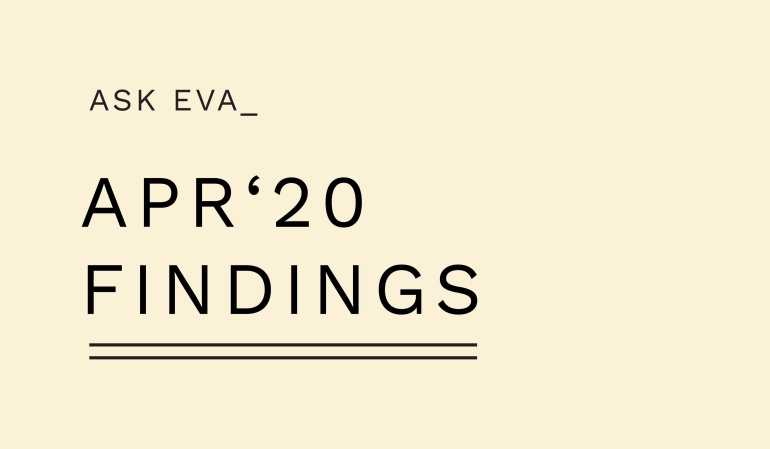 Last Updated: Feb 15, 2022
In honor of Sexual Assualt Awareness Month (#SAAM), our team at Le Wand has decided to focus April's Ask Eva survey on the topic of survivors' experiences of pleasure, because survivors deserve access to research on pleasure!
Before creating this survey, I (Eva!) set out to learn everything I could about what research exists already on survivors' experiences of pleasure, only to find... nothing. Besides an informational piece in the Journal of Sexual Medicine written by two sex educators (1), the research on survivors' experiences of pleasure (let alone masturbation!) was virtually non-existent.
Nonetheless, we know that survivors' road to navigating their sexuality often includes challenges, such as navigating triggers and building trust with one's body and arousal. The gap in research remains - how do survivors navigate these challenges and find sexual satisfaction? This is exactly what we wanted to tackle in our April survey.
Ask Eva April Survey Findings on Survivors' Pleasure
To begin, I wanted to give an extra big thank you to all those who completed this month's survey. Thank you to all the survivors who shared your experiences with us, it is truly appreciated. We hope that these findings can help validate you and can be used to help create future resources on pleasure for survivors!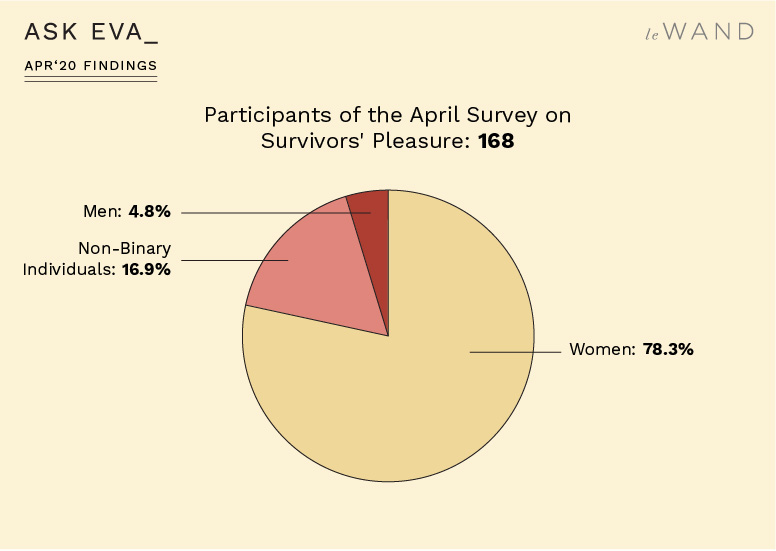 For this month's survey, we had 168 respondents - 78.3% women, 16.9% non-binary individuals, and 4.8% men. 12% of those who completed the survey identified as trans. Similarly to March's Ask Eva survey, 57.6% of participants were in a relationship and 42.4% were single or casually dating.
With regards to sexual orientation, over three-quarters (75.3%) of respondents identified as LGBTQ+.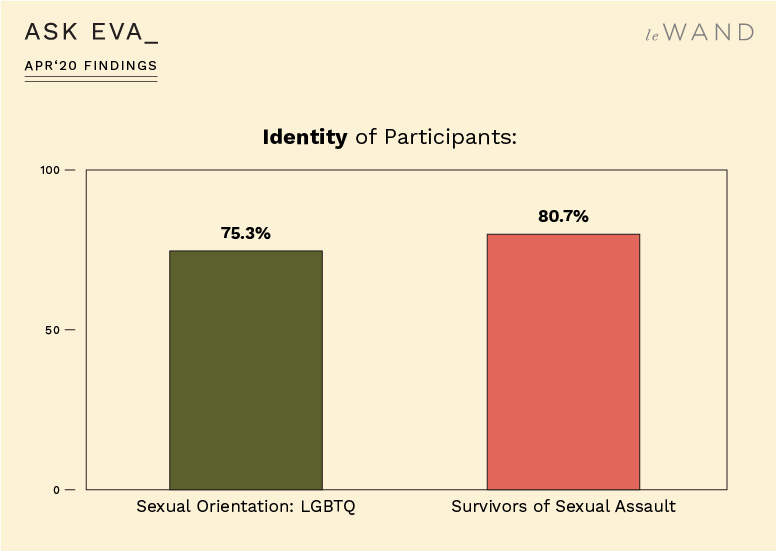 The survey was mostly was most completed by survivors of sexual violence, trauma, assault or non-consensual experiences - at 80.7% of respondents identifying as survivors.
Heartbreakingly, the high percentage of queer respondents to this month's survey is in line with previous research on rates of sexual violence among LGBTQ+ individuals. Findings from a 2010 report from the CDC (2) found that 13% of lesbian women and 46% of bisexual women had experienced sexual violence in their lifetime.
This is especially pertinent, given that participants were allowed to select as many labels as they'd like to describe their sexual orientation. With this, labels under the bi+ umbrella were common, 45.2% of participants selected bisexual, 39.2% selected queer, and 15.6% selected pansexual.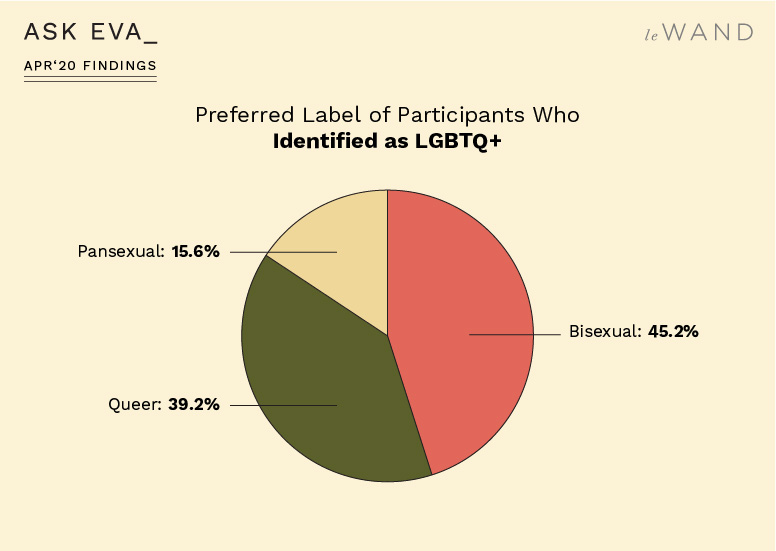 Findings from the report also indicated that 17% of straight women and 21% of straight men had experienced sexual violence. For queer men, the rates were 40% for gay men and 47% for bisexual men (2). The 2015 US Transgender Survey found that 47% of trans people had been assaulted at some point in their life (3).
Let's get into talking about masturbation and sex toys. Over 60% of respondents were either extremely (30.7%) or very comfortable (30.1%) with masturbation. Furthermore, nearly 70% (68.5%) of respondents felt that masturbation had helped them reclaim their sexuality!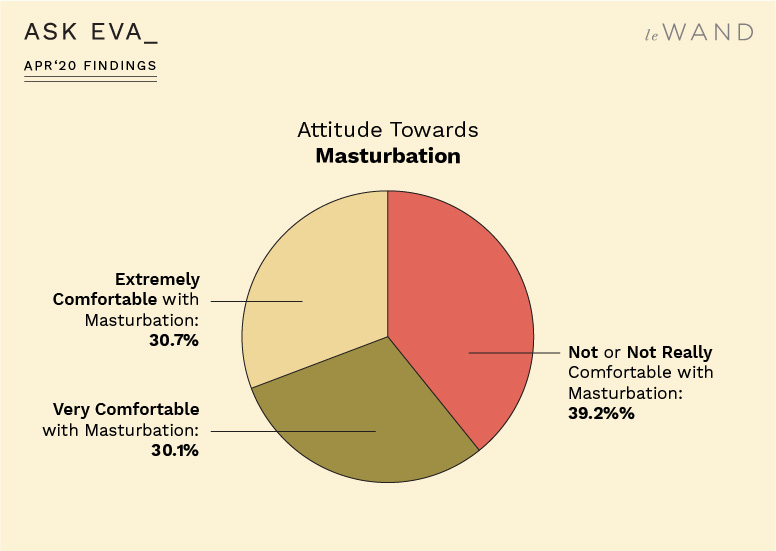 This isn't overly surprising, as this survey is being coordinated by a sex toy company and was shared within sex-positive spheres on Instagram, so participants were perhaps more likely to already be pro-masturbation. Nonetheless, this is a very positive finding!
Interestingly, 62.8% of respondents said that sex toys helped them reclaim their sexuality. Also, very exciting news!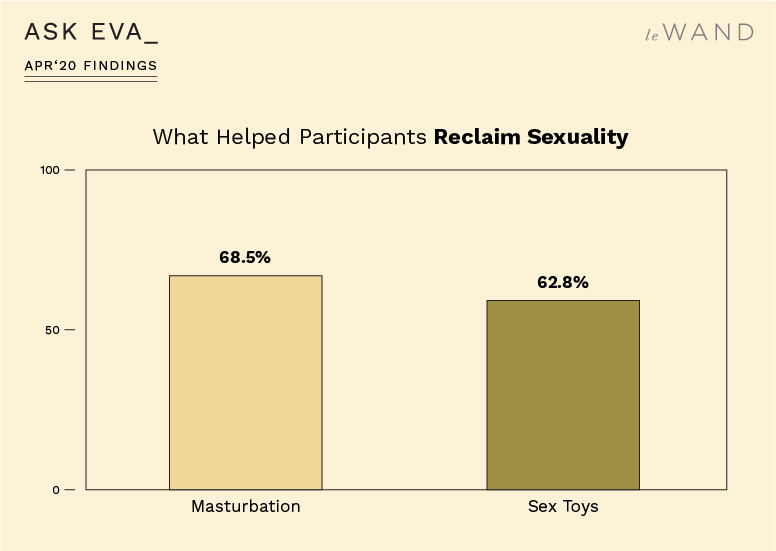 Additionally, participants shared a variety of ways that sex toys helped them reclaim their sexuality. The common themes were the use of sex toys to gain control of one's sexuality, to avoid/minimize triggers, to gain trust with one's body, and to reclaim penetration.
Using sex toys to ease gender dysphoria, facilitate empowerment, and create a safe environment were also among the insights shared by respondents.
With regards to using sex toys to feel in control of one's sexual experience, participants shared the power of being able to choose the kind of touches on the body and in what ways. One participant noted, "It was a way of still having control, whilst expanding my horizons to give myself permission to experience other than myself."
When describing connecting with their sexuality by minimizing or avoiding triggers, several participants described moving away from phallic toys, penetration, or skin-on-skin contact in favor of sensations produced by sex toys.
One participant shared, "clitoral stimulation puts me and my pleasure at [the] center and allows a rediscovery of pleasure, rather than triggers the trauma associated with penetration. It's fun without stimulating something that my body remembers as traumatic." Another participant stated that "sex toys were more impersonal I think. The feeling of skin-on-skin triggered my PTSD for a while, and silicone felt less real and helped me focus on the pleasure rather than the sensation."
With regards to trust, a respondent described using toys to rebuild trust with their own body and feelings of safety, especially with regards to penetration. One respondent shared, "To me, sex toys almost help bridge the gap between solo play and partner play. Since playing with foreign objects requires me to build a sense of trust with something [rather] than my own body."
Reclaiming and finding pleasure in penetration was a common theme across respondents, emphasizing the value of "inorganic" materials like silicone in increasing comfort. As said by one participant, "It helped me see that it's ok to have something inside me again and have pleasure doing it. Took back control."
The last items on the survey explored the kinds of stimulation and sex toys preferred by respondents. The vast majority (87.9%) of participants shared that they preferred external stimulation to internal stimulation.
Given that the majority of participants for this month's survey were women and cisgender, this may support findings that orgasm is more likely with external (clitoral) stimulation (4). Additionally, for those who have experienced trauma related to penetration, this may provide evidence of survivors opting for external stimulation as a means to access sexual pleasure. This is further supported by the pervasiveness of the use of sex toys to tackle challenges with penetration within the short answer responses.
Lastly, the most popular toys cited by participants were the wand massager and bullet vibrator (cited by 51.3% and 47.4% respectively), as well as vibrating dildos and dildos (40.1% and 36.2%).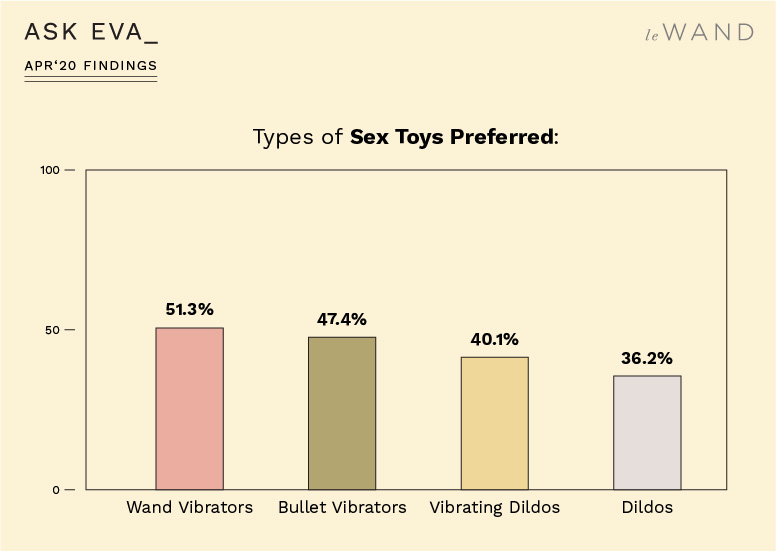 Given that Le Wand just so happens to have some great wands and bullet vibrators, it seems we are doing something right by survivors and all sex toy users!
Once again, a huge thank you to all the people who took the time to complete this month's survey on the role of masturbation and sex toys in survivors' sexuality. I hope that this survey is only the beginning in learning more and doing research on this topic.
References:
1. Daglieri, T., & Andelloux, M. (2013). Sexuality and sexual pleasure after sexual assault. The journal of sexual medicine, 10(10), 2611-2612.
2. Brieding, M. J., Chen, J., & Walters, M. L. (2013). The National Intimate Partner and Sexual Violence (NISVS); 2010 findings on victimization by sexual orientation. NISVS: An Overview of 2010 Findings on Victimization by Sexual Orientation
3. James, S., Herman, J., Rankin, S., Keisling, M., Mottet, L., & Anafi, M.A. (2016). The report of the 2015 US transgender survey.
4. Herbenick, D., Fu, T.C., Arter, J., Sanders, S. A., & Dodge, B. (2018). Women's experiences with genital touching, sexual pleasure, and orgasm: Results from a US probability sample of women ages 18 to 94. Journal of sex & marital therapy, 44(2), 201-212.