Meet Our Resident Sex Researcher and the Face Behind Ask Eva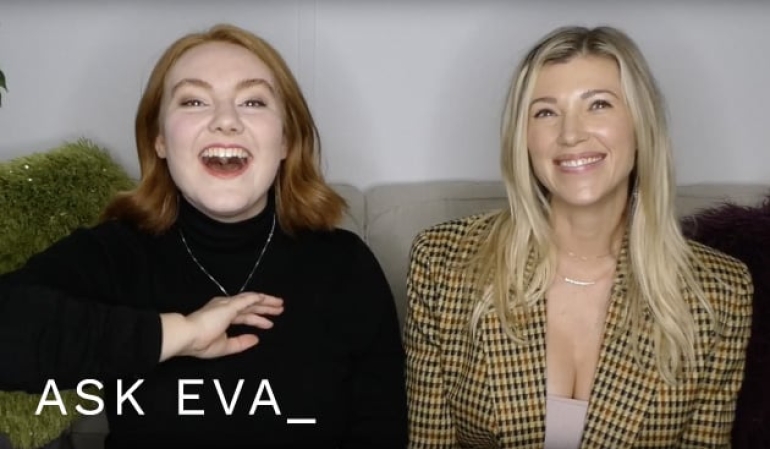 Last Updated: Apr 15, 2020
Hello there! I'm Eva Bloom and I'm Le Wand's new resident sex researcher. I'm dedicated to empowering curious people with knowledge and demystifying the wonderful world of sex research.
What is Ask Eva?
Every month I create a survey on a topic within the area of sexuality, sexual health, and pleasure, and turn it over to this wonderful community to communicate to share your experiences with me so we can learn more together!
Why am I running this show?
I'm a sex researcher! I have my Masters of Science in interdisciplinary social science (elements of psychology, sociology, and social work) and I have a background in biology, neuroscience and more. My specific research interests are sexting, sex education, self-compassion, and bisexuality.
It's been a dream of mine as long as I've known that sex research exists to be able to research pleasure! It might be hard to believe, but research on sexual pleasure is very difficult to do because it rarely gets funded. Even though we know that sexual health is holistic, meaning that everyone is entitled to pleasure just as much as they are entitled to pain-free sex, safer sex, and sex is healthy relationships of all kinds, most often sex research on risk gets funded. And no funding = no money to pay participants or researchers = no research.
What can I expect from Ask Eva?
Being curious and asking good questions about sexuality is something that EVERYONE can do! That's what we, myself and all of you lovely folks on the Le Wand newsletter, are going to be doing our own research! Sex research on pleasure is sorely lacking (if you can believe it!), so we'll be blazing a new trail into uncharted territory and learning more together.
March Survey
This month, in honor of International Women's Day, we're going to be looking at gender inequalities in the sexuality space – specifically sex toy retail. Before you found the gloriousness of Le Wand, you might have had to shop somewhere a little more grimey? A dark sex shop with misogynistic slang on all the toy boxes with vibrators that look like space aliens (and not in a good way)?
With this image in mind, we want you to participate in Le Wand's first-ever sex survey! Tell us about your sex toy shopping experiences – the good, the bad, and the misogynistic.
Check out the findings of our Ask Eva March survey!