How to Gift the Perfect Sex Toy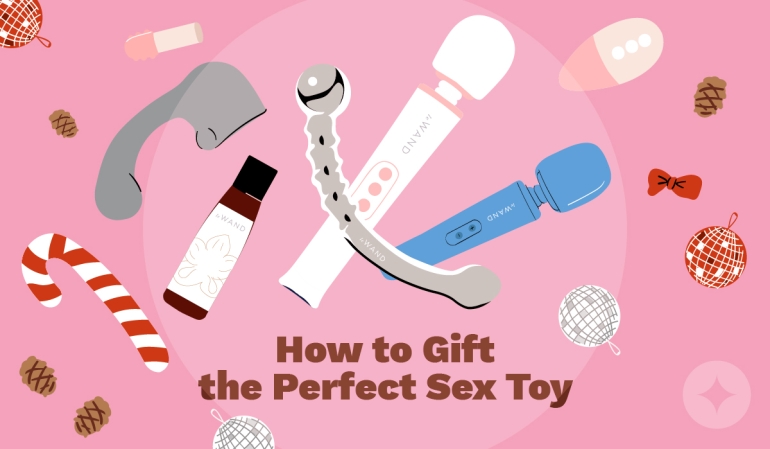 Last Updated: Mar 09, 2021
This guide breaks down everything you need to know about gifting a pleasure-product—plus, 8 of the best sex toys to gift this year.
How to buy someone in your life a sex toy
Sex toys should only be gifted to someone you have already, previously talked about sex in someeee capacity! So that cousin, chum, and comrade you've previously chatted about coming with, though, are all fair game!
But don't use an R-rated gift to start the conversation about sex with your super-shy sibling or private pal. Doing so could make them d-e-e-p-l-y uncomfortable. And because you have ZERO idea what their sexual preferences or needs are, odds are high you'll give them something they won't even like.
Figure out your "who"? Cool. Now spend some time noodling on what sensation you think they might enjoy based and then set your budget. We'll take over from there.
The 8 best sex toys to gift in 2020
The ultimate equal-opportunist, the Le Wand Petite is a wand-vibrator that can be used on literally any (!) body part. Including: clits and cocks, bums and bumps, backs and (ball)sacks, clicks and dicks, perineums and penises, and any other erogenous zone. Meaning, this is the toy to get if you don't know the ~specifics~ of how your giftee likes to be pleasured.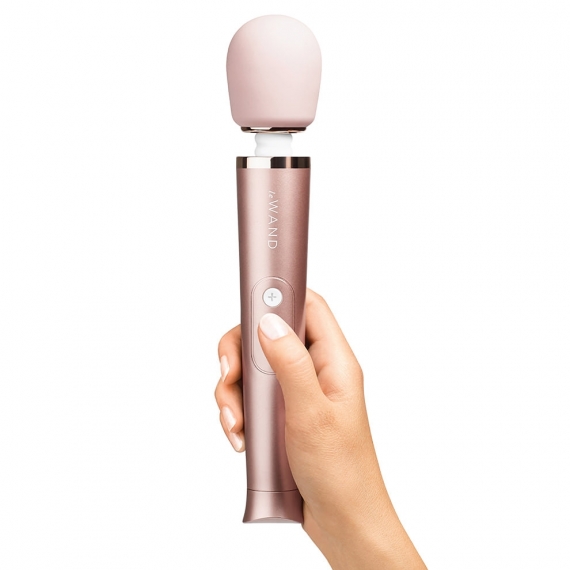 The miniaturized version of the legendary Le Wand, the Le Wand Petite delivers the same deep, toe-curling vibrations that make the Le Wand so iconic. But, at just 10 inches long it fits more easily between bodies or into an overnight bag.
Available in rose-gold, blue, and violet - it's also cute AF.
The best sex toy for external stimulation: Le Wand Point
This gift is perfect for the person who enjoys external stimulation, whether that means a clit or clitoral hood or frenulum or phallus. A palm-shaped vibrator that's contoured to fit comfortably in your palm, the Point covers your genitals while drawing pleasure from them.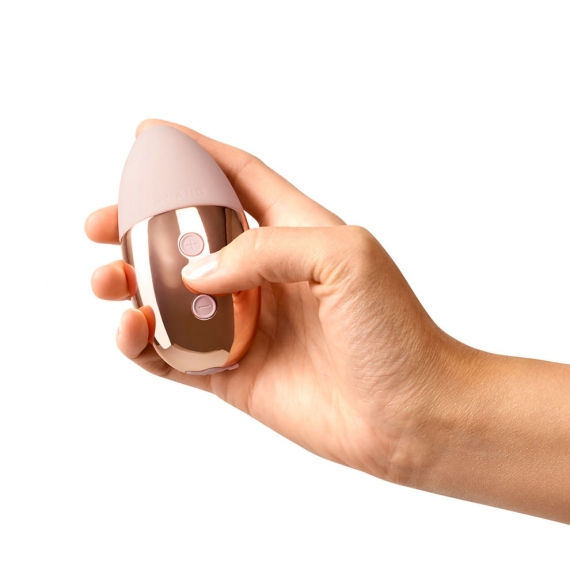 What sets the Point apart from the other palm-shaped vibrators on the market is its material. Instead of being made of just silicone, this baby is part-silicone, part-stainless steel. The stainless steel gives the toy heft that makes it optimal for providing external pressure against your pubic mound.
The point also provides deep, rumbly vibrations which are usually only reserved for larger vibrators like the Le Wand or Le Wand Petite. Small, my friends, can be orgasmic.
Want to s-e-r-i-o-u-s-l-y spoil your sweetie? Look no further.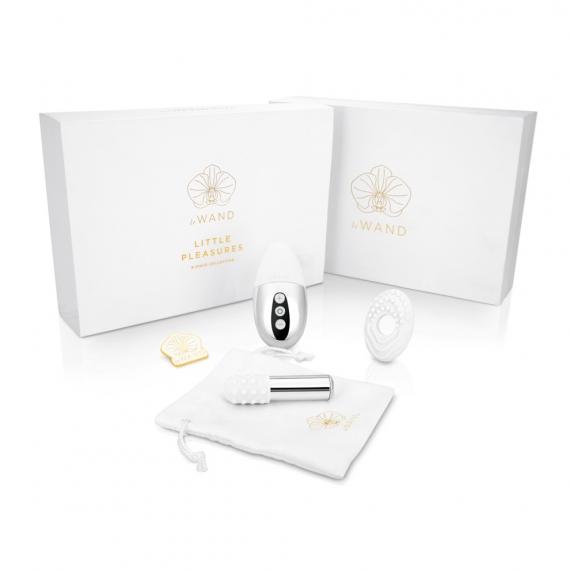 The Little Pleasures Set is a two-vibrator set, that includes the Le Wand Point, as well as Le Wand's beginner vibrator: The Bullet Rechargeable Vibrator.
Just 3 inches long, Le Wand Bullet fits seamlessly between two (or more!) bodies, as well as in the pocket of most strap-on harnesses. Powerfully compact, this rechargeable cutie packs pleasure with its 4 different intensity levels as well as 11 different vibrational modes.
The set also comes with a textured silicone sleeve & ring that can be slid onto the Bullet for extra sensation. As well as: a Le Wand Enamel Pin, a micro-suede suave travel pouch and USB charging cable. Fun!
The best sex toy for internal stimulation: Le Wand Bow
This sleek beaut may look like a luxe paperweight, but surprise! The Le Wand Bow is actually a sex toy.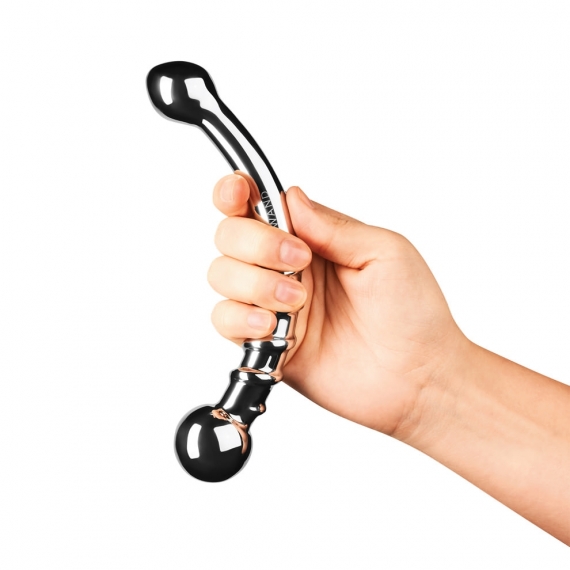 Made entirely of medical-grade stainless steel, this 8-inch toy weighs in at just over a pound. The combination of its weight and curved shape make it perfect for G-spot and P-spot stimulation—both erogenous zones respond well to firm pressure.
Because it's made of stainless steel, the Le Wand Bow can also be used for temperature play. All they have to do is pop the wand in a glass of warm or cold water for 2 minutes before play, to weather new sensations.
Worth mentioning: The Le Wand Bow can also be used as a vaginal strengthening tool, making it an intimate purchase for anyone currently in pelvic floor therapy.
If your partner has a penis *and* you've already used a wand vibe like the Le Wand together, consider gifting them this silicone wand attachment. Designed to pop over the head of your vibrator, the Le Wand Loop immediately transforms the toy into a rumbly masturbation sleeve.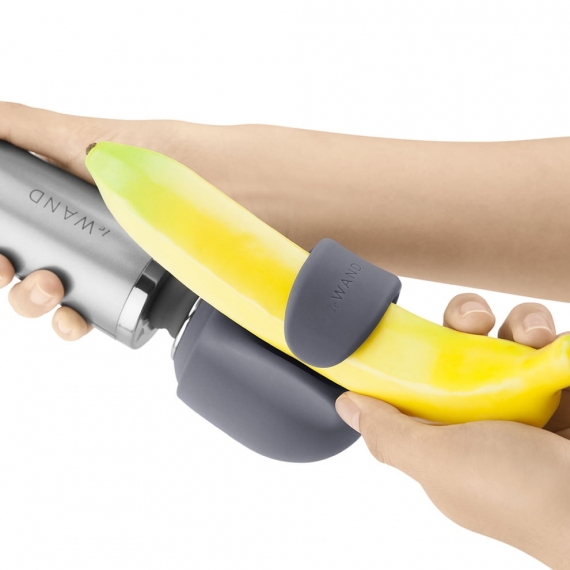 With a textured interior that's designed to replicate the texture of a vagina or anus, paired with a high-quality lube like the Le Wand Natural Intimate Water-Based Lubricant, they'll be able to experience the joys of penetrative sex even when you're not present.
Or, yanno, while you watch...
The Le Wand Curve Attachment, like the Loop, is designed to fit snugly over the head of your wand vibrator and give it another life.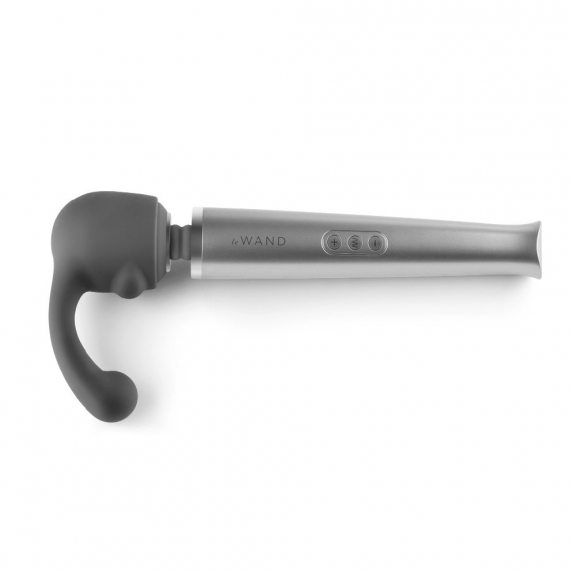 Weighing in at just-over half a pound and featuring 3.7 insertable, curved inches, the Le Wand Curve Attachment turns our signature wand into a vibrating G-zone toy or vibrating P-spot toy. Once the giftee is good and warmed up, they can coat the bulbous tip with lube, then ease it into their body, applying a little bit of pressure to stimulate their hot-spot.
Note: The Le Wand Curve Attachment is available in two different sizes: Petite and Regular. So before you add one to your cart, make sure it's sized to fit your giftee's buzzy buddy.
Lube does to sex what salt does to food: Make it, like, one million times better!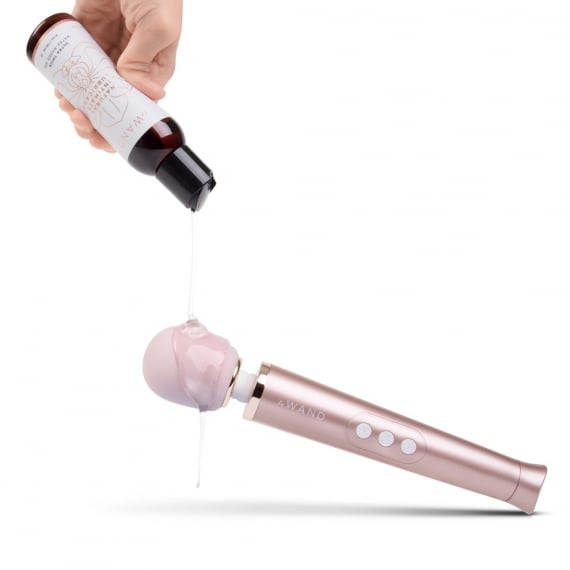 While a little bit of friction during sex can be pleasurable, too much friction can create physical discomfort, cause microtears to the delicate genital tissues, and increase the risk of barrier breakage. Lubricant can cut down on friction and its downsides, while also increasing pleasure.
There are a few different kinds of lubricants—including water-based, silicone-based, hybrid, aloe-based—water-based is the only type of lubricant that can be used with latex barriers *and* silicone-based toys.
So, to give your giftee the gift of slippery satisfaction that'll come in handy no matter what kind of sex they're having, we recommend going with water-based lubrication like Le Wand's Natural Intimate Water-Based Lubricant.
All Le Wand products are made out of either medical-grade silicone or stainless steel, which means a simple rinse with warm water and fragrance-free soap will get them clean.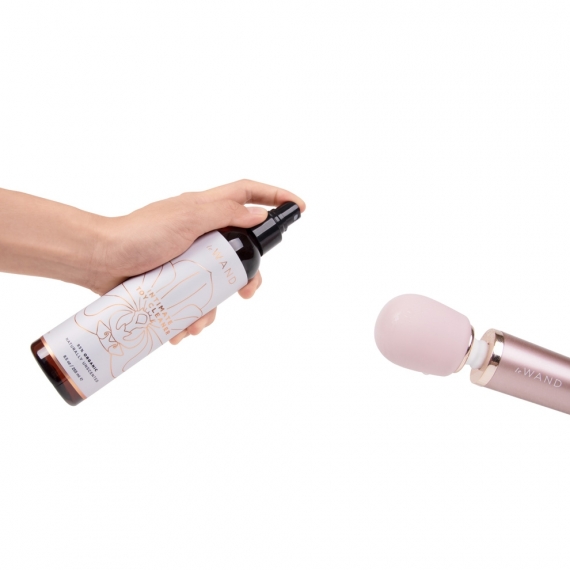 But if your giftee lives with friends or family, discreetly getting to a sink post-wank may not be possible. And that's where a sex toy cleaner like the Le Wand Intimate Organic Toy Cleaner comes in.
Made from Certified Organic IASC Aloe Vera, and absent from Glycerin, Parabens, Alcohol, Triclosan, and other harsh chemicals, the Le Wand Intimate Organic Toy Cleaner is friendly to skin and incredibly nasty to germs.
Best part: it's easy AF to use: just spritz it onto your toy after use, and wipe clean using anything from a dirty shirt to a towel and badabing badoom, clean!