How to Explore Gender Roles in the Bedroom
Last Updated: Jun 01, 2022
If the patriarchy had its way, sex would go a little something like this: a cis-man on top, a cis-woman submissively offering her body below until the man blows his load and then the woman gets up to make the man a sandwich. Sex would only be for procreation and male pleasure, the clitoris and prostate would go completely ignored, and any sense of gender fluidity would be fully bottled up.
Gender roles and expression in the bedroom can be a powerful way to explore sexuality, pleasure, and even your own gender identity. When discussing gender roles in the bedroom, it is important to note that despite what the haters would want you to believe, sex is absolutely not only between a man and a woman or a penis and vagina. Sex can take all forms, and though it may be easier to explore gender roles within a queer partnership (that's right: there's no dude in a lesbian relationship or lady in a gay one!) it is completely possible in a straight relationship as well.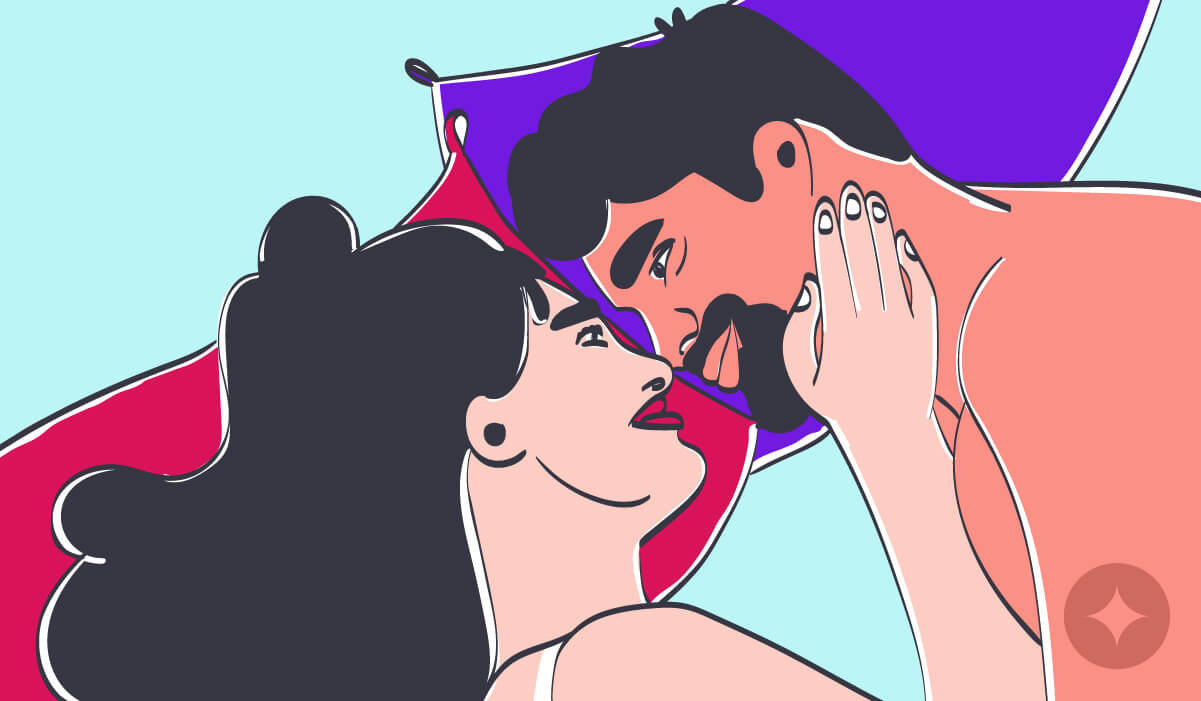 It's also crucial to recognize that gender is different for everybody and sex doesn't necessarily have to include gender roles if they make you uncomfortable. In fact, some choose to completely remove gender from sexual encounters, experiencing pleasure outside of gender constraints.
Start with masturbation.
Though this is excellent advice for literally any kind of sexual exploration, when it comes to gender roles in the bedroom, the best place to start is alone. Playing alone takes away any pressure you might be feeling, especially if you are exploring gender roles outside of your typical gender presentation.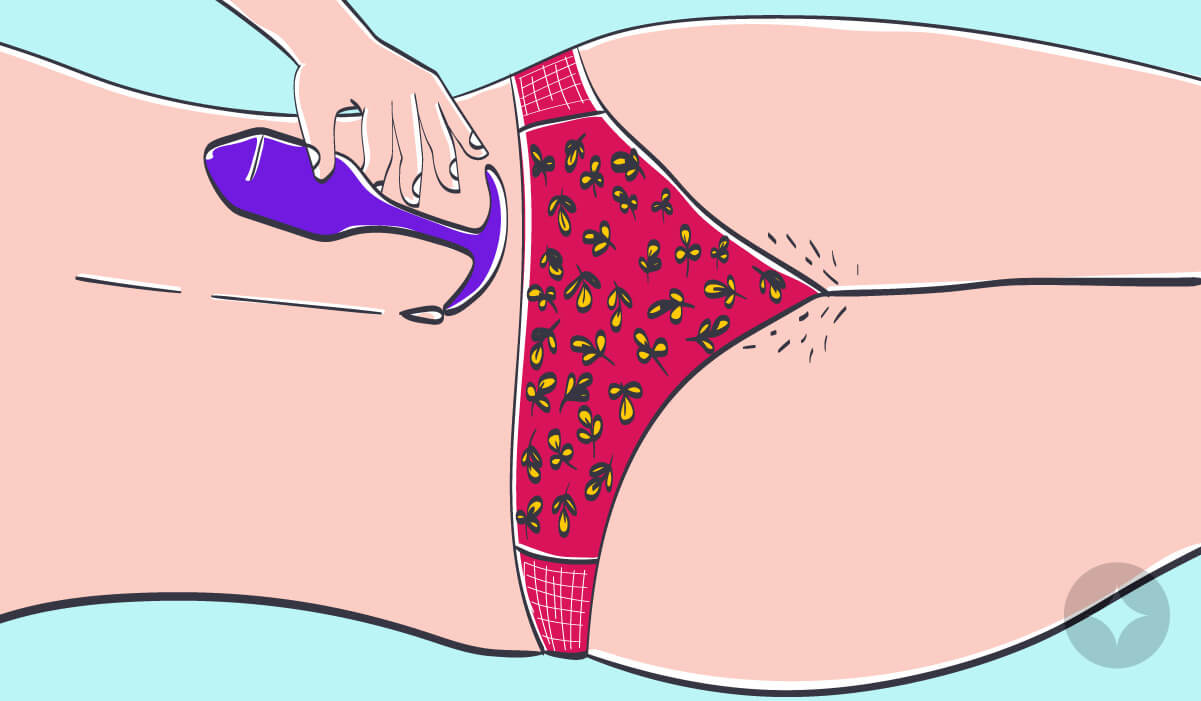 Play dress up with yourself, try out new toys and positions, and allow yourself to explore without judgment.
For penis-owners, this might be a great time to try out a new toy, such as a Snug Plug (don't forget the lube!) or the Le Wand Loop attachment. Though sex toys are often marketed toward a female crowd, they can be used by anybody and are an amazing way to play outside of gender constructs.
HEAD GAMES: Learn how to use a vibrator on a penis!
For vagina-owners, see what it's like to wear a harness and a dildo - you can even try one at a sex store. Feel the weight and power that comes with adding an appendage, then add pleasure with your fingers or a bullet vibrator on your clit. You may also want to explore female ejaculation, colloquially called squirting. In popular culture, ejaculation is often a masculine trait, but with the right mix of g-spot and clit stimulation (as well as being relatively hydrated), it is possible for many vagina-owning bodies. However you choose to explore, spending time discovering alone, is the best way to integrate gender play into partnered sex.
How do you start exploring with a partner?
If you're playing with a partner, sex therapist Dr. Janet Brito, recommends starting with "a kitchen conversation." Sit in your kitchen, or any room that isn't the bedroom, and have a frank discussion about your wants, needs, desires, gender fantasies, and hard boundaries. Being honest and open with your partner is the first and most important step when it comes to any kind of sexual exploration, especially one that may leave you feeling vulnerable. "Decide in advance how you want to play with gender in the bedroom," says Dr. Brito, "and decide if you want to dominate or submit or be equally expressive with both."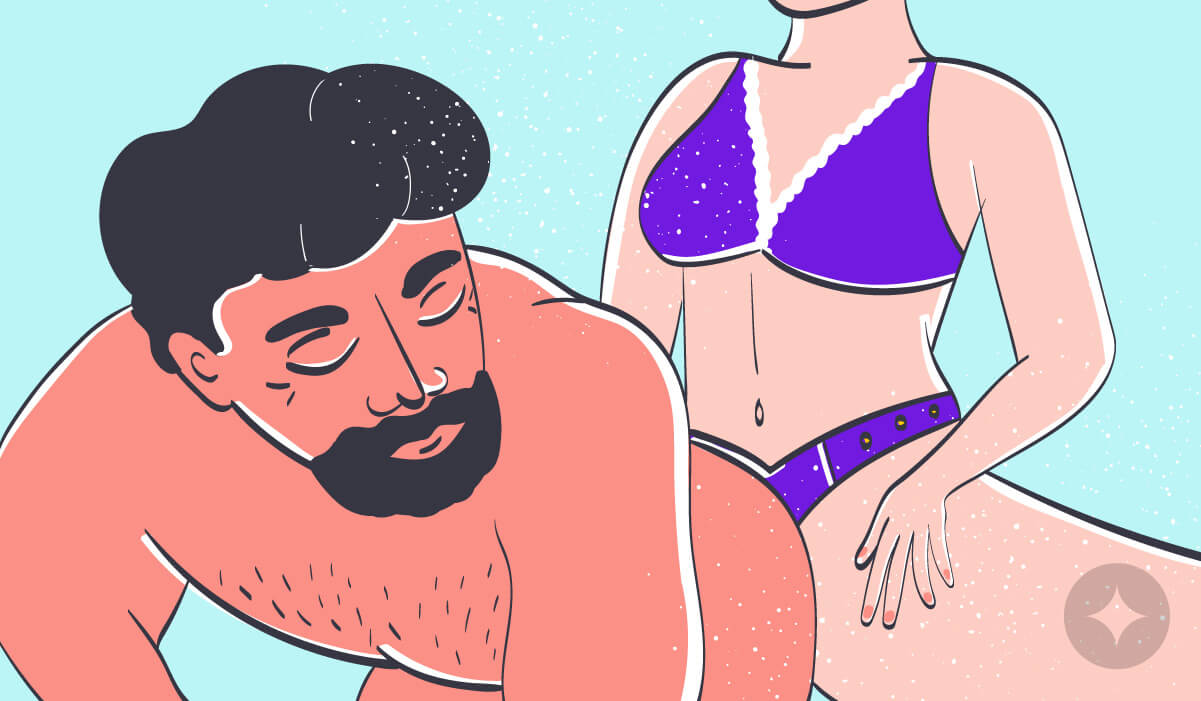 Remember that domination does not necessarily have to be a masculine trait and submitting is not necessarily feminine. For example, J, a 27-year-old genderqueer paralegal, is always dominant during sex, no matter how they are expressing their gender. "I am a Dominant and a Top when both [presenting as] femme and masc." J explains, "The mechanics behind the sex itself differs, and that is the primary way in which I explore my body and my gender." In fact, gender exploration doesn't have to be about dominance or submission at all. As J explains, it's about the mechanics. This kind of exploration may look like a vagina-owner using a dildo, switching up who is being penetrated, or it can be as simple as dressing up in a more masc or femme way.
Playing with gender roles and BDSM.
For many, gender roles in the bedroom coincide with dominant/submissive roles. If you are in a straight relationship where the man is dominant and the woman is submissive, playing with gender roles may just look like switching it up for a night. Give your male partner a little spanking before topping him or allow your female partner to hold your arms down with her legs as she sits on your face. You can also try using handcuffs or a rope to play with bondage in a dominant or submissive manner.
You can also play with dirty talk and name-calling. Using terms like "daddy" or "mommy" can really bring focus to gender expression in the bedroom. These gendered terms don't have to match your pronouns or gender identity. For example, if you identify as a woman, but want to explore your sexual masculinity, have your partner call you "daddy" or "sir" when you have sex or vice versa. If removing gender from the bedroom is the goal, then aim for less gendered terms, such as master, slave, your majesty, your royal highness, etc. Play with words until they feel right for you and your partner - and remember to have a safe word in case of discomfort.
The butt is the great equalizer.
If dominance and submission isn't for you, another way to explore gender roles in the bedroom is to play with the amazing equalizer, the butt. While anal sex remains taboo in popular culture, it is an incredible way to explore all the body can give you in terms of pleasure. Start with an anal massage or some light anal fingering to see how anal penetration feels with your body and then move on to a small, lube up butt plug - insert during foreplay and leave in throughout your playtime. For you more advanced folks, try a Rimming Plug or use your tongue (for analingus) and fingers in tandem to intensify stimulation. This can be done on any body, but will be particularly pleasurable for penis-owners, because of the prostate or the p-spot.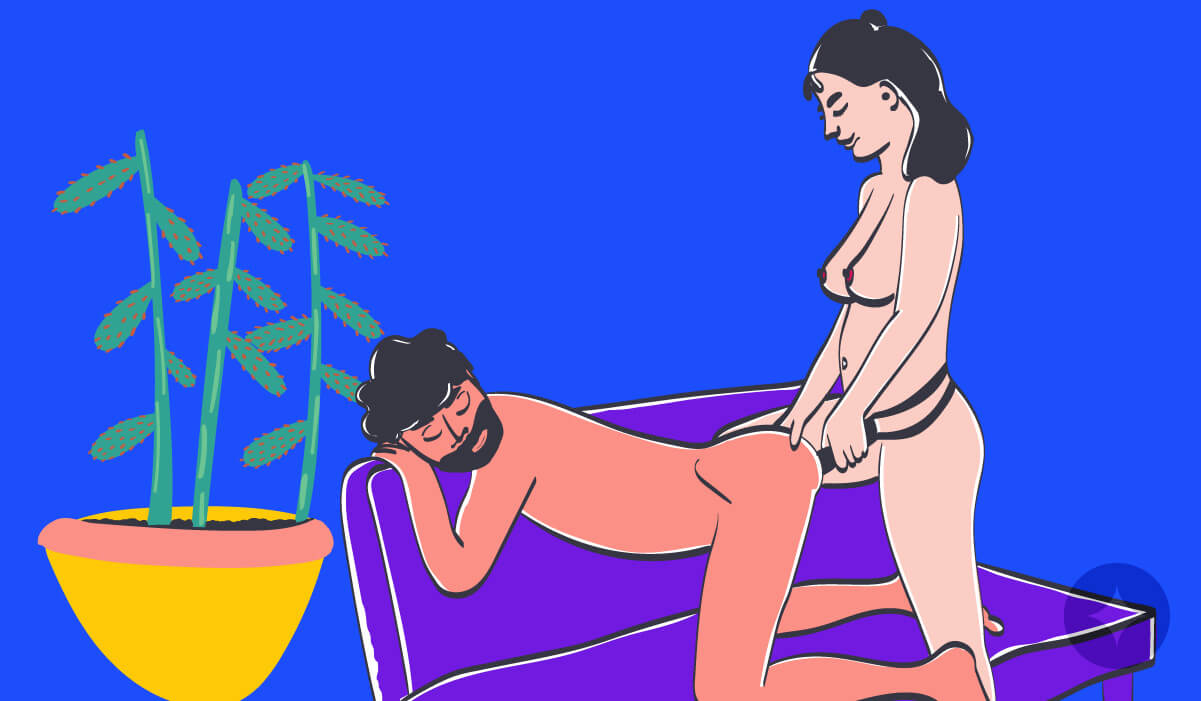 If butt stuff is for you, an incredible way to explore gender-switching in straight sexual partnerships is pegging. Made popular by Abbi of Broad City, Dr. Brito explains "pegging is when a male partner is penetrated with a strap on or butt toy by his female partner." Switching up who is penetrated and who does the penetrating is a wonderful way to explore gender reversal fantasies.
Debrief.
When your playtime is all said and done, whether it was an elaborate gender-reversed master/slave scene or you just switched up who was on top, the most important part of all sexual encounters is communication. After playing talk to your partner about what worked and what didn't. Maybe you tried something you want to regularly incorporate into your sex life or maybe you discovered a new hard boundary. Ask your partner if there is anything that happened in the bedroom that you want to bring into the real world in terms of gender expression.
And finally, ask them if there is anything they want to try next time. Sexuality is an exploration, it takes time and trial and error, so don't be discouraged if you don't hit it on the head the first time. Stay communicative, stay curious, and stay safe. Happy exploring, y'all.