Sex Toys for Trans Women Pleasure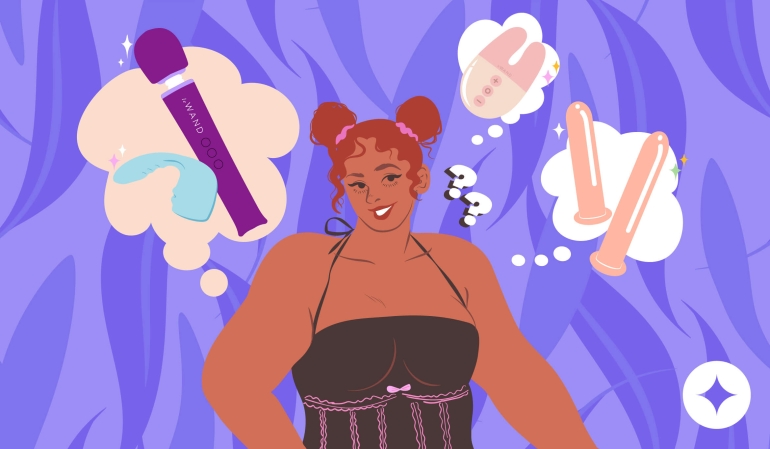 Last Updated: Jun 13, 2023
The following article is written by a pre-op Trans Woman. The experiences and information, as well as recommendations presented here, may not appeal to every person of transgender experience out there, nor do we claim that we are go-to-experts on sexual health. Please proceed with an open mind as well as criticality and we recommend you see your doctor or specialists in case of doubts and for further information.
As a Transgender woman from the Philippines or Transpinay, growing up in the 90s and 2000s was particularly challenging in a predominantly Christian society. Talks about sex and anything adjacent to it were such a taboo and so deeply entrenched in the cis-heteronormative patriarchy that you could not find yourself in the few platforms that discuss sex. Sex toys and sexual pleasure, to be particular, were quite filtered of Trans and non-binary people that some friends learned to assume what's good for cis people, straight or not, is good for Trans and non-binary people too. But I could not deny the euphoria upon entering the few pleasure shops in Manila back then. How safe it felt to be there and touch and learn about dildos and anal beads so abruptly and correlate them with the times we saw those used in some porn films. Then over time, Trans People would casually talk about how sex toys could be a great source of pleasure whether one is partnered or not, and at the same time, beneficial to our sexual health.
What makes this topic extra challenging is how as Trans People, we have different and evolving languages for our identities and experiences. It can be very hard for some of us to locate ourselves in discussions about sexual preferences, attractions, and pleasures. We live in a world of diversity, our gender identities do not necessarily reflect our sexual orientation, meaning that our desires for pleasure can be just as diverse as our identities. There are those of us who are Trans in our experiences and identification who wants to enjoy sex and the act of pleasuring oneself in the best ways possible and, at the same time, promote a healthier function of our erogenous zones, regardless of our combination of gender identity, sexual orientation, and physical anatomy.
Post-Operational Self-Pleasure for Trans Women
For Trans Women with vaginas, you may have been instructed strictly by our doctors about dilation. Vaginal dilations (or speculums) are prescribed to prevent constricture or vaginal stenosis through vaginal training. Even ciswomen with a vagina may sometimes resort to or be prescribed vaginal dilation for training after complications. What is most important is to strictly follow your post-operative care; some literature and experiences document that full healing and recovery may take 6 to 12 weeks for up to even 12 months. You should always consult your surgeon in terms of your post-op care and follow those to the most particular details. Do not substitute dildos with dilators, especially during your dilation period and you must constantly keep your dilators sanitized at all times. The doctor will even instruct you when is the permissible time to start having vaginal penetrative sex relevant to your personal recovery and procedure. Patience during the healing stages is very crucial and sensitive.
After your doctor clears you for using sex toys, it is a must to learn more about your sexual health and the healthiest and most proven ways to care for yourself. For some Trans Women, these times can also be times of anxiety or uncertainty or, in some cases, a period of regaining confidence in oneself. For others, it may be a totally different experience. How we deal with post-op life differs from person to person, but it does not mean you cannot explore the sugar and spice. It will only take time and patience, and in the end, it is truly worth it. Many Trans Women have attested that once their bodies have fully recovered and healed and as soon as their doctors greenlit them, they happily experienced vaginal orgasms both by themselves through self-play or with a partner.
Using a Wand as a Trans Woman
The Magic Wand is probably among the most iconic sex and pleasure toys out there, and it has been around since the 1970s. In fact, some might only consider this as a massager, but of course, it can deliver jolts of euphoria if I may exaggerate a bit.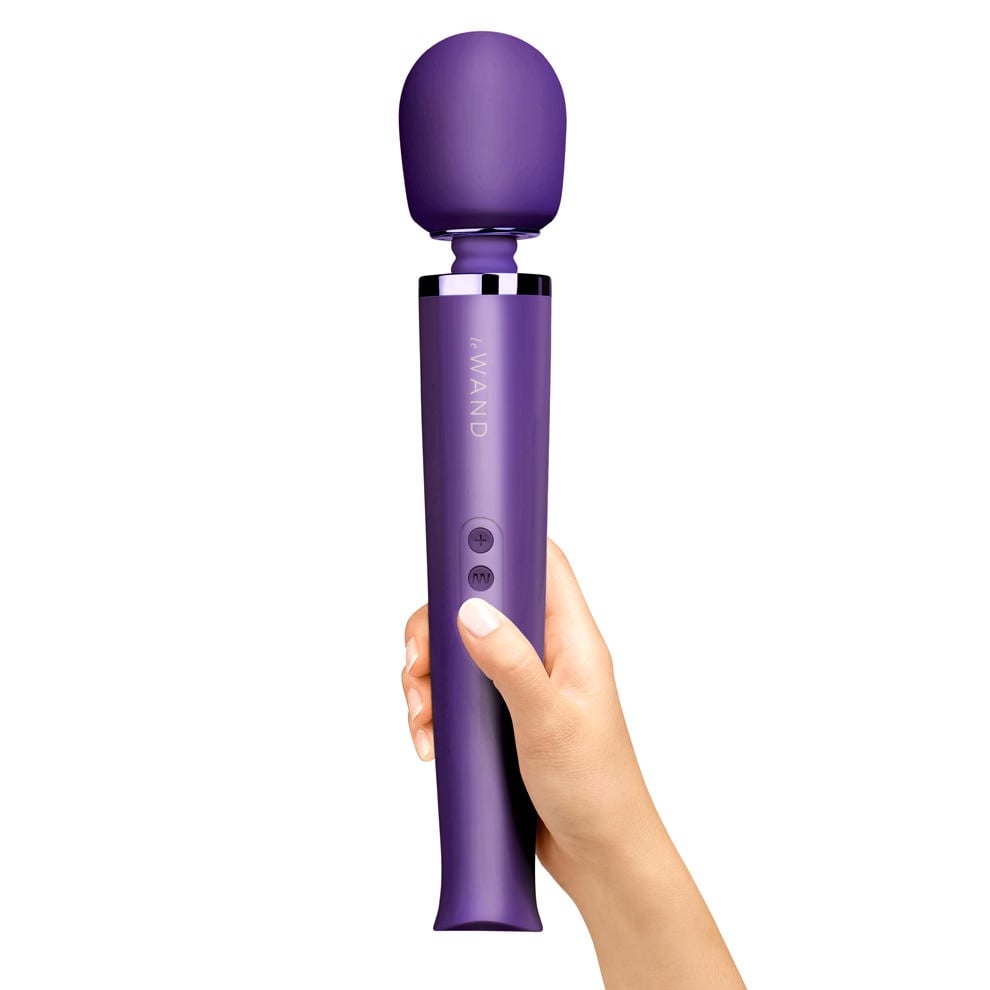 The Le Wand Massager not only comes in a wide array of delightful colors but is designed to give you both relaxing and stimulating sensations externally and internally. This massager knows no gender and can be used whether you have a vagina or not. However, if you do have a vagina, the broad stimulation that the vulva could experience is what makes this among the favorites. You have full control over its vibrations and pulsations, and you can ease into each level depending on your preferences and, of course, preparedness.
Wand Vibrators for Trans Women with a Penis or Vulva
For those of you with a penis or vulva, this wand is your new best friend. With 10 vibration intensities and 20 vibration patterns, you will surely find your zone and even try something different each time. When used near the perineum, the pulsations are guaranteed to stimulate the prostate. The prostate gland is not removed in vaginoplasty therefore maintaining prostate health is important for all Trans Women regardless of your genitalia.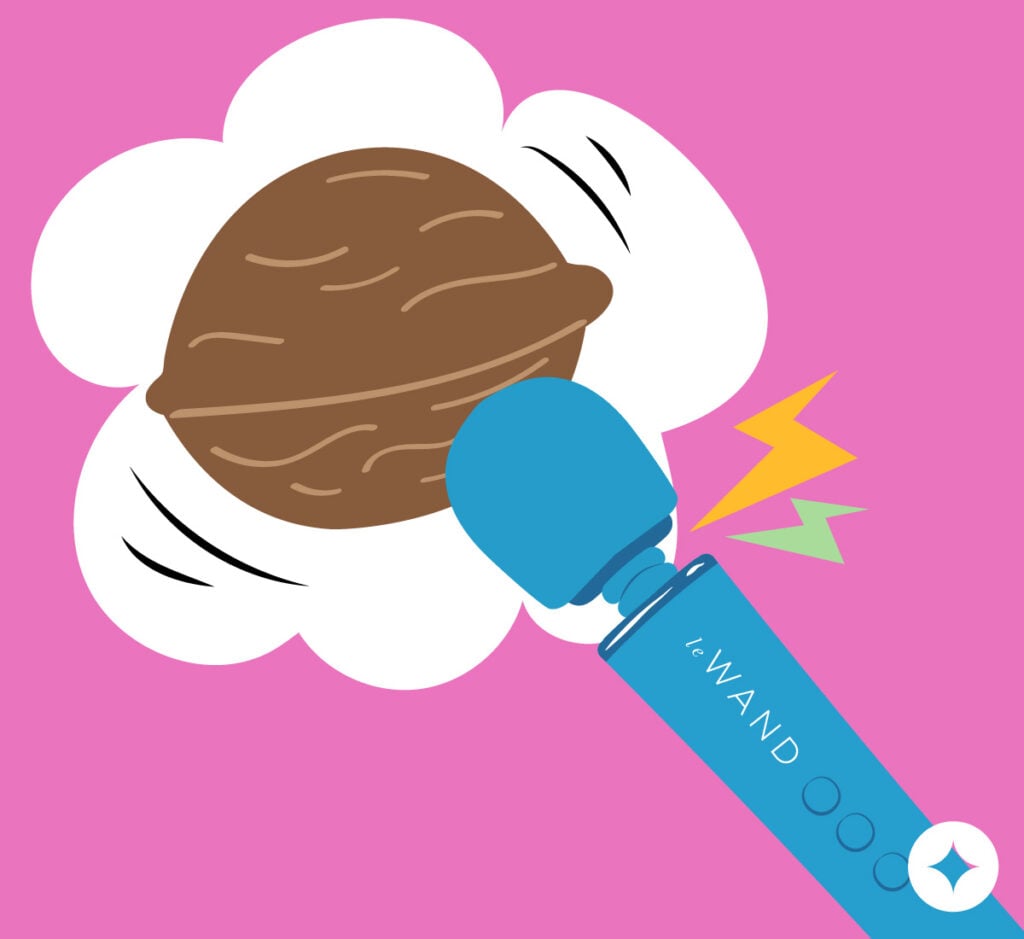 b-Vibe's article on Trans Woman prostate pleasure explains how prostate health must be part of our personal health checklist. So if you are post-op, pre-op, or non-op, we must see our OBGYN, Urologist, Surgeon, or GP to learn more about how to care for the prostate. One recommendation is to massage the prostate to help prevent some prostate issues, such as cancer. The prostate produces a fluid that becomes part of the semen. This fluid can be susceptible to infection especially due to unhygienic practices or if your ejaculate is not fully released as the backflow could be possibly infected with bacteria, and build up over time. Massaging the prostate and the perineum region, and healthily activating the pelvic floor not only helps relax the muscles by training them but also stimulates the prostate.
Best Internal Stimulation Sex Toy for Trans Women
The Le Wand XO is another great choice here which can deliver 15 vibration modes and 6 intensity levels. The design allows both your clitoris and the perineum to be sensually pulsated giving you enough dose of prostate massage and an even greater dose of pleasure. It is even designed with a tapered base that makes pleasure accessible and safe for all body types.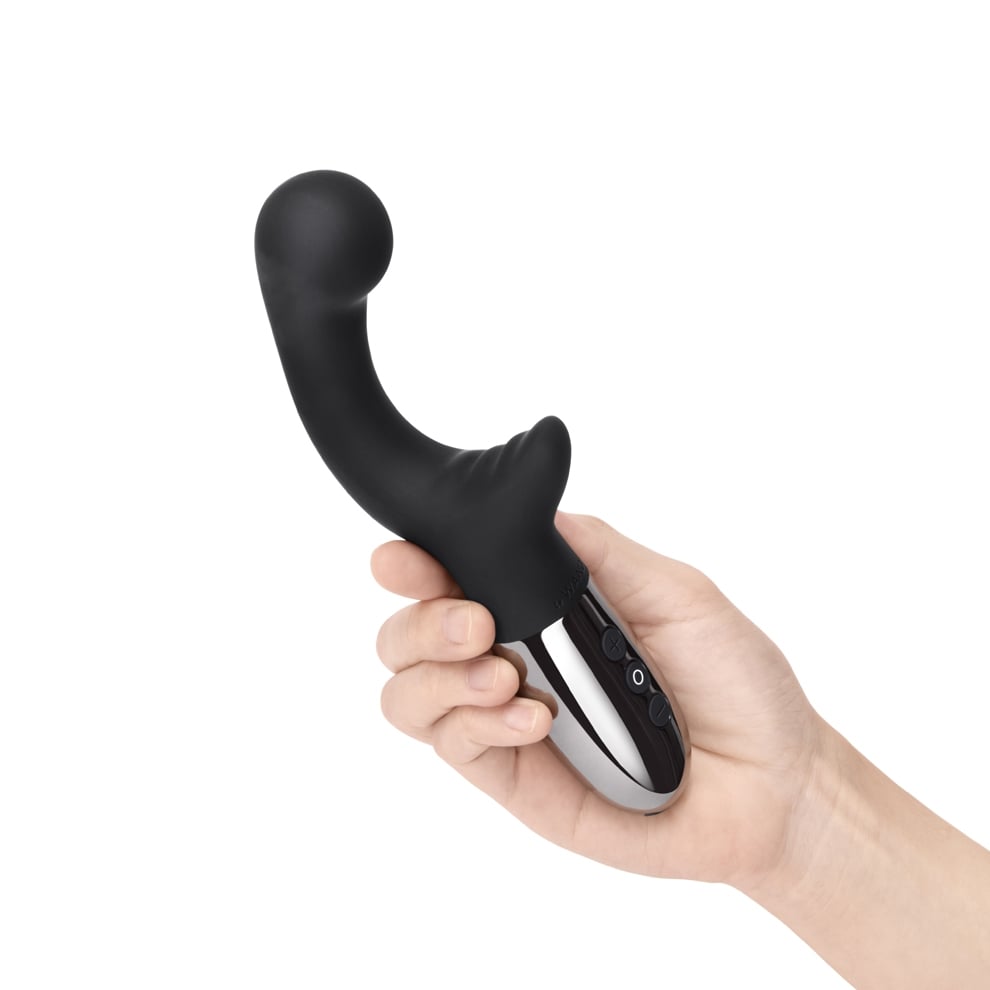 External Stimulation Sex Toys for Trans Women
The Le Wand Double is another best friend we would like to recommend, regardless of genitalia. This one is quite compact but can offer gargantuan pleasure. The textured sleeve that comes with this allows for added sensation or a different feel, depending on your preference. Although it is compact, it is hefty, and this is where its motor power could generate the love jolt you may be looking for.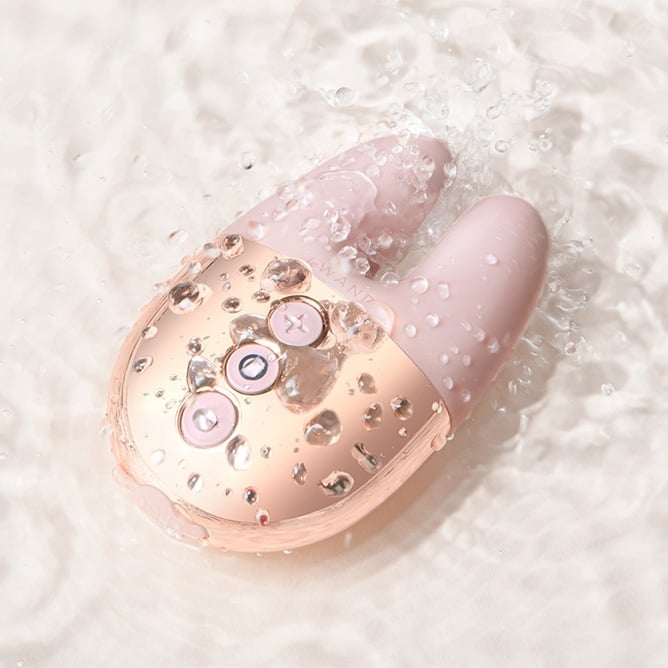 Finally, the Le Wand Necklace is what you can consider being your secret toy, pleasure symbol, or fashion statement. With 8 vibration modes that are quite stealthy, the vibratory joys it elicits can be felt all over giving you the sensual stimulation you can design yourself.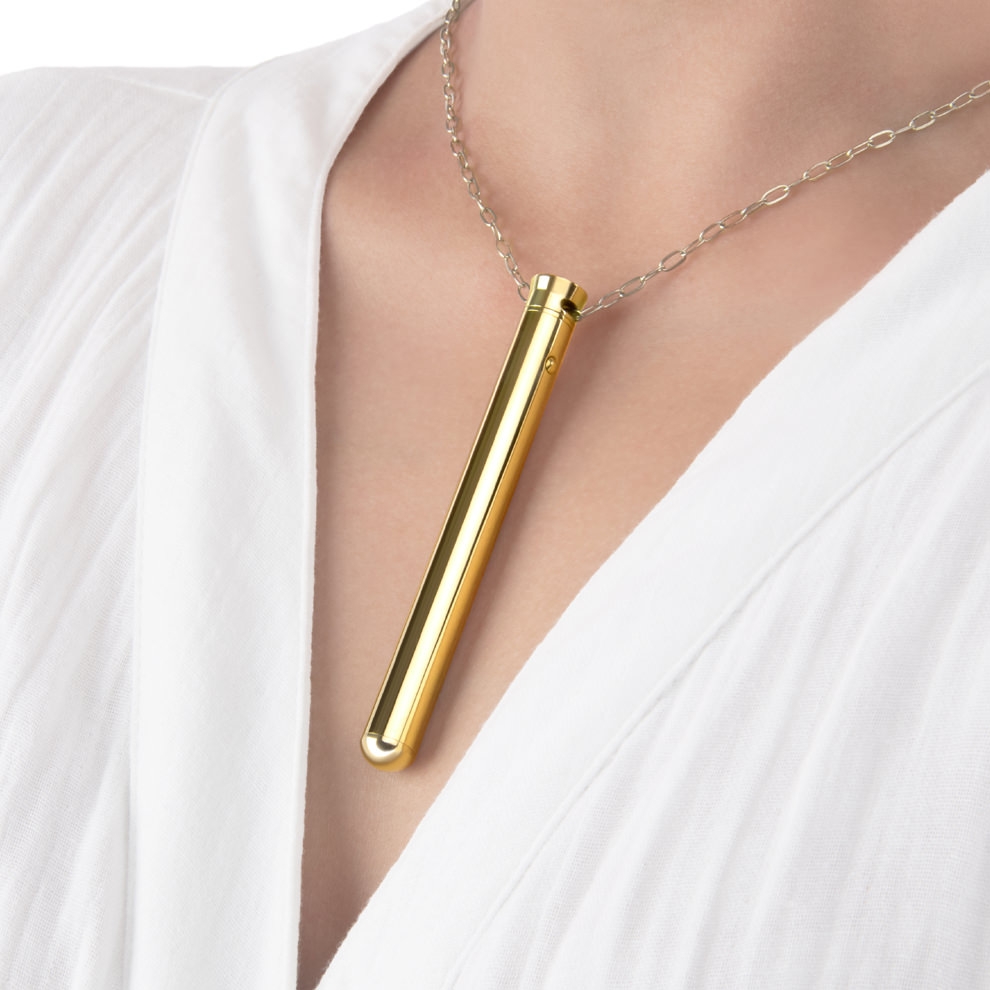 Final Takeaway on Sex Toys for Trans Women Pleasure
Sex toys are not the forbidden apple we use to hear when we were being shut out of sex conversations. Toys are now being designed by women and queer people knowledgeable of their bodies and desires because sex and pleasure should always be inclusive and diverse. Sex toys allow us to explore our sexualities, our preferences and train us to find our comfort zones or test our sense of adventure. They help us understand our desires, especially if we do not have the label for an experience. Toys allow us to play better for those of us partnered because we can have more fun exploring each other and discovering something different and new from our partners and ourselves. In the case of some Trans People, to those who transition, sex toys also help us to train our new vagina. And with sophisticated choices, like Le Wand, you have many choices, you can ease into intensity, and you have full control. Sex toys can also aid us in some of our sexual health needs such as prostate massage. Sex toys can be very helpful in training our muscles like the pelvic floor muscles to relax as well as contribute to better mental health.
Let's get real, we have no guarantee or control over how our partners get pleasured or can pleasure us, but we can have control over our toys; we can design our pleasure, so in the end, you are your most important concern. As Trans Women, we already go through a lot of rumination and challenges in our journey of navigating our gender and being true to who we are. We are unique in our journeys as much as we share some experiences, we are beautiful in our own ways. And for those of us who want that sexual pleasure, we can take control and honor our euphoric zones.