|
Product Knowledge
|
Toys & Tools
The Best Mini Vibrators for Anytime Play: Le Wand Mini Chrome Vibes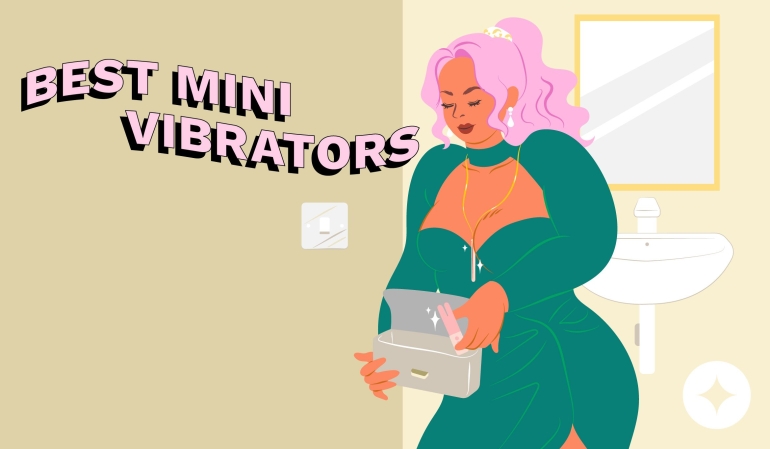 Last Updated: Dec 05, 2022
The mini vibrator deserves a well-placed spot in sex toy history. Personal massage toys are sovereign in the eyes of all masturbators, but the Mini Vibe holds a special level of orgasmic elevation that many vulva owners recognize.
Introducing the Le Wand Chrome Mini Vibes
That is why Le Wand's Chrome Mini Vibrators are such a poignant and essential item for your pleasure chest — a sleek answer to the on-the-go sex toys that makes cumming a thing of luxury whenever the urge strikes — imagine trying to bust out that massager toy in your office bathroom without anyone noticing.
The Mini Chrome Vibrators family includes the Bullet, Grand Bullet, Point, Baton, Double Vibe, and Necklace, all of which are at the top of the masturbation leaderboard as each item is body-safe, travel-friendly, powerful yet quiet, perfect for partner play, rechargeable, and super easy to use. Each comes in three colors: Black, Rose Gold, and Dark Cherry, and our Necklace Vibes come in 4 opulent color choices to match any outfit.
The Chrome Collection has been thoughtfully designed by the Le Wand team in an effort to make self-pleasure easily accessible for a full range of situations. If you're like us, a very cool group of humans that love a good orgasm when the moment arises, then you're a phenomenal candidate for the likes of Chrome.
Outside of the fact that mini vibrators are fairly ubiquitous amongst the items that you travel with (really, how would anyone peg them to be anything but a lipstick or a tampon), this is your all-access pass to orgasming anytime anywhere — yes, even right now as you read this.
The Le Wand Chrome Mini Vibrators are for the pleasure-seekers, the on-the-goers, and the travel in stylers. Basically, this is for you: Seven mini vibrators designed for you to embrace that personal intimacy at any given moment.
Meet the Le Wand Bullet & Grand Bullet Vibrator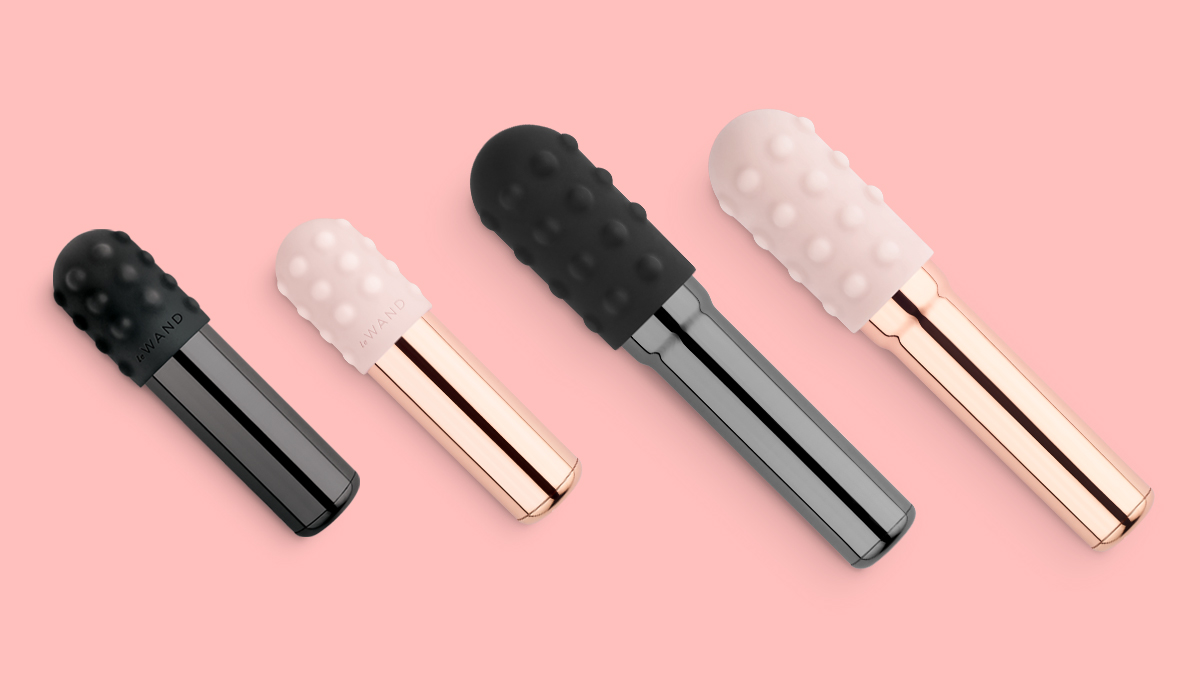 These two iconically-shaped sex toys are fantastic places to start in the wake of your masturbation journey — or for advanced players that want a vibrative touch when they cum. Simply elegant in their designs, the Le Wand Bullet and Le Wand Grand Bullet have accessible one-touch controls at the bottom of their rounded frame while also being fully encased in body-safe metal. While the Bullet's make-up is similar to the Grand's as they are both rechargeable, come with a textured silicone sleeve, and small enough to take with you anywhere, the Grand's tube-like structure tapers outward at the top giving the toy a handle for those needing a more secure grip, while larger size accommodates a motor that is 40% stronger. Place them in their velvet, travel case and make them a fun part of what you carry in that tote bag every day!
Meet the Le Wand Point Mini Vibrator
The curve of this toy takes masturbation to new heights as the user can prop up or lay on the -for real- deep rumbling vibration this product emits. Contoured to provide you with a hands-free masturbation experience, the Le Wand Point is a USB rechargeable toy with front-facing controls for easy access when you're in the middle of self-pleasure — or even partnered pleasure. Don't sleep on the surface area feature of this piece: the Point covers more space across the genitalia, making this a perfect option for those looking for a more portable toy the larger massager toys we love.
Meet the Le Wand Baton Mini Vibrator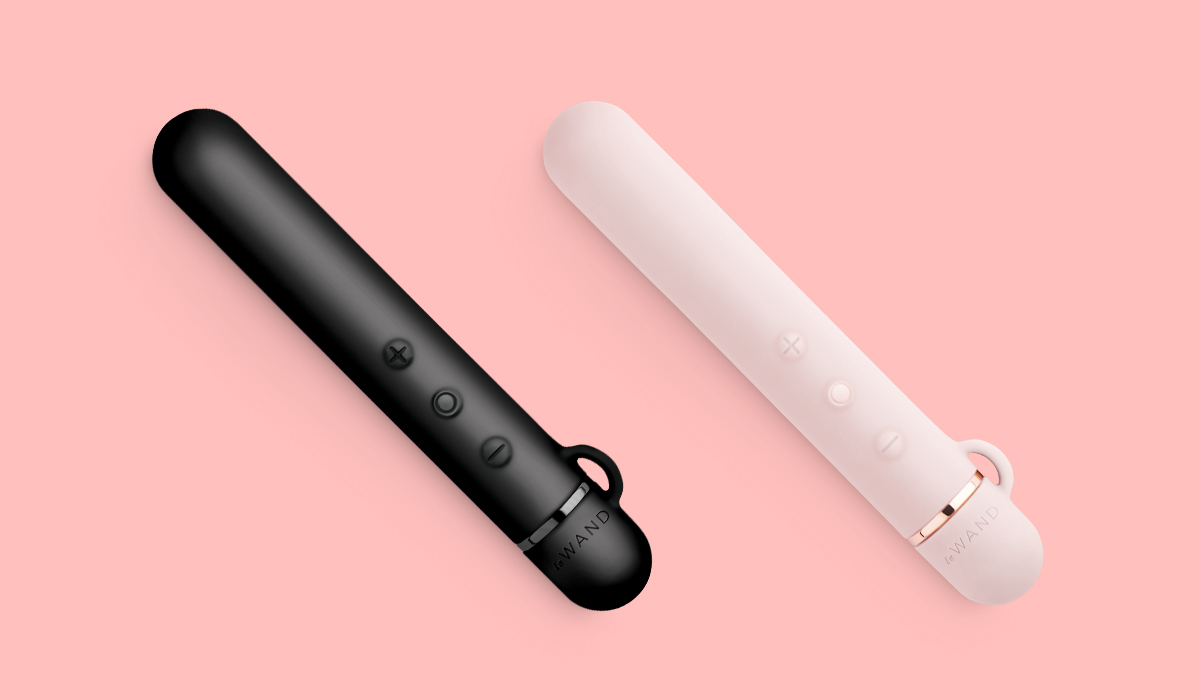 The quintessential mini vibrator has never looked better. The Le Wand Baton has the goods to steal a place in your sex toy arsenal with its well-crafted design featuring a bendable tip and luxury exterior. Parallel with the other toys in Le Wand's Chrome Collection, the Baton is built with body-safe material, intuitive functionality, and rechargeable power — its USB port and outward appearance make this undetectable if, say, you wanted to charge this in your work computer!
Meet the Le Wand Deux Mini Vibrator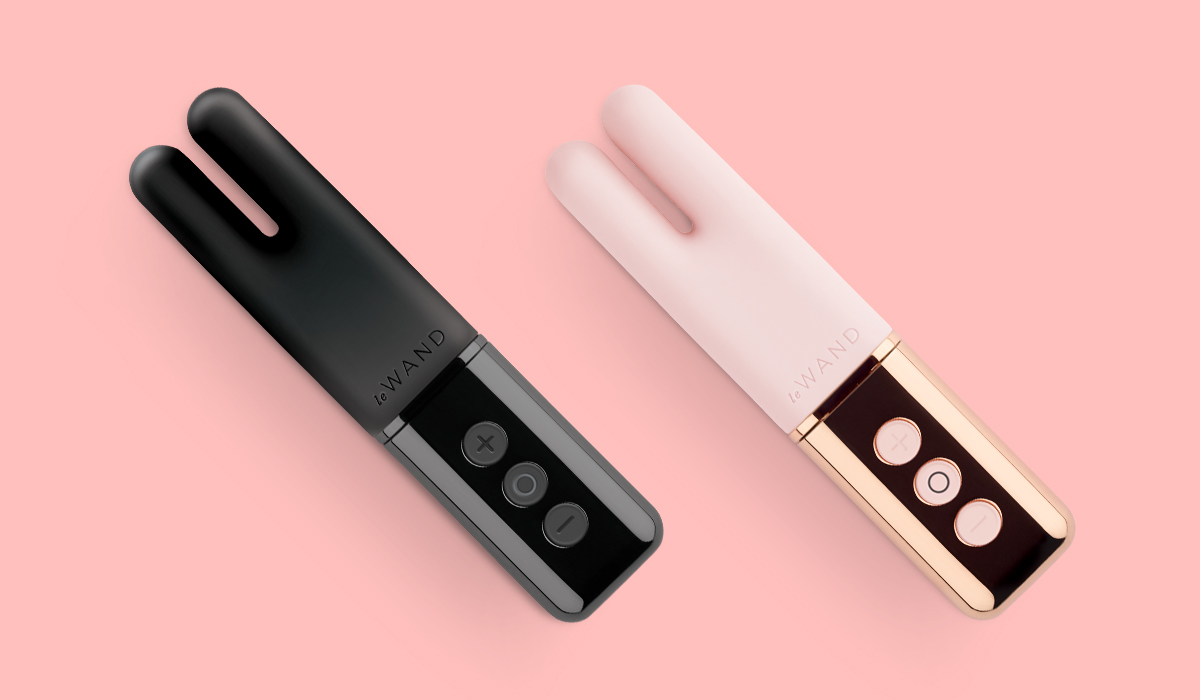 The Le Wand Deux is a twin-motor, rechargeable vibrator developed for targeted high-frequency pleasure against the clit. Play with the ears long ways or on opposite sides — either way, this is an ideal piece for those interested in more direct stimulation. We often call it "sensation in stereo" because it acts like headphones for the clit or nipples (or whatever you're stimulating). Like the Baton, this toy has a USB rechargeable port and simple functionality for any time use. Hand the toy over to your partner and let them test your tension with each of the powerful ends!
Meet Le Wand Double Vibes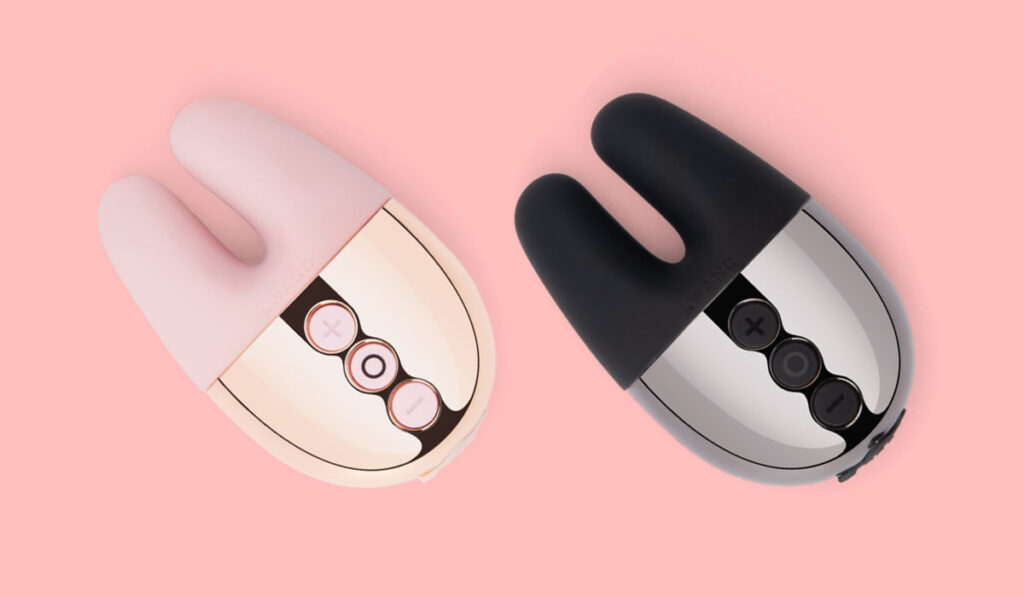 Prepare for rumble, and make it double! If you're looking for a mini vibe that packs the most power, the Le Wand Double Vibe is the pleasure partner for you. This twin-motor vibe is a slightly larger version of our Deux, with even more kick. The double-eared design is pinchable, allowing the vibrating ears to wrap around your most sensitive hotspots for deep pleasure. Plus, the removable texture sleeve allows for more variety with your vibe and is easily removable to mix up sensations in the moment.
Meet Le Wand Necklace Vibes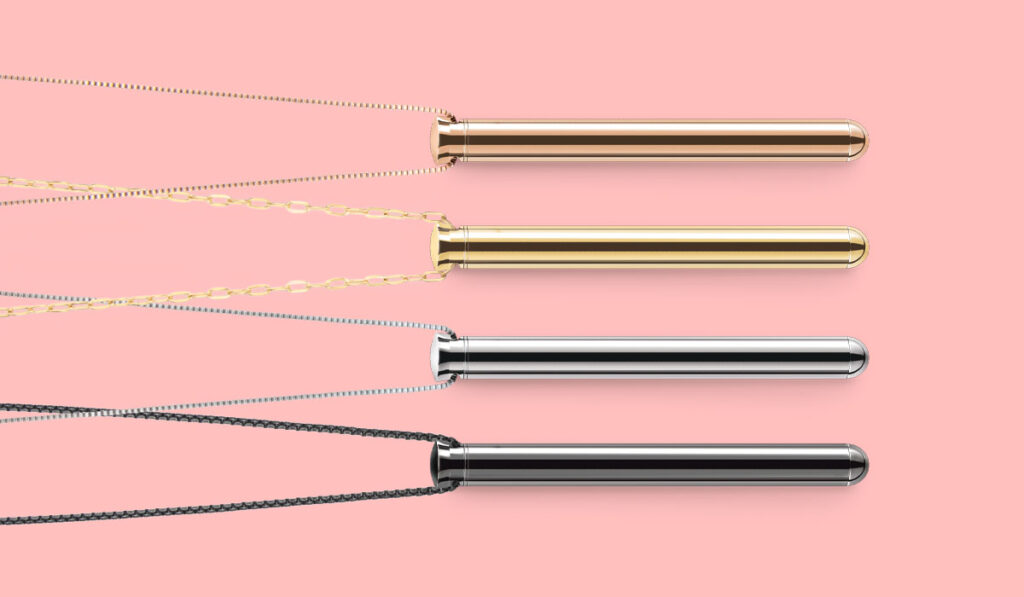 If you're looking for a vibe with that extra dash of pizzazz, the Le Wand Necklace Vibe is the sh"O"wstopper for you. Discreet, quiet, and oh-so-elegant, this fashionable necklace doubles up as a personal pleasure tool to liven up those formal gatherings with good vibrations. Pop to the powder room for a satisfying quicky, or find a partner and take the party to the fire escape. With 8 sensual vibration modes and a whisper-quiet motor, body-safe design, and adjustable chain, our new vibrating necklace is the perfect way to spread pleasure... or to keep it all for yourself.