|
Product Knowledge
|
Wand Tips
"Hysteria" and the History of the Vibrator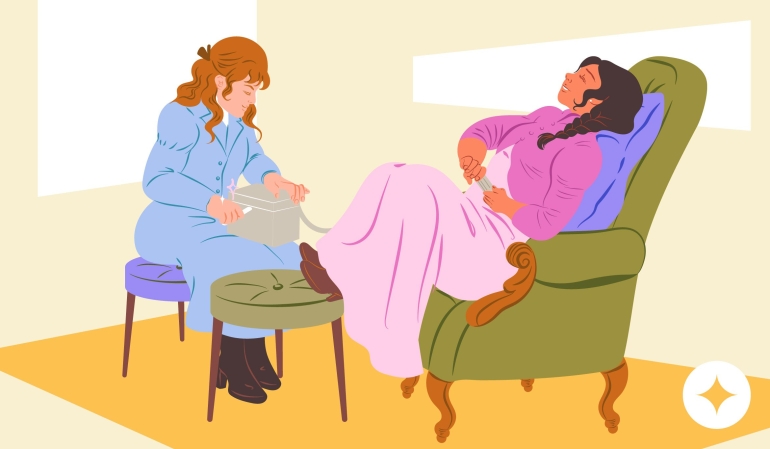 Last Updated: Mar 08, 2023
What does hysteria have to do with vibrating massagers? It happens to be the historical reason that vibrator use, as we know it, began. Believe it or not in the 1800's, doctors diagnosed women who were experiencing symptoms including- but not confined to- anxiety, irritability, insomnia, sexual fantasies and desires, bloating, fluid retention, heaviness in the abdomen, shortness of breath, and trouble-rousing, as having a condition called hysteria (Greek for uterus). At the time, the common belief was that women did not have a true sex drive, but were sexually satisfied as mere receptacles for men's pleasure. Therefore, hysteria was felt to be the result of subconscious sexual frustration.
Incredibly, doctors of that era would manually stimulate a woman to paroxysm, to alleviate symptom associated with hysteria. Prevailing medical opinion was that women did not experience sexual desire, so the orgasmic experience was not labeled as such. As unusual as this sounds, doctors in the 1800's were actually on to something. As we now know, the chemicals released during sexual arousal and orgasm are found to elevate mood, have a calming effect, promote better sleep, reduce the feeling of pelvic pressure due to unresolved arousal, decrease cortisol (thereby helping to reduce PMS), increase bonding, and in general, promote a sense of well-being.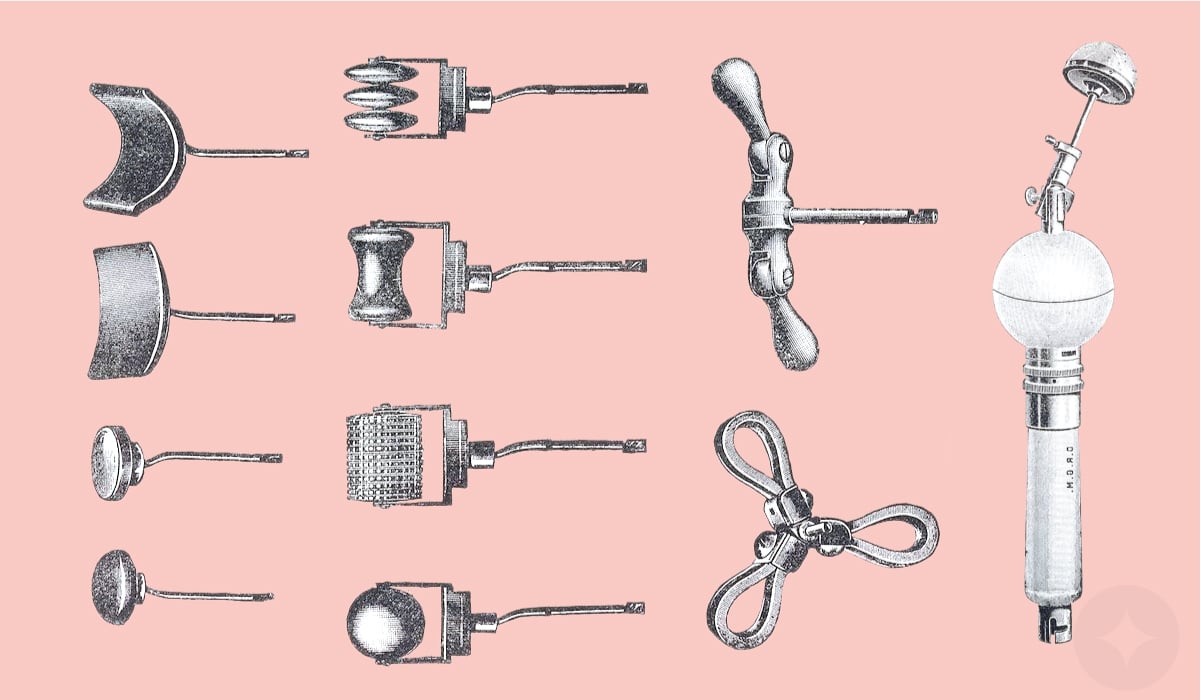 As doctor's treated hysteria and provided the relief of associated symptoms, a steady flow of women returned for repeat treatments. These doctors enjoyed thriving businesses but as a result, they suffered from sore hands and exhaustion. In hopes of making the treatment of hysteria less stressful for himself, Dr. Joseph Mortimer Granville developed the first vibrating massager in 1881. Indeed, this creation resulted in faster, more enjoyable orgasms for both the giver and receiver. The first vibrators were huge and bulky, but in the early 1900s, smaller devices (both electrical and battery operated) were developed to be more portable. Disguised as "personal massagers", these vibrators put the power of paroxysms (aka orgasms) literally into the women's own hands.
In 1968, a Japanese company by the name of Hitachi introduced the Hitachi Magic Wand. It was a high powered, electrical vibrating massager advertised to relieve stress and muscle tension. During the sexual revolution of the 1960's and 70's, this wand's use grew in popularity for producing reliable female orgasms and became widely known as a sexual device. Hitachi was quite uncomfortable with this label and, for this reason, the Hitachi name was intentionally removed from the packaging and the product name was changed to Magic Wand Original.
The key to success for this product was its high-powered vibration, and that it was small enough for home use. One of the major disadvantages was its electrical cord. Battery operated wands started being produced, but the products often lacked the power for adequate use-time and strong vibration.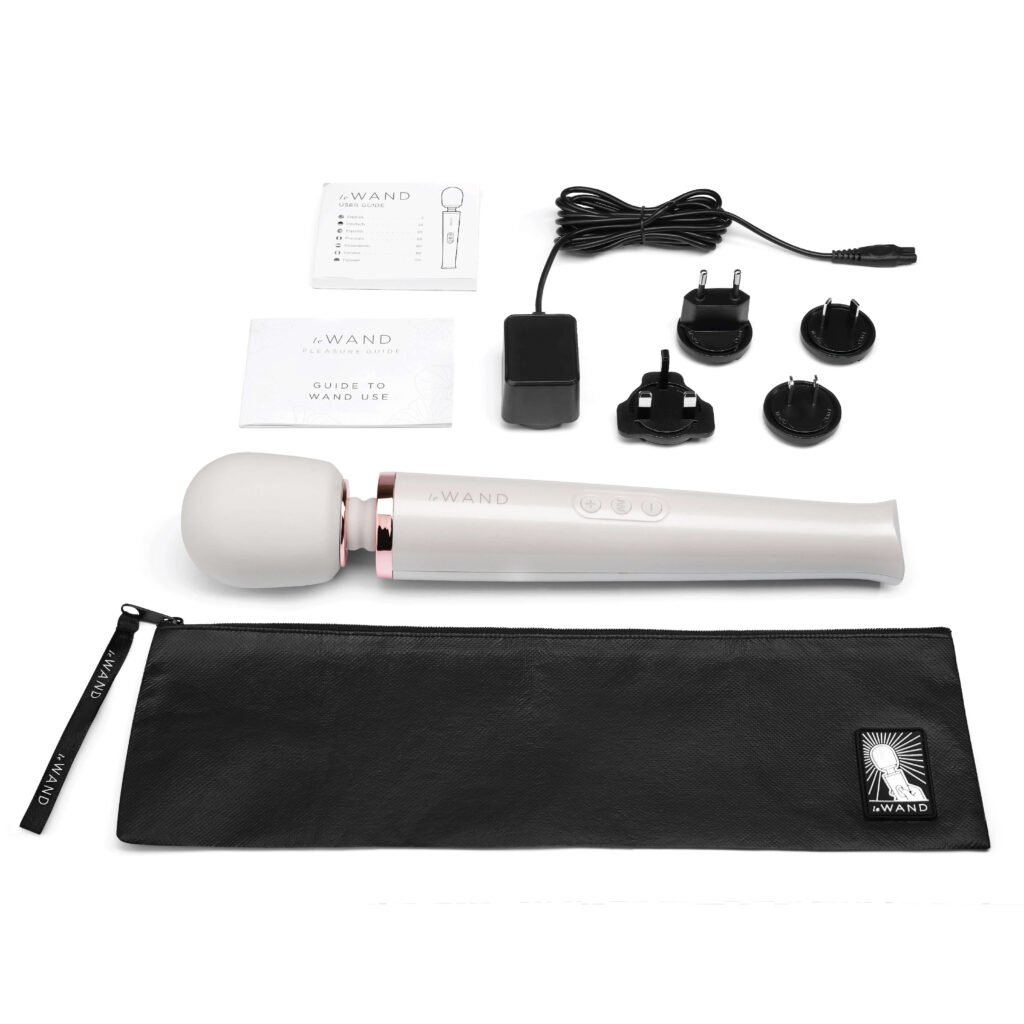 Le Wand, a brand proud to be used for both sexual pleasure and relieving stress and muscle tension, has crafted a Being advocates for both sexual pleasure and stress relief, we have taken the design of the original wand and elevated it to a premium, high-powered vibrator that is as attractive as it is advanced. We've removed the cord to keep full range of motion available for any position (or position switch) that you desire with a premium battery that lasts up to 3 hours with a full charge. We've also added 20 vibration patterns and 10 rumbly speeds to vibe exactly as you like. You can even modify our wands further with silicone attachments that pinpoint erogenous zones or add texture for deep tissue relaxation, giving you the premium pleasure experience you've always dreamed of.