Valentine's Day Advice From A Dominatrix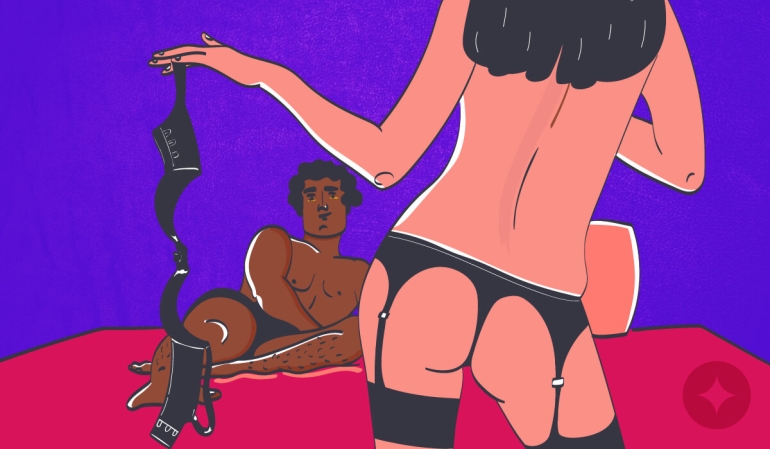 Last Updated: Mar 09, 2021
Is it just me, or has Valentine's Day become a bit of a snoozefest? The entire holiday has become a lesson in formulaic planning. Most of the time, it includes dinner — be it at home or at a restaurant. You drop tons of cash on food and beverages, and then come home and (if you're lucky) have sex. Does this scream romance to you? When did Valentine's Day become so damn boring?
That's why I spoke to Bella LaVey, a former dominatrix turned holistic sex coach. She's also the author of the recently released book Fetish Girl: A Memoir of Sex, Domination, and Motherhood. I picked her brain on how to take your Valentine's Day from blah to ooh-la-la. Ahead, find her tips for a sexy V-Day. Don't worry, there isn't bondage involved — unless you'd like there to be.
Do The Opposite
"One of the sexiest things we can do is build polarity," LaVey explains. What she's talking about is that push-and-pull of sexuality. One moment you may be a sexy vixen, and the next, you demure.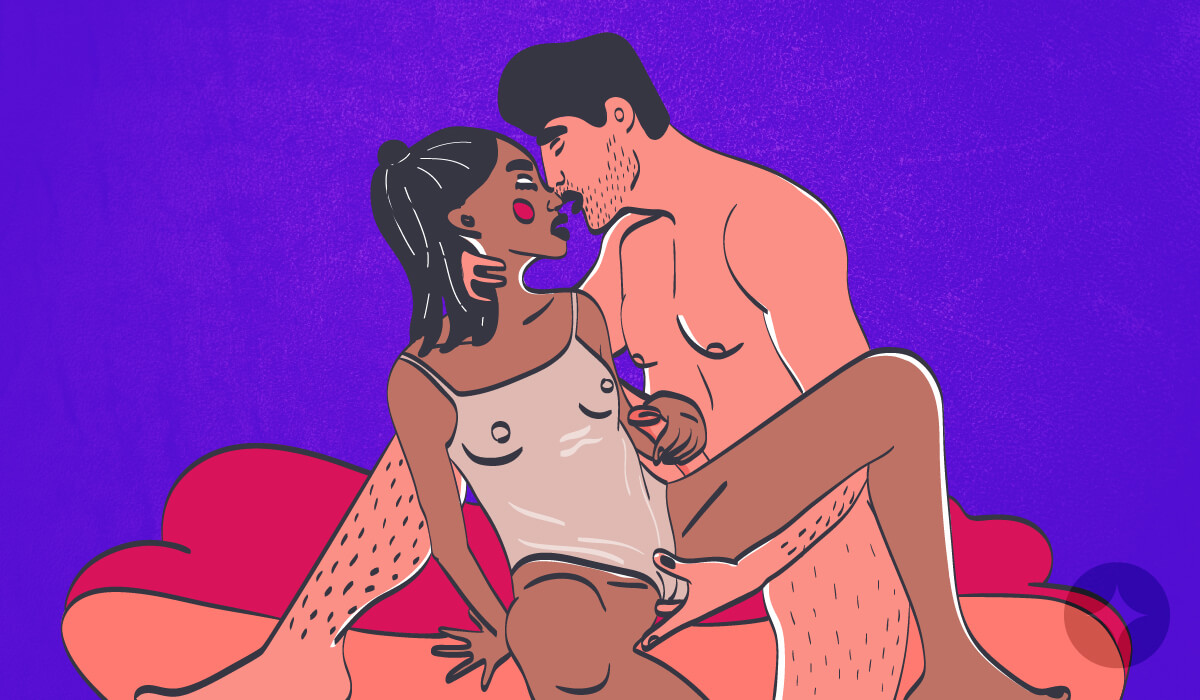 So on Valentine's Day, do the opposite of what you'd typically do. If you and your SO are typically ultra-kinky, opt for a night of slow, simple, passionate lovemaking. If you tend to stick to more vanilla sex the other 364 days of the year, pull out the bondage tape. "Think of when we go out for Halloween," LaVey says. "You get to show an aspect of your personality that doesn't usually get to shine. Valentine's Day can be the same."
Try A Sexy Scavenger Hunt
An easy way to build that anticipation is through a sexy scavenger hunt, according to LaVey. "You can leave little notes throughout the house with little gifts attached to them," she says. Each "gift" can be a part of the night you have planned. So one note might have some nipple clamps, the next can have some whipped cream, while the next can have some massage oil. "You can end the scavenger hunt by leading your SO to you, where you'll be sitting in bed or in a tub, waiting for them," LaVey says.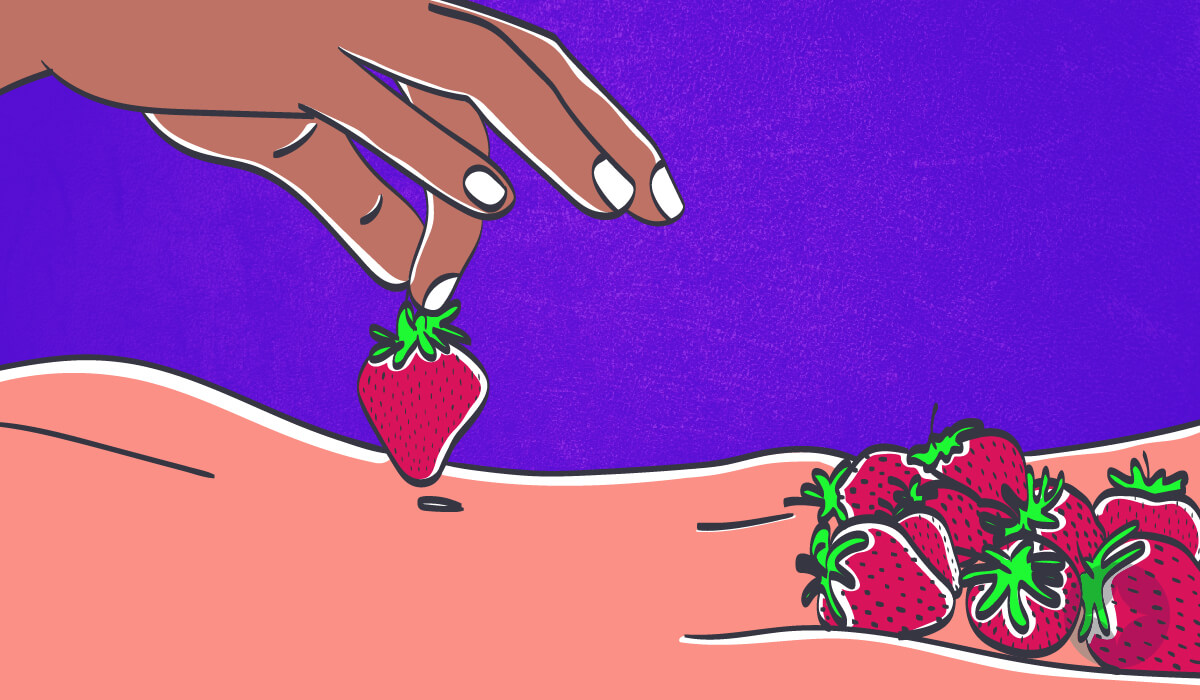 Another take I love? The clothing trail. Leave a trail of your clothing and underthings to a spot where you're waiting for your partner — totally naked. Then, let the games begin. This doesn't only have to be for evenings spent at home, though. You can also use the sexy scavenger hunt as an anticipation builder before you head out for a dinner.
Build Sexuality Throughout The Night
Like mentioned above, there are easy ways to build anticipation throughout the evening — especially if you're in a situation where you can't necessarily touch one another. "Sitting close to one another at dinner, or subtly touching one another under the table, is a sexy way of doing this," LaVey says. You can also fall into roles that are sexy but may be outside of the norm for you. "I love it when my partner takes charge and orders for me," LaVey says. "It's super sexy."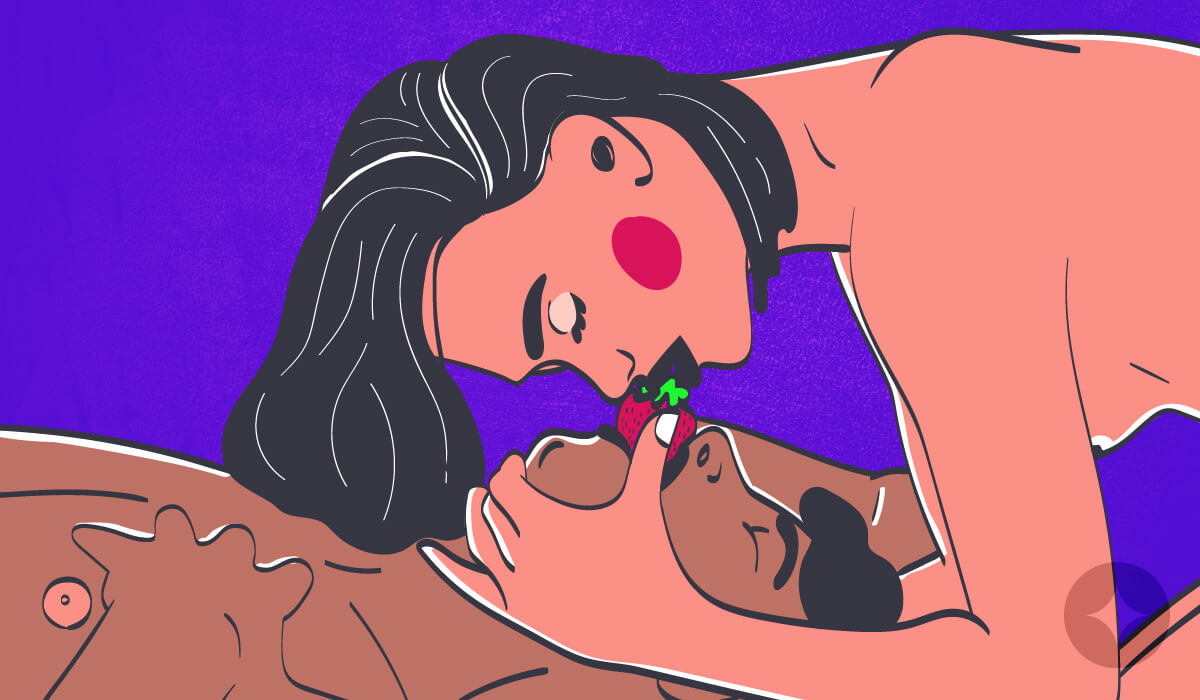 Another way to build excitement? Feed one another. I know it sounds strange, but hear us out. "Food tastes completely different when someone is feeding you," LaVey says. "It's very Nine and a Half Weeks." It's also an incredibly intimate thing that we don't necessarily do very often. So try feeding one another your V-Day feast. You may be surprised by how turned on you get.
Try A Lap Dance
"I don't know a man that doesn't want their woman to get sexy for them and give them a lap dance," LaVey says. And she's a professional, so you know she's on the money here. That said, lap dances can be an objectively embarrassing experience, so La Vey has some tips if you're new to the game.
First of all, remember that a lap dance is just as much for you as it for your partner. So figure out a way to slip into your sexy side. That could be putting on a song that turns you on, or putting on some lingerie that you love. "You want to erotically activate yourself first before moving on to your partner," LaVey says. Next, slow things down and make a lot of eye contact. "Slowly slink to the music," LaVey says. She's a fan of tying her partner's hands behind their back so they can't touch her for the first song or two.
The most important part of Valentine's Day, though? "Let your partner know how much you love them, are turned on by them, and desire them," she says. It's the easiest, and sexiest, way to ensure your V-Day is anything but boring.